Overview
Psychology is the scientific study of mind and behaviour. It seeks to understand human nature and why people do what they do.
The objectives of psychological study are to understand human nature, for its own sake, and to provide an increasingly reliable basis for the application of psychological principles to education, social policy, and medical treatment.
The goals are to describe, explain, and predict behaviour, allowing for a scientific means of optimizing human development, abilities, and quality of life.
Curriculum
At Mount Allison, the Psychology program offers students a diversity of courses, while maintaining a strong core curriculum.
As the scientific study of mind and behaviour, psychology is a:
social science
how people influence the behaviour of others, why we do what we do, personality and self-concept
biological science
physiological mechanisms, neuroanatomy, evolutionary origins of mental and behavioural phenomena
cognitive science
sensation and perception, abstract thinking, reasoning, language, memory
Courses are offered in areas of psychology like:
developmental
biological
neurological
cognitive
social
personality
abnormal
learning
health
Psychology students develop their knowledge by using scientific methods to analyze behaviour, employing careful observation and experimentation to develop and test theories. The results are theories, backed up by facts, that further your comprehension of the human mind.
You may also have the chance to participate in directed studies projects, independent summer research projects, honours theses, and volunteer work.
---
Degree options
At Mount Allison, there are different degree options in Psychology depending on your interests and career goals.
Bachelor of Arts (BA) in Psychology

As a Bachelor of Arts student with a major in Psychology, you'll combine your Psychology courses (42 credits) with complementary courses in arts and letters, humanities, and social sciences (18 credits).

BA honours Psychology is also available.
Bachelor of Science (BSc) in Psychology

As a Bachelor of Science student with a major in Psychology, you'll combine your Psychology courses (42 credits) with complementary courses in Science (18 credits).

BSc honours Psychology is also available.
Minor in Psychology

A minor in Psychology consists of a selection of core and elective Psychology courses (24 credits) and can be combined with any degree.
Not sure about the difference between a major, a minor, an honours, and a certificate?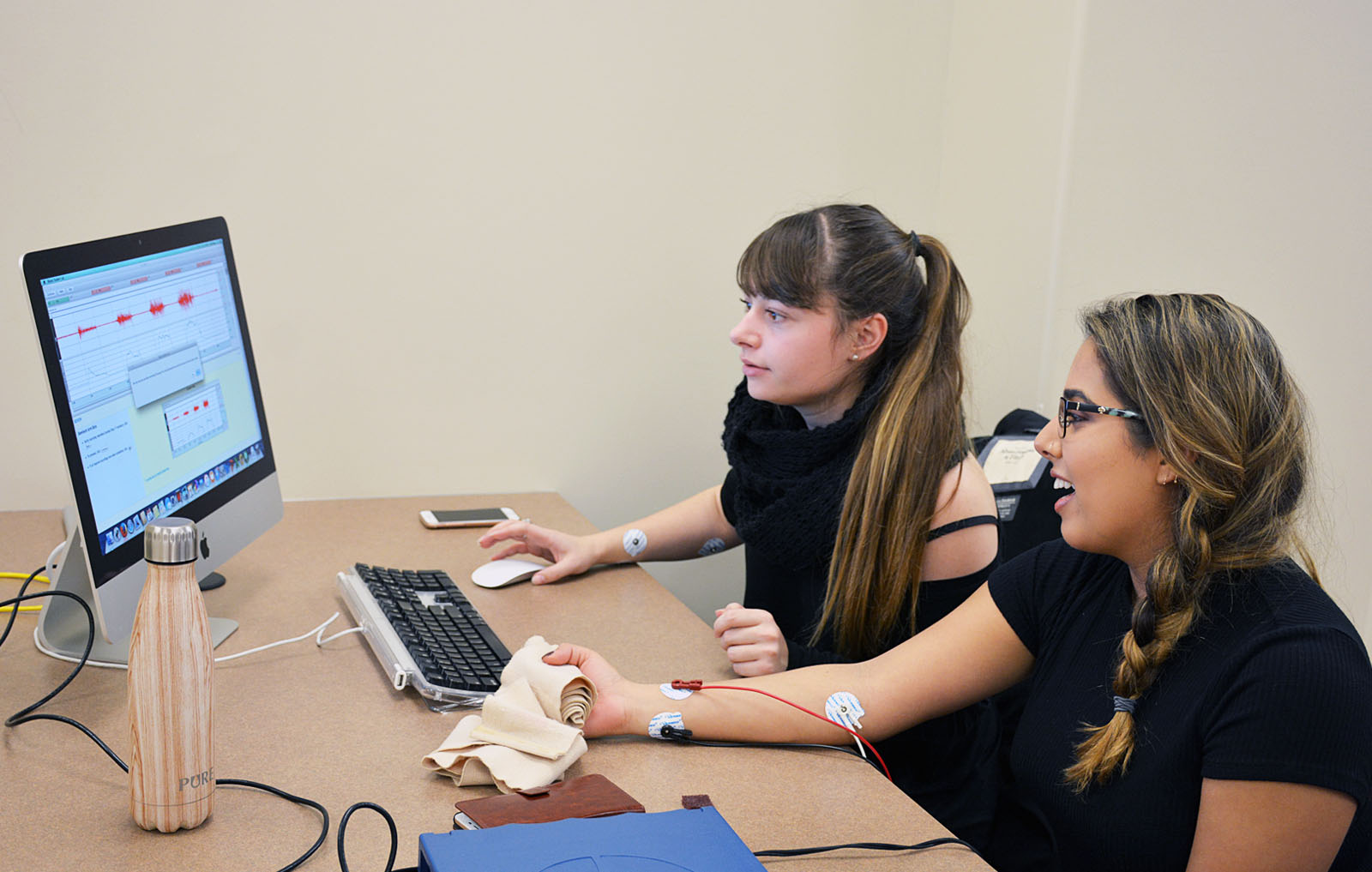 Featured courses
PSYC 1001 — Introduction to Psychology I

This course introduces the concepts, problems, and methods of modern scientific psychology. Topics include neuroanatomy and other aspects of the biological bases of psychological processes, learning, motivation, sensation, perception, aspects of cognition, memory, and language.
PSYC 2431 — Child and Adolescent Development

This course is an overview of social, cognitive, and biological development during infancy, childhood, and adolescence. Topics include: the development of perception, memory, emotions, and family relationships; puberty, identity, peer groups, and adolescent sexuality.
PSYC 3101 — Human Neuropsychology

This course examines the structure and functions of the cerebral cortex. Topics include cerebral asymmetry in function, the anatomy and functions of the frontal, parietal, temporal, and occipital lobes, and the neural substrates of higher functions such as memory, language, emotion, spatial behaviour, and attention. (Format: Lecture 3 Hours, Laboratory 1.5 Hour)
PSYC 3241 — Forensic Psychology

This course examines the relationship between psychology and the legal system. Topics include: police psychology, eyewitness testimony, jury decision-making, risk-assessment in legal situations, violent offenders, and psychopaths.
PSYC 3331 — Death and Dying

This course examines psychological perspectives on issues related to death, dying, and bereavement. Topics include hospice palliative care, end-of-life decisions, suicide, euthanasia, funeral practices, dealing with grief and bereavement, and cross-cultural perspectives on and attitudes toward death and dying.
PSYC 3511 — Psychology of Gender

This course systematically reviews psychological theories and research findings about gender. Topics include biological effects on gender development, gender roles, health and reproduction, personality and social interaction, work, sexuality, gendered violence, and mental health. It also considers the ways that race, ethnicity, class, physical ability, sexual orientation, and age modify women's and men's experience.
PSYC 3851 — Sport Psychology

This course presents an overview of sport psychology within the framework of psychological science. Sports psychology involves the study of psychological variables that impact participation and performance in athletics; this study incorporates theories and research from many areas of psychology, including personality, social, cognitive, and clinical. In this course, relevant theories and research will be reviewed and applied to the context of performance in sport and participation in physical activity as well as to coaching. Course content will bridge theory and empirical study with practical applications to health and sport.
PSYC 4801 — Psychology, Science, and Science-Fiction

This seminar integrates various aspects of the scientific method and psychology (including, but not limited to neuroscience, cognition, perception, human sexuality, and social psychology) to analyze the portrayal of psychology in science-fiction media using novels, movies, and television series. Science-fiction will provide an overarching framework for discussing topics that highlight the divide between 'real science' and psychology vs. pseudoscience.
Find a full list of Psychology courses in our Academic Calendar — Psychology.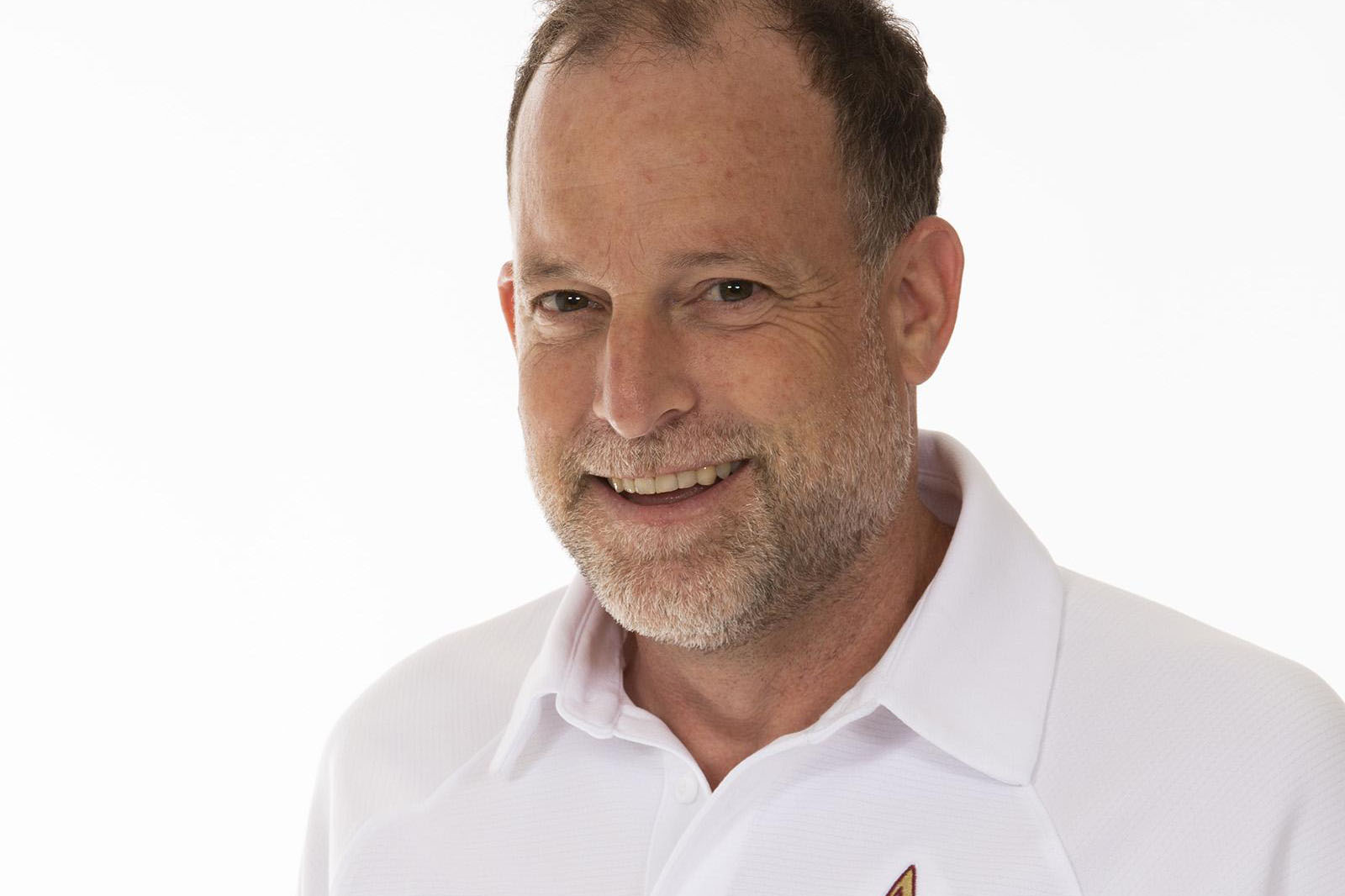 Careers
Whether you're entering the job market or continuing your education, your Mount Allison degree will stand out.
Mount Allison has been recognized by Maclean's as the top primarily undergraduate university in Canada more times than any other university.
With experiential learning and career development opportunities available in every degree, you'll also graduate with hands-on learning and real-world experience.
Our graduates also boast extraordinarily high acceptance rates to top graduate programs and professional schools such as law and medicine.
Popular career paths for Psychology graduates include:
researcher
clinical psychologist
psychological counsellor
employment/career development counsellor
child/youth worker
teacher/guidance counsellor/educational psychologist
corrections officer/police officer
border services/immigration officer
social policy analyst
human resources specialist
speech-language pathologist/audiologist/occupational therapist
marketing specialist
art psychologist/art or music therapist
health care administrator
doctor/dentist/optometrist/nurse
lawyer
social worker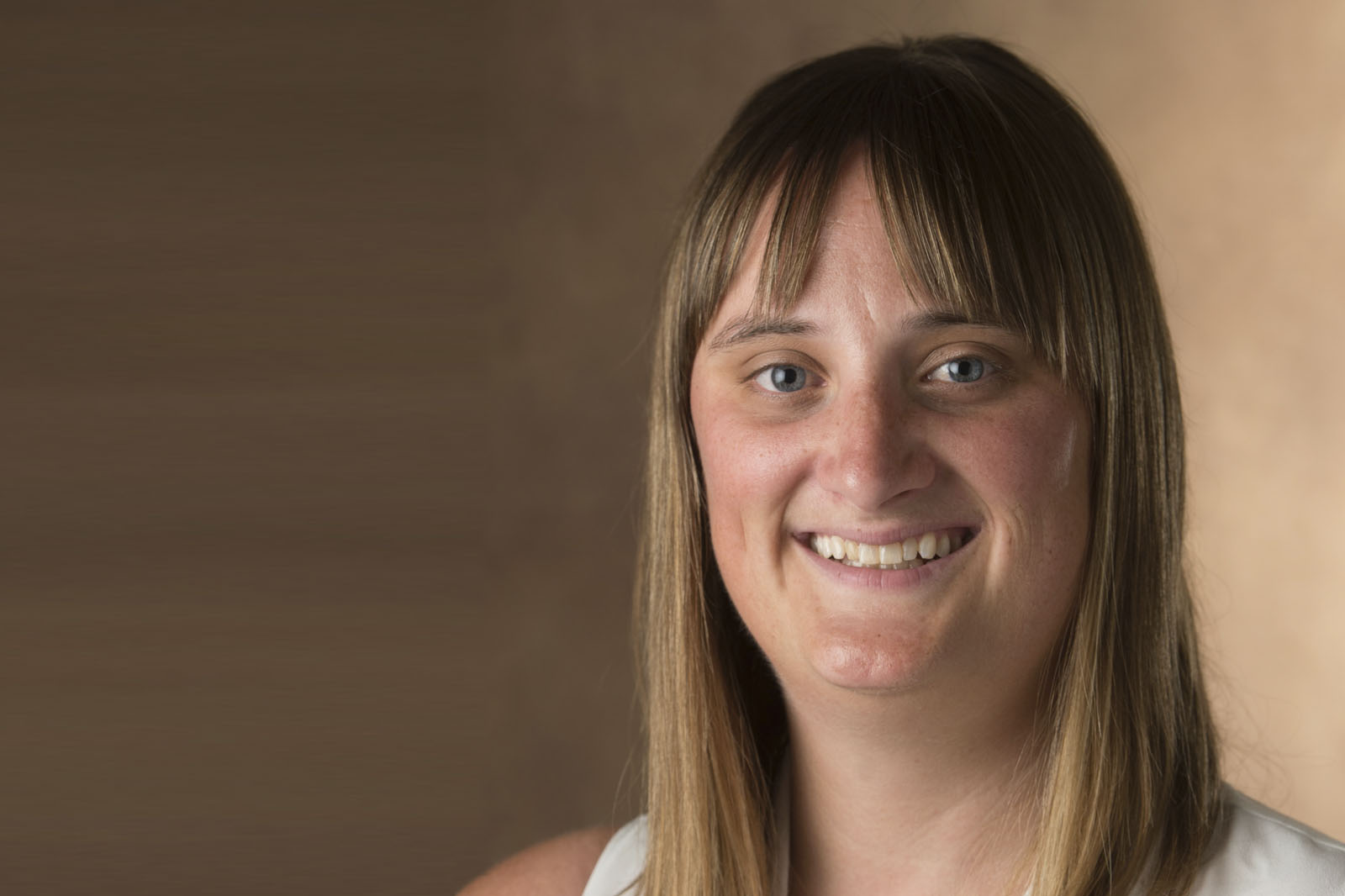 Testimonials
Image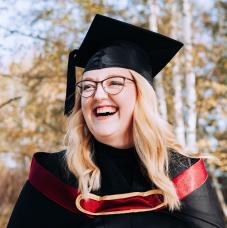 Some of the best things about the Psychology program at Mount Allison are the number of hands-on research opportunities, as well as the support and strong sense of community within the department. I am incredibly grateful for all of the opportunities and experiences I have had through this program from completing a directed studies project, working as a research assistant, and spending a summer working in the department.
---
BA Psychology, minor in Music
Image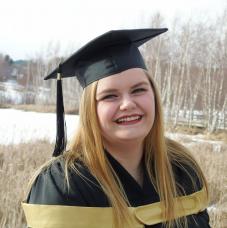 I love the Psychology professors at Mount A. They are all so knowledgeable and experienced, and yet they are approachable rather than intimidating! They share personal anecdotes to make the material more memorable and encourage asking questions because they are genuinely invested in student success.
---
BSc honours Pychology, minor in Biology
Extras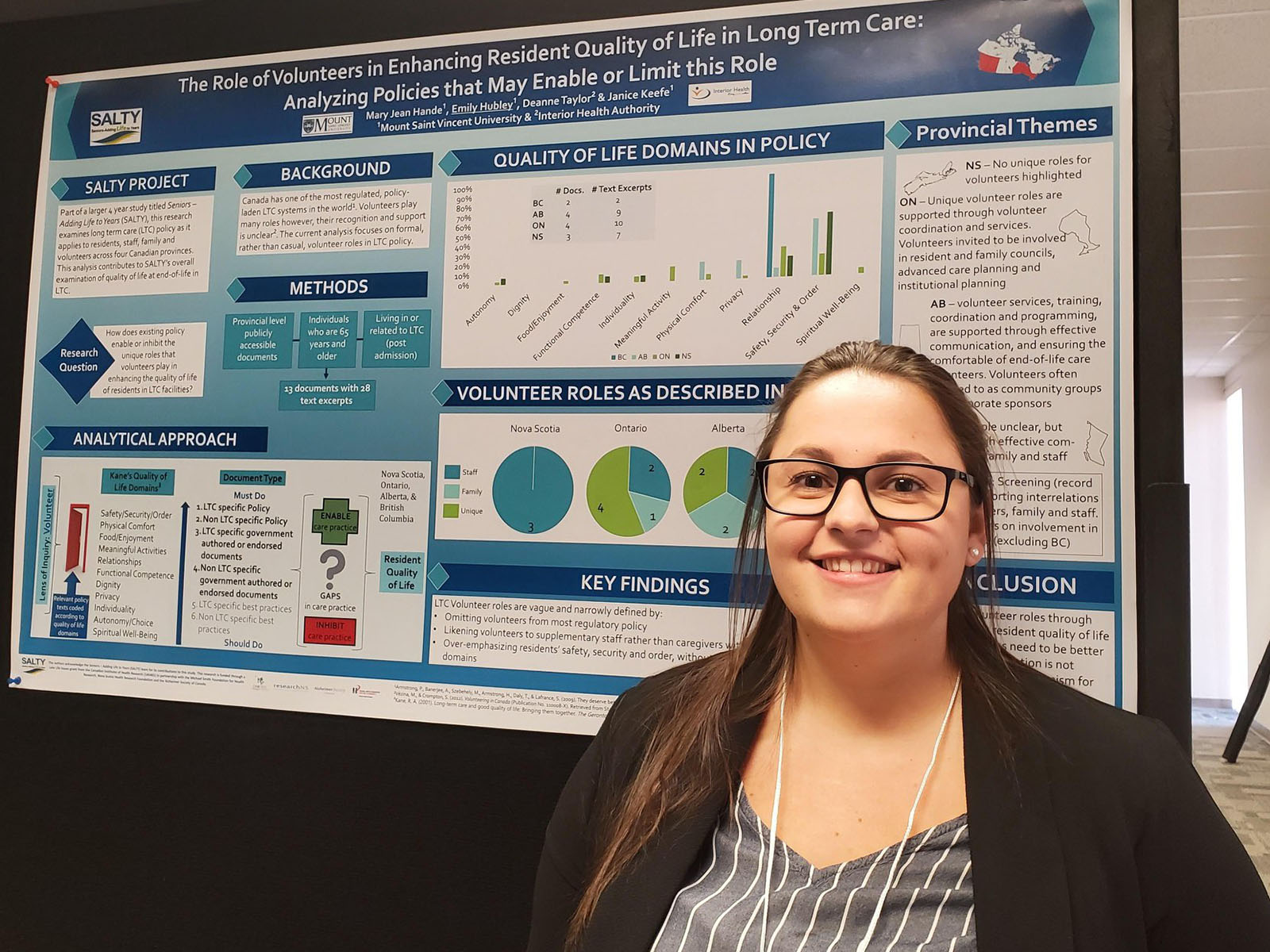 Undergraduate research
Faculty members in the Psychology department all have active research programs in their own area of specializations.
Psychology students at Mount Allison are able to participate in the research process in a number of ways:
faculty members supervise research projects
students can apply for summer research awards
students can work or volunteer in faculty research laboratories
students in introductory classes are given the opportunity to become a participant in the many studies conducted each year in the department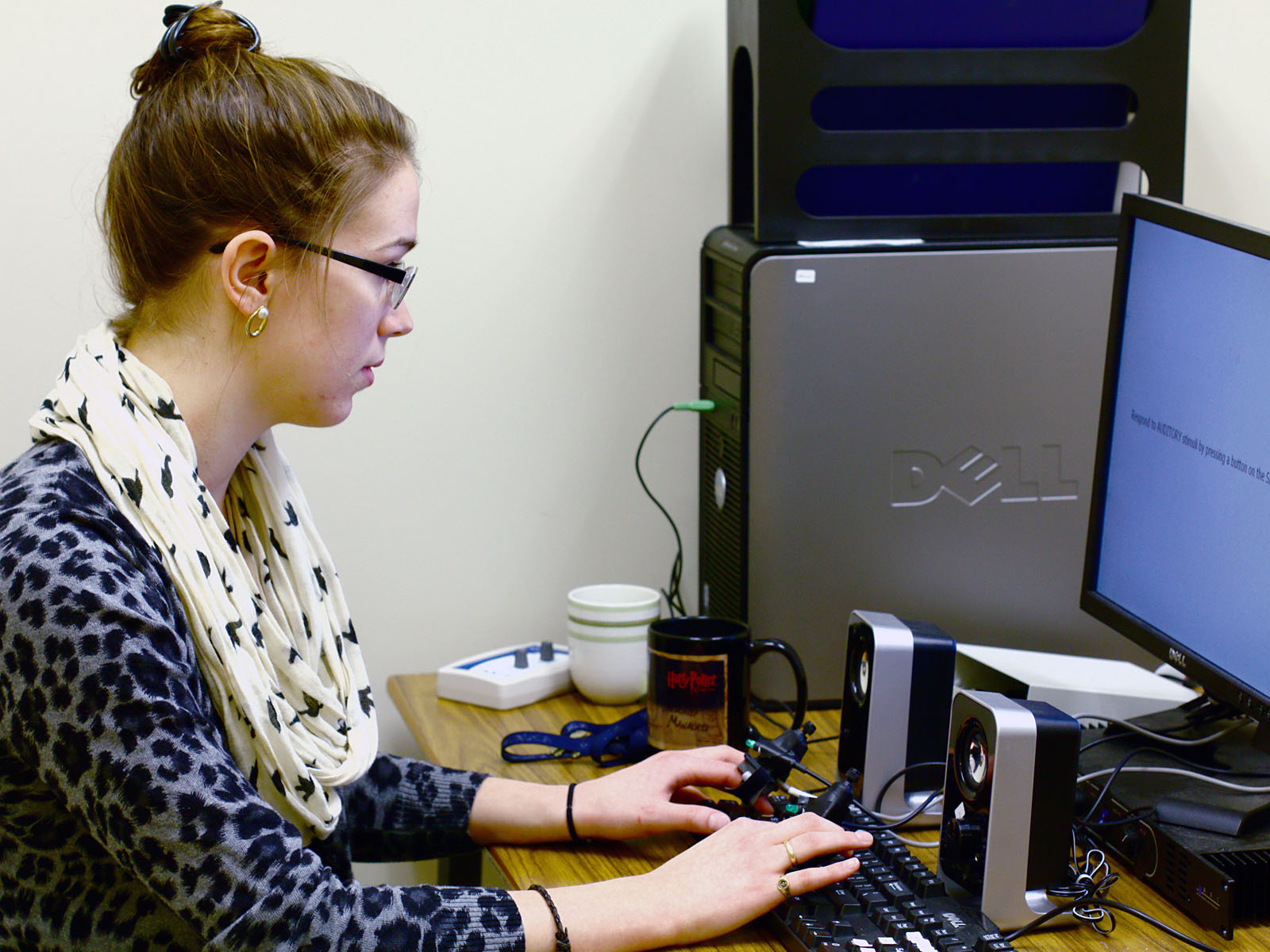 Facilities
Facilities in the Department of Psychology include computers for professional database searches and statistical data analysis, a human interaction observation laboratory, and laboratories for demonstration and research with humans and animals.

Psychology labs include:
Psychobiology of Stress and Health (PSHL) Lab
Mount Allison Sexual Health Research Lab (MASHLab)
MtA Personality Lab
Cognition Education Lab
Neuroscience Lab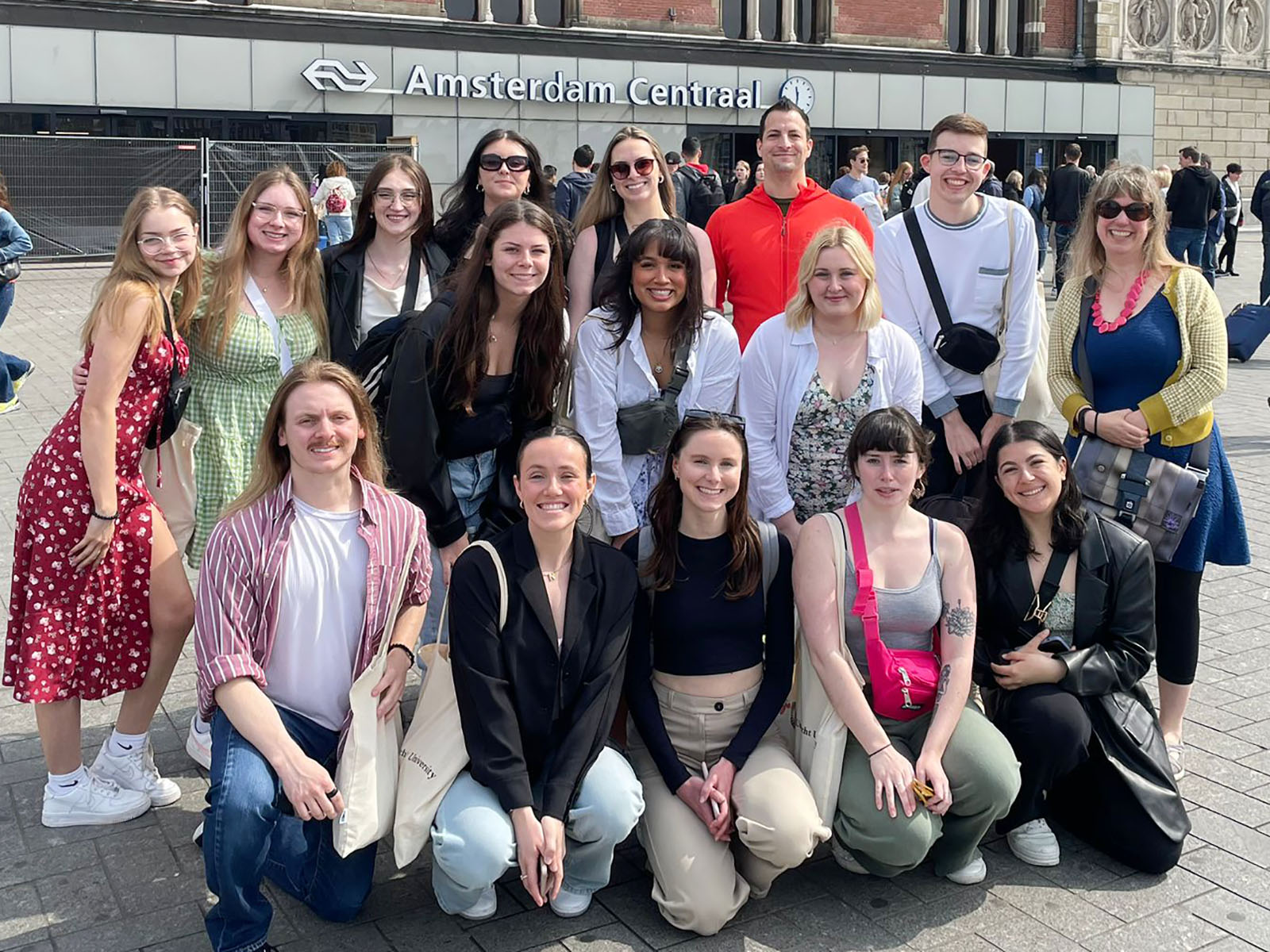 Field School in Psychology
The Utrecht Field School in Psychology is two-week summer course on cross-cultural sexuality. The Netherlands field trip includes a visit to Amsterdam to visit museums and exhibits.
In this class, students learn how perspectives on sexuality and sex education differ across cultures.
/current-students/department-psychology
Bachelor of Arts
Bachelor of Science
Academic Awards
Mount A is #2 in student awards
---
Maclean's ranks Mount Allison second in student and faculty awards in its latest University Rankings. To date, 56 Mount Allison students have become Rhodes Scholars — one of the best per capita records in Canada.