Overview
Applied Physics is a branch of physics that focuses on the technological or practical use of the discipline.
Applied Physics uses the science of physics to solve engineering problems or develop new technologies.
Only available as a minor.
Curriculum
At Mount Allison, the Physics department promotes a personal experience for students, with experiential learning as a key feature — students learn through collaborative, hands-on activities.
Students in Applied Physics may take courses in: 
digital signal processing and electronics
medical physics
thermodynamics
energy production and the environment
the physics of music and sound
Applied Physics is available as a minor only.
Other programs available in the Department of Physics:
Not sure about the difference between a major, a minor, an honours, and a certificate?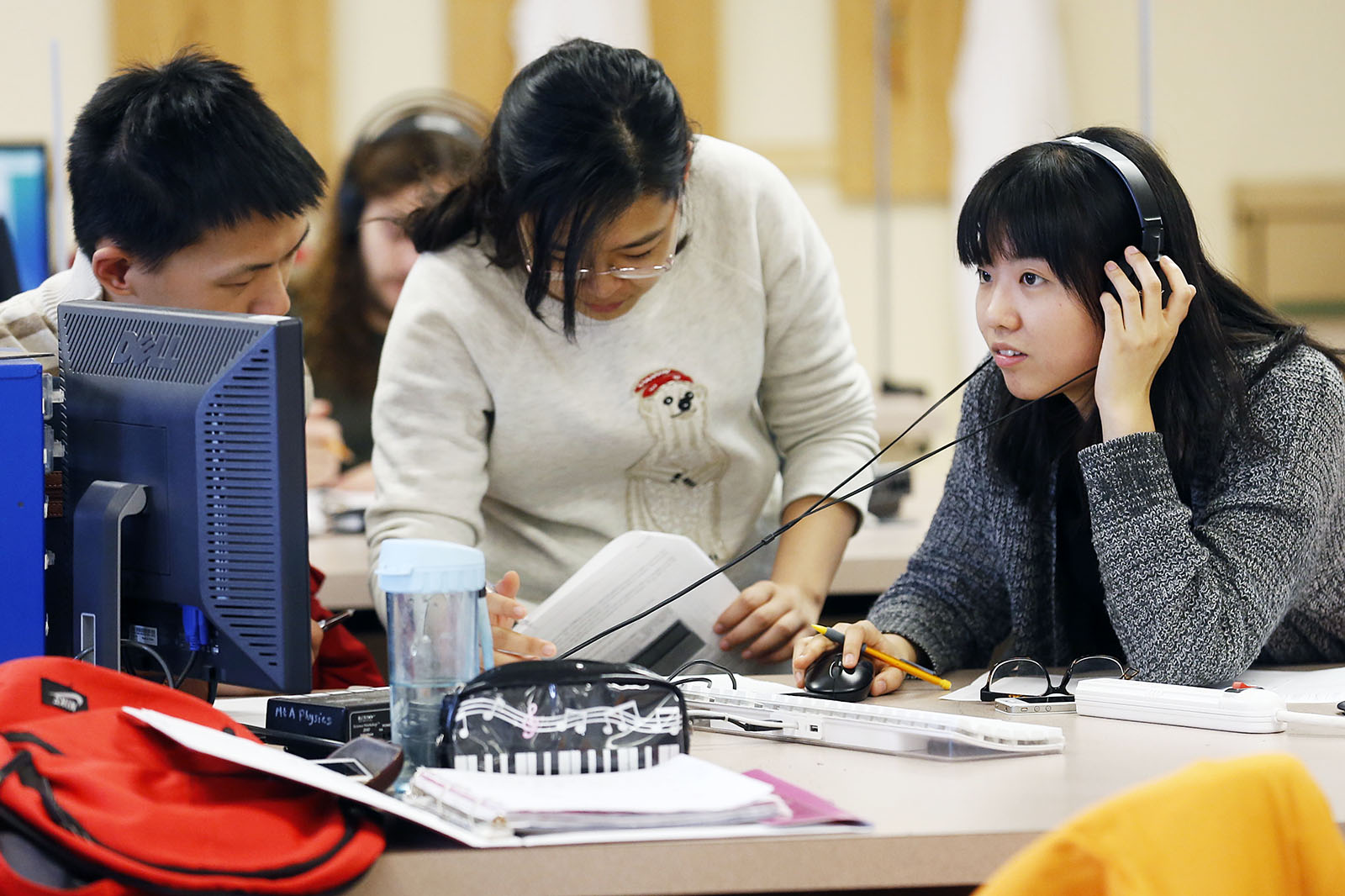 Featured courses
PHYS 1041 — Physics for the Life Sciences

This algebra-based course introduces and describes from a Physics perspective the many physical processes involving living organisms. Topics include biomechanics, kinesiology, energy and the body, fluid flow, electrical signaling, electrocardiography and electroencephalography, sound and hearing, light and vision, microscopy, and imaging of brain function. (Format: Integrated Lecture/Collaborative Learning/Laboratory 6 Hours)
PHYS 1401 — The Physics of Music and Sound

This course explores various aspects of music production, sound transmission, and sound perception. Topics include: simple harmonic motion, waves and sound, standing waves, spectral analysis, the human ear and voice, auditorium acoustics, and woodwind, brass, and percussion instruments. It also introduces basic mathematical analysis. (Format: Integrated Lecture and Laboratory 3 Hours)
PHYS 2801 — Data Acquisition and Analysis

This course provides techniques and software tools that assist in the use of computers to enhance work in science. It introduces basic methodology for data manipulation such as error analysis, statistical analysis of data, linear regression, graphing, aspects of simulation, digitization, interfacing and data acquisition. (Format: Lecture 3 Hours, Laboratory 3 Hours)
PHYS 3581 — Medical Physics

This course considers fundamental concepts of ionizing radiation, diagnostic applications of medical physics, and therapeutic applications of medical physics. Diagnostic topics include x-rays, computed tomography, magnetic resonance imaging, positron emission tomography, and nuclear medicine. Therapeutic topics include radiation generators, absorbed dose calculations, dose measurement, and brachytherapy. (Format: Integrated Lecture and Laboratory 3 Hours)
PHYS 3751 — Energy Production and the Environment

This course examines different aspects of energy harvesting, storage, and transmission with particular emphasis on the environmental impacts, sustainability, and development of renewable energy resources. It also introduces modern technologies based on the development of novel materials. Specific technologies and topics may include: wind power, photovoltaic generation, solar energy, nuclear fission, and fusion, hydroelectric, combustion based fuel generation, tidal energy and fuel cells. (Format: Lecture 3 Hours, Laboratory 3 Hours)
Find a full list of physics courses in our Academic Calendar — Physics.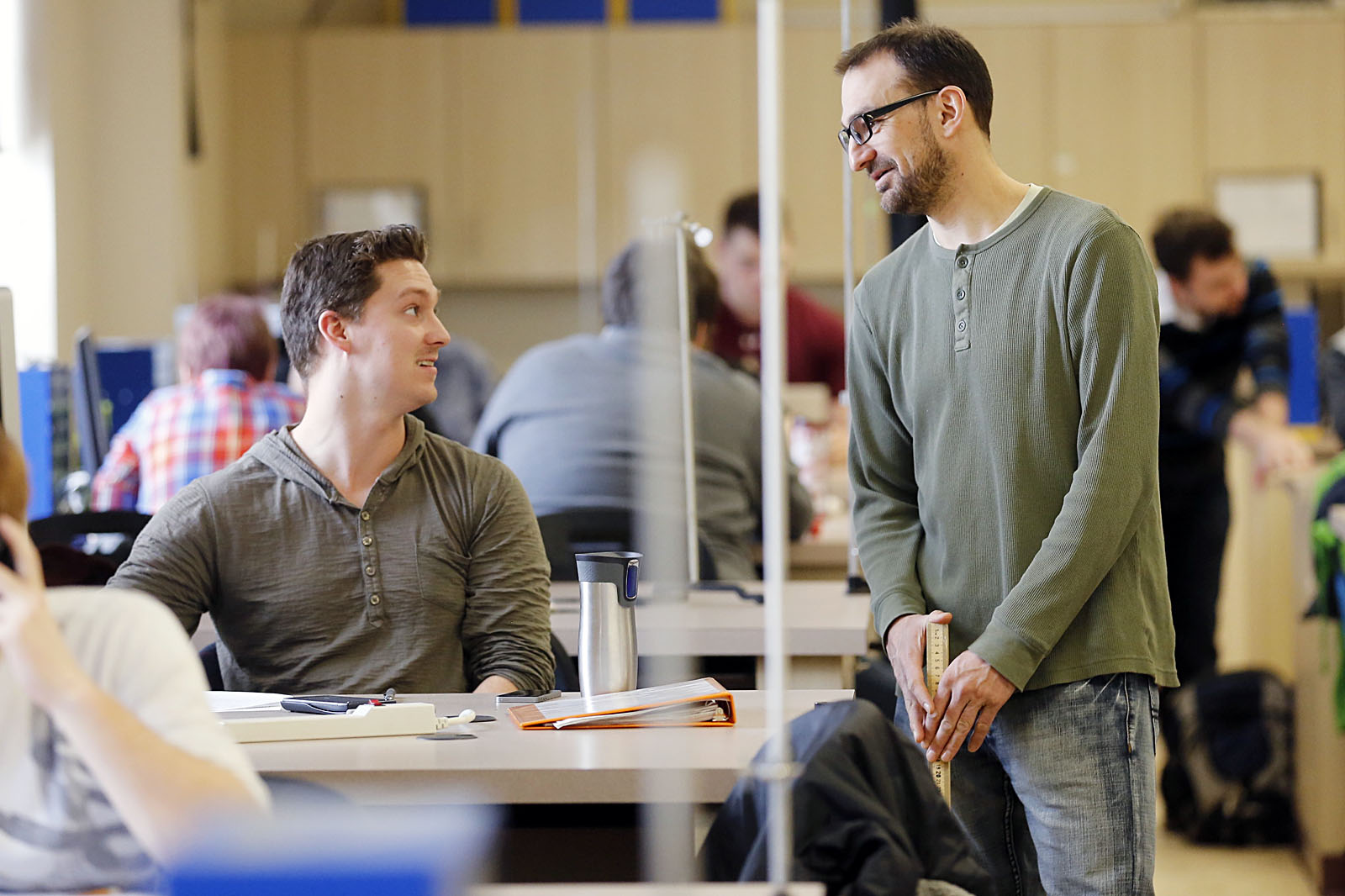 Careers
Whether you're entering the job market or continuing your education, your Mount Allison degree will stand out.
Mount Allison has been recognized by Maclean's as the top primarily undergraduate university in Canada more times than any other university.
With experiential learning and career development opportunities available in every degree, you'll also graduate with hands-on learning and real-world experiences.
Our graduates also boast extraordinarily high acceptance rates to top graduate programs and professional schools such as law and medicine.
Popular career paths in applied physics include:
aeronautical/agricultural/metallurgical scientist
research and development scientist
automotive development specialist
astrophysicist
cancer therapy physicist
computer programmer
engineering mechanics specialist
environmental health specialist
medical device designer/inspector
instrumentation developer
Testimonials
Image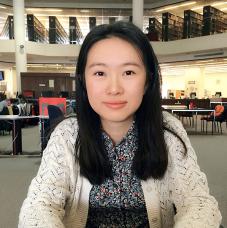 Applied Physics deals with numbers and also with problems encountered in daily life. It is an important and useful discipline and it is satisfying to apply what I learned in Applied Physics to my everyday life. I also love the small class sizes which gives me the opportunity to share new ideas and discuss them with my professors.
---
Honours Chemistry, minor in Applied Physics
Extras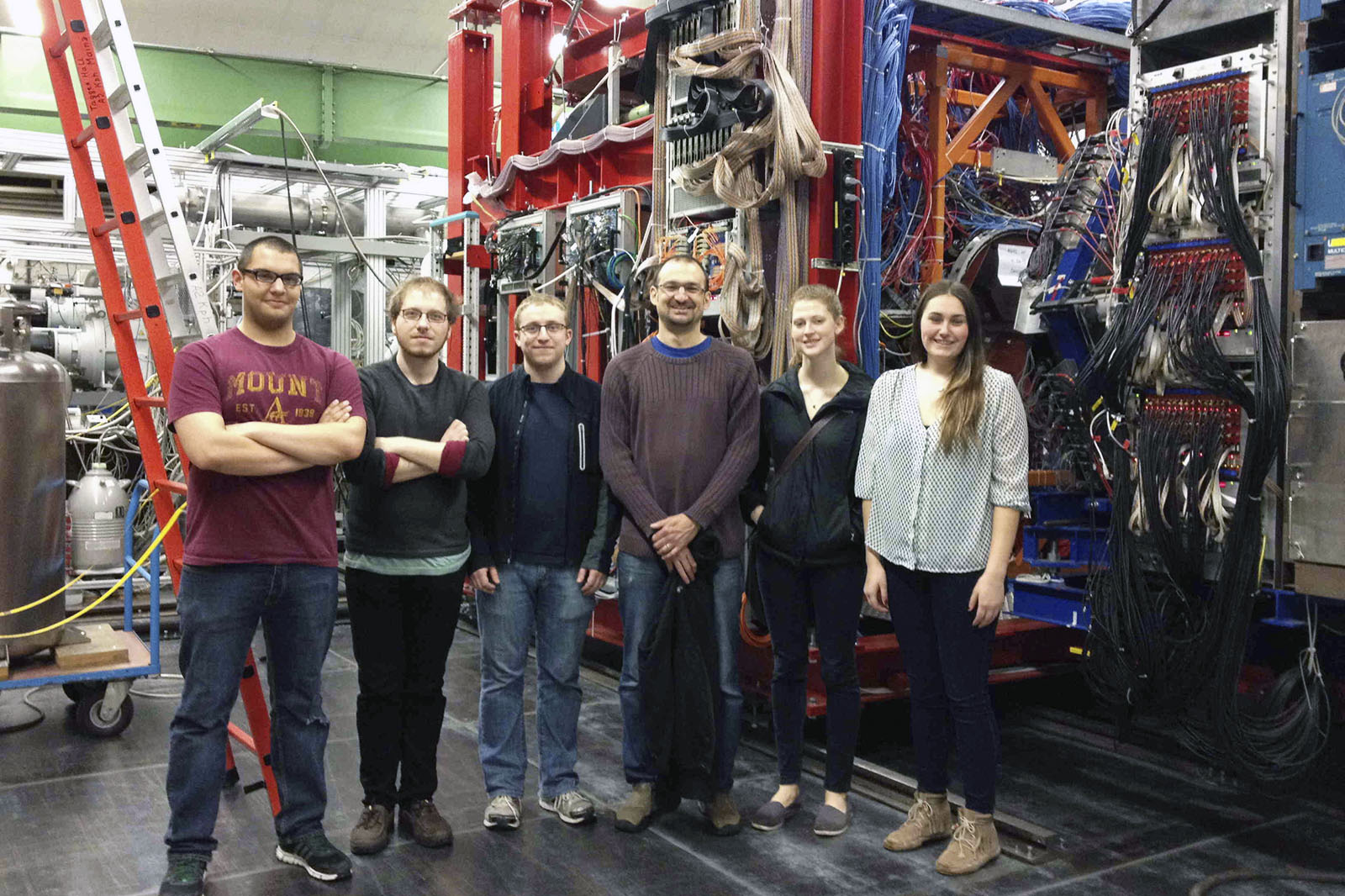 Undergraduate research opportunities
Faculty are actively involved in research, and there are many opportunities for students to participate in research through faculty-supervised independent research projects during summers or during academic terms.
Research opportunities in the Department of Physics include:
experimental subatomic physics
theoretical particle physics
materials science
medical physics
stellar astrophysics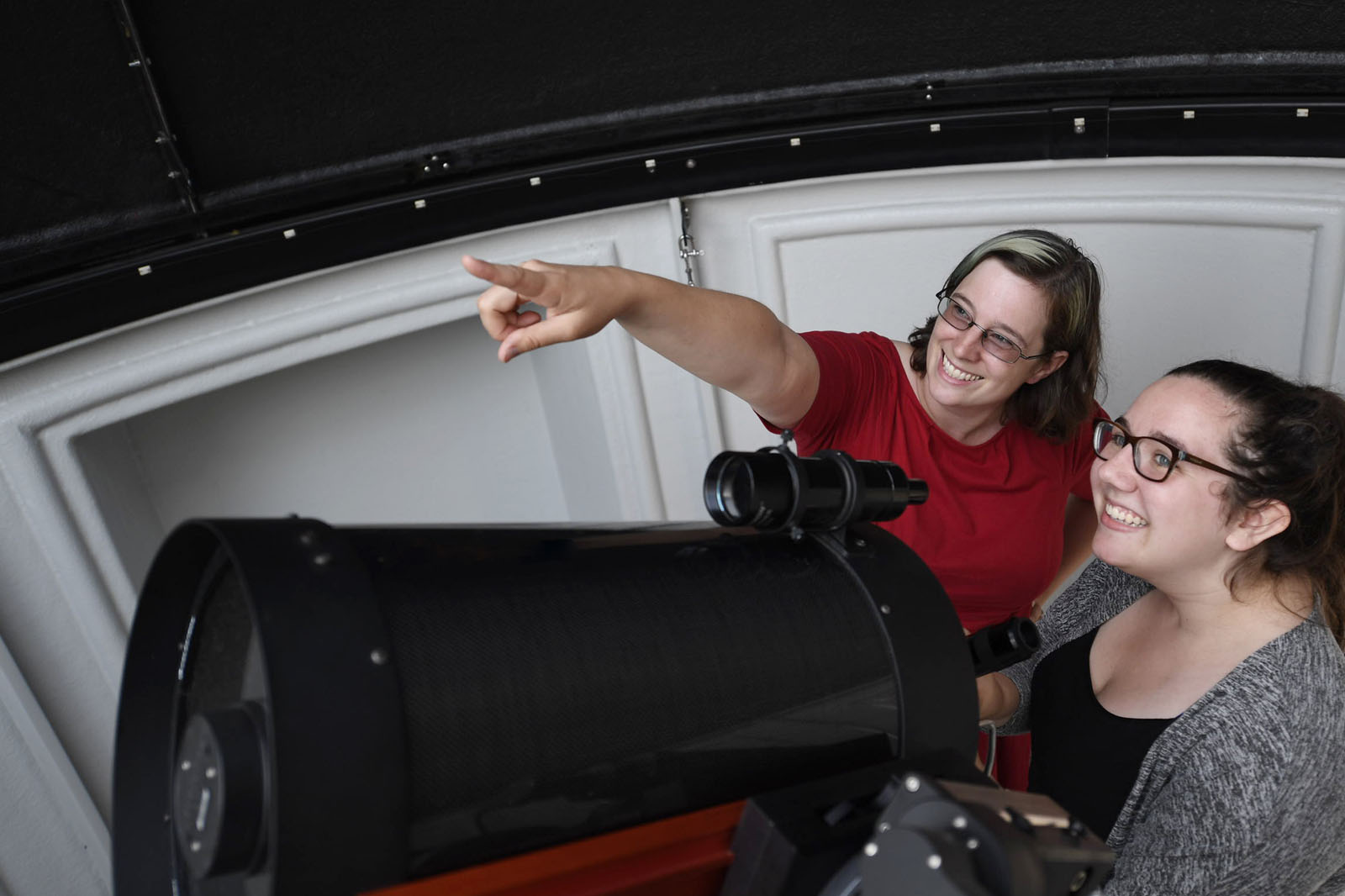 Facilities
Physics students have access to:
an integrated laboratory-classroom for experiential learning
an optics lab and darkroom
astronomy, astrophysics, thermodynamic and fluids, and electronics and signal processing labs
the Mount Allison Gemini Observatory (MAGO)
/current-students/department-physics
Academic Awards
Mount A is #2 in student awards
---
Maclean's ranks Mount Allison second in student and faculty awards in its latest University Rankings. To date, 56 Mount Allison students have become Rhodes Scholars — one of the best per capita records in Canada.