Overview
Chemistry studies the composition of substances, the ways in which their properties are related to their composition, and the interaction of substances to produce new materials.
The general purpose of studies in chemistry is to increase our understanding of the structure and behaviour of the matter of our environment. A knowledge of chemistry is important to the solution of problems in important areas of the environment, medicine, and the utilization of resources.
Accredited by the Canadian Society for Chemistry
Curriculum
At Mount Allison, the Chemistry program is designed to provide students with an education in the main branches of the subject.
Namely:
analytical
organic
inorganic
physical
computational
In upper years, students are offered some choice and flexibility with a curriculum that covers advanced courses, including:
advanced organic chemistry
physical organic chemistry
nanoscience and nanotechnology
physical chemistry: statistical thermodynamics, computational chemistry
inorganic chemistry: organometallics, physical aspects, bioinorganic, structure and bonding in main group chemistry
advanced quantum mechanics
environmental chemistry
The interdisciplinary nature of chemistry means you may also take courses in biology, physics, environmental science, mathematics, and psychology.
Chemistry is available as:
BSc major (63 credits)
BSc honours (81 credits)
Minor in any degree (24 credits)
Not sure about the difference between a major, a minor, an honours, and a certificate?
Master of Science (MSc) in Chemistry — our Master of Science program offers the opportunity to pursue a Master's degree in a small, intimate environment.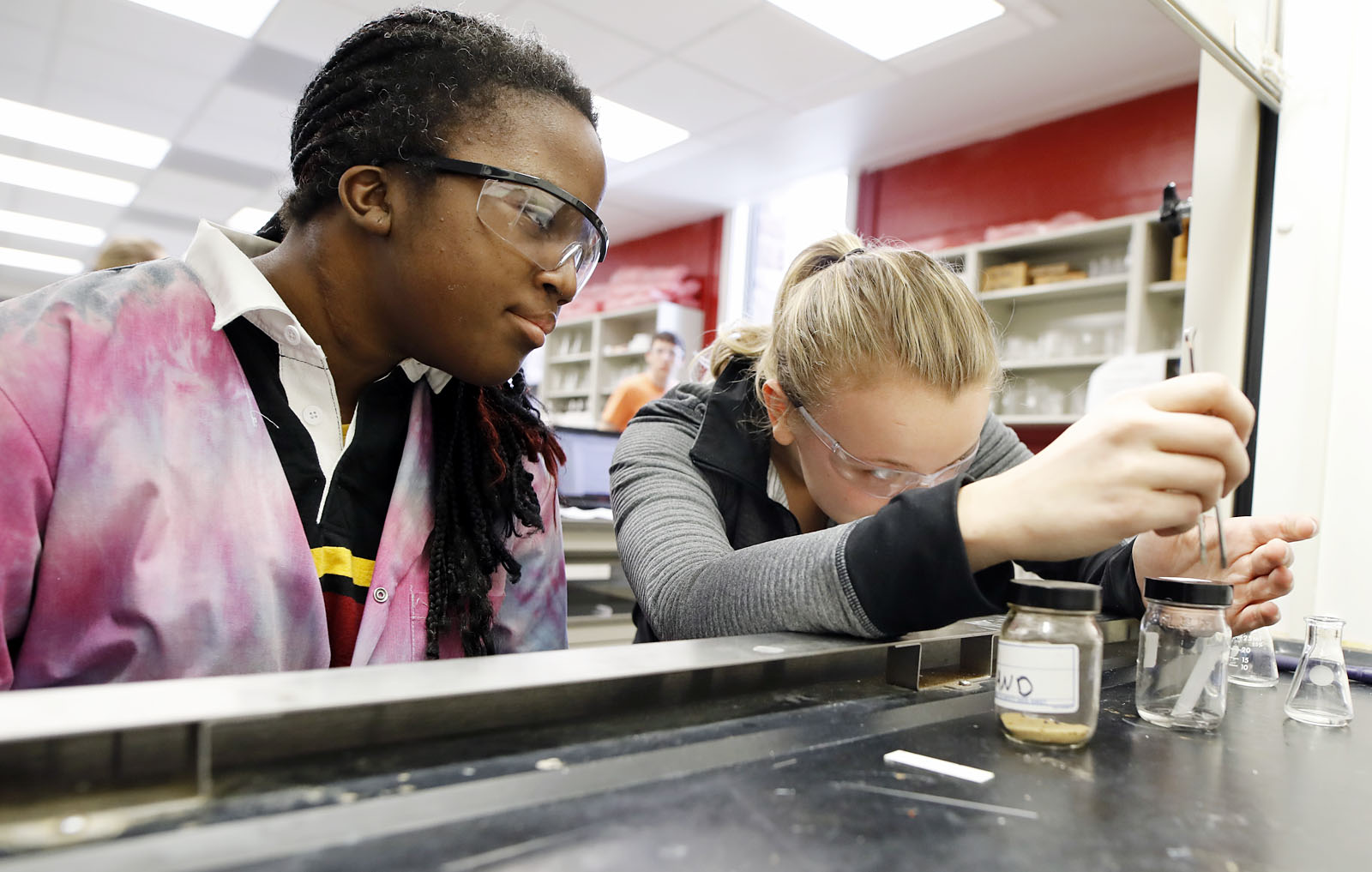 Related programs:
Featured courses
CHEM 1001 — Introductory Chemistry I

This course presents chemical concepts that are required for a fundamental understanding of the physical and life sciences. It explores the qualitative aspects of matter with such topics as: atomic structure, the periodic table and periodic trends; Lewis, valence bond and molecular orbital bonding models; bond polarity and intermolecular interactions; nomenclature of organic compounds, functional groups, and common organic reactions; and characterization of chemical compounds using spectroscopic methods. It briefly reviews nomenclature of inorganic compounds, dimensional analysis, chemical equations, stoichiometry, empirical and molecular formula, percent mass, and other foundational concepts. (Format: Lecture 3 Hours, Laboratory 3 Hours, regular tutorials)
CHEM 2411 — Analytical Chemistry I

This course covers the following topics with an emphasis on problem solving: the treatment of errors and statistics of measurements; aqueous solutions, complex equilibria (including acid/base and buffer systems); electrochemistry theory; redox, electrode potentials (ion selective electrodes), and electrogravimetry. (Format: Lecture 3 Hours, Laboratory 3 Hours)
CHEM 2511 — Introduction to Environmental Chemistry

This course introduces environmental chemistry to students in a life sciences program. The subject matter primarily deals with the chemistry of the atmosphere and hydrosphere at an introductory level, with an emphasis on problem solving skills.
CHEM 3161 — Experiential Synthetic Chemistry

This course examines the planning and conducting of multi-step reaction sequences involving a range of synthetic organic and inorganic reactions and techniques, including those required for the manipulation of air-sensitive materials. It emphasizes purification of synthesized compounds and their characterization by a variety of spectroscopic and physical methods. (Format: Integrated Lecture and Laboratory, 6 Hours)
CHEM 3271 — Nanoscience and Nanotechnology

This course examines the changes in physical and chemical properties that arise when systems are confined to nanoscale dimensions and discusses applications in electronics, photonics, and biotechnology. Topics may include: quantum confinement, scanning probe techniques, localized surface plasmon resonance, self-assembled monolayers, nanoparticle synthesis, and biological applications.
CHEM 4903 — Current Advances in Chemistry

This is a course for Honours students in Chemistry which critically evaluates a wide range of topics from the current literature in all branches of Chemistry. Students are expected to deliver seminars on topics outside of their thesis area and to present preliminary thesis results.
Find a full list of chemistry courses in our Academic Calendar — Chemistry.
Careers
Whether you're entering the job market or continuing your education, your Mount Allison degree will stand out.
Mount Allison has been recognized by Maclean's as the top primarily undergraduate university in Canada more times than any other university.
With experiential learning and career development opportunities available in every degree, you'll also graduate with hands-on learning and real-world experience.
Our graduates also boast extraordinarily high acceptance rates to top graduate programs and professional schools such as law and medicine.
Popular career paths for Chemistry graduates include:  
medical doctor
dentist
pharmacist/pharmaceutical chemist
forensic lab analyst/pathologist
quality assurance/control chemist
industrial chemist
research chemist
environmental chemist
product tester/developer
chemical and drug sales representative
water quality analyst/technician
brewmaster
pulp and paper chemist/paper product developer
food scientist
teacher/professor
patent agent/lawyer
science policy analyst/lawyer
consulting agent
Testimonials
Image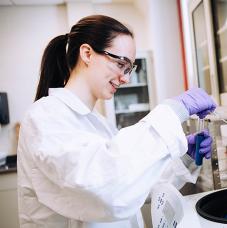 The Chemistry program at Mount Allison offers unparalleled hands-on research opportunities as early as first year. The close-knit nature of the program means professors provide continual support and guidance throughout your academic journey. If you're passionate about science and are seeking to better understand the world around you, I highly recommend this program.
---
Honours Chemistry, minors in Computer Science and Biochemistry (Rhodes Scholar)
Image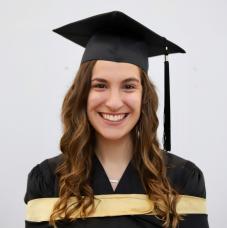 Having the chance to gain one-on-one experience with professors and lab instructors gives students the chance to make their learning more personal. As an upper year student, you also have the opportunity to serve as a mentor for younger students as a TA, tutor, or even in the lab. These opportunities aren't common in many undergrad degrees and are just a small part of what makes Mount Allison so special!
---
Chemistry, minor in Religious Studies
Extras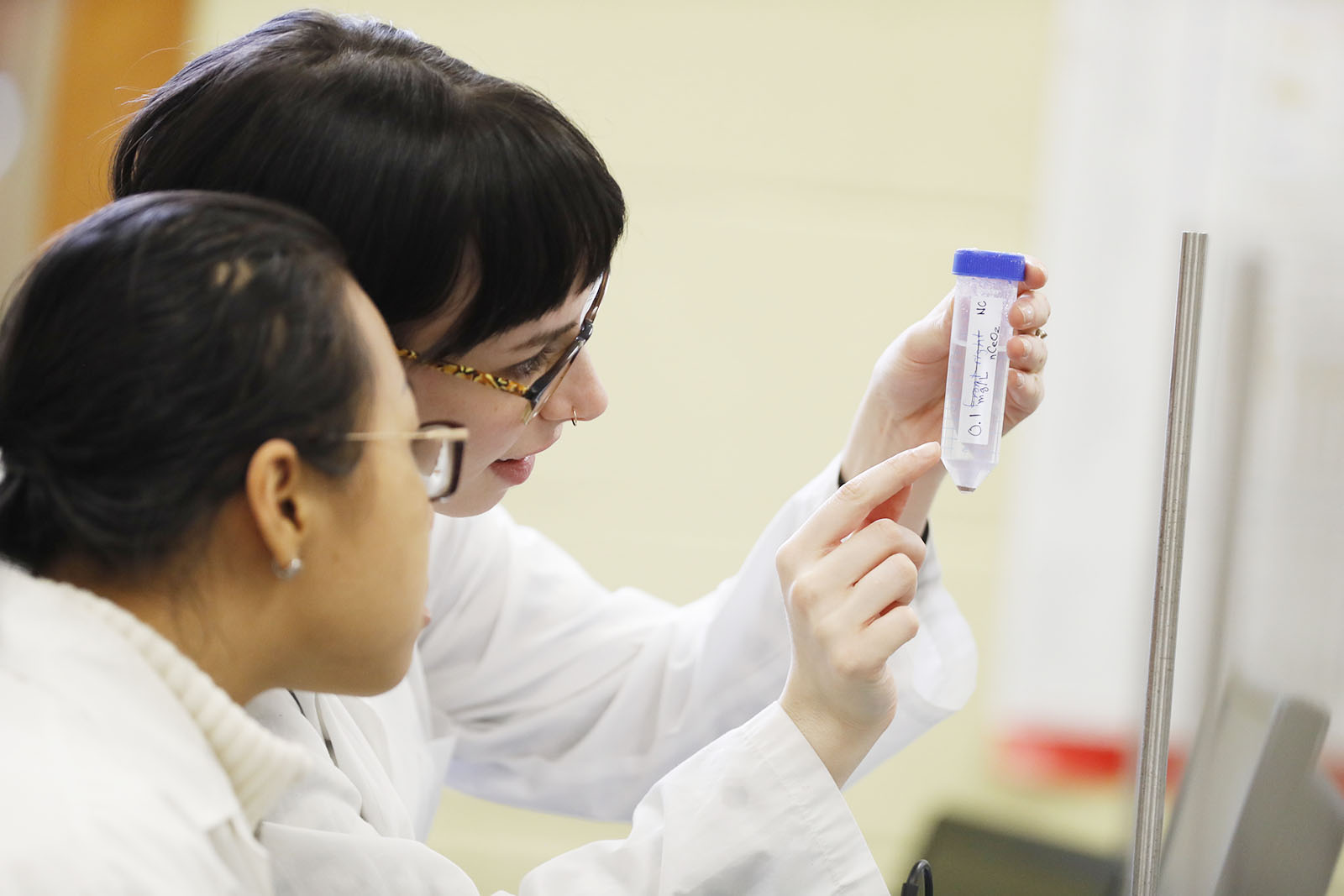 Experiential learning
The Department of Chemistry and Biochemistry emphasizes experiential learning — you will graduate with 600 to 1,200 hours of lab experience, developing important analytical and presentation skills along the way.
L.H. Cragg Resource Centre
Generously donated by the Mount Allison Class of 1949, the L.H. Cragg Resource Centre plays an integral part in research done by Science students by providing computing facilities and software to help analyze and present data collected during research.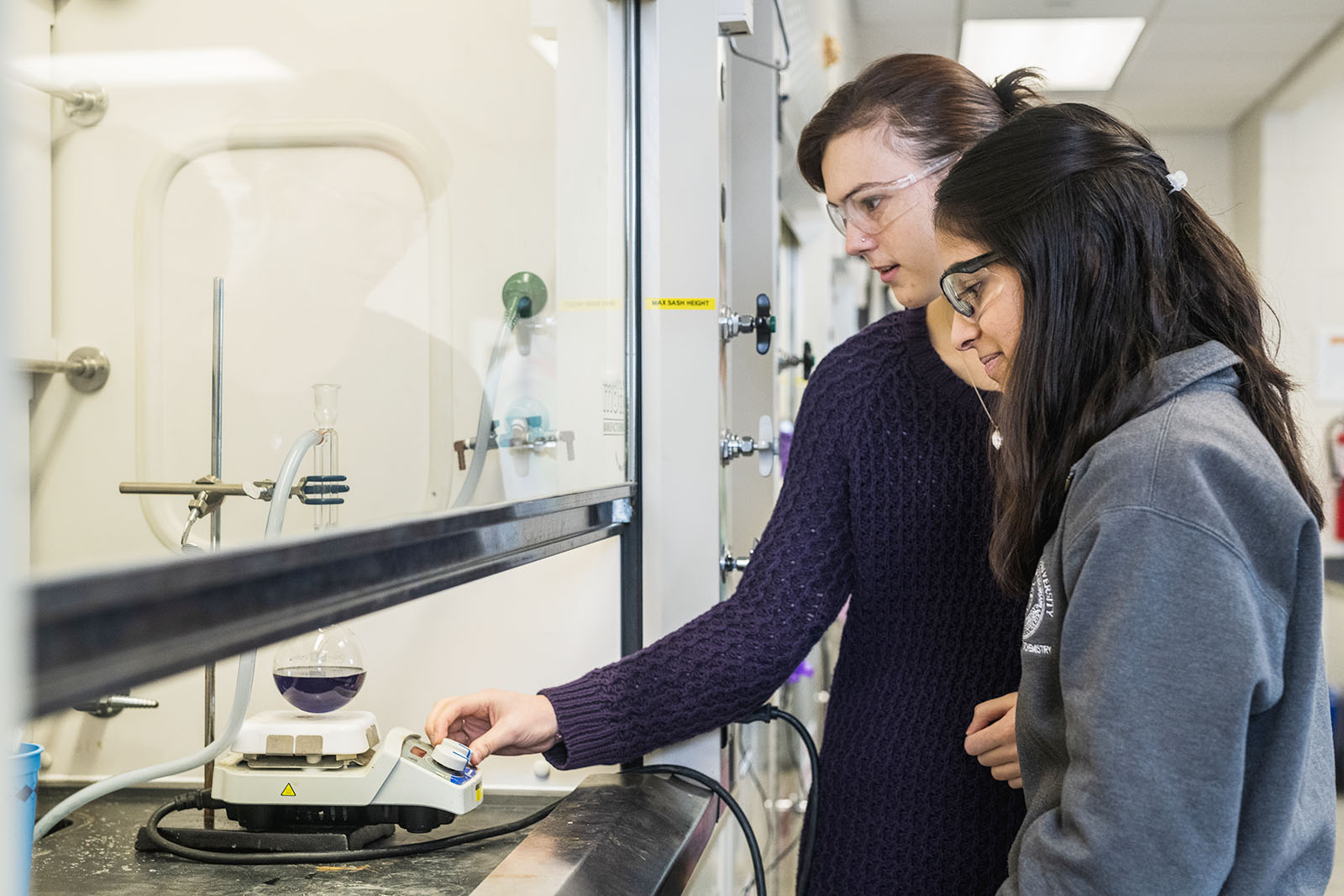 Undergraduate research
Research is a key component of the department's approach. You will be encouraged to take advantage of faculty-supervised independent research, job opportunities as summer research assistants, and chances to contribute to faculty research projects, which often leads to co-authoring a paper with your professor for publication.
Graduate research
Mount Allison offers a Master of Science degree in Chemistry in which both the course and research components may be completed on campus. Graduate students are paid a stipend by the Department, while exceptional students may also be eligible for a Rice Memorial Fellowship.
/current-students/department-chemistry-and-biochemistry
Bachelor of Science
Master of Science
Academic Awards
Mount A is #2 in student awards
---
Maclean's ranks Mount Allison second in student and faculty awards in its latest University Rankings. To date, 56 Mount Allison students have become Rhodes Scholars — one of the best per capita records in Canada.