Overview
French Studies develops your abilities in the language while increasing your awareness of French, French-Canadian, and francophone literatures and cultures.
The Department of Modern Languages and Literatures is committed to teaching and research in the areas of French language, literature, and culture so that you can gain knowledge and experience in a language that is at the centre of many cultural domains, from food to philosophy.
Curriculum
Mount Allison offers an extensive French Studies program with a variety of language, literature, and culture courses.
First and second-year courses provide the opportunity to establish a sound foundation in written and oral French*.
The study of grammar at these levels is reinforced in the language laboratory or tutorial groups.
Upper year courses are specifically intended to refine your command of spoken and written French, while other courses examine the various areas of French and French-Canadian literatures and cultures as well as theories of literary criticism.
Most courses in the French curriculum are generally delivered in French, while some culture courses are taught in English.
*There is a minimum standard of competency in French required for certain courses. Placement of students in their first French course will be decided on the basis of a French Language Skills Assessment.
French Studies is available as:
BA major (60 credits)
BA honours (66 credits)
Minor in any degree (24 credits)
Not sure about the difference between a major, a minor, an honours, and a certificate?
Featured courses
FREN 1651 — Preparatory French/ Français préparatoire

This French grammar course designed for non-Francophones who did not complete high school French, is an intensive review of basic grammatical structures with a particular emphasis on verb conjugation, pronouns, adjectives and syntax.
FREN 1811 — Cultural Aspects of French Canada

This course considers some of the issues and debates that help us to understand modern and contemporary French-speaking Canada, its history, society, and culture, its specificity and its diversity, its changing nature and its place in a pan-Canadian cultural landscape with particular emphasis on Quebec and Acadie.
FREN 2601 — Fundamentals of Literary Analysis / Initiation À l'analyse littéraire

This course continues the studies begun in French 2401 and FREN 2501 by further developing skills in reading and interpretation of literary and cultural texts. It introduces textual analysis through selected critical approaches.
FREN 2801 — Film From the French and Francophone World / Cinéma du monde francophone

This course studies films and film makers of the French-speaking world, ranging from screen adaptations of literary works to an exploration of cultural issues, and introduces film theory and aesthetics. 
FREN 3131 — Contemporary Spoken French / Français parlé contemporain

This course is designed for students at the advanced level who aim to speak French with enhanced clarity, spontaneity and colour and offers a systematic study of phonetic and prosodic features of French. By exposing students to a variety of authentic audio-visual documents from Francophone parts of the world, the course targets the acquisition of vocabulary,the improvement of aural comprehension and the development of communicative strategies through a variety of situations such as conversations, debates,interviews, and presentations.
FREN 3771 — Creativity in French Canadian Literature / La création dans la littérature du Canada français

This course studies notions of creativity in literature and the arts. Through the study of fiction, poetry, and essays from French-speaking Canada, it examines how authors and artists approach their creative practices in the Canadian cultural context.
FREN 3991 — Evolution and Gender

This course examines the rhetorical intersections between various discourses dealing with gender and evolutionary thought. Key oppositions are explored in various traditions of representation. These include fixism vs. transformism, existentialism vs. essentialism and idealism vs. materialism.  Textual and non-textual sources will be used to demonstrate how gender tropes (and precursors to these) are conceptualized across medicine, literature and philosophy, among other disciplines. Special attention will be paid to events, discoveries, and behaviours that challenge or disrupt epistemological boundaries.
Find a full list of French courses in our Academic Calendar — Modern Languages and Literatures.
Careers
Whether you're entering the job market or continuing your education, your Mount Allison degree will stand out.
Mount Allison has been recognized by Maclean's as the top primarily undergraduate university in Canada more times than any other university.
With experiential learning and career development opportunities available in every degree, you'll also graduate with hands-on learning and real-world experience.
Our graduates also boast extraordinarily high acceptance rates to top graduate programs and professional schools such as law and medicine.
Popular career paths for French Studies graduates include:
teacher
translator/interpreter
researcher
foreign service officer
public relations officer
bilingual customer relations specialist
immigration officer
customs officer
market research analyst
community support worker
Testimonials
Image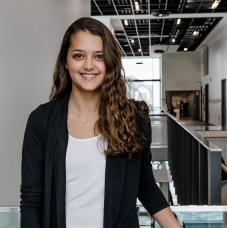 I first started studying French out of personal interest, but quickly realized the ways that knowledge of this language could open doors for me in my future career in international relations. As a formerly self-taught learner, my experience in the French Studies program at Mount Allison was nothing short of exceptional. I entered the department with a foundational knowledge of French and left fluent! The French professors I had the pleasure of learning from at Mount Allison are outstanding; personable, encouraging and always willing to go the extra mile to help you succeed.
---
International Relations, minor in French
Image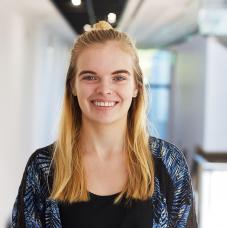 Adding French as my minor added to my interdisciplinary experience at Mount Allison. In literature classes, I was able to make connections with my psychology, sociology, and history classes that really broadened my overall learning experience. Plus, all of the professors in the department were approachable and made classes like grammar into a fun experience. I have used French in many work settings, both during my degree and after, French has really opened so many more doors for me.
---
Psychology, minor in French
Extras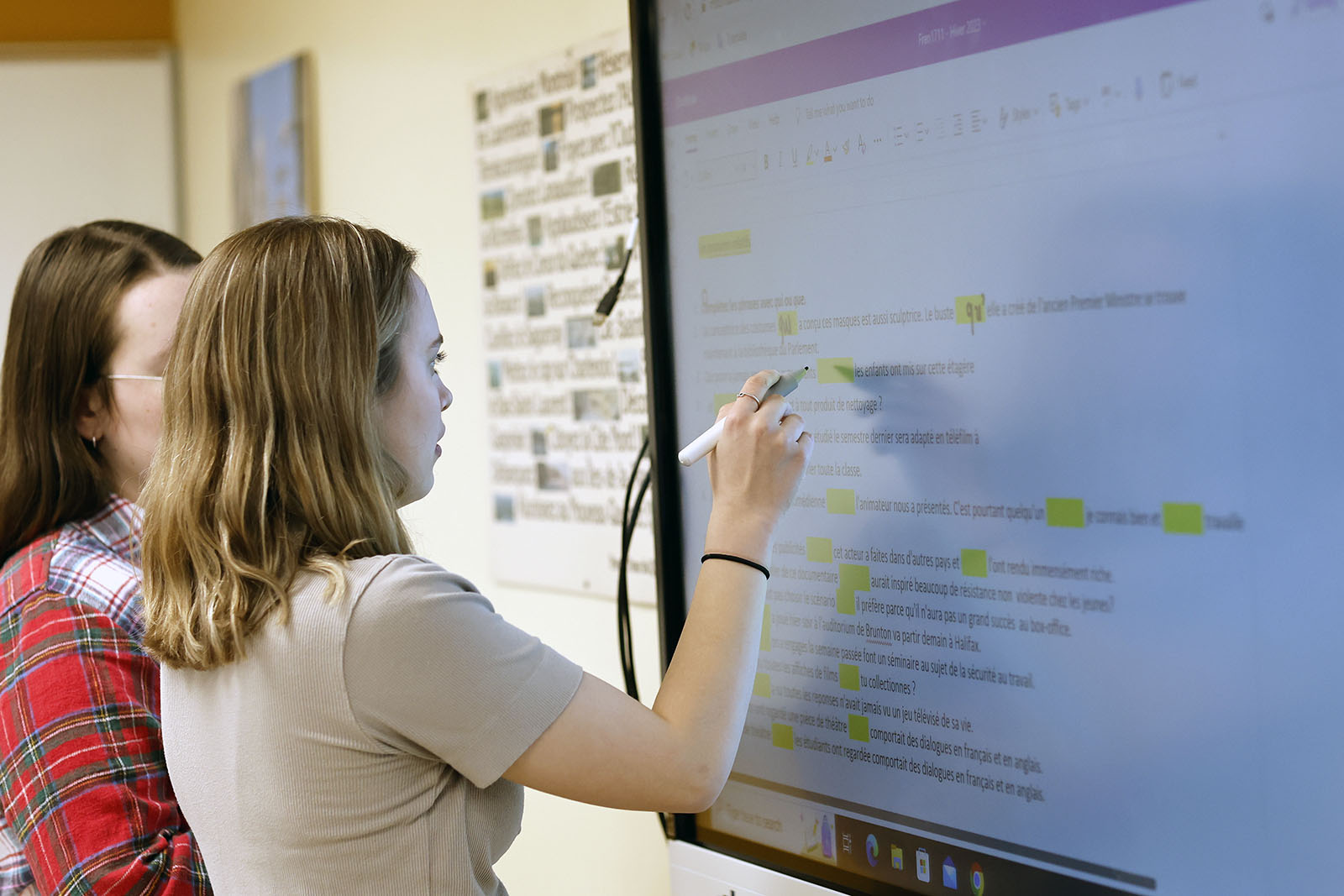 Certificate of Bilingualism/ Certificat De Bilinguisme
Mount Allison students who can demonstrate a high level of competence in both of Canada's official languages may qualify for a Certificate of Bilingualism.
The Certificate, which is awarded upon graduation, attests to your ability to speak, understand, and write English and French with ease and proficiency.
Any student may apply to be examined for the Certificate, whether you have taken French or English courses at Mount Allison.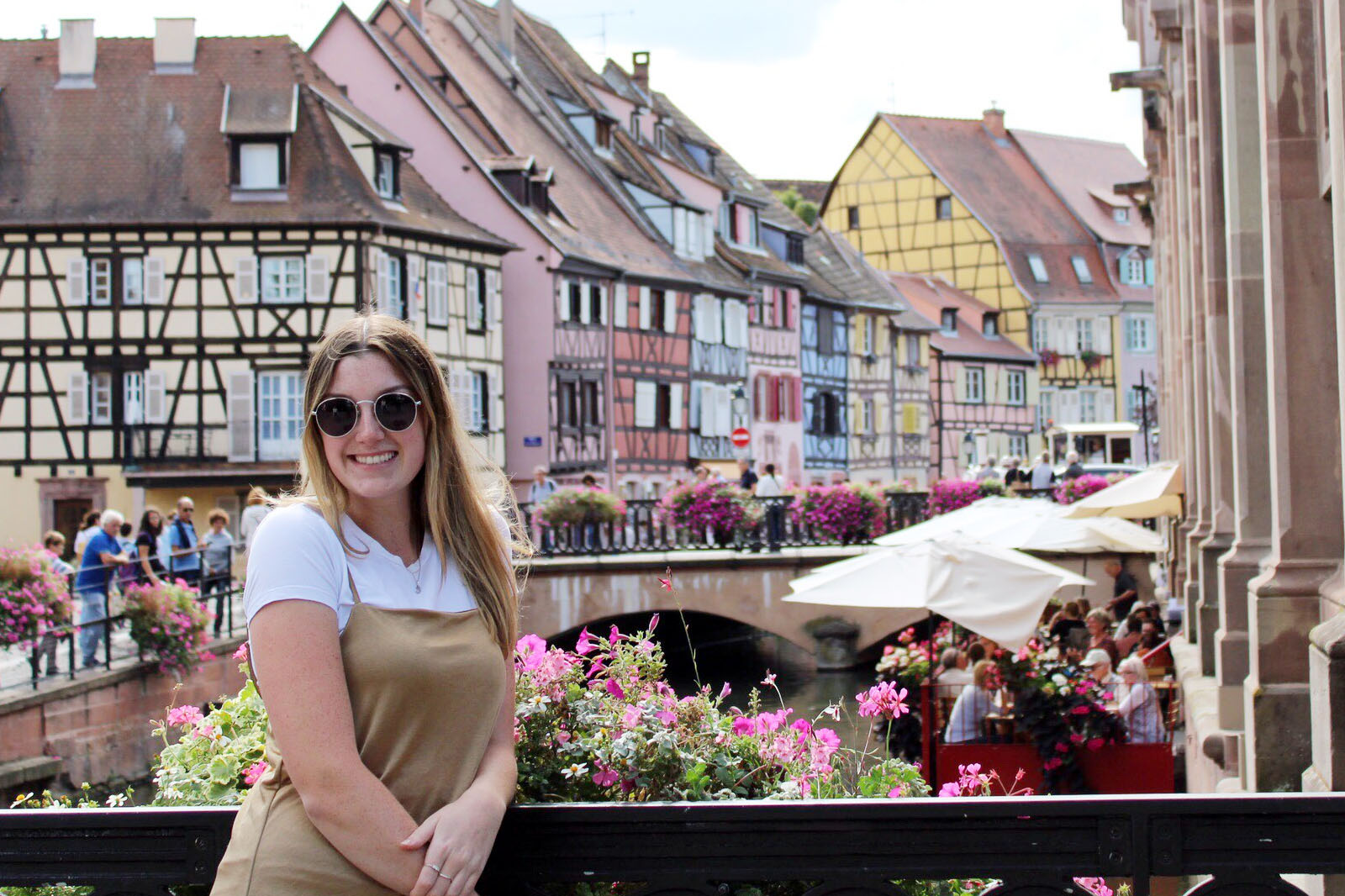 Study abroad and work opportunities
You may choose to further your experience in French Studies through study abroad and other study programs. Transfer credits may be earned and applied toward the fulfillment of your course requirements for French Studies.
Students can also apply to work abroad as an English-language teaching assistant, or on campus as a language lab monitor.
International opportunities include:
The Strasbourg Program (Université de Strasbourg)
Paris Spring Course
Assistants d'anglais en France
/current-students/department-modern-languages-and-literatures
Academic Awards
Mount A is #1 in scholarships and bursaries
---
Maclean's ranks Mount Allison first in scholarships and bursaries, and second in the number of students who have won national academic awards. To date, 55 Mount Allison students have become Rhodes Scholars.