Overview
Hispanic Studies introduces both the Spanish language and the culture of the Hispanic world.
Spanish is one of the most widely spoken languages in the western world.
The study of Spanish is very important in preparing for a career in the diplomatic corps, various international agencies, teaching, translation, journalism, publishing, commerce, web design, and commercial and cultural relations between Canada and Spanish-speaking countries.
Curriculum
At Mount Allison, courses in Spanish offer the opportunity to learn the language while becoming familiar with the culture of the Hispanic world through the study of its literary and artistic works.
Particular attention is directed towards achieving oral-aural proficiency, both in class and in the language laboratory.
 
Intermediate and advanced courses help perfect your ability in the language, while literature courses in the upper years give you a chance to explore Spanish theatre, novels, poetry, and other literature.
*No previous knowledge of the language is required. All courses in the Hispanic Studies curriculum are taught in Spanish unless indicated.
Hispanic Studies is available as:
BA major (60 credits)
Minor in any degree (24 credits)
Not sure about the difference between a major, a minor, an honours, and a certificate?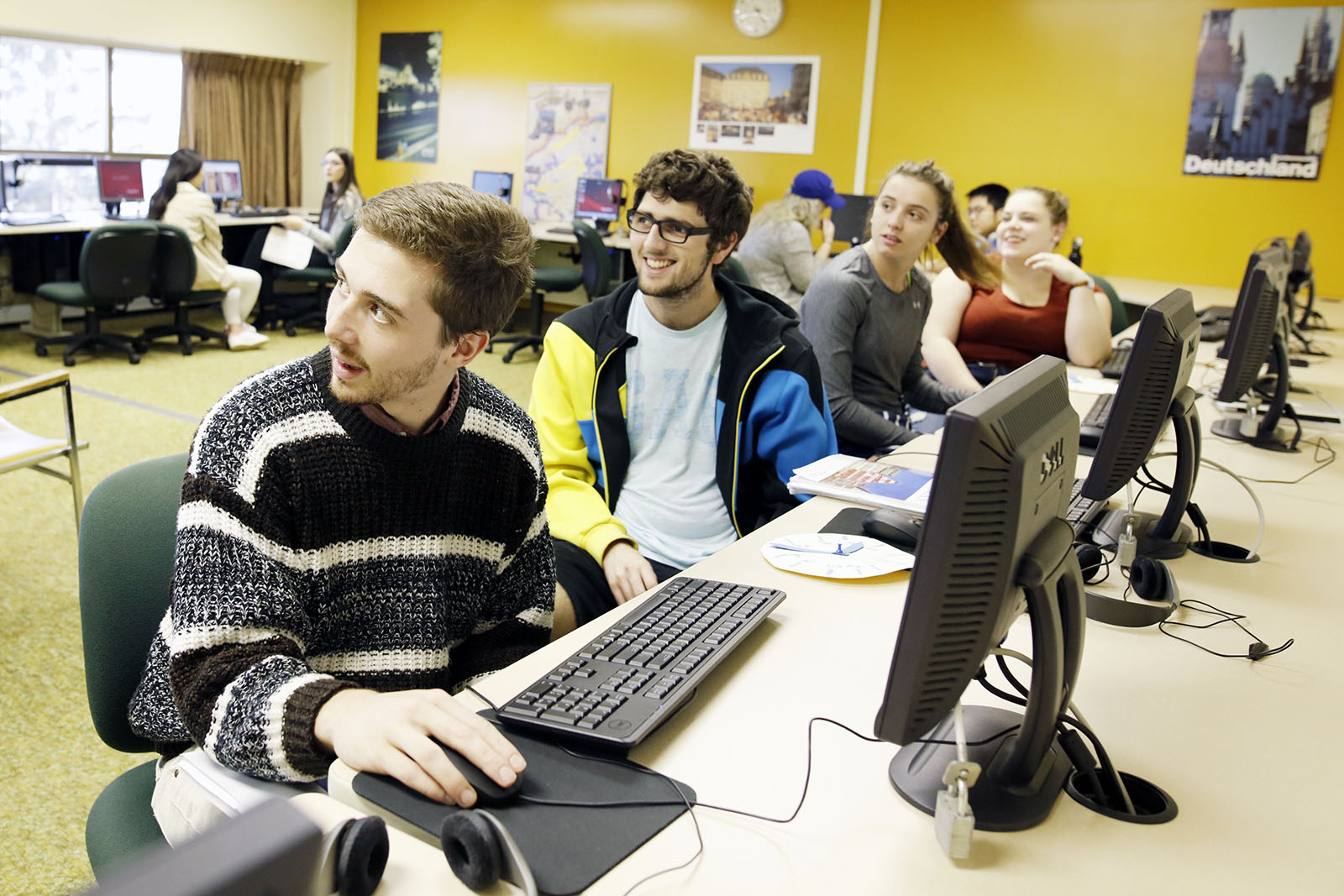 Related programs:
Featured courses
SPAN 1101 — Introductory Spanish I

This course teaches elements of Spanish grammar and pronunciation through practice and reading of prescribed texts. This is an intensive course designed for students who have no previous knowledge of Spanish.
SPAN 1811 — Latin America in Its Own Voice

This course introduces Latin American cultures through selected literacy texts, films, and other readings, in their historical and social contexts.
SPAN 2701 — Indigeneity in the Americas

This course studies the Indigenous peoples of the area known as Latin America. The American continent is populated by Indigenous peoples who have traditions and cosmovisions that for a long time have been silenced by the centers of power in the different countries. The Indigenous peoples of Latin America have maintained their political, social, philosophical, educational, religious, scientific thought as well as their art and cultural manifestations until today.
SPAN 3241 — Gender in Spanish Literature and Culture

This course examines the representation of gender in various time periods, in both canonical and untraditional texts. Topics may include: homosexuality in Hispano-Roman poetry, medieval Hispano-Arab jarchas, and Movida-era literature (post Franco), transvestism and de-masculinization, orientalization, and the representation of women and non-Spanish men, and feminist voices.
SPAN 3321 — Spanish-American Theatre

A survey of the theatre of Latin America, through a study of key examples of its dramatic literature and historical trends.
SPAN 4201 — Visual Culture of the Hispanic World

This course examines the organizing media and themes for visual culture throughout the Hispanic world, including Native American, Latin American, and Spanish cinema, fine art, illustration, maps, material culture, and visual language from all historical periods. It involves critical approaches including word-and-image relationships, the Frankfurt school, and semiotics.
Find a full list of Hispanic studies courses our Academic Calendar — Modern Languages and Literatures.
Careers
Whether you're entering the job market or continuing your education, your Mount Allison degree will stand out.
Mount Allison has been recognized by Maclean's as the top primarily undergraduate university in Canada more times than any other university.
With experiential learning and career development opportunities available in every degree, you'll also graduate with hands-on learning and real-world experience.
Our graduates also boast extraordinarily high acceptance rates to top graduate programs and professional schools such as law and medicine.
Popular career paths for Hispanic Studies graduates include:
work with international NGOs or agencies
international business opportunities
teacher
translator/interpreter
foreign service officer
cultural relations expert
research assistant
immigration officer
tourism development officer
tour guide/organizer
Extras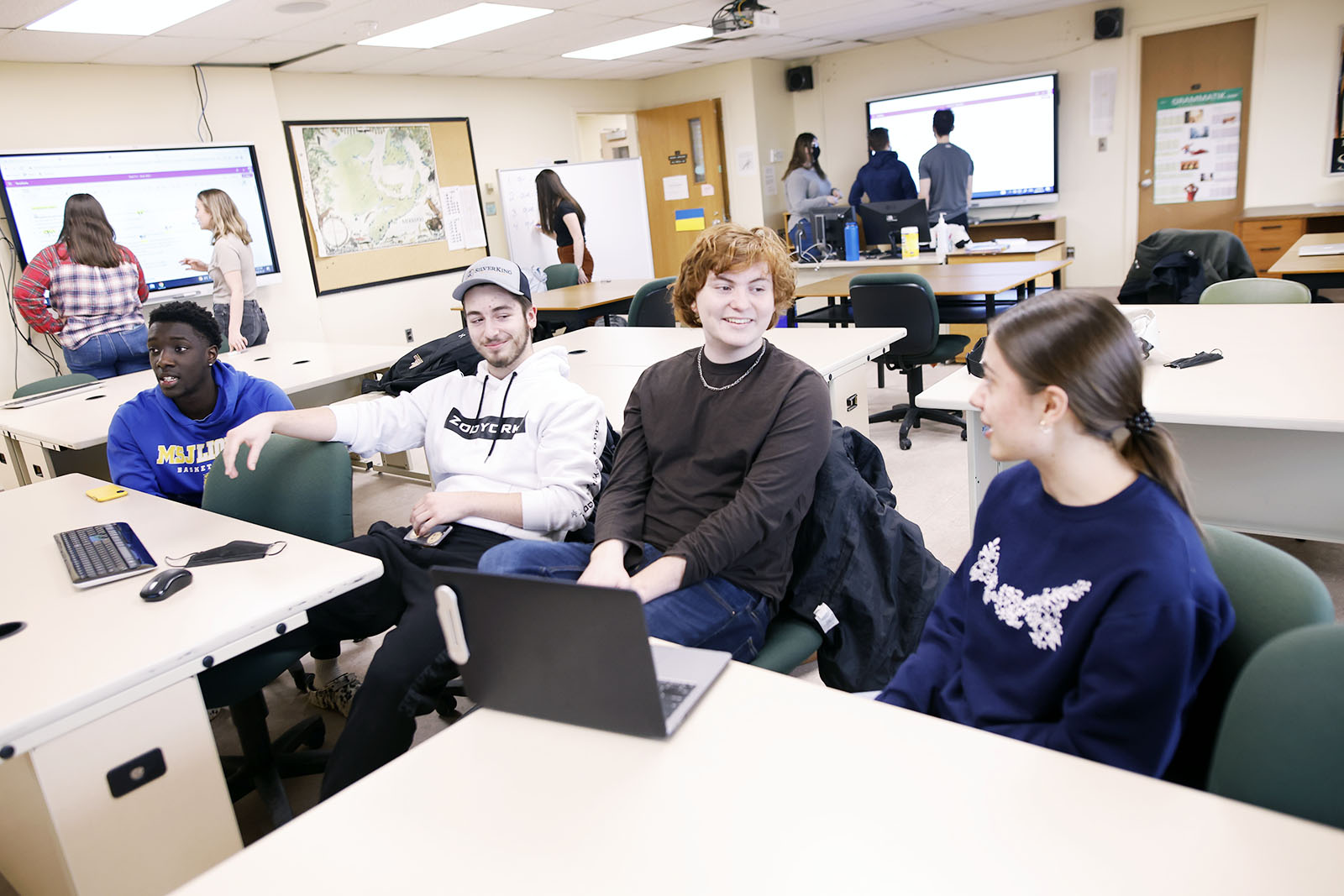 Language Lab
The Language Lab, located within the Department of Modern Languages, Literatures, and Cultures, provides students studying languages with a dedicated space to practice their language skills.
Languages include: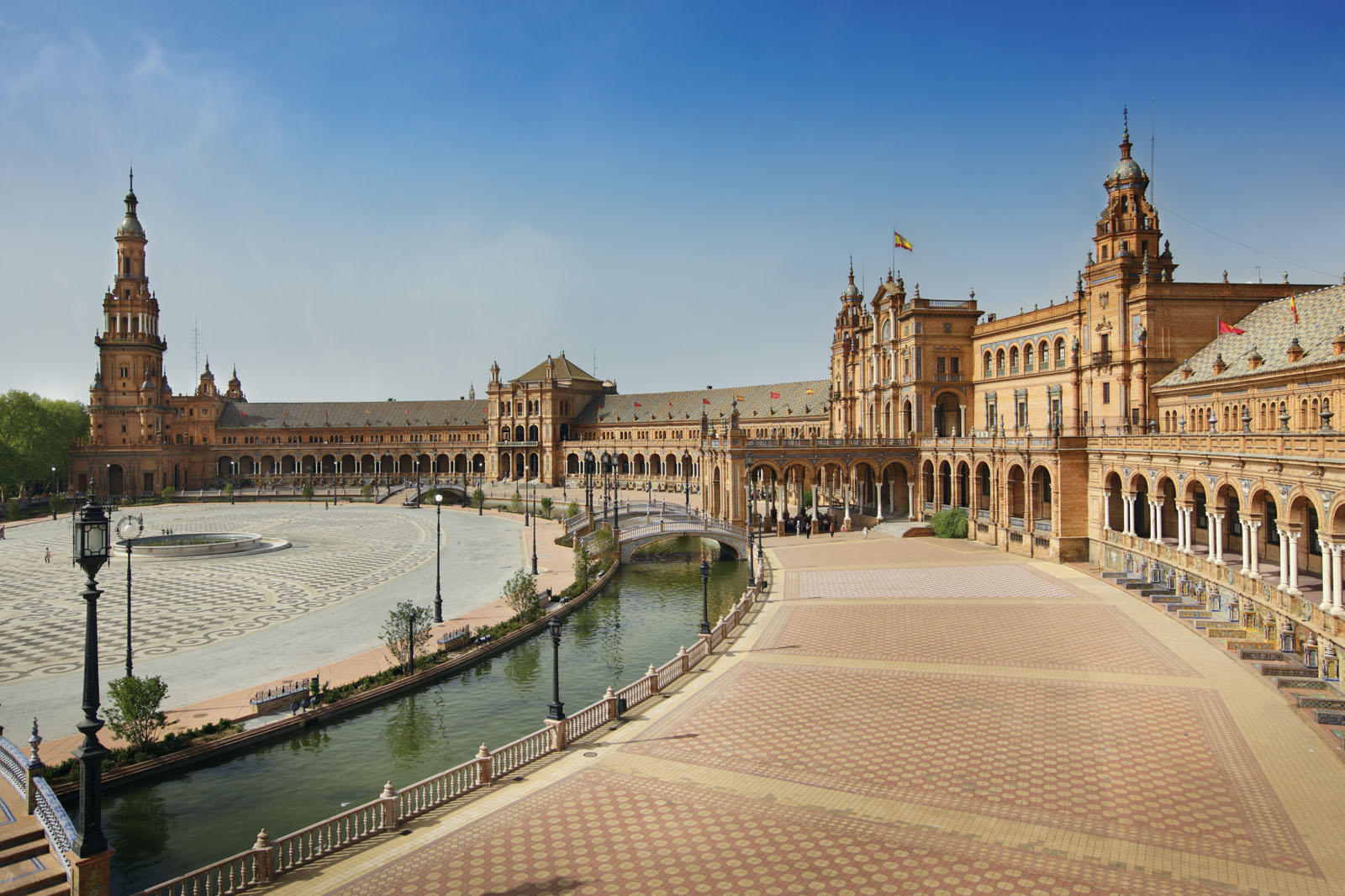 Study abroad and work opportunities
You may choose to further your experience in Hispanic Studies through study abroad and other study programs. Transfer credits may be earned and applied toward the fulfillment of your course requirements for Hispanic Studies.
Students can also apply to work abroad as an English-language teaching assistant, or on campus as a language lab monitor.
Opportunities include:
University of Extremadura Exchange Program, Spain
Cultural Ambassadors: Language and Culture Assistants in Spain
Seville Spring Course
Pontifical Catholic University of Valparaíso
/current-students/department-modern-languages-and-literatures
Academic Awards
Mount A is #2 in student awards
---
Maclean's ranks Mount Allison second in student and faculty awards in its latest University Rankings. To date, 56 Mount Allison students have become Rhodes Scholars — one of the best per capita records in Canada.