Overview
Sociology is the study of people as they interact with one another in specific social, cultural, and historical contexts.
Sociology facilitates understanding of how and why society is organized as it is and how it might be changed to create a more just and equitable social world. The program introduces students to different perspectives on social life, and offers training in specific research skills.
Curriculum
At Mount Allison, Sociology helps students develop their perspective on society, examining it from different point of view and in different contexts.
You'll study subjects like:
social class and inequality
race and racialization
gender relations
youth culture
work and society
media and pop culture
health and illness
education and society
citizenship, identity, refugees
social policies
non-profit organizations
criminology
research methods
First and second-year Sociology courses provide an overview of the discipline and an introduction to sociological analysis. You will be introduced to the study of social problems through dynamic class interactions and assignments.

Third-year courses emphasize theoretical approaches, analytical methods, and their application to major areas of interest. This will help you build on your critical, analytical, and writing skills and teach theoretical approaches to sociology.
In your fourth year, students work with greater interdependence and in more depth on a range of sociological topics.
Classes and assignments are designed to build both conceptual and applied skills. You will have the opportunity to pursue research as part of the honours program.
Sociology is available as:
BA major (60 credits)
BA honours (66 credits)
Minor in any degree (24 credits)
Not sure about the difference between a major, a minor, an honours, and a certificate?
Undergraduate certificates related to Sociology
Undergraduate certificates are open to Mount Allison students in any program of study. Certificates (12-18 credits) are taken during your Mount Allison degree, and must be combined with a major/degree program.
Diversity, Equity, and Inclusion
The certificate in Diversity, Equity, and Inclusion provides students with the opportunity to develop valuable knowledge, methodologies, and applied skills about the important issue of building an inclusive society free from barriers to full participation and engagement.
Social Research Methodologies
The certificate in Social Research Methodologies focuses on the understanding and application of the social science research methods commonly used in the public and private sectors.
Featured courses
SOCI 1001 — Introduction to Sociology

This course introduces the basic concepts of sociology including social structure, culture, socialization, deviance, social control, social organization, structured social inequality, and social change. It makes extensive use of examples from the Canadian context.
SOCI 1201 — Sociological Imagination

This course explores the major theoretical frameworks of sociology and the conceptual tools used to examine intersecting social relations embedded in everyday practices. It focuses on understanding how biographical characteristics are influenced by impersonal historical forces and significant structural transformations of society. The examination of sociological imagination lays the foundation for understanding how to differentiate between 'personal troubles' and 'public issues'.
SOCI 2111 — Social Class and Inequality

This course is intended as an introductory examination of social inequalities and stratification in Canada based primarily on issues relating to class. This course guides students through an understanding of historic class formations in Canada to more modern analyses and understandings of class as related to neo-liberal and global economies. As well, this course looks at the intersections of class with gender, race, and disability as it relates to social inequalities and stratification.
SOCI 3511 — Sociology of Health & Illness

This course explores health, illness, and health care from a sociological perspective. The course focuses on the social determinants of health, demonstrates how social structures influence the occurrence of illness, examines why some social groups suffer more sickness and disease than others, deconstructs the social construction of medical practices and medicalization, and shows how health practices are socially constructed.
SOCI 3791 — Introduction to Restorative Justice

This foundational course will introduce learners to an alternative approach to crime that differs from the traditional punitive approach of the legal system. Participants will explore the foundational values, goals and principles of both Restorative Practice as well as the Restorative Justice model, and how this approach may be applied in a variety of sociological settings including, but not limited to social services, nonprofits, and schools. The course explores how restorative justice practice represents a move from one of social control to one of social engagement, in terms of the response to crime. Further, the course will consider the situation in Canada as it compares to the United States and the United Kingdom in implementing reforms to the justice system based on diversionary approaches and strategies. Finally, the course reviews evidence of the cost effectiveness of restorative approaches and the effectiveness at reducing recidivism.
SOCI 4971 — Community Based Learning Project

This course integrates academic course work with community engagement linking sociological concepts, empirical studies, embodied knowledge, public and applied sociology, and field research with independent experience working in partnership with a community organization. This course aims to heighten students' engagement with central sociological themes and material through their experiences in community-based work. The academic course content facilitates students' ability to reflect in deep and constructive ways on their experiences working with the community. (Format: Independent Study)
Find a full list of sociology courses in our Academic Calendar — Sociology.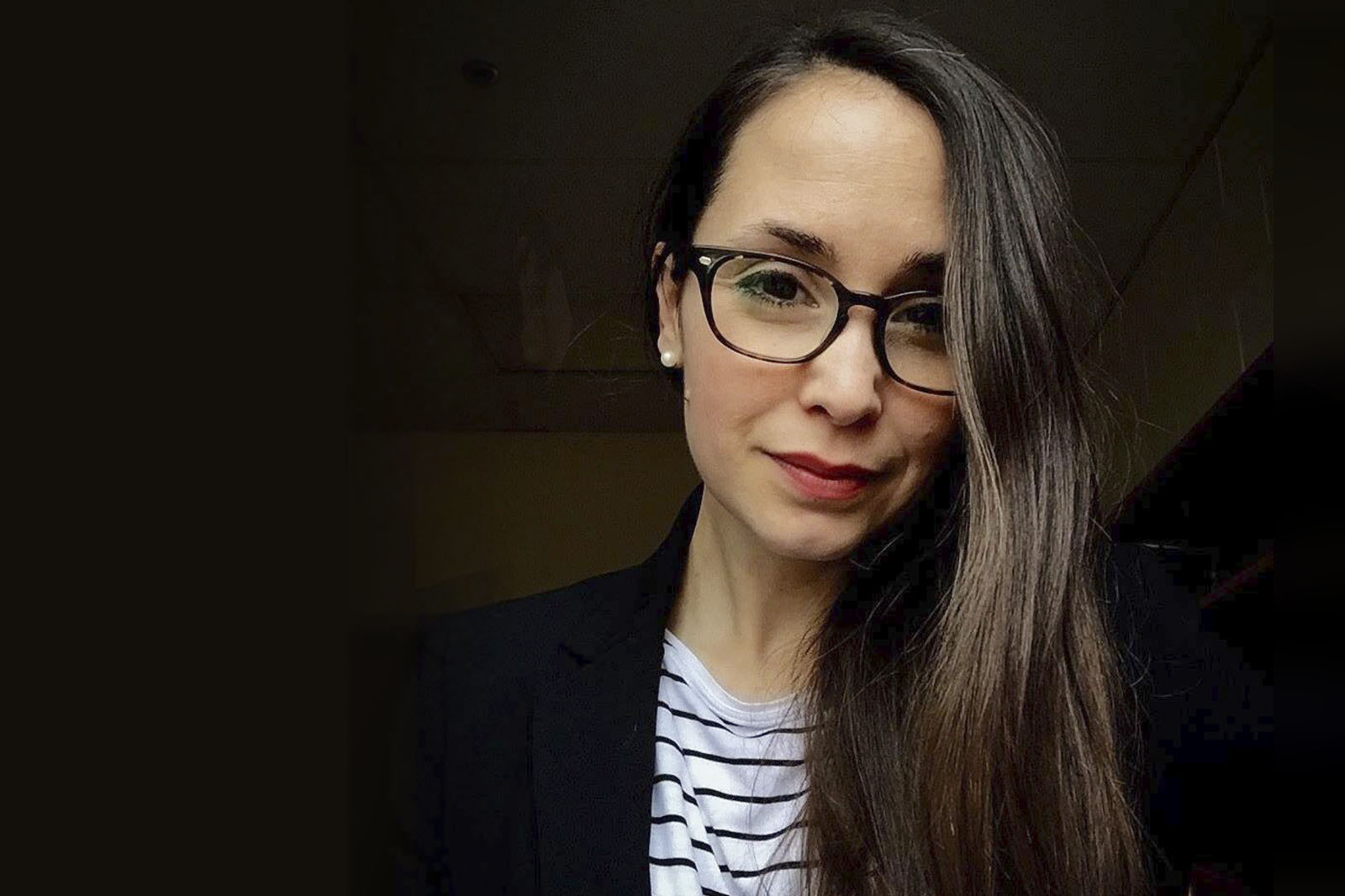 Careers
Whether you're entering the job market or continuing your education, your Mount Allison degree will stand out.
Mount Allison has been recognized by Maclean's as the top primarily undergraduate university in Canada more times than any other university.
With experiential learning and career development opportunities available in every degree, you'll also graduate with hands-on learning and real-world experience.
Our graduates also boast extraordinarily high acceptance rates to top graduate programs and professional schools such as law and medicine.
Popular career paths for Sociology graduates include:
community development officer
social worker
community support worker
social policy analyst
population/demography analyst
market research analyst
human resources specialist
social research specialist
employment/career development counsellor
Testimonials
Image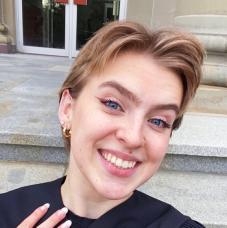 The Sociology program at Mount Allison is one of a kind. What makes this program so special are the professors who are always willing to listen, give an extra hand and go out of their way to ensure you succeed. I have never met such an inspirational and hard working group and I am beyond honoured to have been mentored (and supervised) by these faculty. Upon reflecting back at my time at Mount Allison, I owe my love of learning and sociology to these incredible people as well as my peers who continued to push me to become the person I am today.
---
Honours Sociology, minors in Community Engaged Learning and Psychology
Image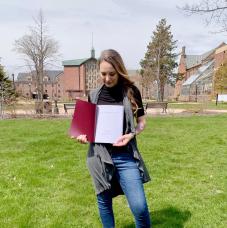 In my courses at Mount A, I have developed and refined essential skills to feel confident starting graduate school. In my final year, I enjoyed being a teaching assistant (TA), participating in experiential learning, and pursuing research opportunities. The small, caring community at Mount A (including my profs), helped me to navigate post-secondary education and I am grateful for my time at Mount A.
---
Honours Sociology, major in Canadian Studies
Extras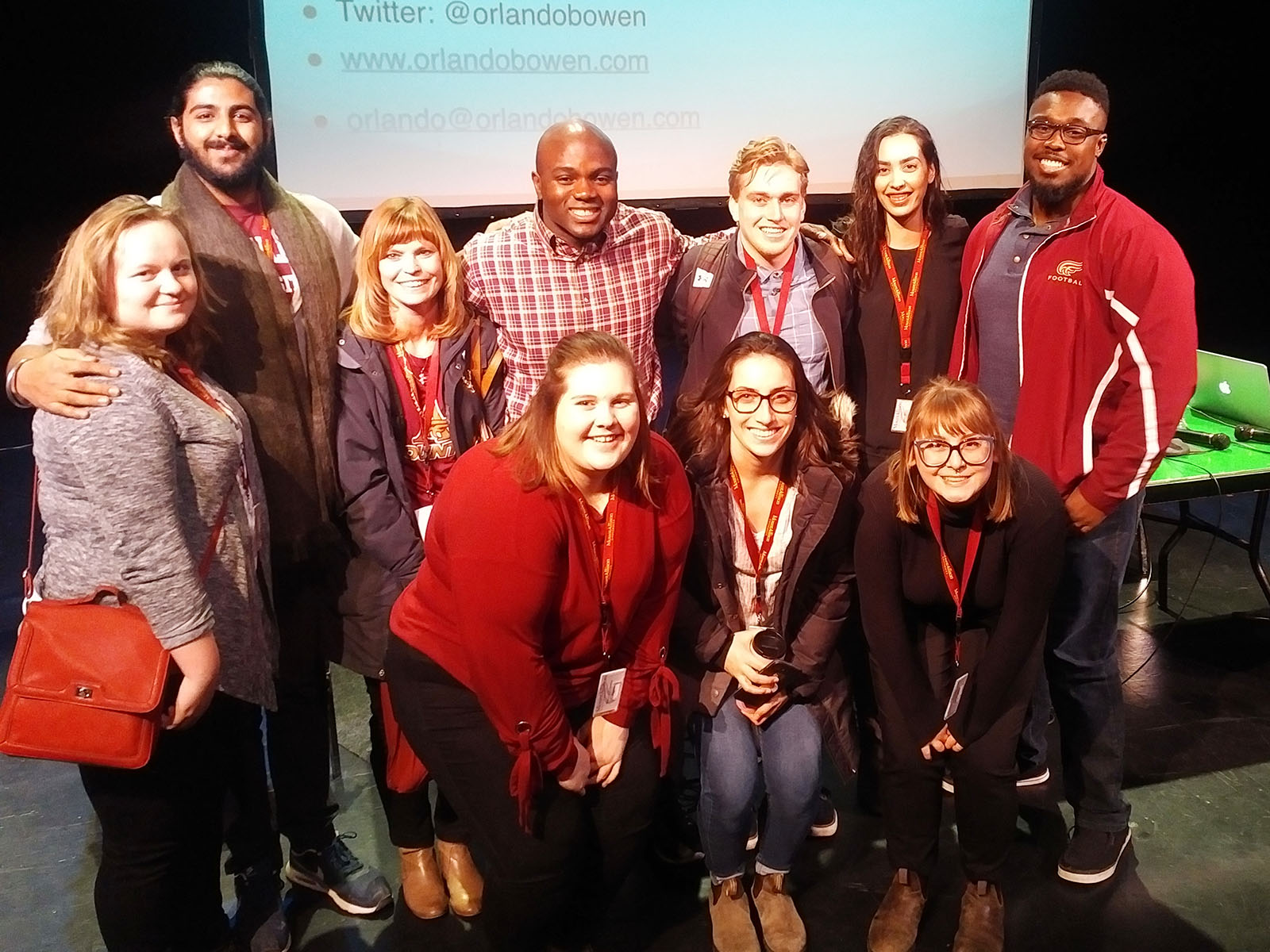 Experiential learning
Students in our Sociology program are regularly called upon to take what they have learned in class and apply it in real-world situations.
Examples include:
developing a business plan for a refugee clinic
participating in community events to promote service learning and community engagement
spending a day in a service learning workshop to learn how to combine community service with the concepts covered in class
Independent research is also supported and encouraged. Sociology students carry out their own research while doing their honours, or as student research assistants.
/current-students/department-sociology
Academic Awards
Mount A is #2 in student awards
---
Maclean's ranks Mount Allison second in student and faculty awards in its latest University Rankings. To date, 56 Mount Allison students have become Rhodes Scholars — one of the best per capita records in Canada.