Overview
Environmental Science provides a strong but diverse scientific foundation required to understand environmental issues from a multi-disciplinary perspective.
Environmental Science is an ideal discipline if you have both a strong interest in science and a concern for the environment. This interdisciplinary program is science intensive and provides you with the foundation necessary to understand environmental issues from many different perspectives.
Curriculum
At Mount Allison, Environmental Science students study issues like:
the mechanics of weather and climate
the biological consequences of climate change
the impacts of environmental degradation
the effects of climate on the distribution of animals and plants
the impact of environmental change on freshwater systems
In upper years, you will compliment your major with an in-depth concentration of courses to provide you with a scientific specialty when you graduate.
Concentrations include:
aquatic environments
environmental chemistry
environmental modelling
environmental monitoring and management
You also have the opportunity to investigate issues you are passionate about through independent research (honours).
Environmental Science is available as:
BSc major (69 credits)
BSc honours (78 credits)
A minor in any degree (24 credits)
Not sure about the difference between a major, a minor, an honours, and a certificate?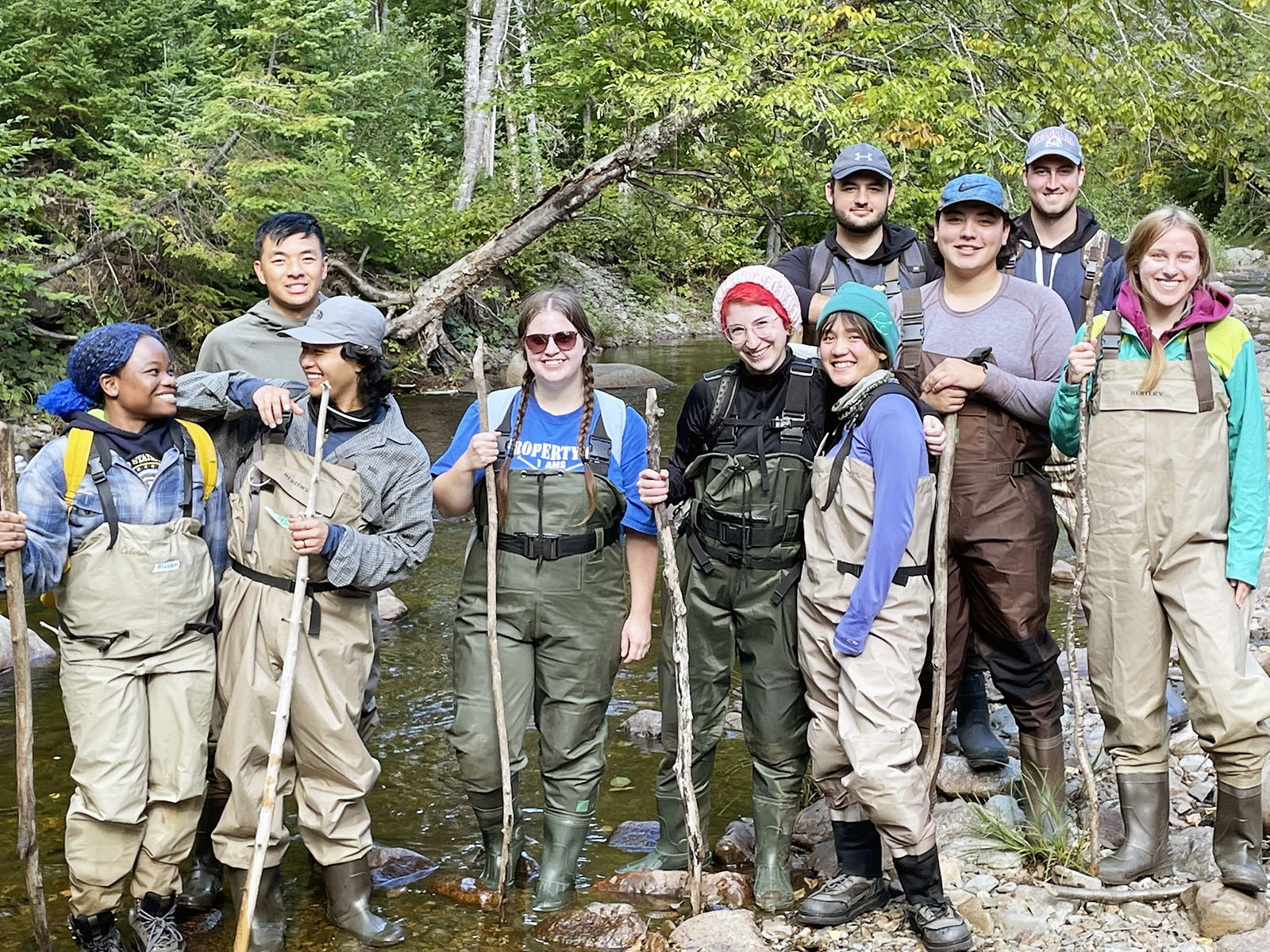 Related programs:
Featured courses
GENS 1401 — The Physical Environment

This course introduces the general principles of Physical Geography and the Environment, emphasizing the physical world at a variety of spatial and temporal scales. This course introduces the four fundamental spheres of Physical Geography: the hydrosphere, lithosphere, atmosphere and biosphere. It examines basic processes in the physical environment such as the seasons, layers of the atmosphere, the earth's energy budget and interactions with atmospheric processes. It also investigates weather and its interplay within the hydrological cycle, the fundamentals of climatology, the three basic rock types, tectonic activity and weathering of the earth's surface. (Format: Lecture 3 Hours, Laboratory 1.5 Hours)
GENS 2431 — Data Analysis
GENS 2441 — Geographic Information Systems

This course surveys several aspects of traditional cartography, examines one or more Geographic Information Systems, and explores the role of maps in conveying geographic information. (Format: Lecture/Laboratory 3 Hours)
GENS 2881 — Traditional Ecological Knowledge

This course investigates the ways in which Indigenous scientific knowledge and ways of knowing and Western scientific knowledge and ways of knowing complement one another. It discusses Indigenous research methodologies and considerations. Students also learn from Mi'kmaq and/or Wolastoqiyik Elder(s).
GENS 3431 — Fundy's Megatidal Biogeography Science

This course explores the physical evolution of the Bay of Fundy's landscape through geologic time. It examines the development of terrestrial, intertidal, and marine ecosystems, and considers the anthropogenic influences that have transformed this dynamic environment. It pays close attention to the interaction between the climate, geology, tides, rivers, forests, and biodiversity, through direct observation and measurement in the field, the use of media such as video and photography, and in-class lectures. (Format: Field Course)
GENS 4401 — Biomonitoring Methods

This course focuses on the application of modern survey and paleoenvironmental methods in the assessment of environmental change and investigates bioindicator responses across time or space. The course also introduces aspects of design, analysis, and interpretation relevant to environmental science and biomonitoring programs. Topics of investigation may include the effects of climate change or shifts in water quality, and bioindicator distributions across ecological gradients.
Find a full list of environmental science courses in our Academic Calendar — Geography and Environment.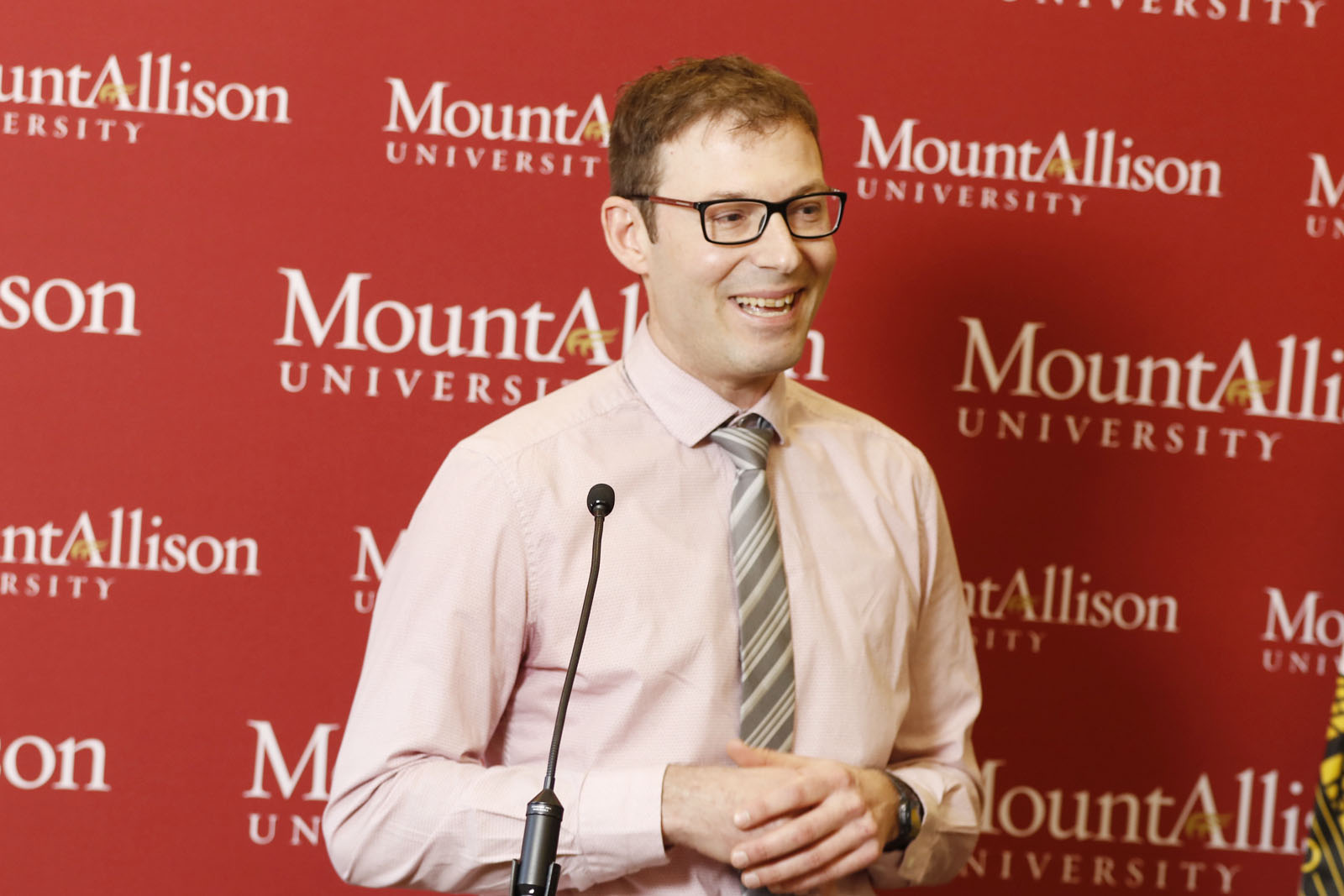 Careers
Whether you're entering the job market or continuing your education, your Mount Allison degree will stand out.
Mount Allison has been recognized by Maclean's as the top primarily undergraduate university in Canada more times than any other university.
With experiential learning and career development opportunities available in every degree, you'll also graduate with hands-on learning and real-world experience.
Our graduates also boast extraordinarily high acceptance rates to top graduate programs and professional schools such as law and medicine.
Popular career paths for Environmental Science graduates include:
ecologist
environmental consultant
public policy analyst
environmental auditor/risk assessor
water treatment plant operator
air quality specialist
soil scientist
wildlife conservationist
environmental activist
pollution/contamination removal specialist
water resource specialist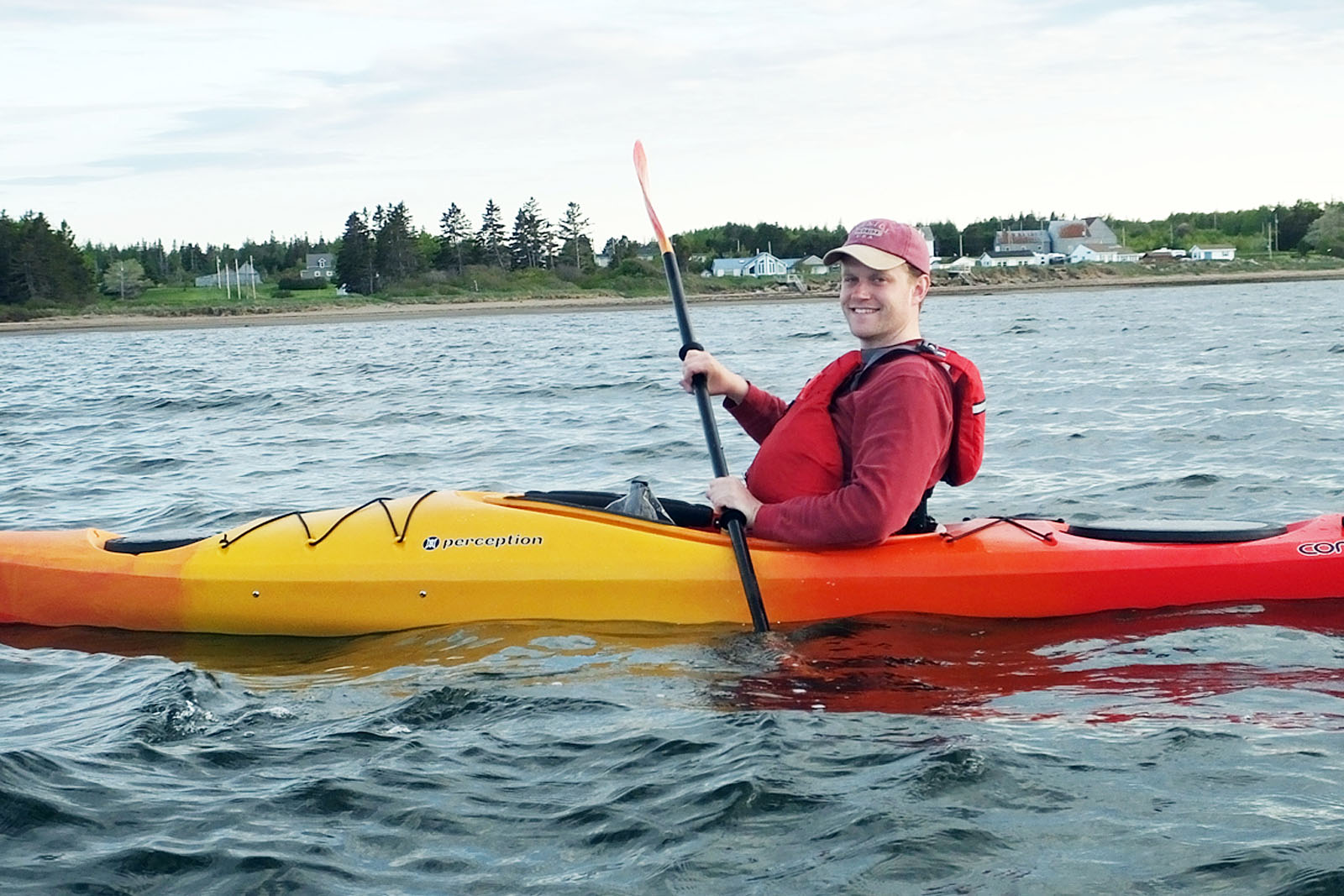 Testimonials
Image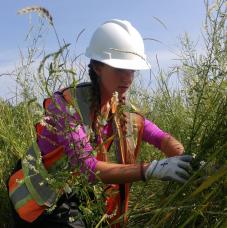 Participating in relevant, hands-on research and ultimately making a tangible contribution in my field were highlights of my undergraduate experience. However, the support I received from faculty and others at Mount Allison had the most profound impact on my life. When I look back, it is their encouragement, guidance, and friendship that I will remember most.
---
Environmental Science, minors in Biology, Fine Arts, and Geography
Image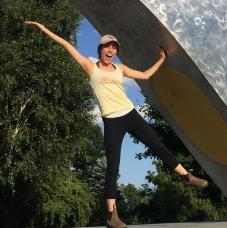 The Environmental Science program at Mount Allison helped me focus on my interests while preparing me for future research in the field. One of my favourite aspects of the program is the many opportunities to get outside and conduct hands-on research, not only on campus, but throughout New Brunswick. Both the students and the faculty are rooting for each other, which creates a level of support that is fundamental part of the Mount Allison community.
---
Environmental Science, minors in Biology and Geography
Extras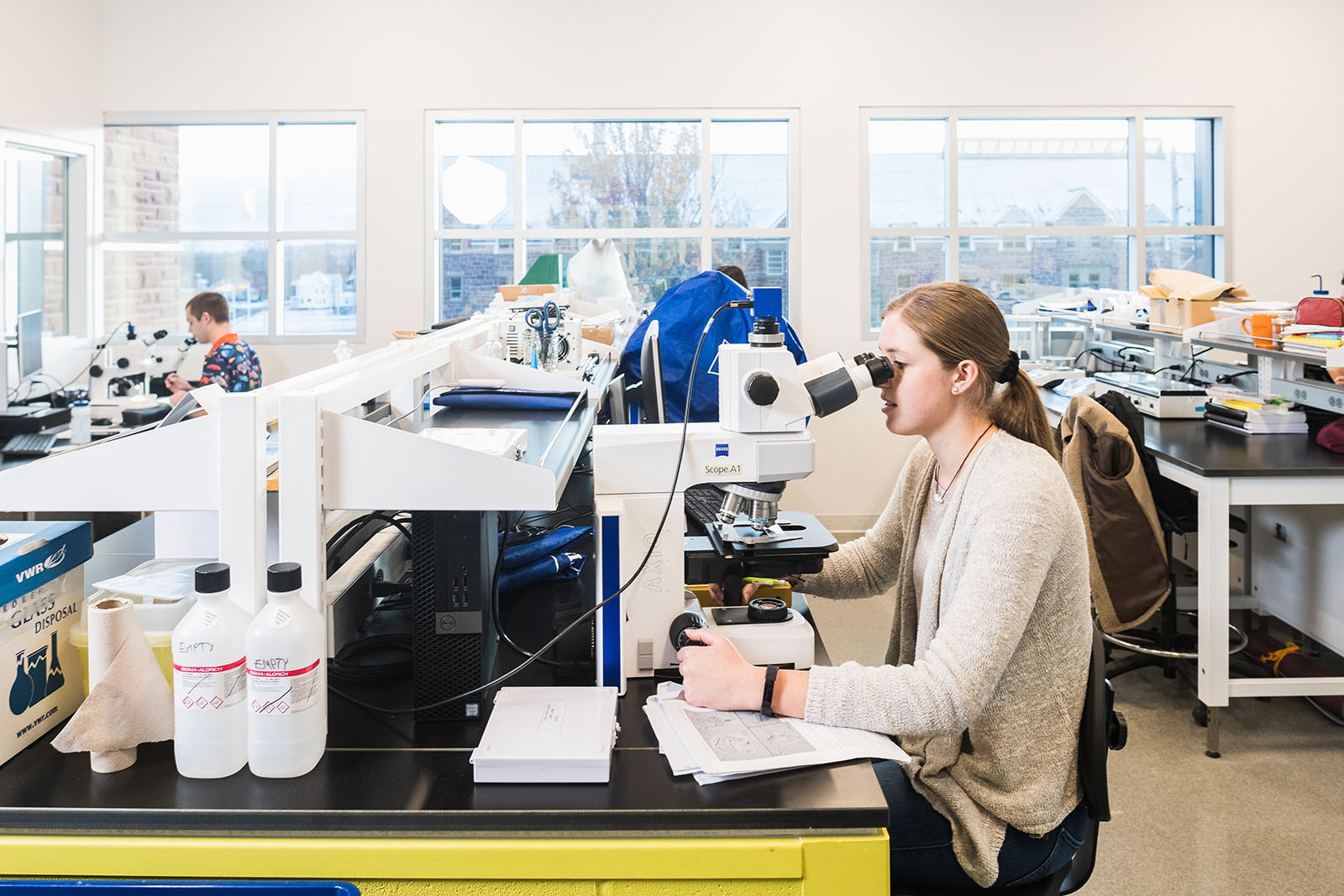 Teaching Labs
Mount Allison's general environmental science lab space is equipped with basic environmental science tools and set-up as an ideal teaching space.
Our geographic information systems (GIS) computing lab provides a teaching lab and research space for faculty and students. It supports a range of GIS software used by researchers and industry.
ECAB Lab
The ECAB (Environmental Change & Aquatic Biomonitoring) Lab research integrates a wide-range of methods from ecology, biomonitoring, and paleolimnology to understand the effects of human activities and natural processes on freshwaters.
There are opportunities for both undergraduate and graduate students to get involved in field and lab-based research as part of the ECAB Lab.
/current-students/department-geography-and-environment
Academic Awards
Mount A is #2 in student awards
---
Maclean's ranks Mount Allison second in student and faculty awards in its latest University Rankings. To date, 56 Mount Allison students have become Rhodes Scholars — one of the best per capita records in Canada.