Overview
Commerce provides a solid foundation in the key disciplines of business, including accounting, finance, marketing, and management.
Commerce is highly flexible, reflecting the diverse business society that students will enter after graduation.
Built on a strong liberal arts foundation, the program provides you with the knowledge and skills necessary to view the business world from different perspectives.
Curriculum
At Mount Allison, Commerce provides you with an experiential and personal approach to business studies.
You'll benefit from small class sizes, one-on-one time with your professors, frequent interaction with fellow students, opportunities to gain real-world experience, and Mount Allison's strong links to the business world.
You'll study a variety of business areas, such as:
accounting
finance
marketing
management
The program is designed to give all students, regardless of your areas of concentration, a strong undergraduate foundation in the key disciplines of management education.
Students will be challenged both inside and outside the classroom to develop the problem-solving and decision-making skills that are essential to successful business enterprises.
Course work may include:
developing an entrepreneurial business plan, obtaining funding, and beginning operations of a functioning business
linking by e-mail to a university in another country to compare marketing strategies and experience cross-cultural business practices
developing marketing plans for real businesses
analyzing business cases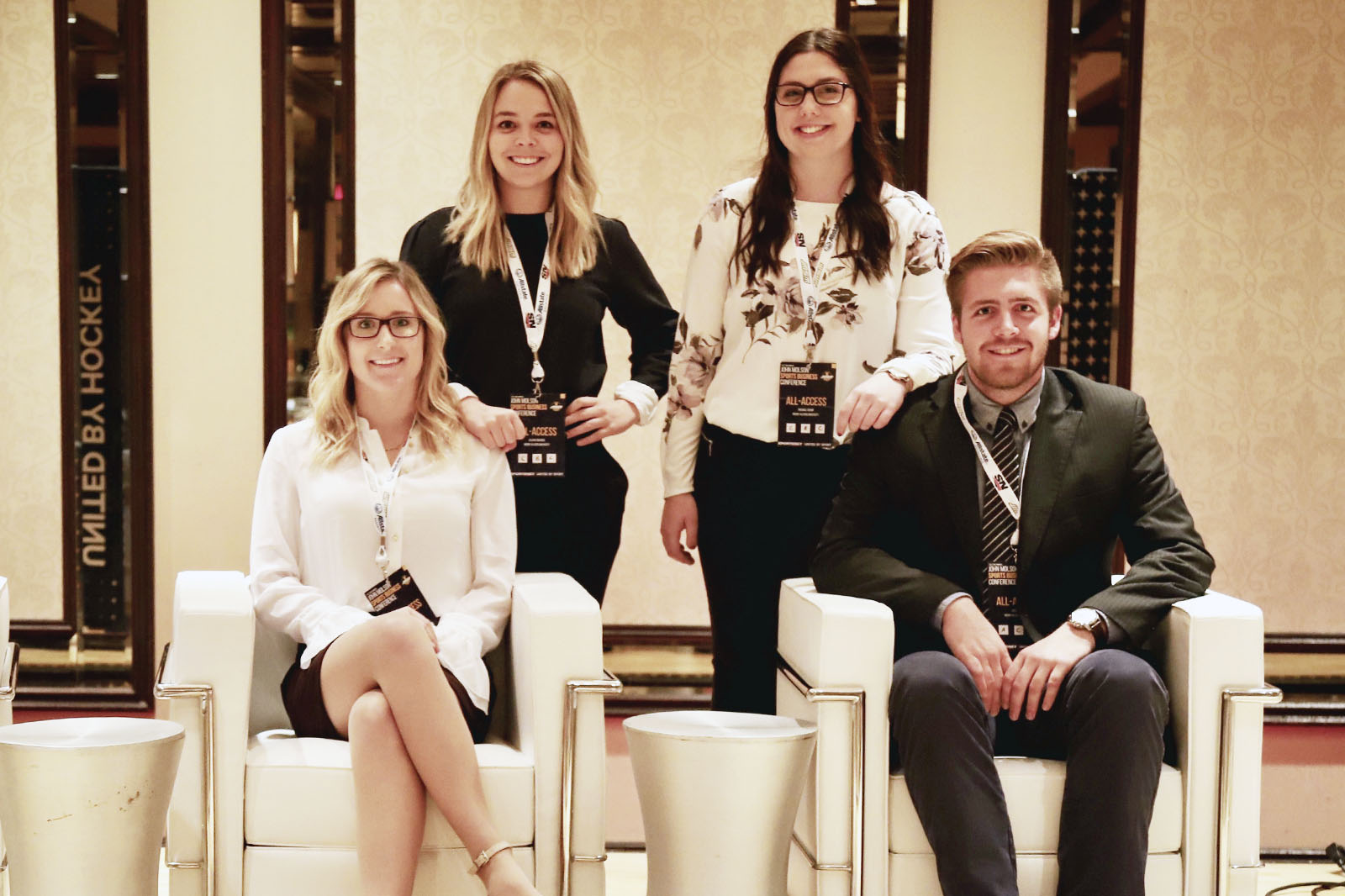 ---
Degree options
At Mount Allison, there are different degree options in Commerce depending on your interests and career goals.
Bachelor of Commerce (BComm)

The Bachelor of Commerce degree combines:

Commerce degree core requirements (42 credits)
Commerce electives (27 credits)

You'll also be required to minor in a discipline outside of Commerce in order to help expand your perspective on the world. You can choose any program offered as a minor.

BComm options:

BComm
BComm honours
BComm honours in Economics
Bachelor of Commerce (BComm) — Aviation

Our BComm — Aviation in conjunction with MFC Training is designed for students who wish to combine aviation training with business studies.

In addition to a bachelor's degree, Aviation students graduate with:

a Commercial Pilot Licence (CPL)
a multi-engine class rating
a Group 1 instrument rating

For more details, see Aviation.
Bachelor of Arts (BA) in Commerce

A Bachelor of Arts in Commerce also includes courses from the core Commerce requirements.

As a BA student, you'll have more flexibility to combine your Commerce major (60 credits) with complementary courses from other disciplines.
Minor in Commerce

A Commerce minor (24 credits) can be combined with any degree program.
Not sure about the difference between a major, a minor, an honours, and a certificate?
 What's the difference between a BComm and a BA in Commerce?

 
Featured courses
COMM 1011 — Applications in Business Studies

This course introduces core elements and functions of businesses and organizations (herein, organizations) in contemporary society. It considers internal and external influences, pressures and demands on organizations to understand and critically reflect on the contexts in which they operate. It introduces different business and organizational structures, functions, and considers issues of competition and collaboration within and between businesses and stakeholder groups (including governments, sectors/industries, unions and the workforce).
COMM 2101 — Introductory Financial Accounting I

This course introduces the accounting model and analysis of Financial Statements and the important concepts associated with them.
COMM 22021 — Fundamentals of Marketing

This course stresses the meaning of products and services to the consumer recognizing that a consumer orientation is essential for effective decision making. Students have the opportunity to develop fundamental skills in analysis, report writing, and presentations.
COMM 2301 — Organizational Behaviour I

This course focuses on the micro aspects of organizational behaviour. It emphasizes human needs, motivation, perception, individual differences, personality, job design, work attitudes, performance appraisal, and stress management. The objective is to ensure that potential managers interact more effectively with subordinates, peers, and superiors in the organizational setting.
COMM 3361 — Entrepreneurship and New Venture Creation

This course examines the process of business venture creation and start-up and of the role of the entrepreneur in this process. Topics include business opportunity assessment, the structure and function of the business plan, new venture financing, and the legal and regulatory aspects of start-up.
COMM 4521 — Corporate Finance

Financial concepts and techniques applied to problems such as working capital management, financial planning, capital budgeting, capital structure, cost of capital, and mergers and acquisitions.
COMM 4301 — Arts and Culture Management

This course examines unique factors that affect management decisions in the arts and culture sector, such as governance, organizational structure, community engagement, public pressure for accountability, fundraising needs and the desire of nations to develop the sector. It takes an interdisciplinary, applied approach to resolving management issues in a broad range of arts and culture organizations including art galleries, museums and performing arts programs.
COMM 4251 — Sports Marketing

This course examines the sports marketing industry in relation to amateur sports, professional leagues, media, endorsements by athletes, corporate sponsorship, and the revenue streams associated with sport. It considers how effective marketing strategies can be created for sporting properties, and also how sport is used as a vehicle to market non-sport products. There is an emphasis on understanding and applying the conceptual and theoretical bases of sport marketing to actual sports organizations and their business strategies.
COMM 4381 — Business of Aviation

This course explores a range of issues in the aviation industry in which decision making has to balance strategic and tactical thinking against moral and ethical implications under constraints of time.
Find a full list of Commerce courses in our Academic Calendar — Commerce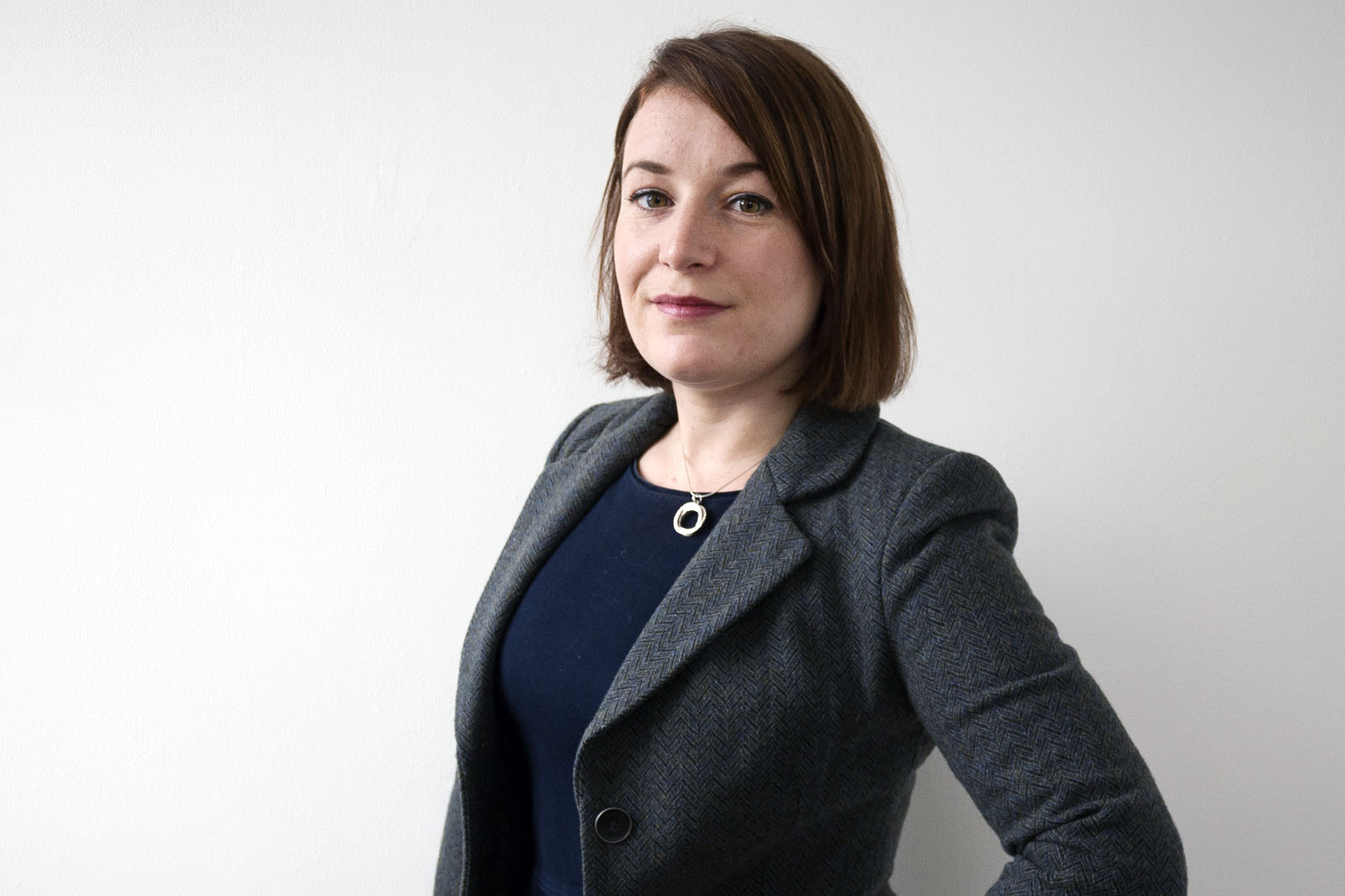 Careers
Whether you're entering the job market or continuing your education, your Mount Allison degree will stand out.
Mount Allison has been recognized by Maclean's as the top primarily undergraduate university in Canada more times than any other university.
With experiential learning and career development opportunities available in every degree, you'll also graduate with hands-on learning and real-world experience.
Our graduates also boast extraordinarily high acceptance rates to top graduate programs and professional schools such as law and medicine.
Popular career paths for Commerce graduates include:
bank manager
business/budget analyst
entrepreneur
supply chain analyst
advertising/brand manager
marketing research analyst
business development officer
human resources generalist/specialist
compensation analyst
project manager
investment analyst/banker
investment advisor/financial planner
securities analyst/trader
financial accountant
industrial/management accountant
international business developer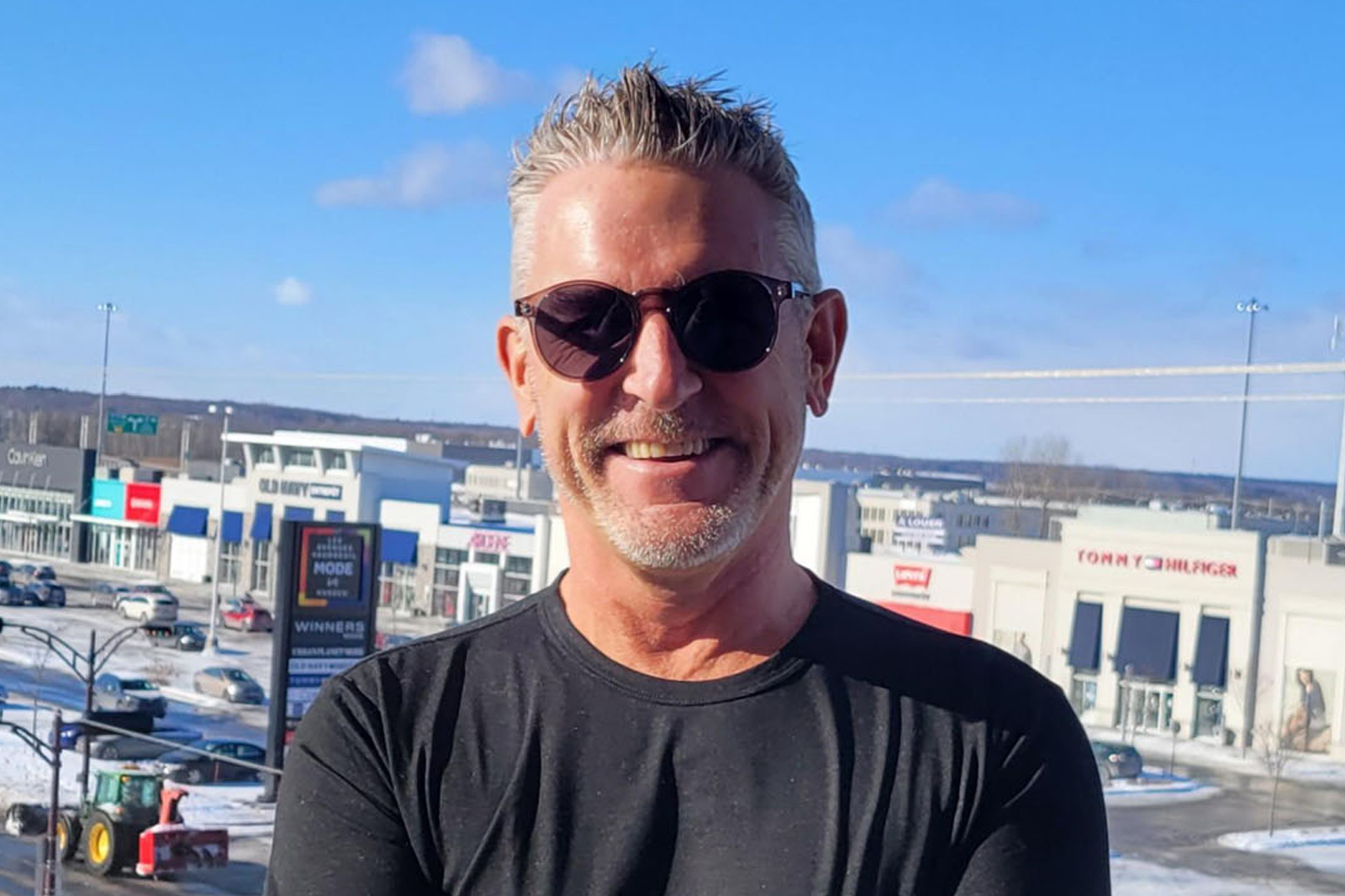 Testimonials
Image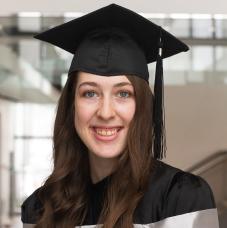 I loved the tight-knit community at Mount Allison that made my degree stand out. There are so many opportunities to work one-on-one with professors and gain experience that would not be possible in a larger school. The Commerce program was great for building a professional relationship with my professors because of its size and the community feeling between Commerce students.
---
Commerce, focus in accounting, minor in French Studies
Image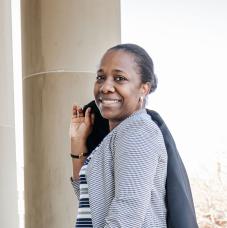 What I liked about the Bachelor of Commerce degree is it prepared me for the corporate world and provided me with strategic management skills. I also had a chance to pivot real entrepreneurship ideas through experiential learning. The Commerce program enhances students' expertise as we gain sufficient business and financial knowledge that we can adapt to a job in the corporate world, public and government, or as an entrepreneur.
---
Commerce, minors in Economics, and International Economics and Business
Extras
Ron Joyce Centre for Business Studies
The Ron Joyce Centre for Business Studies strives to be recognized as Canada's premier destination for undergraduate business education.
The Centre focuses on developing partnerships with businesses to provide Commerce students with hands-on learning opportunities, including:  
paid internships
alumni career mentorships
field trips
case and business plan competitions
international exchanges
student clubs and conferences
projects with businesses and community organizations
entrepreneurship opportunities
service learning opportunities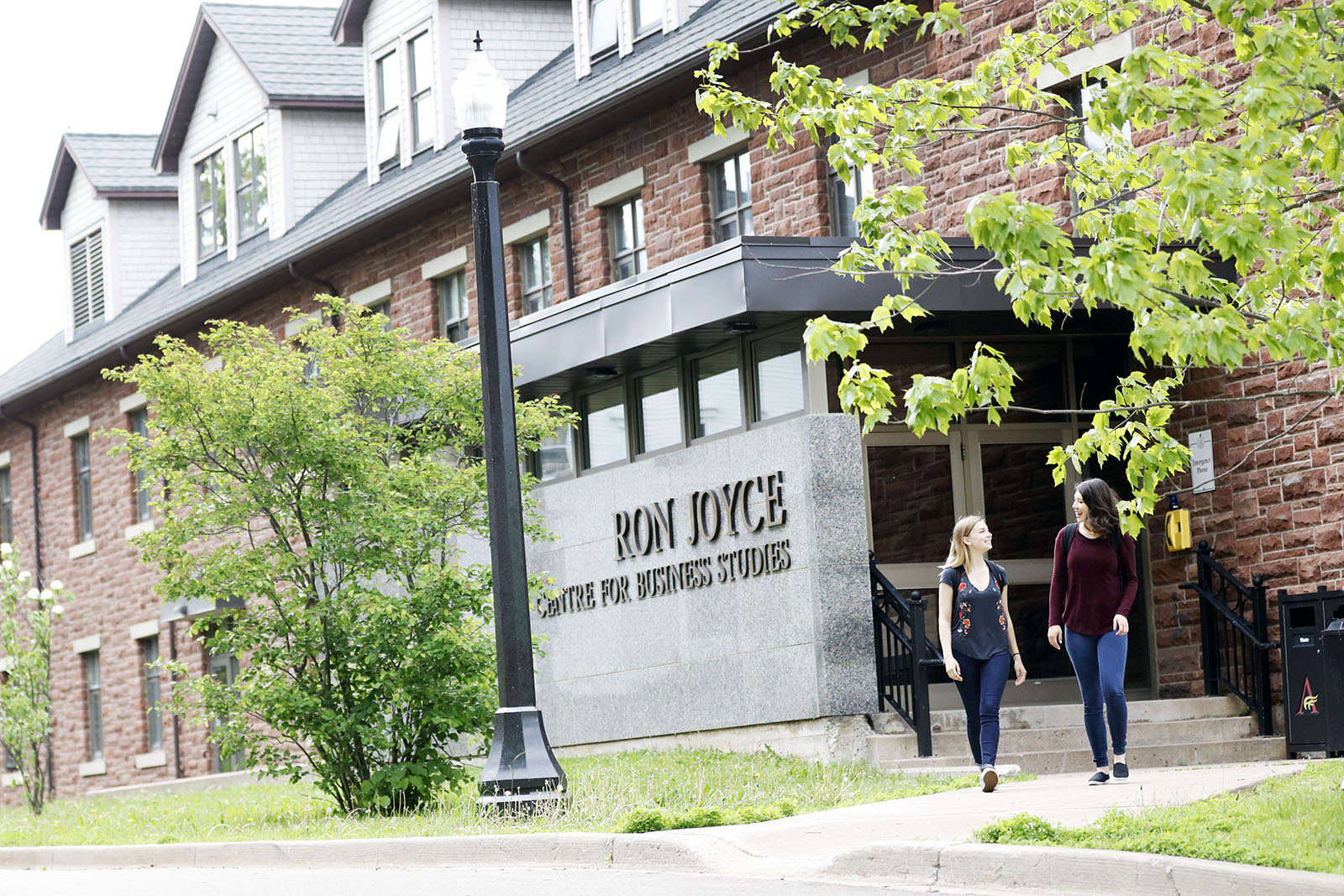 /current-students/ron-joyce-centre-business-studies
Bachelor of Commerce
Bachelor of Arts
Academic Awards
Mount A is #2 in student awards
---
Maclean's ranks Mount Allison second in student and faculty awards in its latest University Rankings. To date, 56 Mount Allison students have become Rhodes Scholars — one of the best per capita records in Canada.