Overview
Environmental Studies focuses on the human dimensions of environmental change and problem-solving through environmental management, planning, and policy.
Environmental Studies helps you develop an understanding of the complex environmental challenges facing the world.
Curriculum
At Mount Allison, the aim of the Environmental Studies program is to equip you with the kind of integrative and analytical thinking that will help you effectively contribute to environmental leadership and decision-making.
Courses cover such topics as:
environmental policy
natural resources management
environmental ethics
In upper years, Environmental Studies students choose complimentary courses from the following four optional streams:
environmental social justice
environmental policy and economics
environmental history and philosophy
ecology and environment
You will also have the opportunity to carry out your own research as summer projects or as part of directed studies courses.
Environmental Studies is available as:
BA major (66 credits)
BA honours (78 credits)
Minor in any degree (24 credits)
Not sure about the difference between a major, a minor, an honours, and a certificate?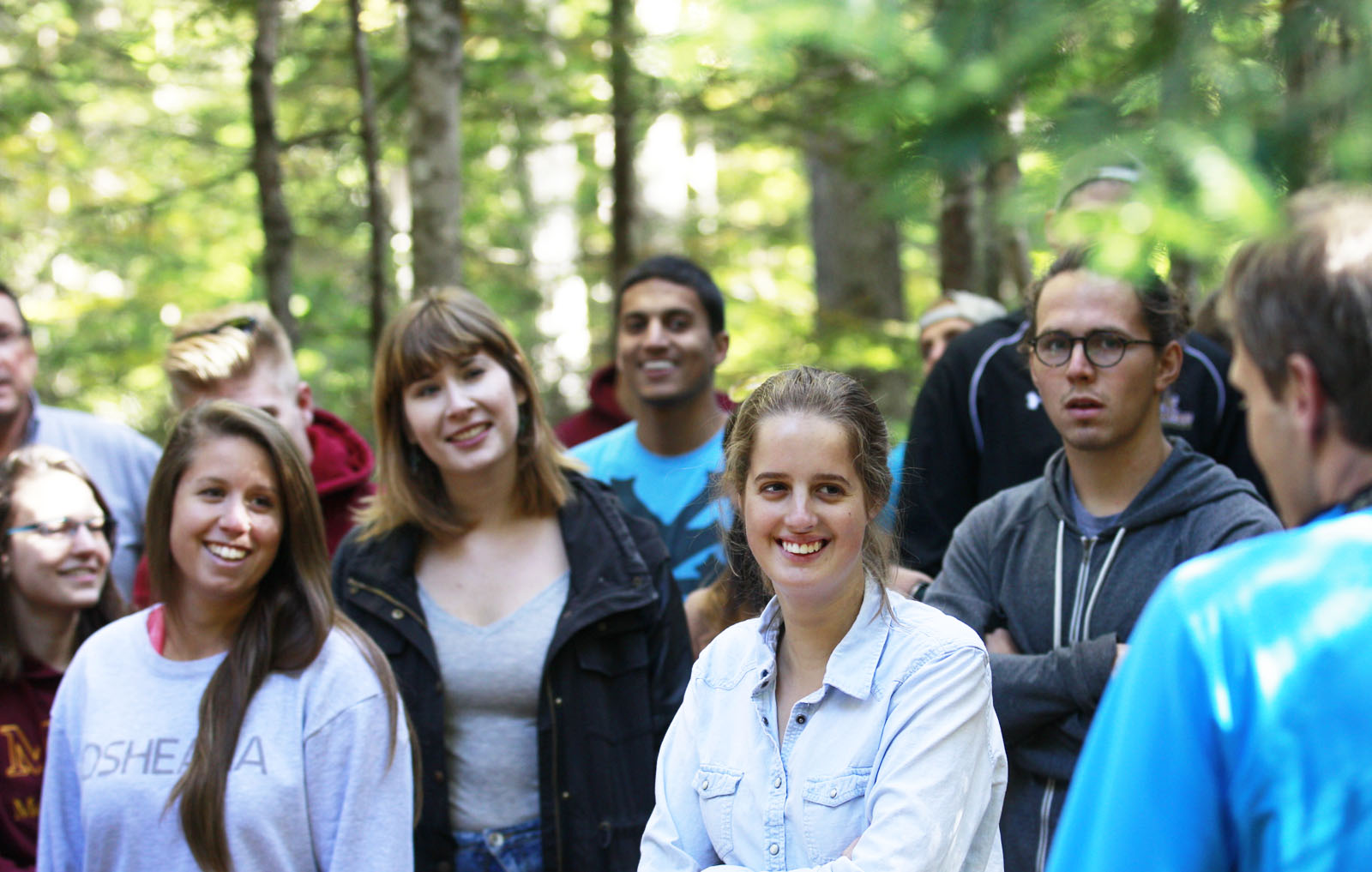 Related programs:
Featured courses
GENV 1201 — The Human Environment

This course introduces the study of the human population and the spatial dimensions of environmental change. It examines how people interact with the environment and the core forces which shape these interactions, including population, culture, technology, and geography.
GENV 2001 — Contemporary Environmental Studies

This course reviews how different disciplines are brought to bear on the study of environmental issues. Some of the topics considered in this survey include the role of environmental philosophy and activism, interactions between science and environmental politics, environmental or ecological economics, and sustainable development.
GENS 2881 — Traditional Ecological Knowledge

This course investigates the ways in which Indigenous scientific knowledge and ways of knowing and Western scientific knowledge and ways of knowing complement one another. It discusses Indigenous research methodologies and considerations. Students also learn from Mi'kmaq and/or Wolastoqiyik Elder(s).
RELG 3981 — Religious Ethics and the Environment

This course investigates the role that various religions play in human interaction with the environment and explores how religions are responding or not responding to environmental problems. It examines various religious perspectives on nature and examines critically scholarship which applies religious perspectives to issues in environmental ethics. It also considers the religious basis of contemporary environmental thinkers and movements and examines the worldview assumptions and values that underlie so-called secular approaches to environmental issues.
ECON 3801 — Environmental Economics

This course presents the application of economic analysis in the study of environmental problems. It examines when and why markets often fail to allocate sufficient resources to environmental conservation, and critically assess different policy instruments available to correct for the fundamental "market failure". Using the analytical methods, it examines the following types of policies: measures to control air and water pollution, the disposal of hazardous wastes, the protection of endangered species, and the control of cross border pollution, including the Canadian "Green Plan".
GENV 3511 — Rural and Small Town Canada

This course examines land use patterns as well as the environmental, social, economic and political structures of Canadian rural areas and small towns. It uses an integrated approach to resolving rural and small town development issues.
GENV 4111 — International Environmental Affairs

This course explores international environmental problems and their solutions. It examines climate change, biodiversity, conservation, international marine pollution, and the relationship between trade and environment, among other topics, giving particular consideration to the roles of science, civil society, and international governance.
Find a full list of environmental studies courses in our Academic Calendar — Geography and Environment.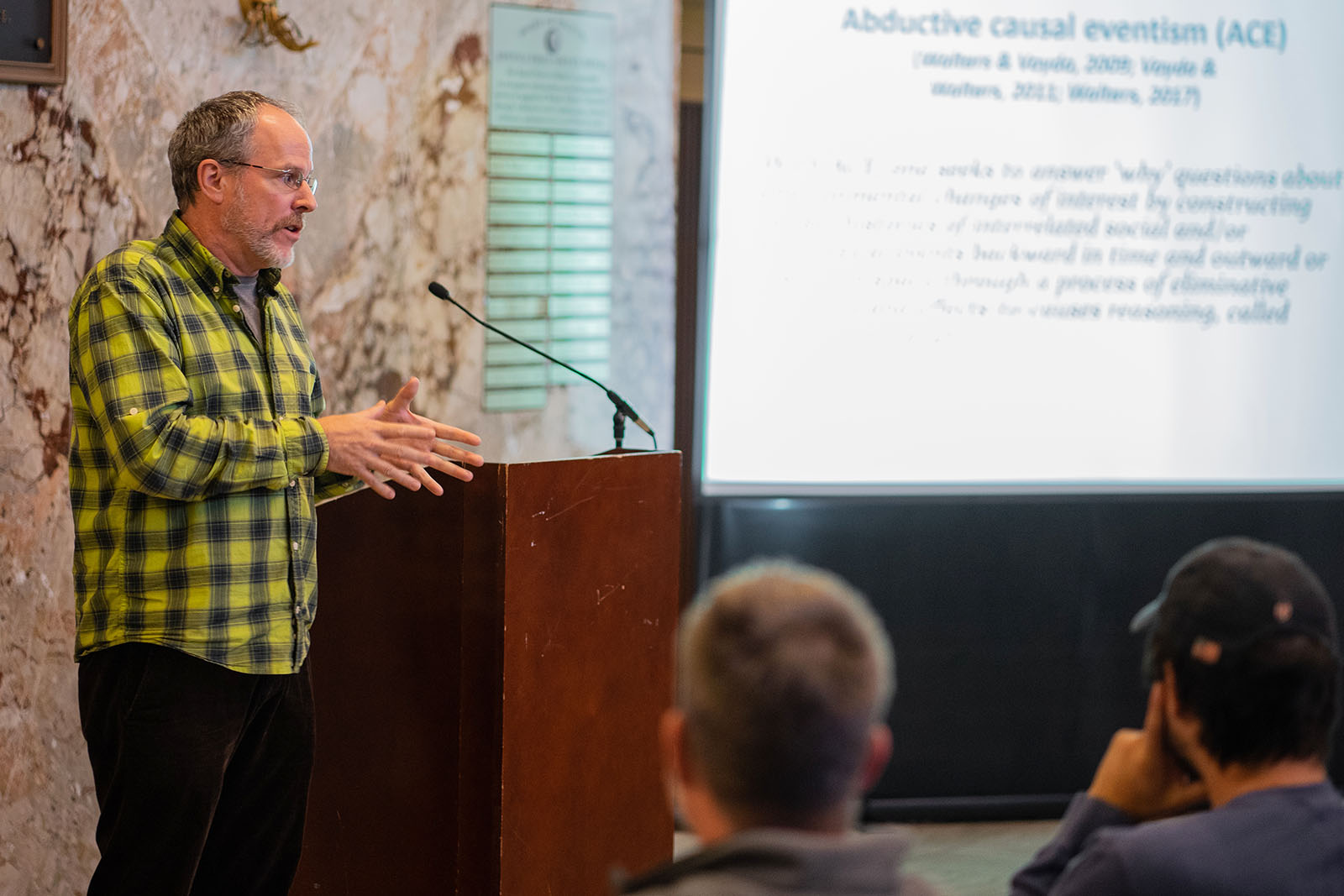 Careers
Whether you're entering the job market or continuing your education, your Mount Allison degree will stand out.
Mount Allison has been recognized by Maclean's as the top primarily undergraduate university in Canada more times than any other university.
With experiential learning and career development opportunities available in every degree, you'll also graduate with hands-on learning and real-world experience.
Our graduates also boast extraordinarily high acceptance rates to top graduate programs and professional schools such as law and medicine.
Popular career paths for Environmental Studies graduates include:
urban planner
environmental journalist
outdoor recreation manager
ecotourism developer/planner
conservation education co-ordinator
recycling/waste management specialist
wetlands conservation manager
environmental activist/educator
community developer
environmental lawyer
environmental policy analyst
Testimonials
Image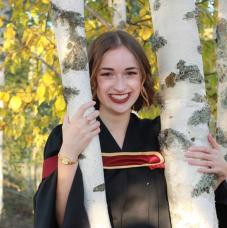 The Geography and Environment department has provided me with so many opportunities throughout my time at Mount Allison. The small classes and collaborative learning styles really allow students to have a more personalized learning experience. I was able to build a working relationship with many of my professors which led to a summer internship and valuable job experience. Classes cover a wide variety of topics with lots of opportunities to learn about current events and explore the Sackville area under a geographical lens.
---
Environmental Studies, minors in French and Geography
Extras
Experiential learning
Students in Mount Allison's Geography and Environment department have the opportunity to carry out their own research as summer projects or as part of directed studies courses.
Environmental Studies students have chosen research in diverse topics, including:
outdoor environmental education implementation
resource development and climate change — and the impact of both on Aboriginal communities
freshwater conservation and preservation
the human dimensions of aquaculture management
consumers' perceptions of packaging of environmental-friendly products
Environmental activism
Environmental studies students are encouraged to engage in environmental issues outside the classroom, the University having a long-standing reputation for student and campus environmental activism. Students have played a leading role in numerous campus 'greening' initiatives.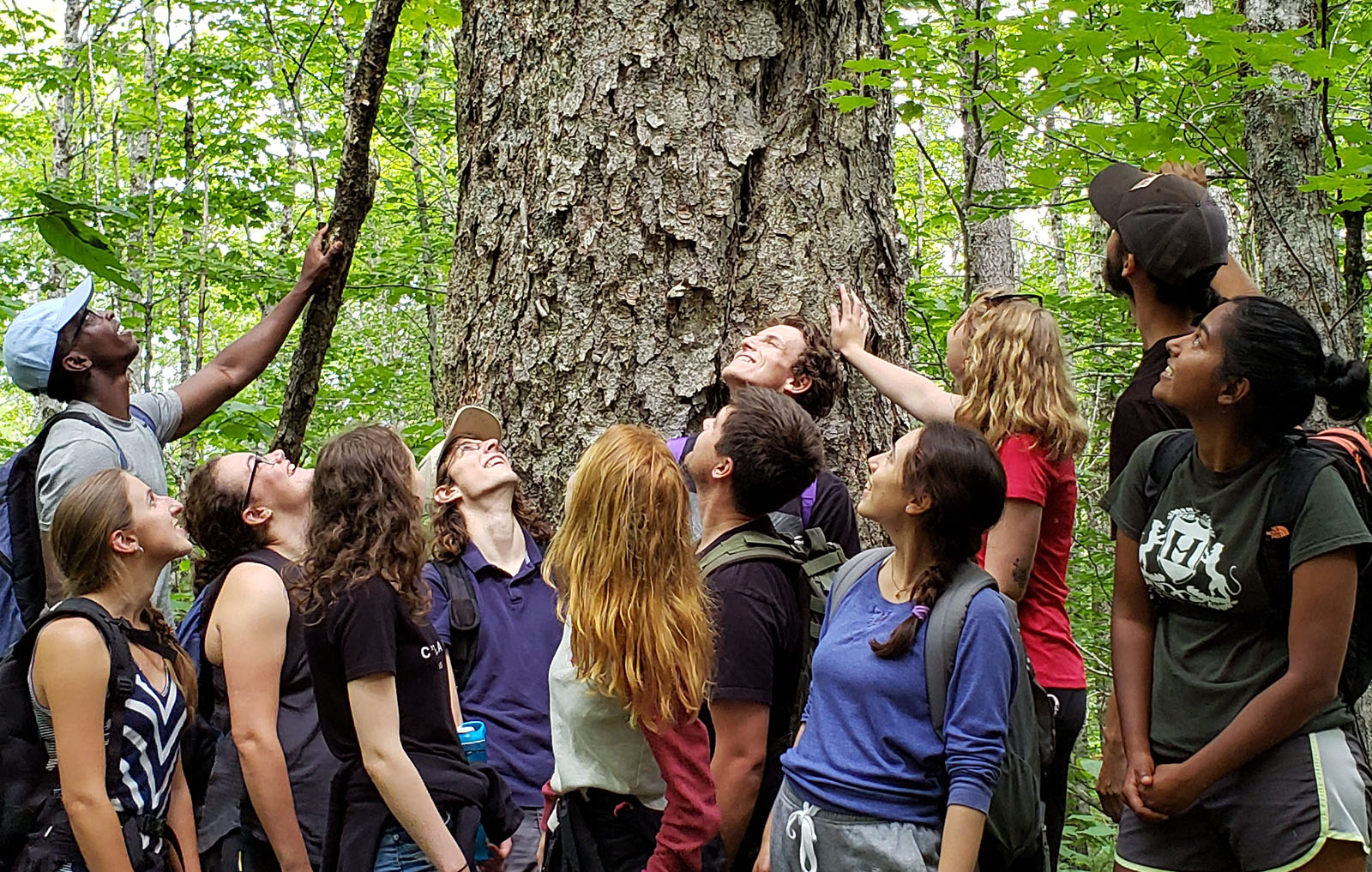 /current-students/department-geography-and-environment
Academic Awards
Mount A is #2 in student awards
---
Maclean's ranks Mount Allison second in student and faculty awards in its latest University Rankings. To date, 56 Mount Allison students have become Rhodes Scholars — one of the best per capita records in Canada.