Overview
Biochemistry is an interdisciplinary science, linking chemistry and biology to increase our understanding of the fundamental chemical processes that facilitate life.
Biochemistry is the study of the chemical structures and processes of living organisms. It is an inherently mechanism-focused discipline.
Accredited by the Canadian Society for Chemistry.
Curriculum
At Mount Allison, Biochemistry students begin their studies by examining the world around them at the molecular level.
As part of the Department of Chemistry and Biochemistry, the program is designed to provide students with a solid science foundation in the first two years, with paths for specialization in third and fourth years.
Intro courses include:
introductory biochemistry
introductory chemistry
cell biology
organic or analytical chemistry
enzymology and metabolism
Third year is a pivotal year in the program as you will take core lab courses that lay the foundation for research in biochemistry, including lab only courses like Molecular Analyses and Experiential Biochemistry.
Upper year courses concentrate on sub-disciplines of biochemistry, with topics like:
nucleic acids
molecular structure of the immune system
animal, bacterial, and plant viruses
protein structures and function
biochemical ecology
lipids and membranes
signal transduction
animal physiology
Biochemistry is an interdisciplinary program, which means you may also take courses in biology, chemistry, physics, environmental science, and mathematics.
Biochemistry is available as:
BSc major (75 credits)
BSc honours (84 credits)
Minor in any degree (24 credits)
Not sure about the difference between a major, a minor, an honours, and a certificate?
Featured courses
BIOC 1001 — Introductory Biochemistry

This course introduces current topics and advances in Biochemistry and engages students in the scope and activities of the discipline. It examines the central role of water in biological systems, leading to an introduction of acid-base equilibria, the properties of biological membranes, and the bioenergetics of solutes moving across membranes. It introduces the principles of carbon bonding and electronegativity, leading to coverage of the bioorganic functional groups, whose characteristic properties and reactions combine to create the highly complex biological macromolecule classes of carbohydrates, proteins,nucleic acids, and lipids. (Format: Lecture 3 Hours, Tutorial 1.5 Hours)
BIOC 2001 — Enzymology and Metabolism

This course examines the properties of enzymes including kinetics and regulation. It introduces carbohydrate and fat metabolism, respiratory and photosynthetic electron transport, and nitrogen assimilation and dissimilation, concentrating on key stoichiometries, structures, redox biochemistry, and bioenergetics. (Format: Lecture 3 Hours, Laboratory 3 Hours)
BIOC 3001 — Experiential Biochemistry

This course teaches students to plan and conduct a range of current biochemical analyses including spectroscopy, gas analyses, and chromatographic separations and imaging, with particular emphasis on the new opportunities opened through high-throughput computerized data capture applied to both established and new instrumental analyses. In parallel it guides students through the processes of plotting, interpreting, and presenting the meaning of their results. (Format: Integrated Lecture and Laboratory, 6 Hours)
BIOC 3051 — Molecular Immunology

This course explains the core molecular structures of the immune system: antibodies and their interactions with antigens. It places these molecular interactions in the context of the cells and tissues of the immune system and the signaling cascades that regulate immune responses. The course concludes with topics in immunology and applications of immunochemistry. (Format: Lecture 3 Hours)
BIOC 4201 — Environmental Physiology and Biochemistry of Animals

This course in animal physiology examines the physiological and biochemical strategies animals use to survive in diverse, often stressful environments. Using primary literature from scientific journals, this course focuses on animal responses to environmental conditions such as hypoxia and anoxia, high and low temperatures, overwintering, altitude, environmental pollutants, osmotic stress, and UV radiation. (Format: Seminar 3 hours)
Find a full list of biochemistry courses in our Academic Calendar — Biochemistry.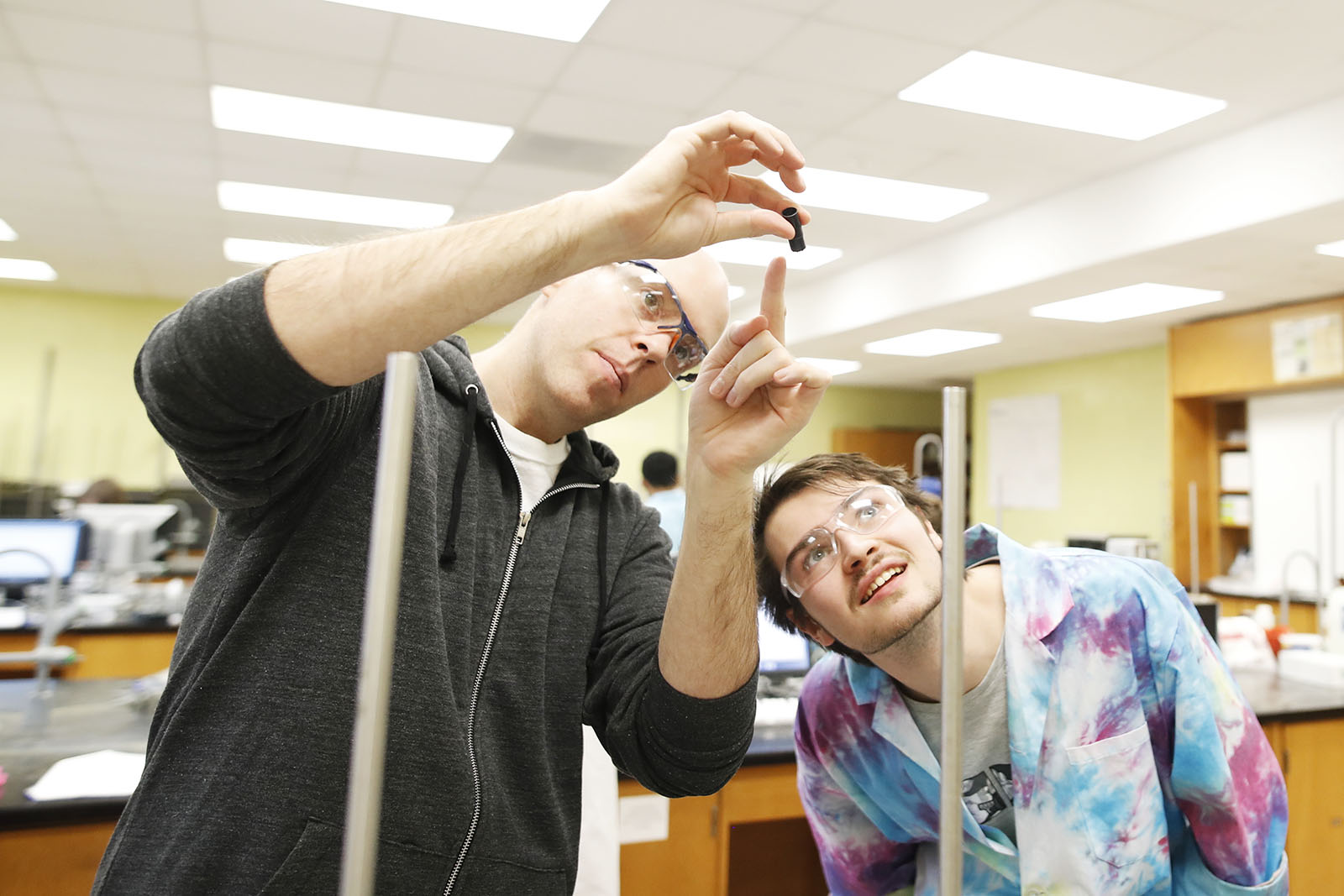 Careers
Whether you're entering the job market or continuing your education, your Mount Allison degree will stand out.
Mount Allison has been recognized by Maclean's as the top primarily undergraduate university in Canada more times than any other university.
With experiential learning and career development opportunities available in every degree, you'll also graduate with hands-on learning and on-the-job experience.
Our graduates also boast extraordinarily high acceptance rates to top graduate programs and professional schools such as law and medicine.
Popular career paths for biochemistry graduates include:
genetics researcher
pharmacologist/pharmacist
agricultural biochemist
atmospheric/environmental biochemist
public health nutritionist/dietitian
food/nutritional biochemist
forensic scientist
biological oceanographer
medical doctor
dentist
public/global health administration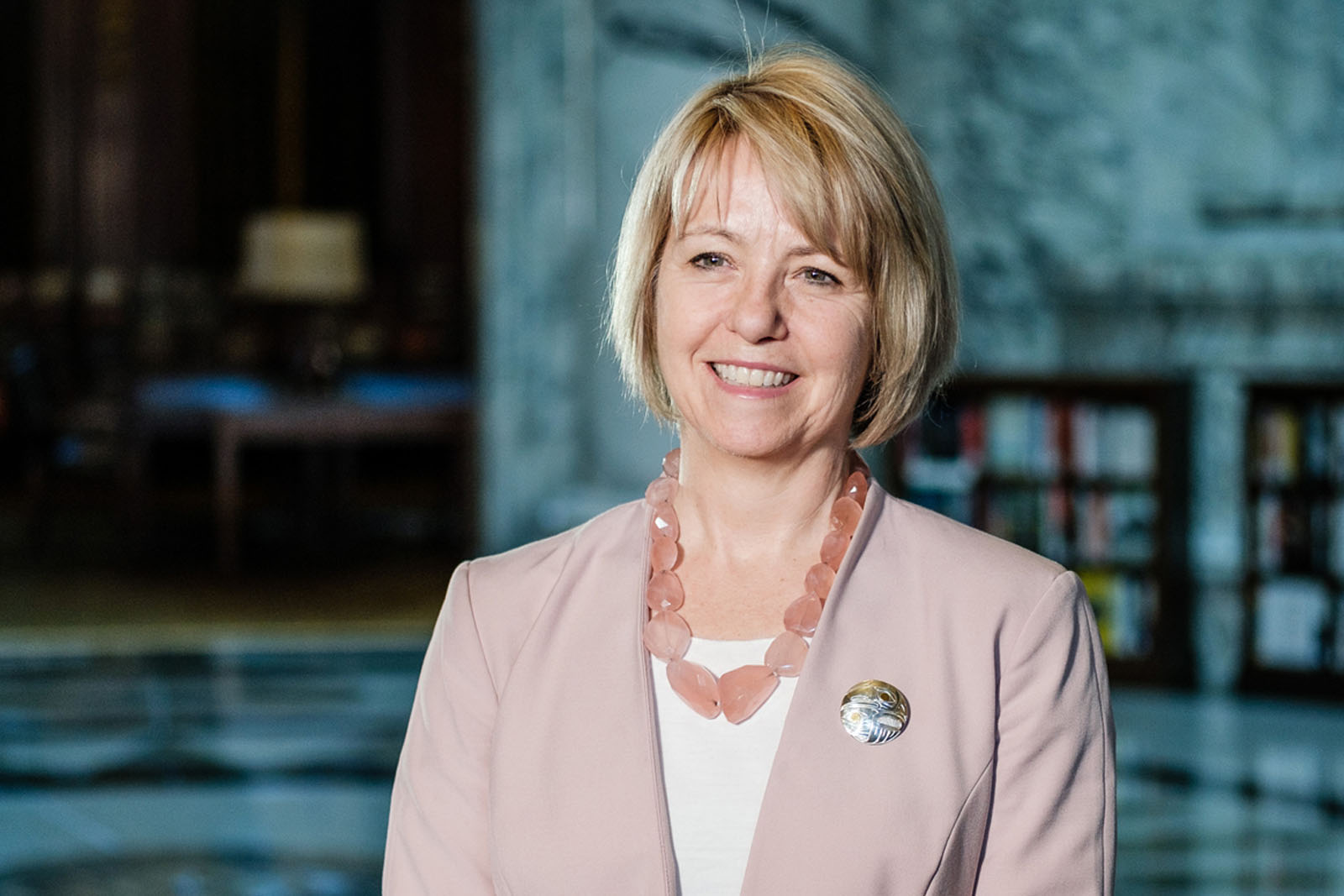 Testimonials
Image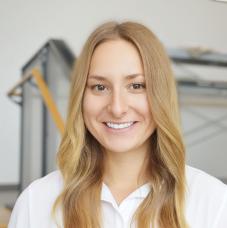 The opportunities with biochemistry are endless. I became involved in research starting in my second year and was ultimately able to conduct my own independent research, which led to my honours thesis. This type of program at a small undergraduate university is hard to come by. Mount Allison's Biochemistry program was exactly what it claimed to be and I knew from day one that I had made the right decision.
---
Honours Biochemistry, minors in French and Biology
Image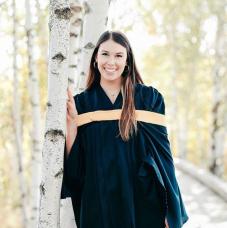 I loved the Biochemistry program at Mount Allison because it allowed me to explore a range of subjects in the natural sciences and build a foundation of knowledge that I was able to apply in more specialized upper-year courses. Biochemistry is a relatively small program, and I greatly enjoyed the feeling of community with my peers as well as getting to know my professors personally. I would highly recommend Mount Allison's Biochemistry program because I feel the program prepared me very well for pursuing post-graduate studies.
---
Honours Biochemistry, minors in Biology and Chemistry
Extras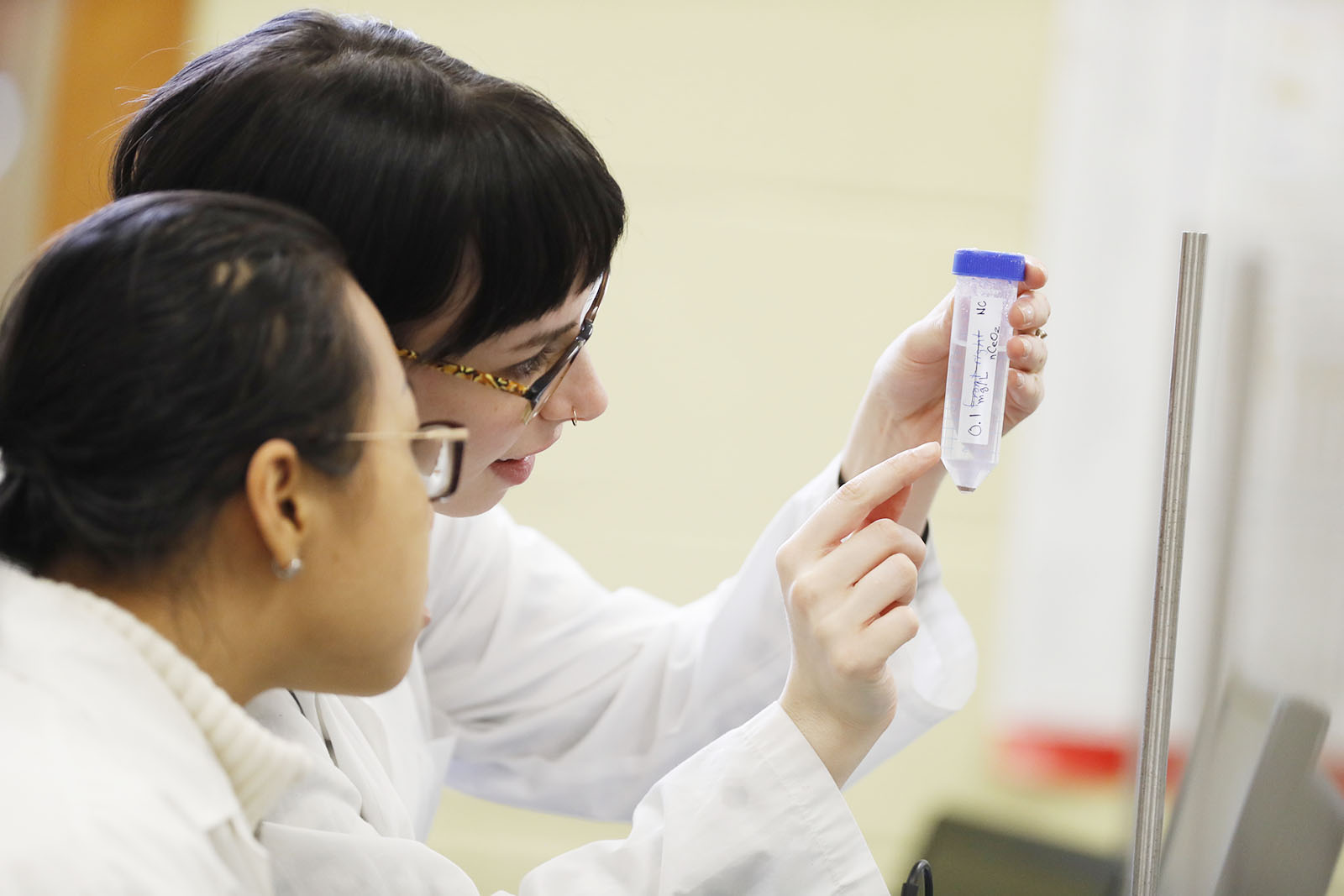 Experiential learning
The Department of Chemistry and Biochemistry emphasizes experiential learning — you will graduate with 600 to 1,200 hours of lab experience, developing important analytical and presentation skills along the way.
L.H. Cragg Resource Centre
Generously donated by the Mount Allison Class of 1949, the L.H. Cragg Resource Centre plays an integral part in research done by Science students by providing computing facilities and software to help analyze and present data collected during research.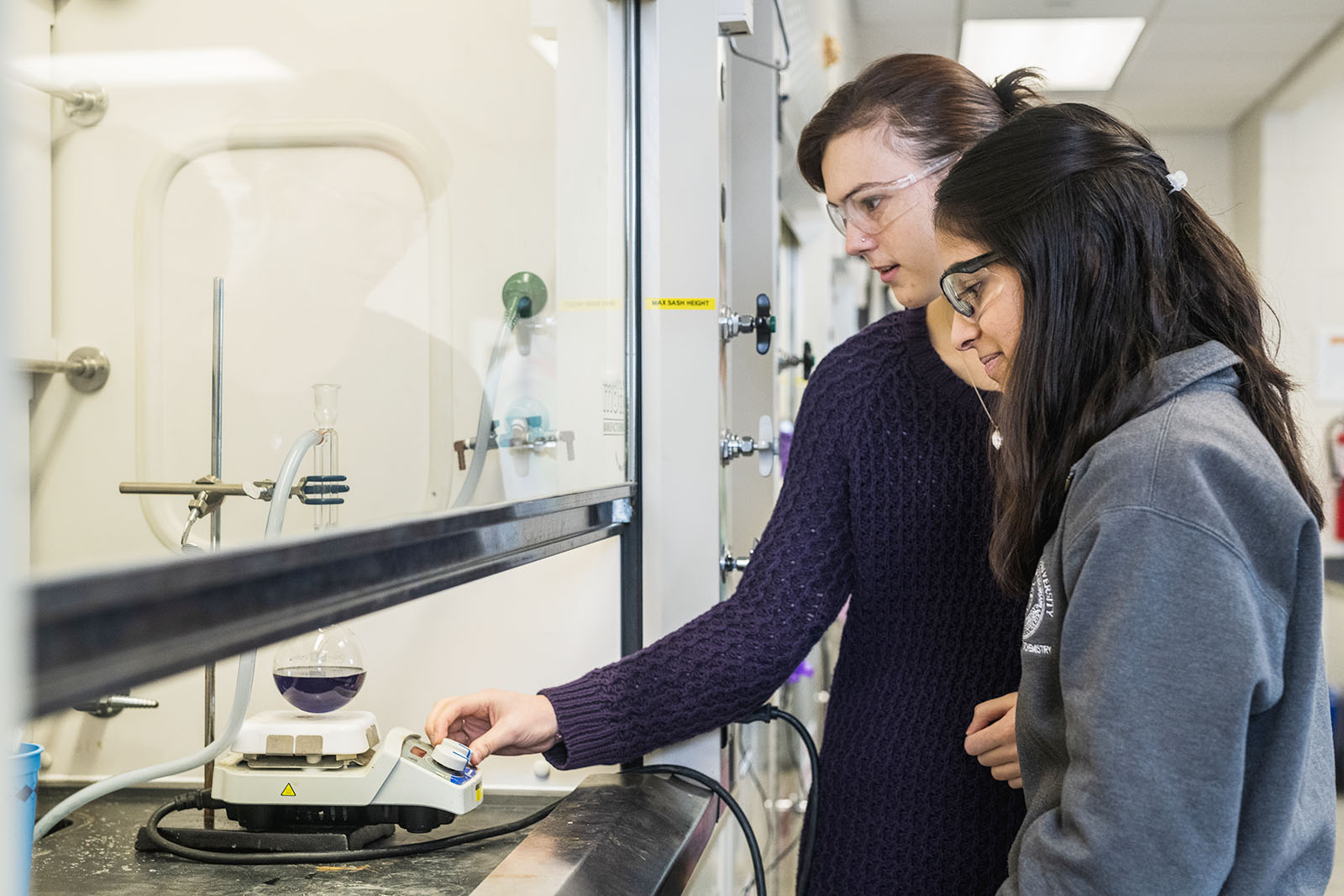 Research opportunities
Research is a key component of the department's approach. You will be encouraged to take advantage of faculty-supervised independent research, job opportunities as summer research assistants, and chances to contribute to faculty research projects, which often leads to co-authoring a paper with your professor for publication.
MacCormack Laboratory
The MacCormack Lab uses a variety of physiological and biochemical techniques to study how animals adapt to environmental stressors like hypoxia, extreme temperatures, and anthropogenic pollutants. The team of researchers in this lab is made up of highly qualified Mount Allison undergraduate and master's students.
/current-students/department-chemistry-and-biochemistry
Academic Awards
Mount A is #1 in scholarships and bursaries
---
Maclean's ranks Mount Allison first in scholarships and bursaries, and second in the number of students who have won national academic awards. To date, 55 Mount Allison students have become Rhodes Scholars.