Overview
International Economics and Business aims to develop an understanding of issues in the international business world.
Built around internationally-focused courses in economics and commerce, you'll gain a deeper understanding of how the global economy works, as well as strong foundation in the key disciplines of business such as global marketing.
Only available as a minor.
Curriculum
At Mount Allison, International Economics and Business is an interdisciplinary program.
Study topics include:  
microeconomics and macroeconomics
economics growth and development
technological change
international trade and finance
global marketing
marketing management
computer science or mathematics  
International Economics and Business is available as a minor only.
Not sure about the difference between a major, a minor, an honours, and a certificate?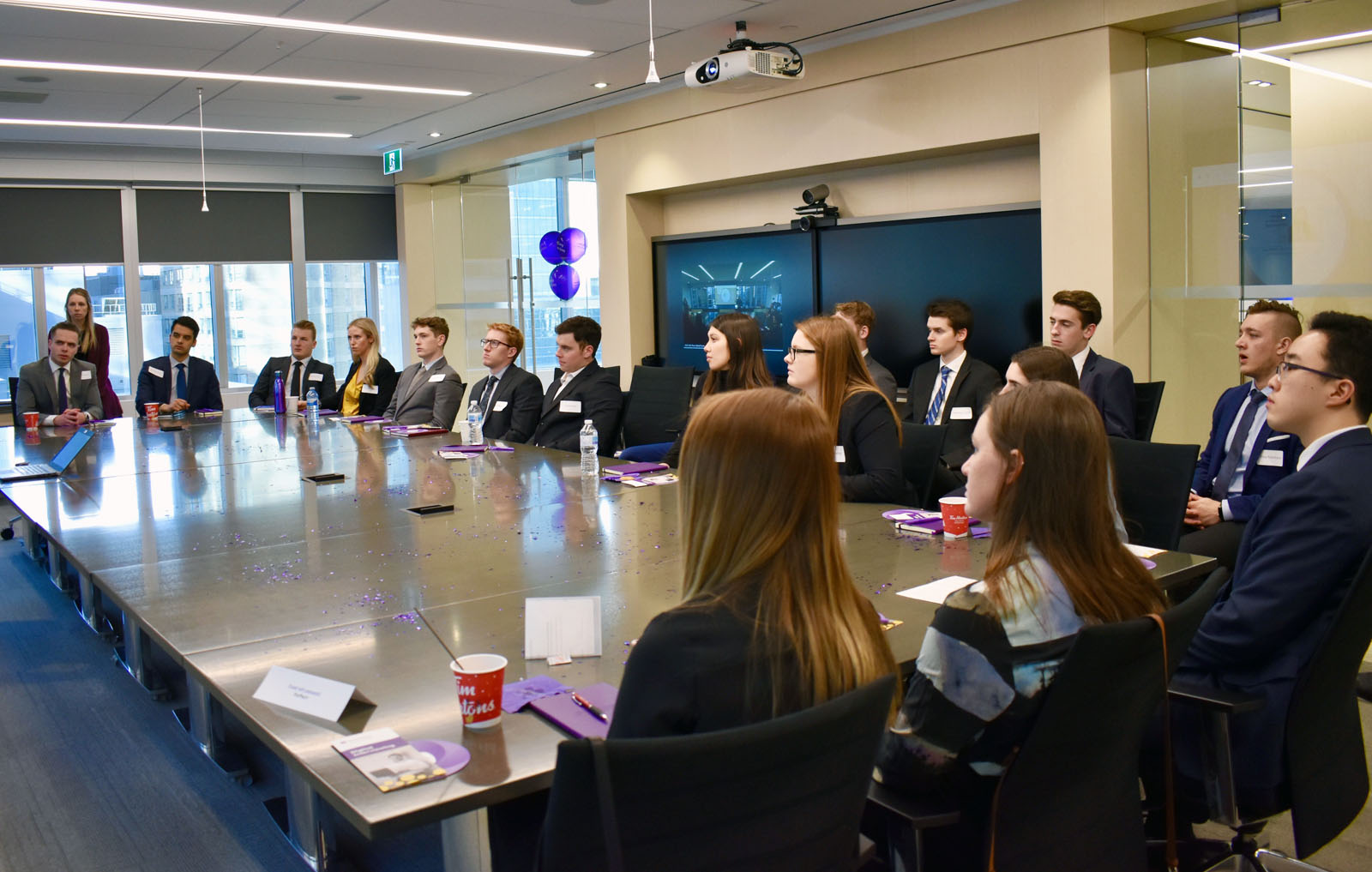 Related programs:
Featured courses
ECON 1001 — Principles of Microeconomics

This course introduces the study of Economics and the nature of microeconomic problems including the behaviour of consumers and firms in different markets, and the results of their actions as manifested in production, costs, and prices, market efficiency, and market failure. [
COMM 2201 — Fundamentals of Marketing

This course stresses the meaning of products and services to the consumer recognizing that a consumer orientation is essential for effective decision making. Students have the opportunity to develop fundamental skills in analysis, report writing, and presentations.
ECON 3921 — International Finance

This course examines the financial side of international trade. The focus is on exchange rates, the balance of international payments, alternative means of adjustment to shocks in the international economy, and international monetary arrangements.
COMM 3251 — Global Marketing

This course explores managerial aspects of marketing activities across geographic, political, and cultural boundaries. Decision analysis focuses on environmental factors, cross-cultural sensitivity, and adaptive strategies. It considers a diverse set of business structures.
ECON 4531 — Economic Growth and Development: Japan and East Asia

This course focuses on the economic performance of the economies of Japan, China, and other areas of eastern Asia, emphasizing historical and major current events.
Find out more about international economics and business course requirements in our Academic Calendar — International Economics and Business.
Careers
Whether you're entering the job market or continuing your education, your Mount Allison degree will stand out.
Mount Allison has been recognized by Maclean's as the top primarily undergraduate university in Canada more times than any other university.
With experiential learning and career development opportunities available in every degree, you'll also graduate with hands-on learning and real-world experience.
Our graduates also boast extraordinarily high acceptance rates to top graduate programs and professional schools such as law and medicine.
Popular career paths in international economics and business include:
international business development manager
international marketing manager
market research analyst
international sales manager
foreign trade consultant
international management consultant
international tax accountant
international shipping specialist
international development bank officer
importer/exporter
/current-students/department-politics-and-international-relations
Academic Awards
Mount A is #1 in scholarships and bursaries
---
Maclean's ranks Mount Allison first in scholarships and bursaries, and second in the number of students who have won national academic awards. To date, 55 Mount Allison students have become Rhodes Scholars.