The German Studies program at Mount Allison provides you with a well-rounded introduction to German language and Germanic culture.
Our program consists of courses in language, literature, and culture and is organized in such a fashion that it can accommodate absolute beginners, but also students with previous knowledge of German.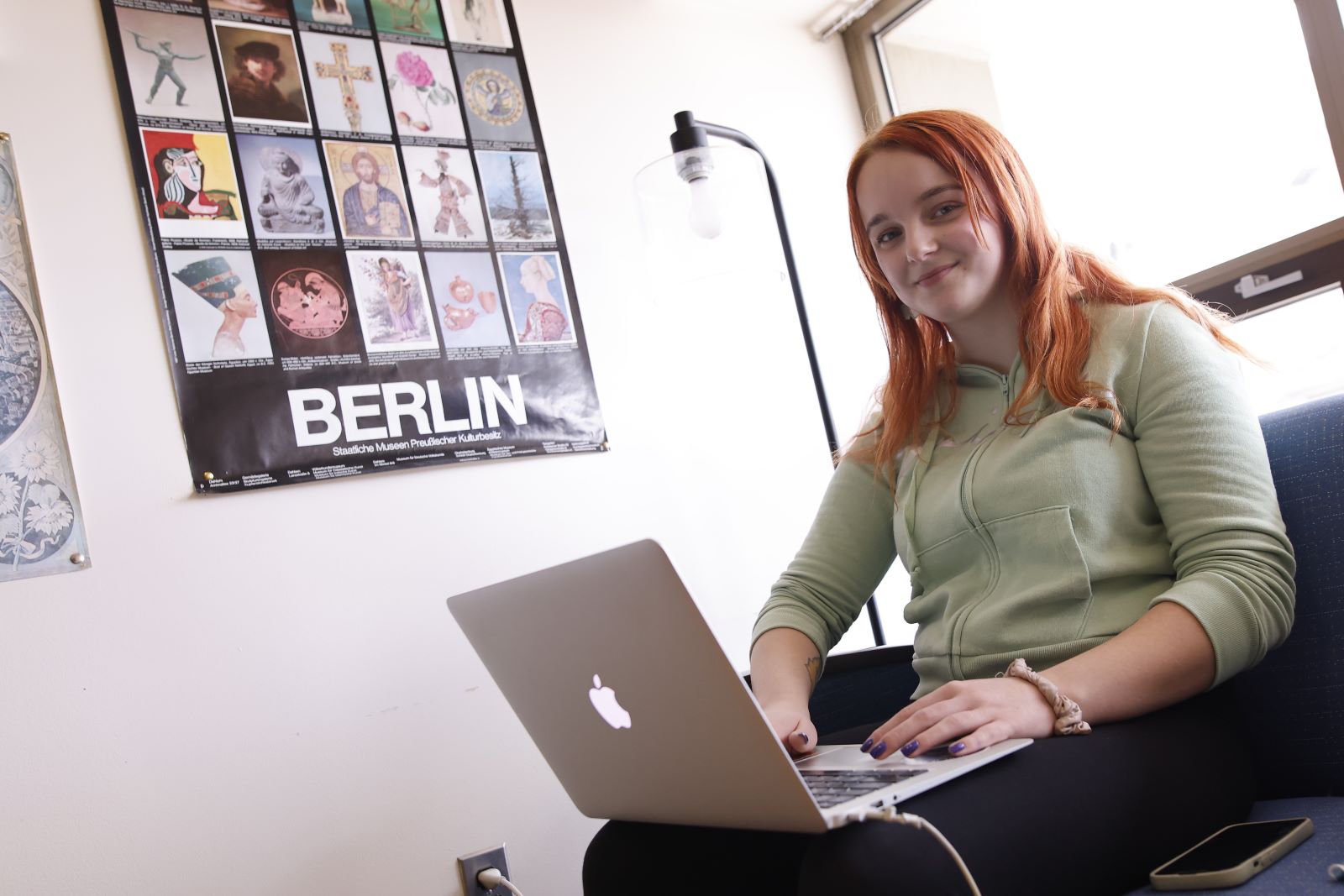 Complementing the on-campus German program are numerous study and work abroad possibilities, which provide students with opportunity to travel, study, and live in German-speaking countries.
---
Programs
German is available as a minor only.
Please contact the program advisor (rschelle@mta.ca) for more information.
---
Courses
The following courses will be offered during the 2023-24 academic year. For full course listings and course descriptions, visit the Academic Calendar.
Fall 2023

GERM 1001: Elementary German I
GERM 2001: Intermediate German I
GERM 2811: Turn of the Century Vienna
GERM 3001: Advanced German I
Winter 2024

GERM 1011: Elementary German II
GERM 2011: Intermediate German II
GERM 2991: Contemporary German Film & Media
GERM 3501: German Protest Literature
---
Useful links for German Studies students
Check out these great sites:
German Academic Exchange Service (www.daad.org)
Goethe Institut Kanada (www.goethe.de/ins/ca/lp/enindex.htm)
German Embassy Ottawa (www.canada.diplo.de)
Austrian Foreign Ministry/ Austrian Cultural Forum (www.bmeia.gv.at/en)
Embassy of Switzerland (www.eda.admin.ch/ottawa)
Canadian Summer School in Germany (www.smu.ca/international/cssg/)