History is an ideal instrument of liberal education.
The study of history develops analytical and communication skills even as it fosters knowledge and understanding of the institutions, ideas, groups, and individuals that have shaped the political, social, and cultural world of humankind.
Though historical study encourages critical thinking, it also engenders a sensitive understanding of the past, avoiding what one historian has called "the condescension of posterity" (E. P. Thompson, Making of the English Working Class, 1963 preface). As another historian reminds us, "the past is not some remote and abstract catalogue of names and dates, but the very fabric of individual [and social] identity" (J.C.D. Clark, Our Shadowed Present, introduction).
Though it is impossible to study all significant past peoples, events, and cultures, the Mount Allison History department offers a rich variety of both subject matter and interpretive approach through individualized programs designed to achieve both coherence and depth.
Courses are available regularly at all levels in most major periods of Canadian, American, European, and Asian history. At Mount Allison one can study the human experience in all its rich diversity: class and gender, wealth and poverty, faith and science, self and social identity, government and politics, and war and peace.
The skills, both critical and in the conduct of research, and the intellectual rigor that the study of history fosters make it a fine preparation for a wide array of professions. Among the careers recent history graduates are pursuing are careers in teaching, law, archival preservation, museum curatorship, public administration and service, and advocacy for social and economic justice and human rights. But whatever work graduates pursue, the Mount Allison history faculty is confident that breadth and depth of historical studies contributes to the promotion of responsible global citizenship in a free, tolerant, and humane world.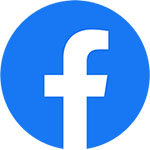 Contact us
---
Location
Hart Hall
63D York St. Sackville, NB