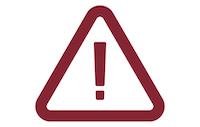 Counsellors at Mount Allison
Mount Allison University offers brief, solution-focused counselling services to students during the Academic Year (September – April). Counsellors provide an open, supportive environment where students can share their concerns confidentially. Topics supported through counselling, may include stress, anxiety, mood issues, loss and grief, self-harm, relationship concerns, adjustment to and pressures of university, loneliness, and strategies for self-care. In-person and virtual appointments are available. 
Some concerns fall out of the scope that can be addressed through Mount Allison's short-term and solution-focused counselling model. Counsellors will use their discretion to refer students to external services where appropriate. Students with pre-existing needs who receive counselling external to the university are encouraged to explore a continuation of these services or to work with their counsellor on appropriate transition. Mount Allison counsellors do not diagnose or provide assessments. Anyone needing urgent care are advised to call emergency services. 
Social work support
Mount Allison's Social Worker provides non-urgent case management services to students during the academic year (September – April). Case management is not counselling, but includes navigation and connection to appropriate services both on and off campus. Students may connect with the Social Worker through a self-referral or with a referral from a member of the Mount Allison community. The Social Worker also has a lead role with the Student of Concern Case Team (SOCCT), where they are the first contact for students referred through that program. In-person and virtual appointments are available. 
How to book an appointment
Make an appointment online. You can also call (506) 364-2163 or e-mail wellness@mta.ca.
Find out what to expect at your first appointment and information about confidentiality by visiting booking an appointment at the Wellness Centre. Appointments are available in-person and virtually.
---
Psychologists and psychiatrists
Psychologists
There are several psychologists in private practice offering services to Mount Allison students on a fee-for-service basis. Some fees are covered by the Mount Allison Students' Union insurance plan. They offer psychological assessments, mental health diagnoses, and psychotherapy.
What is a licensed clinical psychologist?

Licensed clinical psychologists hold PhDs in psychology and are mental health professionals who are trained to assess and diagnose problems in thinking, emotion, and behaviour using scientist-practitioner and evidence based models (Canadian Psychological Association).

They typically address more severe and longer term mental health issues, in comparison to those issues typically addressed in counselling. They are equipped to deal with eating disorders, complex mental health issues, and trauma.

Although psychologists are trained and licensed as generalists, they may also have specific areas of competency or specialized training.

Psychologists are trained to employ psychological tests to aid in assessment, diagnosis, and to monitor treatment outcomes.

Psychology and Wellness Centre

Are you struggling and need support? The Psychology and Wellness Centre is here to help you thrive and make changes that lead to transformation, while becoming happier and more satisfied with your life. They offer assessment and therapeutic services to help you in this process, so that together you can create a treatment plan to help you get where you want to be.

Book an appointment with Jean-Luc Williams (Licensed Psychologist) or Erica Pryde (BSW, MA Candidate) by telephone at 506-382-1717 or e-mail at info@psychologiemieuxetre.ca
Local counselling therapists offering services to students

The following professionals are currently offering services on a fee for service basis to Mount Allison students.

Breelove Counselling Inc.

Breelove Counselling Inc. provides affordable counselling therapy by telephone or video using a trauma-informed approach. Specialities range from general mental health, art therapy, adversities, trauma, racial informed to nutritional psychology. The focus is to help individuals build resilience and heal.

Contact Breelove Counselling by telephone at 506-248-0639 or by e-mail at referrals@breelove.ca.

IRIS Community Counselling and Consulting

Growing Community through Counselling: IRIS offers mental health counselling services and education for individuals, groups, families, and youth of the greater Tantramar-area community.

Connect with an IRIS counsellor by telephone at 506-540-0942; on their website at https://iriscounselling.ca or find them on Facebook and Instagram.
Psychiatrist referrals
Psychiatrists are medical doctors who are able to diagnose and treat medical disorders, including with prescription medication.
Talk to your doctor, or a doctor at the Wellness Centre, about whether you need a referral to a psychiatrist.
---
Other support staff at Mount Allison
   Other support staff include:
---
24/7 support and online resources
---
Additional community resources
Sage Solutions Inc. — 506-857-3258
Counselling agency and network of professionals including counsellors, therapists, psychologists, and family mediators that provides access to counselling, meditation, and alternative health services
Touchstone Counselling — 506-857-3077
Counselling service with office hours in Sackville

Denise Gaudet Counselling – (506) 850-9880
Office is on Bridge Street, a short 10-minute walk from campus. In-person and online sessions available. Over 30 years experience with students

Open Sky Co-op — 506-536-4564
Provides home and vocational assistance for adults requiring supports to improve their quality of life
Daybreak
Offers mental health support for adults (over 19) who live in the Tantramar Region
Horizon Community Mental Health Centre — 506-856-2444
Satellite office in Sackville
Atlantic Wellness Community Centre — 506-382-0298 or info@atlanticwellness.org