Kwé
— Pjila'si
— Welcome
Mount Allison is located on the unceded ancestral lands of the Mi'kmaw people in the greater territory of Mi'kma'ki. We are grateful for the opportunity to live, work, and play on this land.
The University has supports and programming available for Indigenous students and continues to take important steps to improve support and services for Indigenous students, including:
---
Supports for Indigenous students
If you are an Indigenous student, please take a moment to self-identify in Connect.
Self-identifying as an Indigenous student ensures our Indigenous affairs co-ordinator can reach out to you and make certain you are provided with supports as required, including scholarship and bursary information, academic supports, mentorship, experiential learning opportunities, and invitations to special events.
To self-identify

log into your Connect account
click on My Profile in the Academic Profile section
choose your self-identification in the dropdown menu

If you have self-identified, please contact the Indigenous affairs co-ordinator at indigenous@mta.ca upon your arrival at Mount Allison.
All Indigenous students can access Indigenous support programs and services, even if they do not self-identify.
Staff to support Indigenous students
The Indigenous Affairs Co-ordinator works with staff, faculty, students, and volunteers across the University to develop pre-university enrichment programming, as well as services to support Indigenous students as they pursue their academic goals.
Contact: indigenous@mta.ca
(506) 364-2127
Student Life Office
Wallace McCain Student Centre, Room 291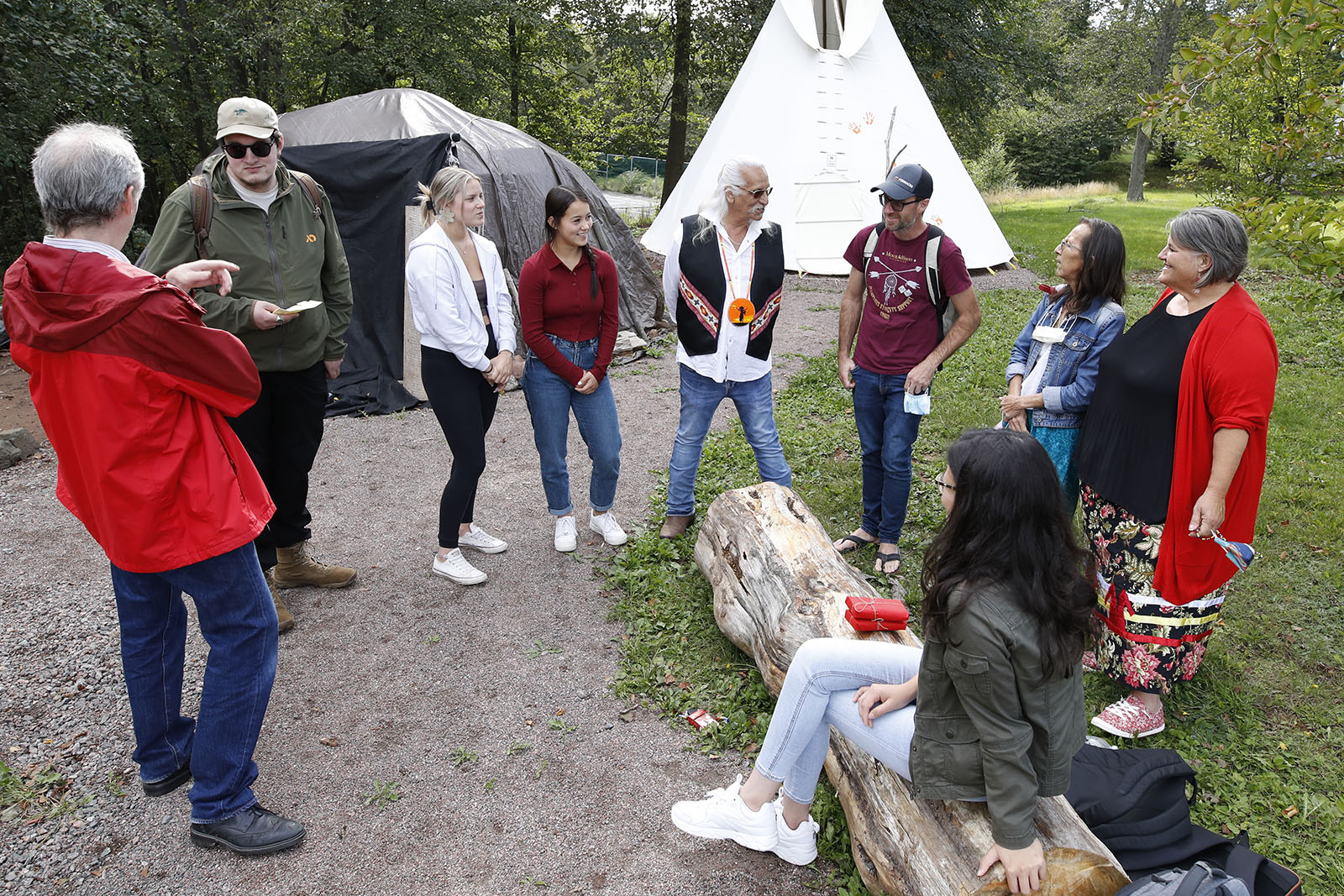 The Equity, Diversity, and Inclusion (EDI) Student Advisor provides one-on-one advising, support, and referrals to BIPOC and other equity deserving students, along with working with student clubs and societies.
The EDI Student Advisor also delivers education and training in areas such as systemic racism and microaggressions, along with collaborative sessions with the International Centre and Indigenous Affairs.
Contact: lofori@mta.ca
Or book an appointment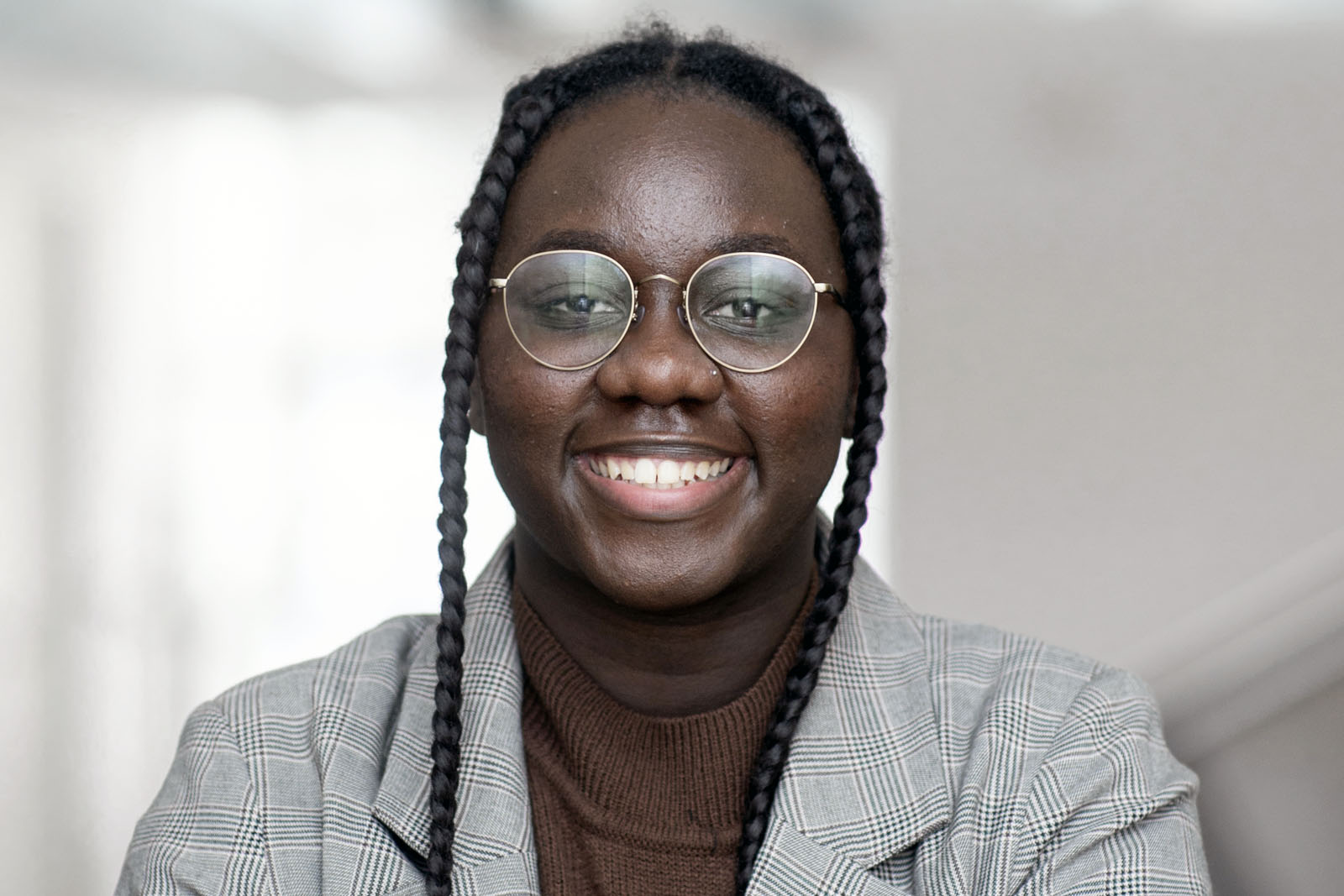 Indigenous Student Support Group (ISSG) 
Founded in 2012, ISSG welcomes, supports, mentors, and educates Indigenous students and non-Indigenous friends in a positive and social environment on campus.
The group shares their culture on campus through events such as powwows, vigils, and visiting speakers. The group also selects a member to represent Indigenous students on the Students' Union and University Senate.
Students can join ISSG at the annual MASU Clubs and Societies Fair at the beginning of the academic year.
You can also contact the group through social media: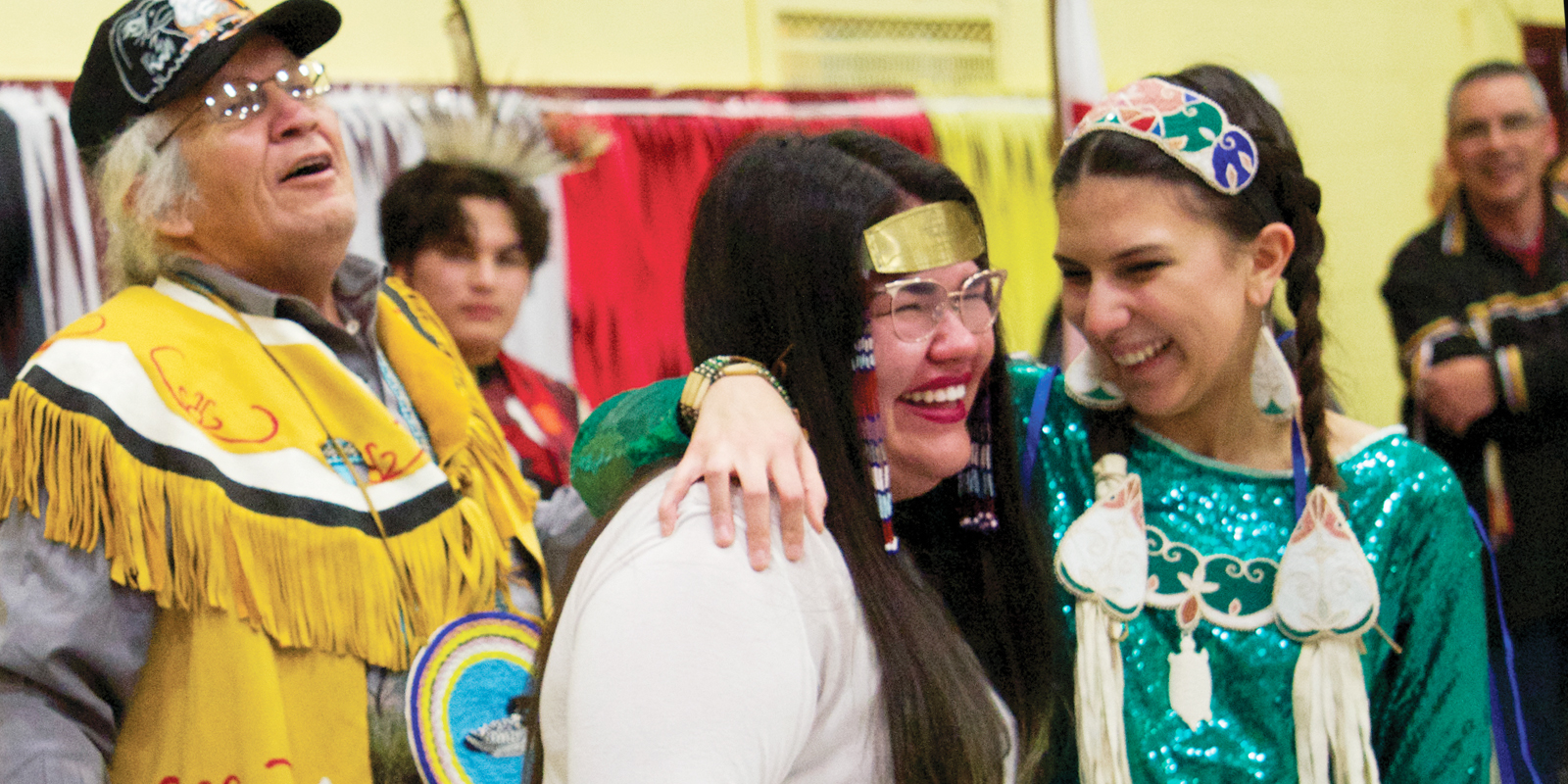 Indigenous Mentorship Program
The Indigenous Mentorship Program pairs upper-year Indigenous students or allies from the Indigenous Support Group with first-year students to aid in the transition from high school to university.
Students act as mentors, welcoming new students into the Mount Allison community and making sure they know how to access available resources on campus and get the support they need.
To learn more about the mentorship program, contact indigenous@mta.ca.
Indigenous student funding
There are various options for First Nation, Métis, and Inuit student funding.
If you are living in a First Nation community, reach out to your education director or Post-Secondary Team to determine whether or not you can access funding.
 
If you are living off-reserve, if you are unsure how to access funding, or if you are seeking additional funding information, contact the Indigenous affairs co-ordinator at Mount Allison, Patty Musgrave Quinn, pmusgrave@mta.ca.
Scholarships and bursaries for current students are also available throughout the year, please reach out to find out more.
---
Opportunities for Indigenous students
Emera BIPOC Returning Student Awards
Apply for the new Emera BIPOC Returning Student Award, valued at $1,500 — deadline: Nov. 1
Eligibility criteria:
Offered to students who have completed a min. of one year at Mount Allison
Preference given to Black, Indigenous, and People of Colour from Nova Scotia, New Brunswick, and Newfoundland
Preference given to students facing financial barriers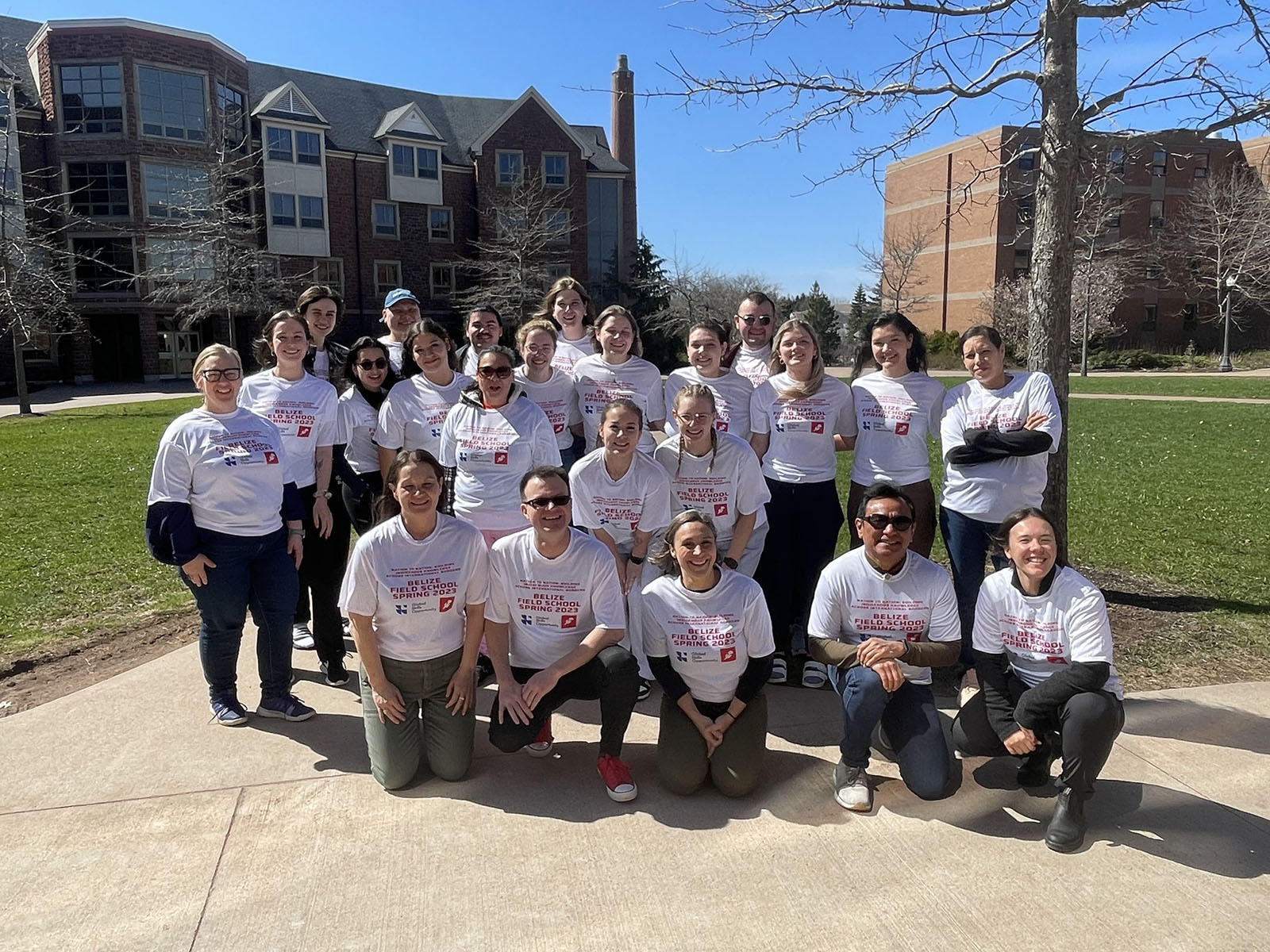 Belize Field School for Indigenous Students
Indigenous students from the Maple League of Universities — Mount Allison, St. Francis Xavier, Acadia, Bishop's — will come together to have a short-term study abroad experience in Belize through Galen University in the spring 2022, 2023, and 2024 terms, focusing on sharing their Indigenous experience and learning about other indigenous cultures abroad.
Through Global Skills Opportunity bursaries, all expenses for Indigenous participants will be covered in an effort to reduce barriers for students who would like to have an education abroad experience.
Learn more about the Belize Field School for Indigenous Students (Global Skills Opportunity)
Experiential learning through Future Wabanaki
Indigenous students at Mount Allison have an opportunity to access experiential learning opportunities through Future Wabanaki, a partnership between New Brunswick employers, universities, Indigenous students, and the Government of New Brunswick.
Through the Future Wabanaki program, opportunities include:
work-integrated learning: internships, co-ops, or practicum/clinical
course-based learning: community engaged learning, project-based or case-based learning
applied research: applied or community-based research, field experiences
co-curricular development: conferences, events, work-study
Interested in participating? For information on current experiential learning opportunities through Future Wabanaki, contact Patty Musgrave at pmusgrave@mta.ca or call (506) 364-2127.
Future Wabanaki Internships Features

Rowan White

Music and drama student Rowan White is working as a Virtual School Tour Online Actor this fall and winter term with Live Bait Theatre and received funding from Future Wabanaki for the internship.  
"My internship is working as an actor and technician with Live Bait Theatre. It has really surprised me how many things working in theatre lends itself to. I've worked Front of House, backstage, onstage, and pre-production," says White. "The confidence my employers have in me has really inspired me to try more, and I have enjoyed all aspects so far." 

 

Raven Elwell Stephens

During her 2 years as a Future Wabanaki Intern, Raven took the initiative to develop the Indigenous Garden at Mount Allison and write a book, 'Painting Our Legacy' on indigenous teachings as well as information on cultural heritage, sacred meanings, designs, legends and more. Raven appreciated the focus Mount Allison has on "celebrating Indigenous students and providing supports and many opportunities."
Sneak-a-peak at Raven's book on her Instagram or TikTok.

 

Melanie Brochu

During her time working with the Indigenous Garden and Sacred Spaces, Melanie has helped in setting up the tipi, maintaining the grounds and garden as well as speaking with at-risk youth about her experiences.  Melanie highlights that "[these internships are] especially important to have for Indigenous students because it is more difficult for them to get out there" due to the added obstacles that they encounter, especially those living on reserves. 

​

Kiara Bubar

During their time in this role, Kiara worked closely with the Indigenous Affairs Coordinator with various projects including the coordination of guest speakers and aiding in the planning of the annual Powwow. This internship allowed Kiara to develop connections and gain valuable work experience that they would not have had otherwise, as well as land a job in a comparable sector after graduation.  
---
Other resources on campus
All Mount Allison students have access to programs and services that help support them throughout their studies. Explore the following pages to find out more about services available to you.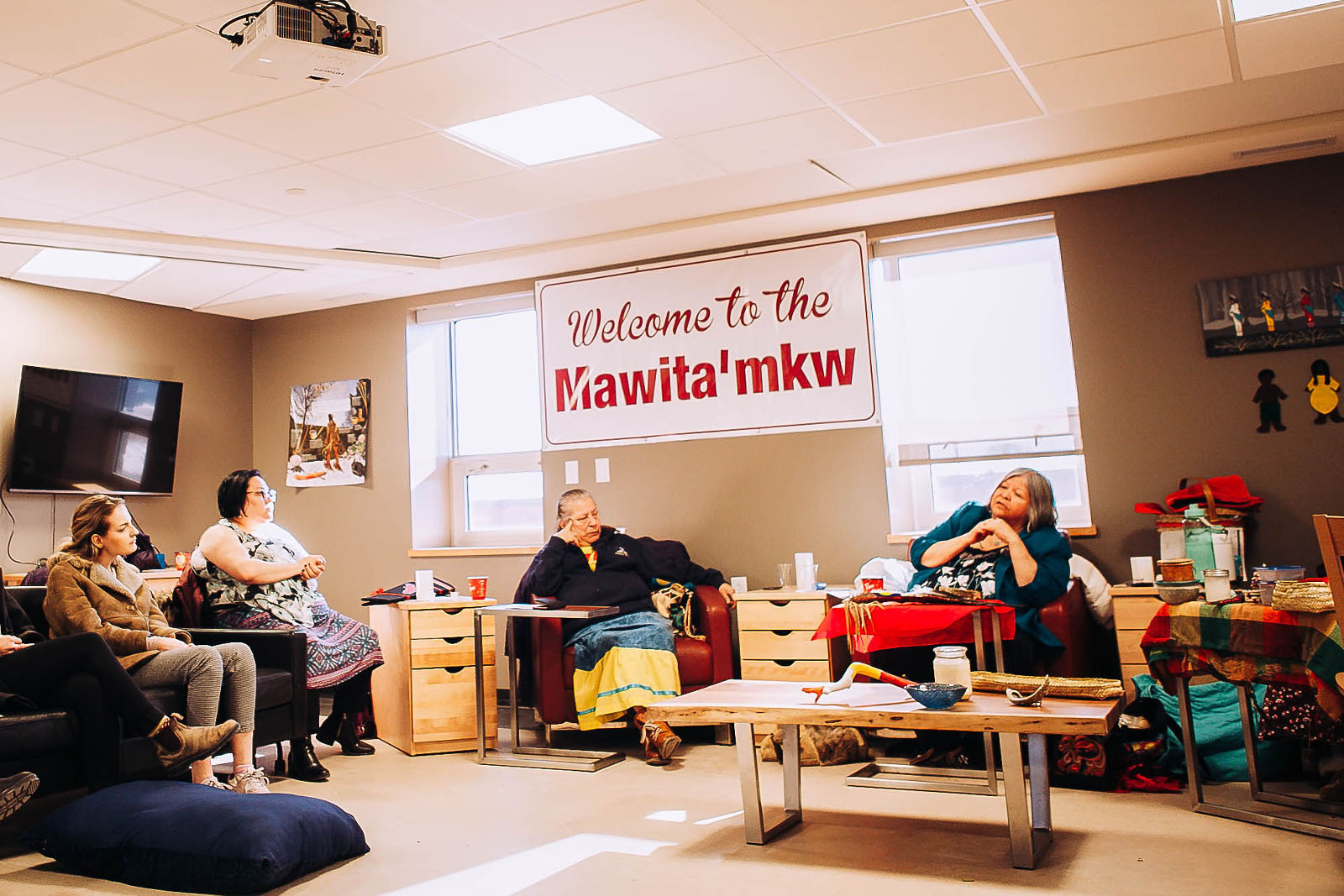 Mawita'mkw, an Indigenous gathering space, is located at the Wallace McCain Student Centre. Other Indigenous spaces on campus include the Indigenous Gardens and the University Sweat Lodge and teepee.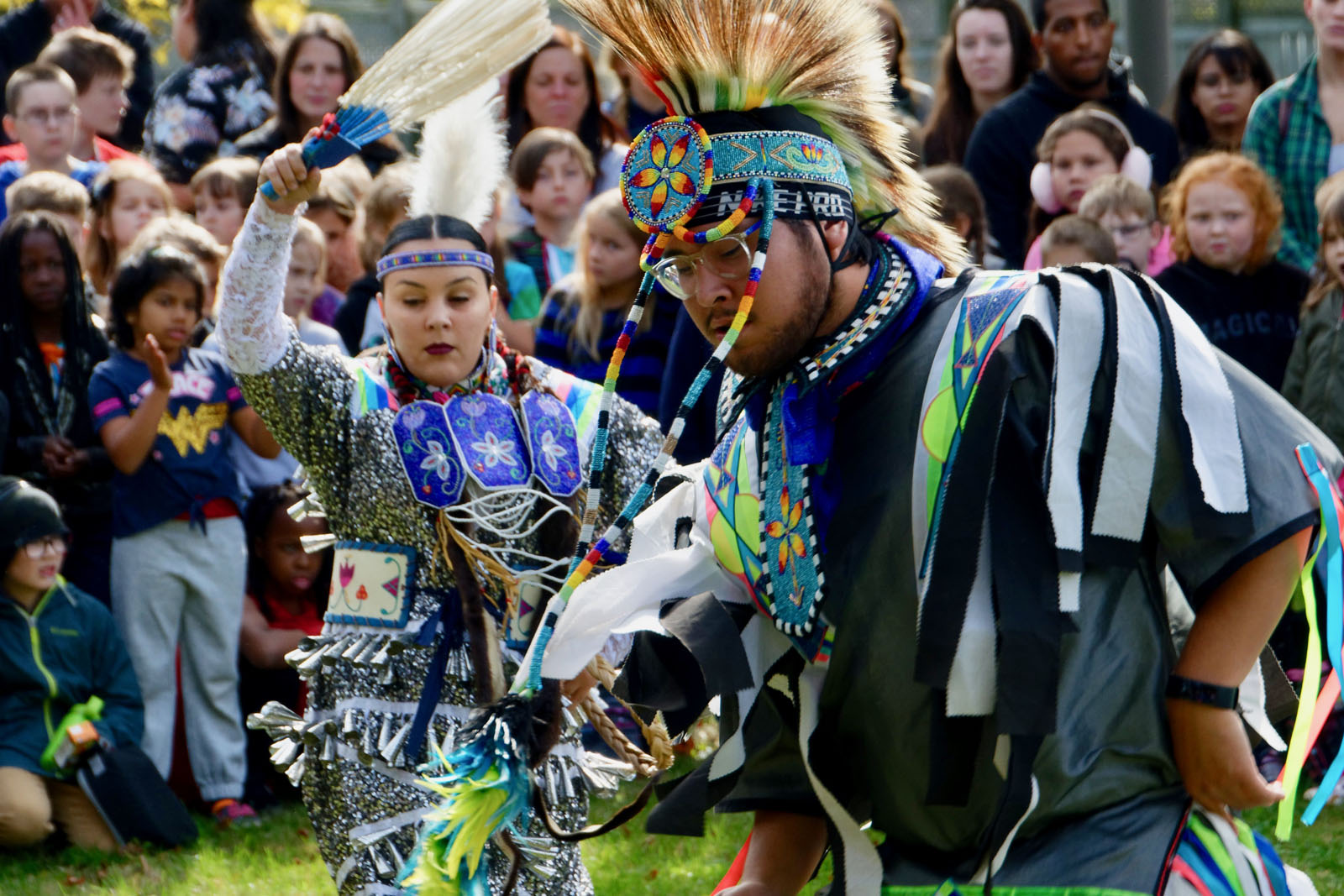 Indigenous ceremony, events, and activities on campus include our annual Powwow and Sweat Lodge ceremonies. Other events recognized on campus annually include Treaty Day, National Indigenous Peoples Day, and more.