You don't have to leave campus to get a global experience
Academic programs with an international perspective
There are many academic programs at Mount Allison that have an international focus to them.
Even if they don't have international in their title, there are still many majors/minors that offer courses with a interdisciplinary theme of international.
Taking a program with an international perspective offers tremendous benefits and can be a life-changing experience.
See a full list of programs offered at Mount Allison.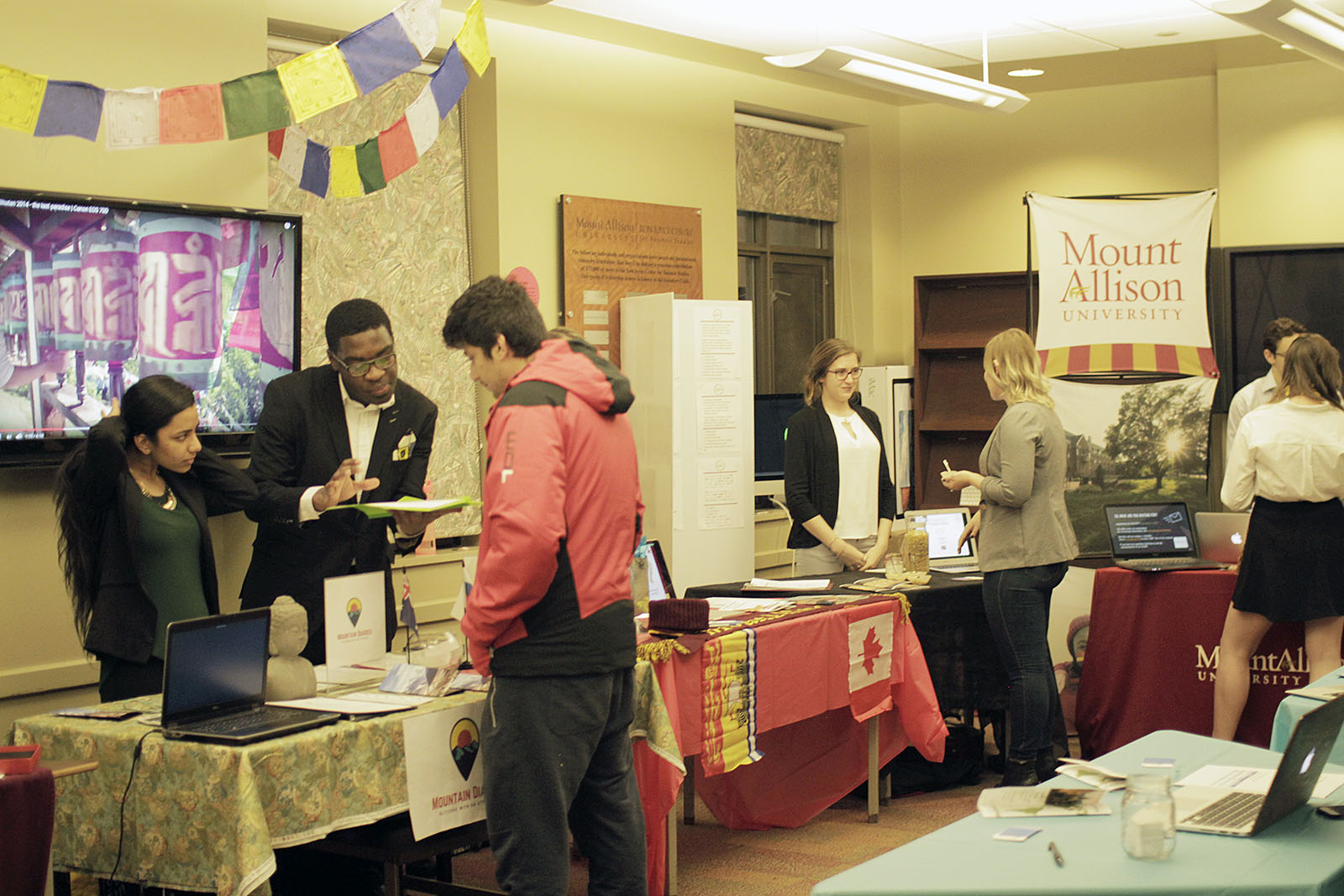 Programs with an international perspective

Our programs with an international perspective are:
Benefits of taking a program with an international perspective

Some benefits of taking a program with an international focus may include: 

studying alternative perspectives and collaborating in group settings using different approaches
learning a new language or improving language skills
growing global networks and connections through immersion in both local and international communities
increasing self-confidence and global awareness
building cross-cultural skills, competencies, and knowledge considered assets by prospective employers
developing an understanding of, and sensitivity to, different customs and cultural traditions to become a global citizen
---
Language courses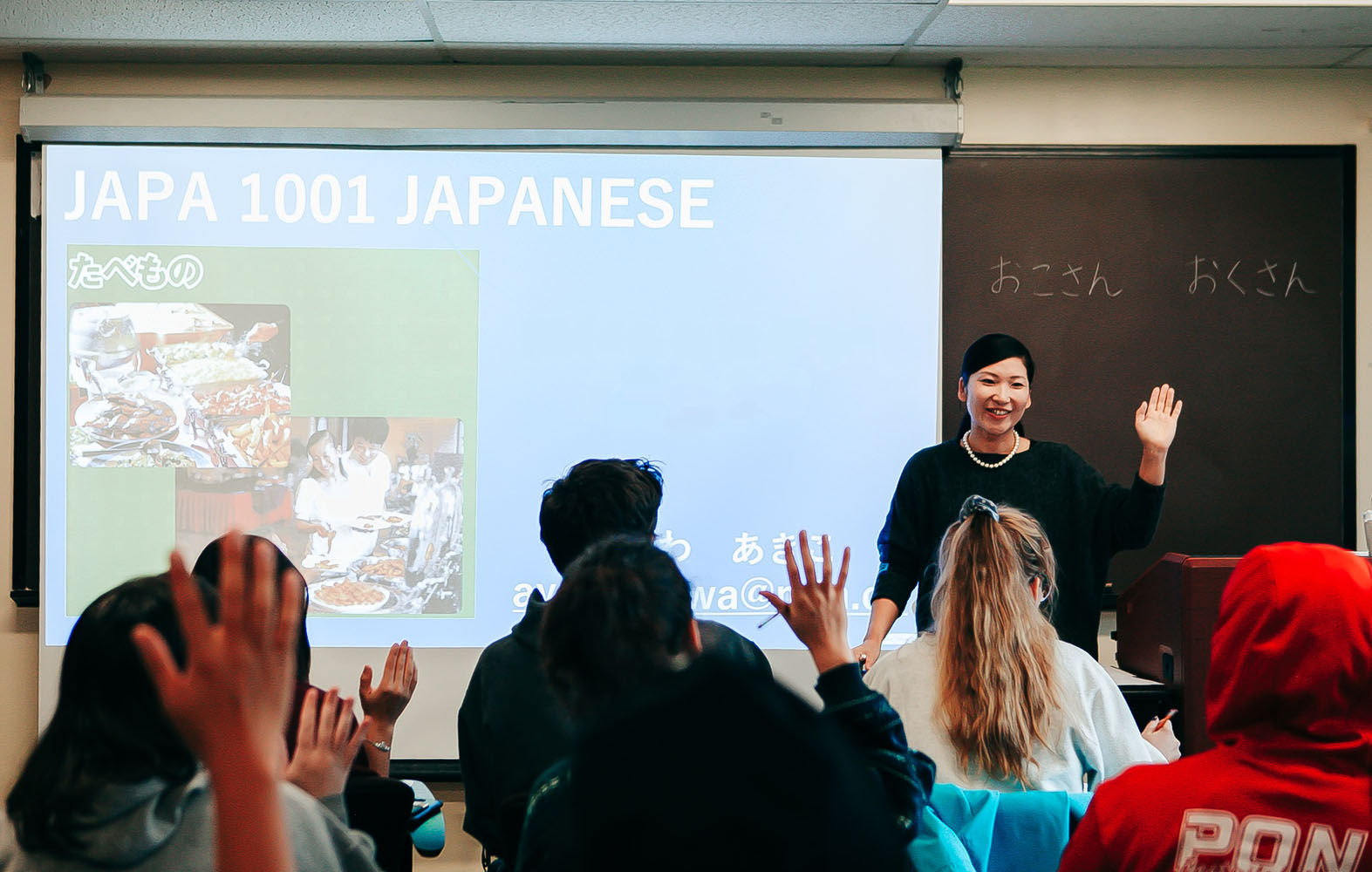 If the idea of learning a language, travel, and cultural exploration really intrigues you, you can major in Modern Languages, Literatures and Culture (MLLC) and choose a specific concentration in French, German, Spanish or Japanese.
Taking language courses during your undergraduate degree can have benefits that go far beyond satisfying your arts and letters degree requirements — benefits that stretch deep into your future career, life, and personal worldview.
Why study a language?

Here are some tips from a previous language student on why studying a language can benefit you far beyond the classroom.

1. Enhancing your English skills

Can learning an additional language make your English better? Not possible, right? Actually, learning the grammatical structures in another language can make the same concepts easier in your first language. Awareness is everything.

2. Increasing your cultural awareness

Studying a new language traditionally teaches oral and written communication skills as well as reading comprehension. These are all essential to lingual studies, but these three skills are not the limit of what you can learn. Language classes provide cultural education, awareness of social practices within those cultures, geography of specific regions, religion, and history.

3. Understanding perspective

Perspective is everything. Where you were born, how you were raised, the educational background of your parents, and your economic status (just to name a few) can influence what you might consider "normal." One of the most-important skills that learning an additional language can teach is awareness of this — your "normal" could be vastly different from the person next to you. Knowing that your experiences and perspective may differ greatly from someone else's can not only shape the way you approach people, but also allow for deeper understanding, compassion, and learning when discussing controversial topics.

4. Broadening your worldview

Language can be one of the largest barriers between groups of people. If you've grown up in Canada and rarely encountered people who don't speak English or French, you might naturally assume that every person can naturally communicate in one of these two languages. Why would you need learn another language? If you haven't experienced a communication barrier as you move through the world, it may not have occurred to you to explore another language.

5. Gaining future career opportunities

Becoming fluent in another language can enhance your resume, give you a cutting edge when it comes to job opportunities, and set you apart in competitive applicant pools. Having lingual capabilities applies to almost any job, from government to customer service to healthcare to the entertainment industry. Employers know that having someone with multi-lingual skills means that person can interact with a wider range of clients. Plus, if you're hoping to travel or work abroad after your degree at Mount Allison knowing another language might even be a requirement more than a bonus.
---
Become a language partner
The Mount Allison Semester Studies In English (MASSIE) program gives visiting students from Mount Allison's partner universities the opportunity to live and study in an English environment for one semester or less. Mount Allison students can volunteer as MASSIE conversation partners through the fall, winter, and summer terms.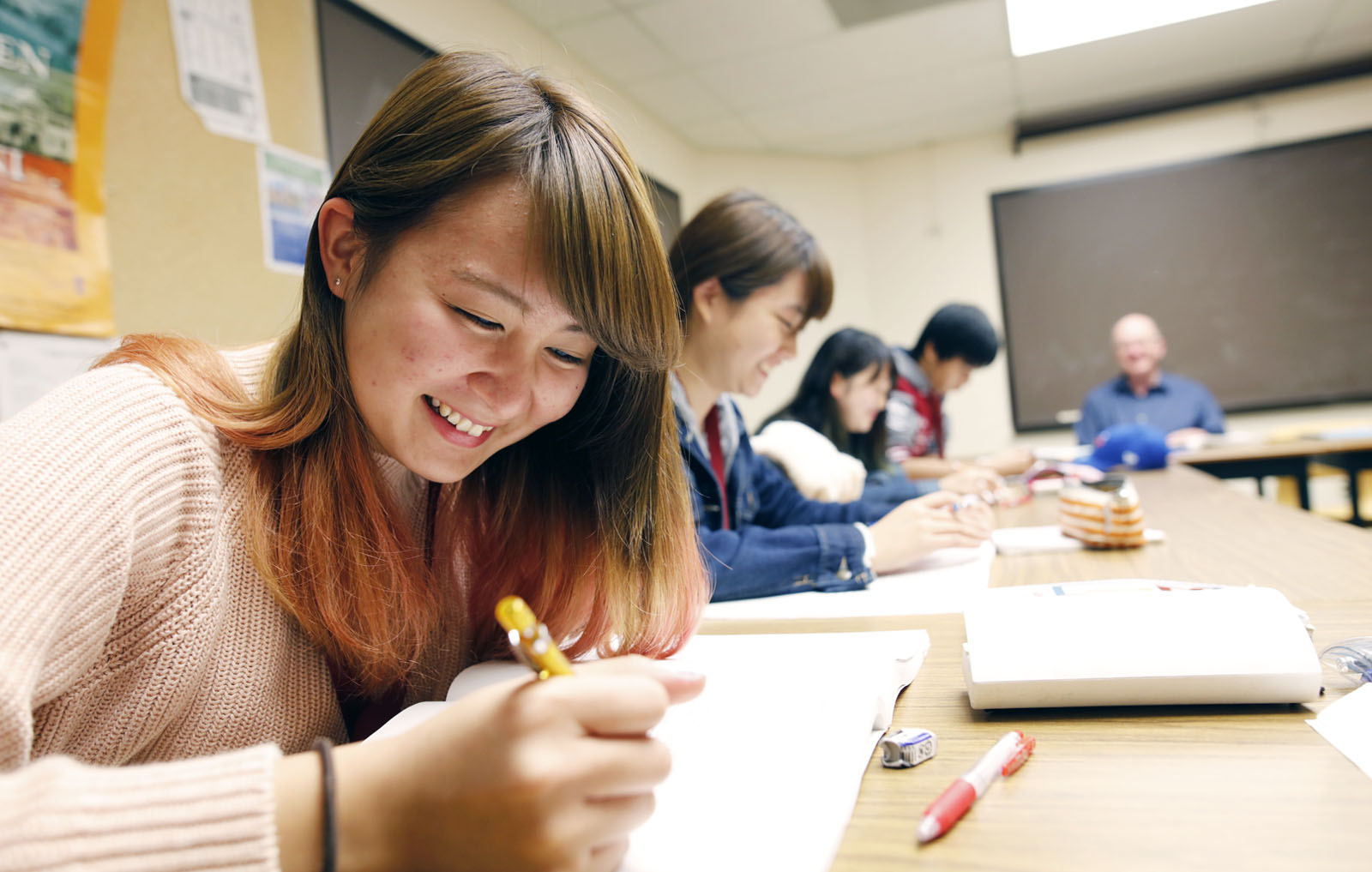 Conversation partners meet weekly for the duration of the program (14-15 weeks) and commit to spending at least one hour per week in English conversation with their assigned MASSIE partner.
There is no expectation for conversation partners to know or teach the formal elements of English grammar. Conversation is meant to be casual and the time spent together is intended to be fun. This is an opportunity for friendship, conversation and cross-cultural exchange.
To become a language partner, email studyabroad@mta.ca.
---
International student organizations
At Mount Allison, you'll find over 110+ clubs and societies, including groups with an international focus such as:
Chinese Students' Association
Amnesty International MtA
Atlantic International Studies Organization (ATLIS)
Because I Am A Girl
Canada World Youth at MtA
Free the Children
Global Brigades MtA
Global Security Challenges
Habitat for Humanity MTA
Islanders' Society
MOSAIC (multicultural student society)
OXFAM
WUSC (World University Service of Canada)
Find out more about our student-run clubs and societies.