Browse some of the many unique experiential learning opportunities (paid and for credit) in political science and international relations at Mount Allison.
Teaching assistant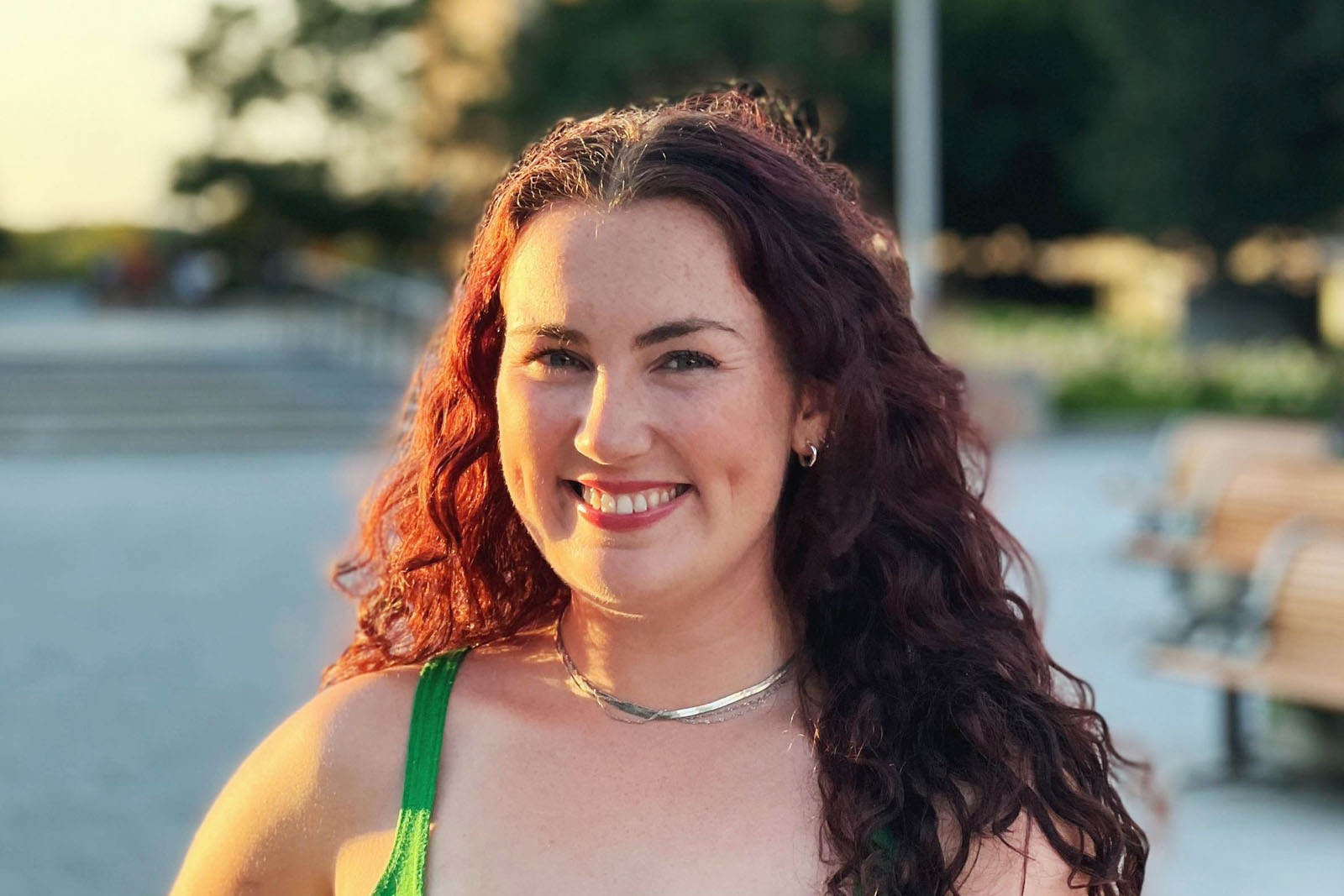 Meghan MacAskill
POLS 1001
"My TA experience was awesome!"
Read more about Meghan's experience

I wanted to be a TA primarily to share my love of learning and the study of Political Science with younger students. I also was interested in demonstrating to students that there is no one "type" of Political Science student – a variety of students take interest in the subject for different reasons and with different goals!
 
I was tasked with facilitating weekly conversation around course content and current events in smaller tutorial groupings. I was also responsible for leading midterm and final review sessions for students, helping students with citations, invigilating the final exam and assisting the professor in grading. I gained invaluable insight into professor's teaching responsibilities and forged meaningful connections between students. 
 
Currently, I am completing my law degree at the University of Ottawa with a semester abroad at the National university of Ireland.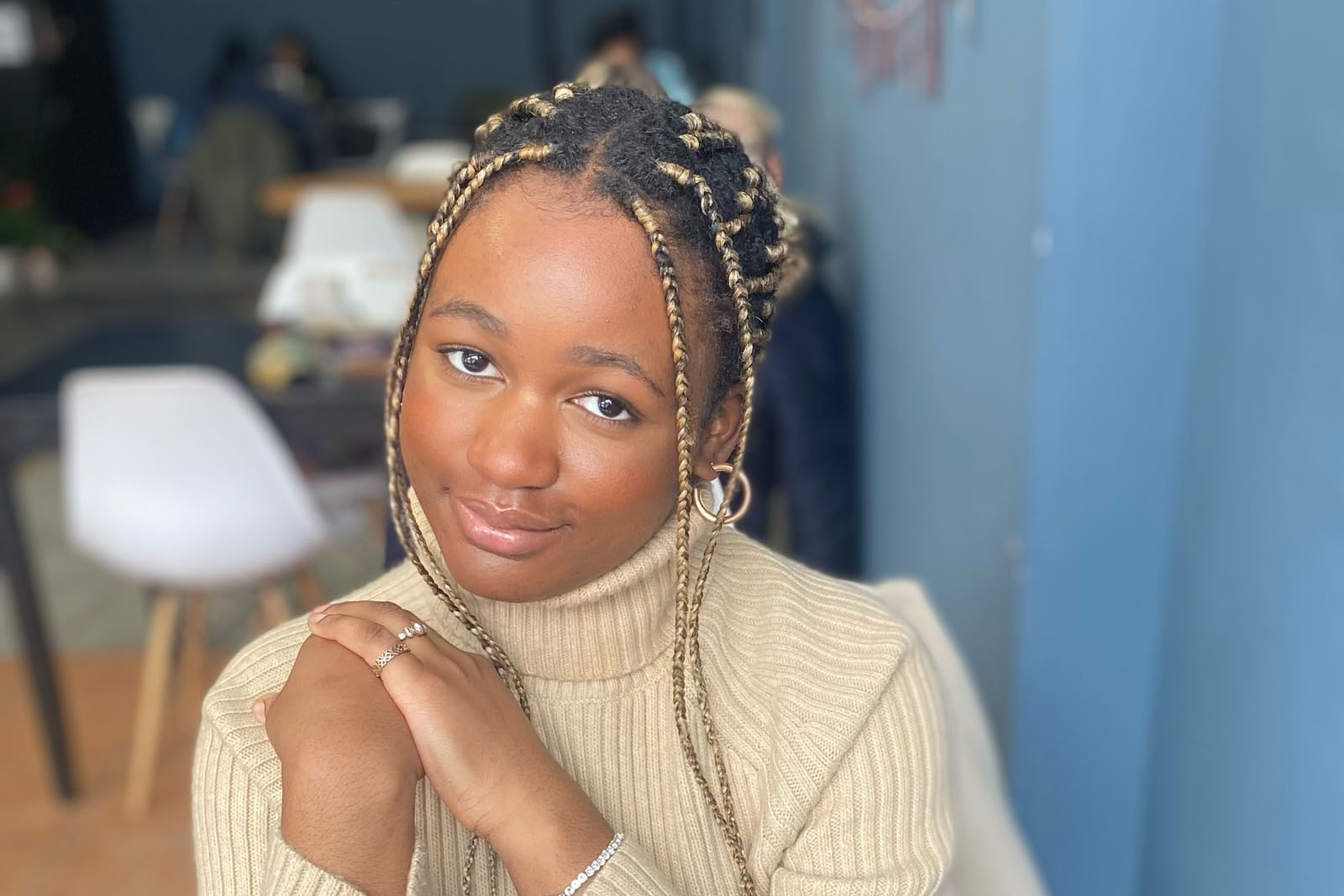 Jessica Ngongo
POLS 1001
"I had a great time getting to know the students."
Read more about Jessica's experience

My responsibilities included preparing and conducting tutorial sessions, grading assignments, and various other duties. The most pleasant part was being able to meet all the new students enrolled in the department.

It also made me think of the first few weeks of my undergraduate studies which were very overwhelming. Coming from a small town, I never fathomed being in classrooms with so many students. When it came to writing my first research paper for Introduction to Political Science, I was overwhelmed. What undoubtedly helped me succeed was the help from my TA, and why I wanted to be a TA — to provide the same help for others.

Currently, I am finishing up my last year of studies and am preparing for the Law School Admissions Test (LSAT) in hopes to further my post-secondary education in the legal field in the near future.
Independent study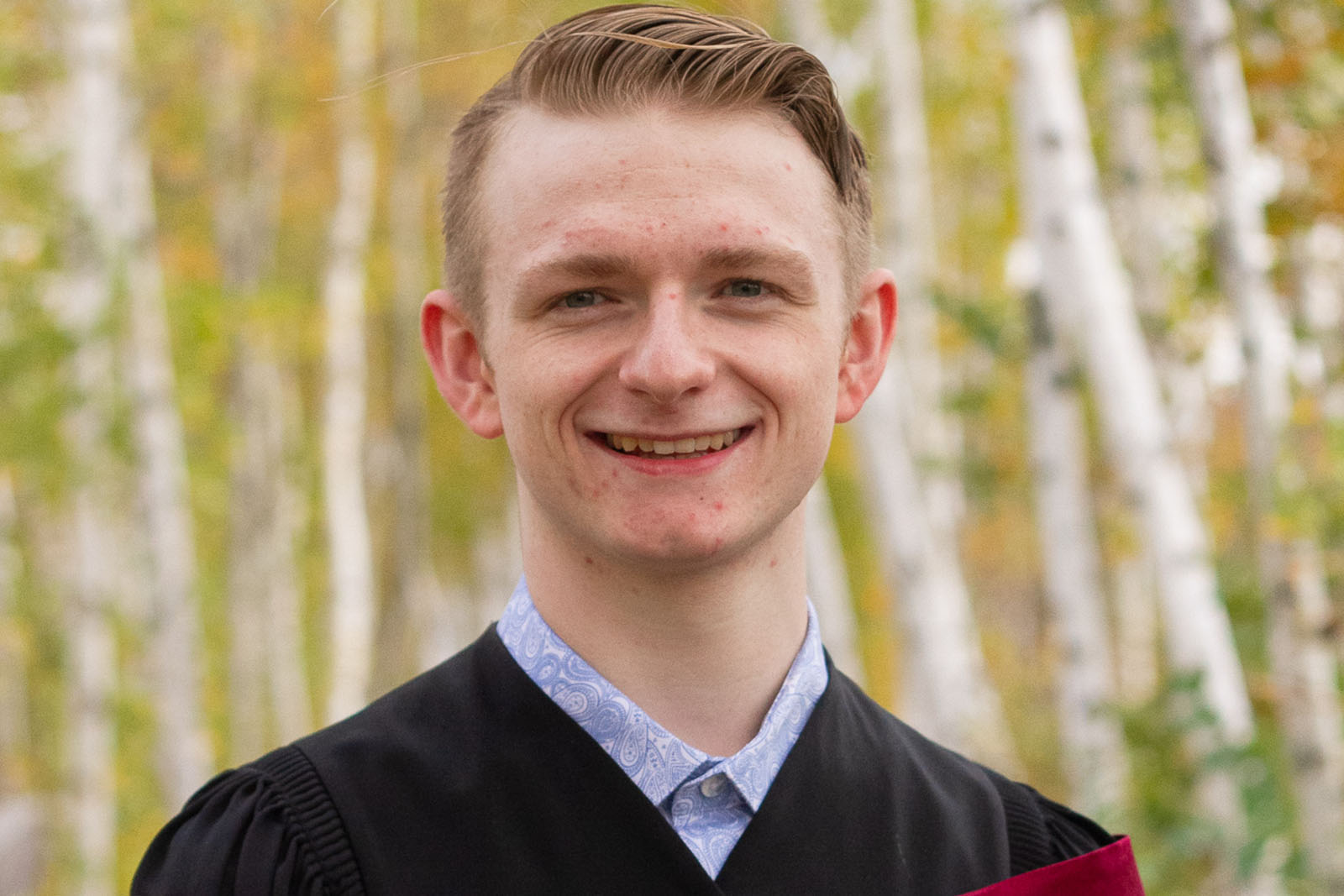 Michael Nolan
Disability Income Policy
"I gained theoretical and practical skills doing research, working with a team, and even a little bit of graphic design."
Read more about Michael's experience

I actually completed two Independent Study courses!

The first, Disability Income Policy, I researched and wrote policy briefs for the New Brunswick Coalition of Persons with Disabilities, under the supervision of Dr. Levesque.

For the second, Fiscal Federalism, I explored the historical underpinnings of Canadian federalism by reading the 1940 final report of the Rowell-Sirois Commission. It greatly informed my paper, "Revisiting Equalization: Time for a Change?", where I argued that recent calls from Albertan Premier Jason Kenney to remove the principle of equalization from the Constitution Act, 1982 have some substance, because they underscore the need for reform (not removal) of the current system.

My goal was to build upon my course work in the fields of Canadian politics and public policy. I would highly recommend an Independent Study to anyone looking to delve deeper into their area(s) of interest, develop practical skills, and set themselves up for future success!

I am now pursuing an MA in Political Science at McMaster University.
Honours thesis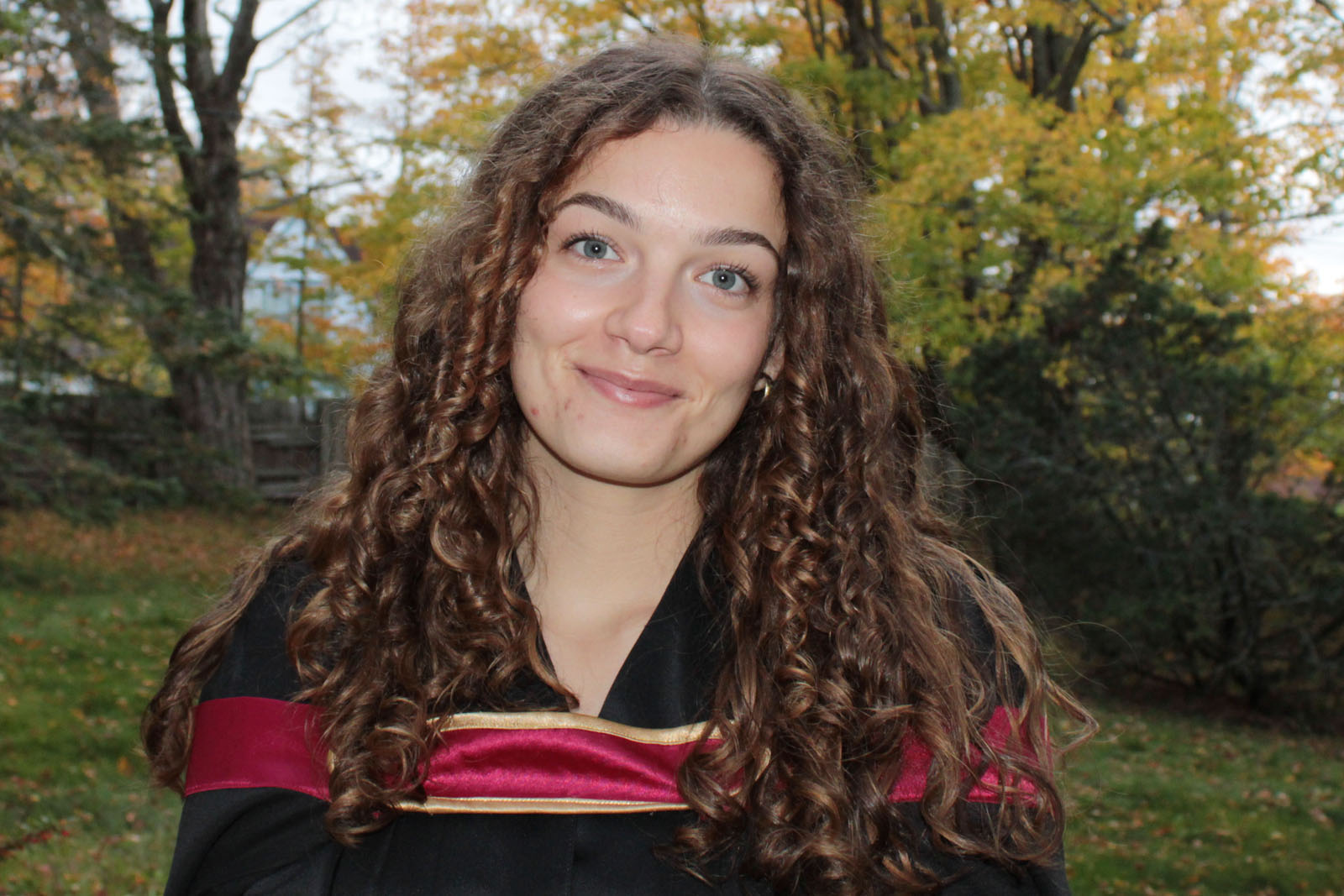 Charlotte Roberts
Climate Change and Displaced Persons
"I wanted a unique experience as an undergraduate to take on a larger project and work closely with a professor."
Read more about Charlotte's experience

My Honours Thesis, Defining Those Affected by Climate Displacement, developed a definition for those forced to relocate due to climate change related causes. Using mobility theory, it assessed current debates and challenges to the defining process in order to produce a definition that reflects the needs of the displaced and a multicausal conception of movement, while also aligning with existing legal instruments. This is a first step in creating a multilevel policy protection regime regarding Climate Change Displaced Persons.

I gained an understanding of in-depth research and improved my writing through multiple drafts and consultations with my supervisor, Dr. Thomas.

After graduating, I stayed in Italy for a few months to make music (a lifelong hobby of mine), but I am now back to work, applying for jobs in policy development, research, and program coordination. I hope to gain professional experience before returning to pursue graduate studies in international policy and/or theory.
Research assistant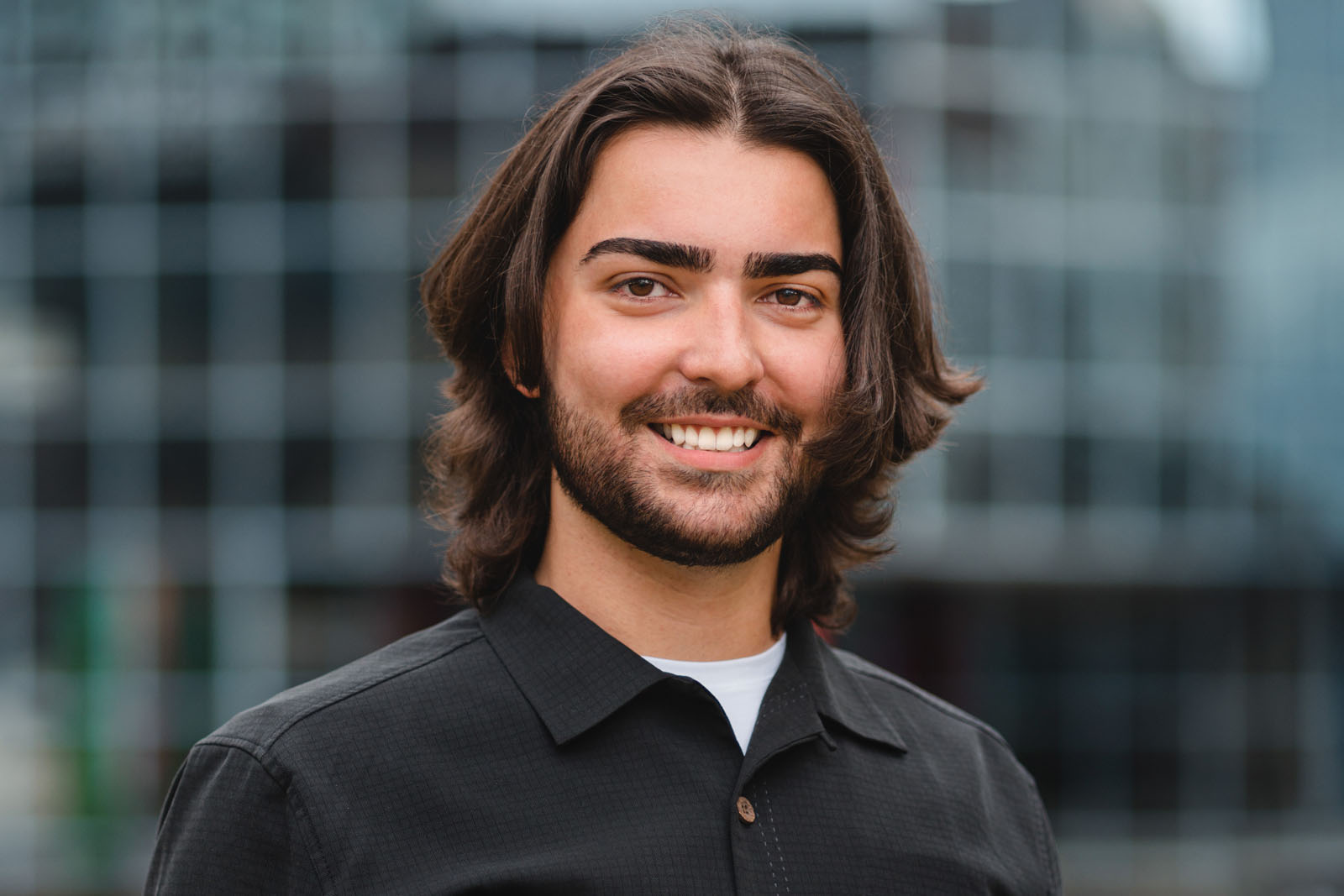 Drew Nesbitt
2022 RA for Dr. Thomas
"The timing of this RA experience was perfect!"
Read more about Drew's experience

It allowed me to put into practice the skills and learning acquired in my first three years while giving me an additional learning opportunity to use in my final year of studies.

I saw the RA opportunity as a chance to work and learn with a professor, Dr. Thomas, as he embarked on new academic research. I learned about the research process from very early-stage concepts, gathering and assessing information, and eventually to identifying and considering research funding opportunities. 

There were two research projects. First, we conducted research on grassroots sharing economies focusing on tool libraries and their potential as an economic structure outside of capitalism. Second, we researched how decolonization could be realised within International Relations education. The work involved conducting primary and secondary research, reading extensively on the topics, and compiling annotated bibliographies.

I am completing my final year in the Honours IR program and working to identify my area of academic focus. My goal is to continue my education with an MA in International Relations, Global Affairs, or Public Policy.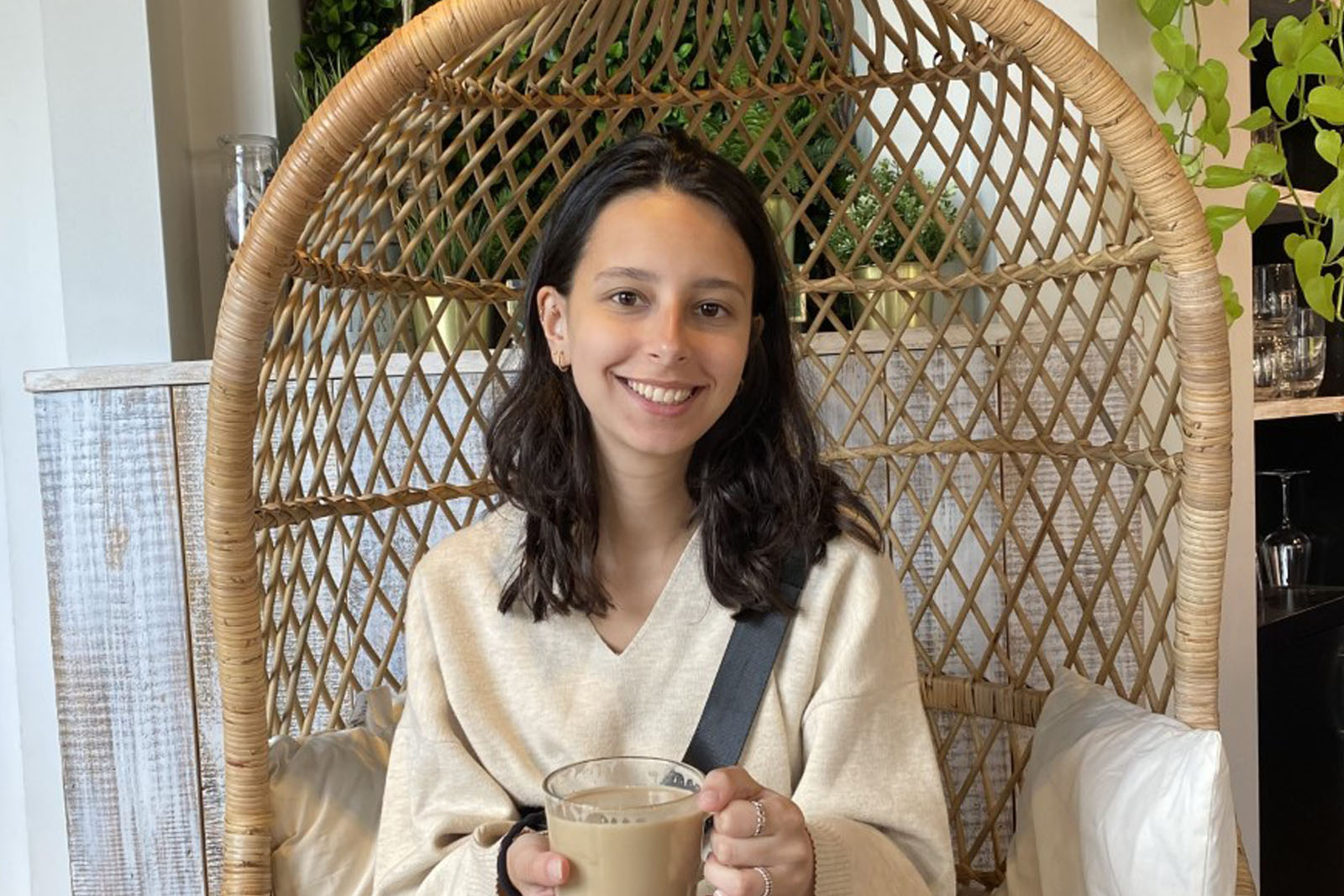 Maria Luiza De Barros Guiguer
2022 RA for Dr. Khattab
"MtA has helped me develop my critical thinking skills and realize the importance of being aware of one's reality for there to be greater social justice."
Read more about Maria's experience

I worked for Dr. Khattab analyzing Brazil's political scenario under the leadership of Jair Bolsonaro, a far-right politician.

I saw this opportunity as a way to strengthen my analytical skills during a critical period for my country, specifically, a period when Bolsonaro's pro-market approach to politics has resulted in social policy setbacks.

Through this research, I became more attentive to this challenging reality and can help others better understand the Brazilian situation.

The research involved the search for articles, reports, and books focusing on the political economy of Bolsonaro and class alliances sustaining his government. We also examined the impact of his policies on social classes and social groups and gave attention to how social movements interpreted his policies. 

I am currently going into my fourth year at MtA. Over this next year, my goal is to further strengthen and exercise my critical sense by taking classes that help me question social constructs and understand how they shape reality. 
Independent student research grant projects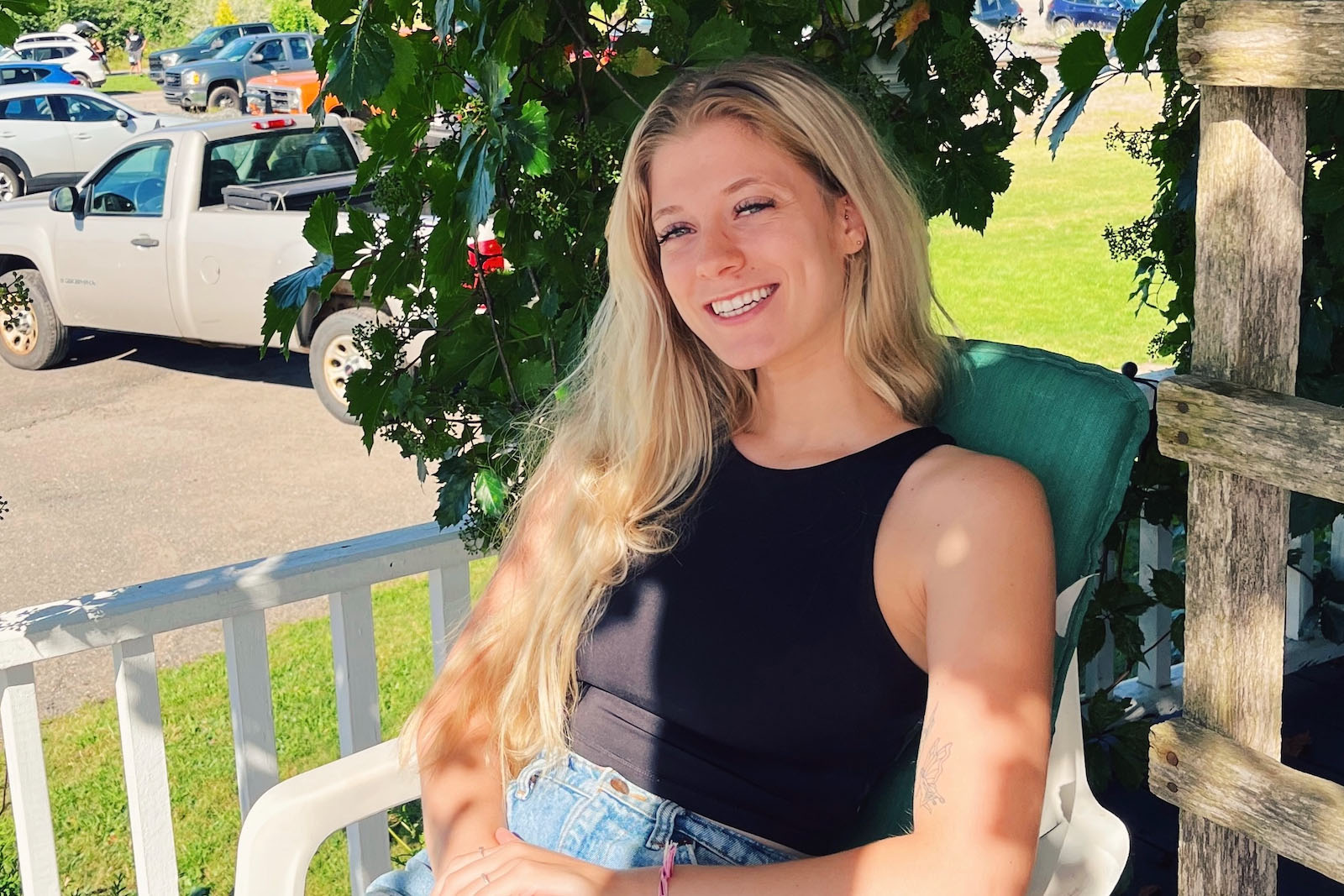 Grace Tarrant
Corporate Concentration and Wealth Inequality
"I wanted the ability to pursue my own specific research on a topic closer to home, wealth inequality in the Maritimes."
Read more about Grace's experience

The title of my ISRG is Neoliberalism, Corporate Concentration, and Wealth Inequality in the Maritimes.

At its core, this research is focused on how New Brunswick's existing issues surrounding outmigration and economic stagnation have led policy decisions to overwhelmingly favour big business such as Irving Oil, at the expense of New Brunswick's working-class population, citizens' health, and overall long-term security.

New Brunswick has a vast and uniquely precarious working-class population which both stems from and further perpetuates an inter-dependency on big business, a reality that leaves little room for reformative political action.

As I enter my final year at MtA, I am starting a new position with The Argosy as News' editor. The past two years I was the paper's Opinion's editor and also a member of the Political Science and International Relations Student Society.

Going forward, I hope to pursue master's studies in political science with a focus on maritime labour relations.
Internships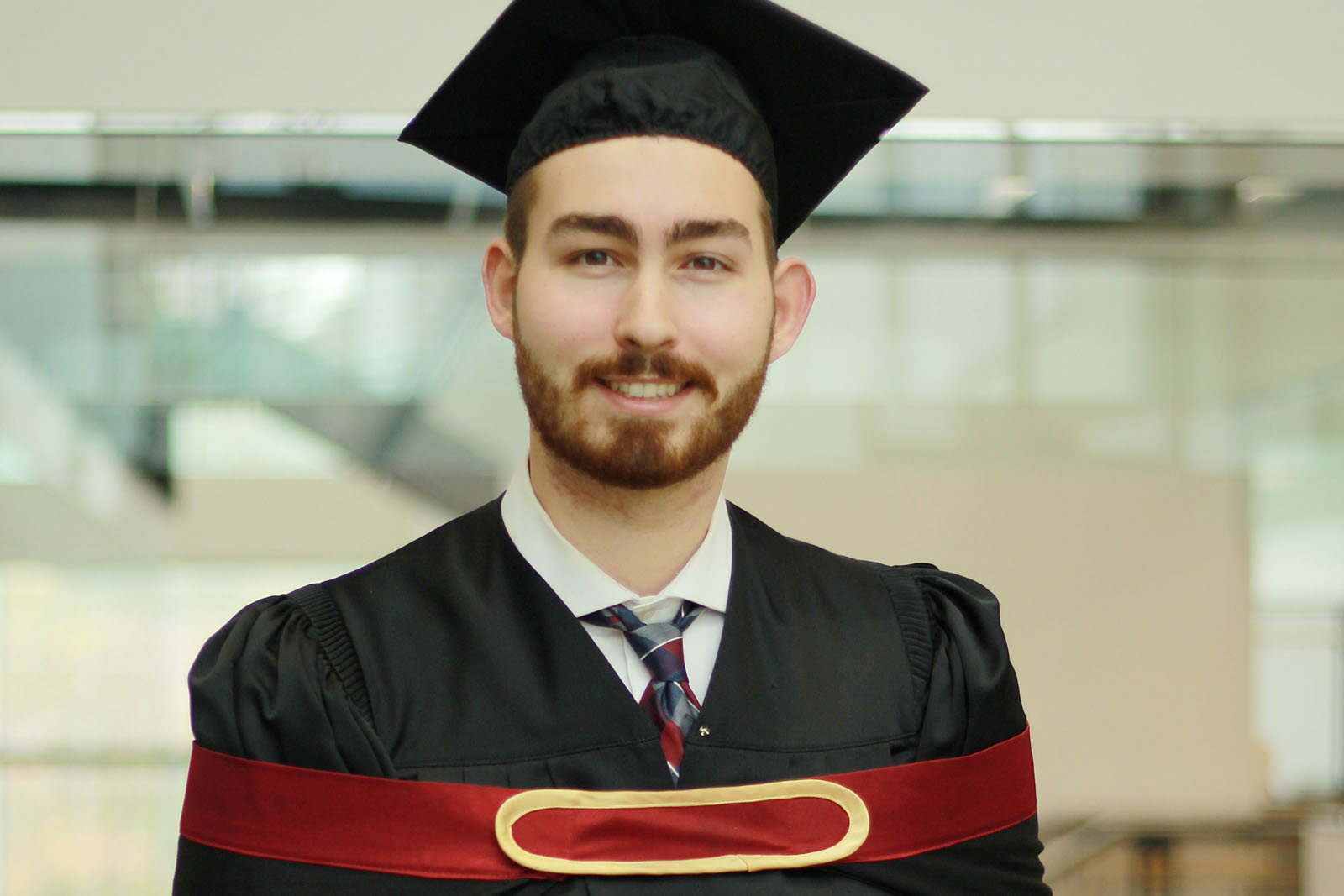 Ian Richardson
New Brunswick Legislative Internship
"I wanted the opportunity to learn about the inner workings and daily processes of the legislative assembly. I am curious how the different parties are able to work together (if at all) during committee sessions, and to see how the daily reality of government compares to theory in the classroom."
Read more about Ian's experience

 The ability to earn experiential learning credits and get paid was a huge bonus.  

As an intern, I conducted all manner of work for different parties and legislative officers.  

This included requests from MLAs directly which could range from dealing with constituent requests to conducting research on an issue. There were requests by political parties for research pertaining to all of their MLAs. Lastly, there were requests from committees and legislative officers such as drafting questions to be asked in committee and when deliberating on bills. No two tasks were identical, and it ranged from clerical work to legal research.

I am currently attending the University of Ottawa Law school and found the NBLIP a very useful element in applying to law school because it gave me direct experience with reading and interpreting NB statutes.