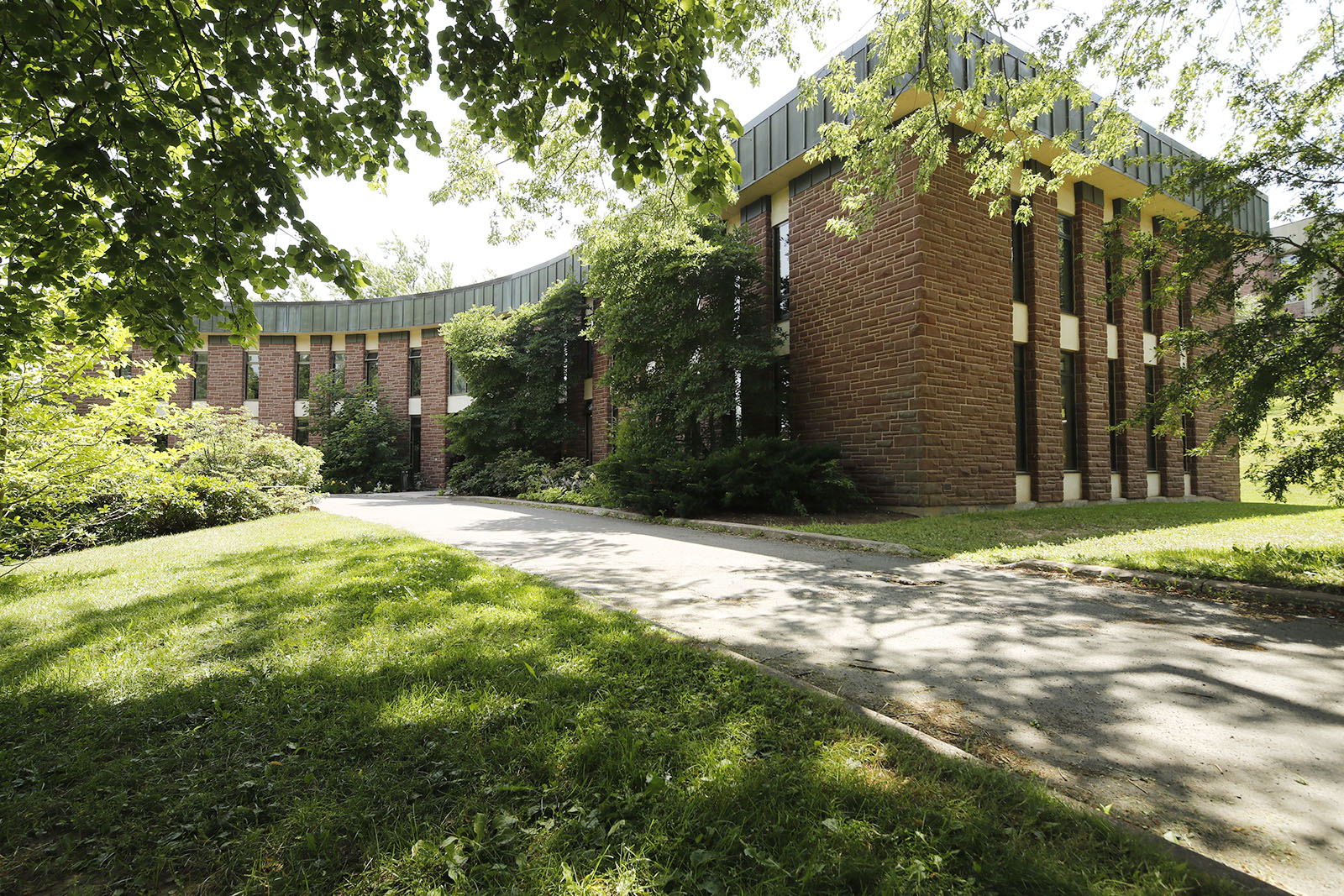 Marjorie Young Bell Conservatory of Music
The focus of Mount Allison's musical activity is the Marjorie Young Bell Conservatory of Music, which was opened in 1966 and which provides outstanding facilities for the Music department.
The building houses:
studios and offices
practice rooms
ensemble rehearsal rooms
a computer lab
classrooms
the Alfred Whitehead Memorial Music Library
choral and instrumental music collections
the 310-seat Brunton Auditorium performance hall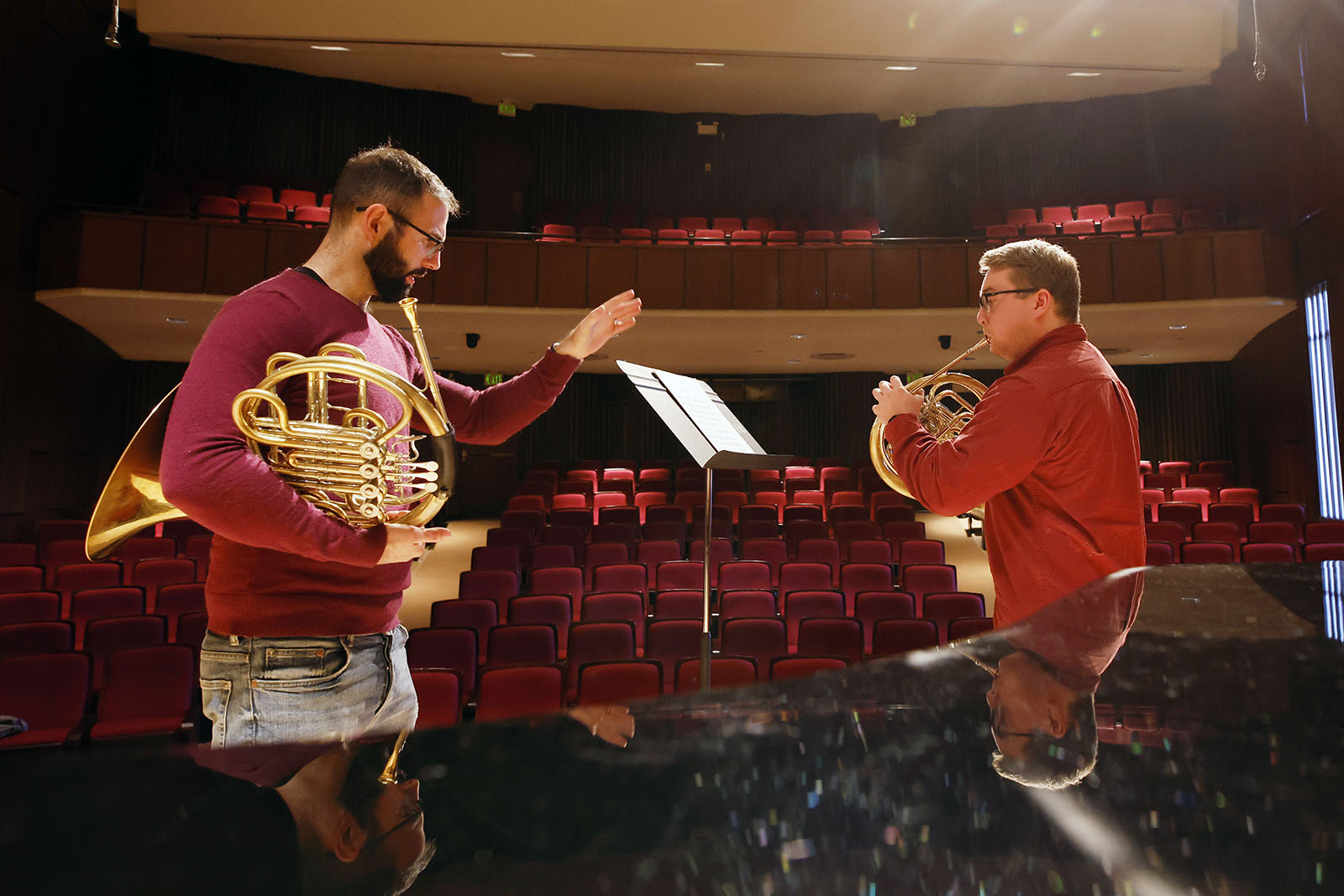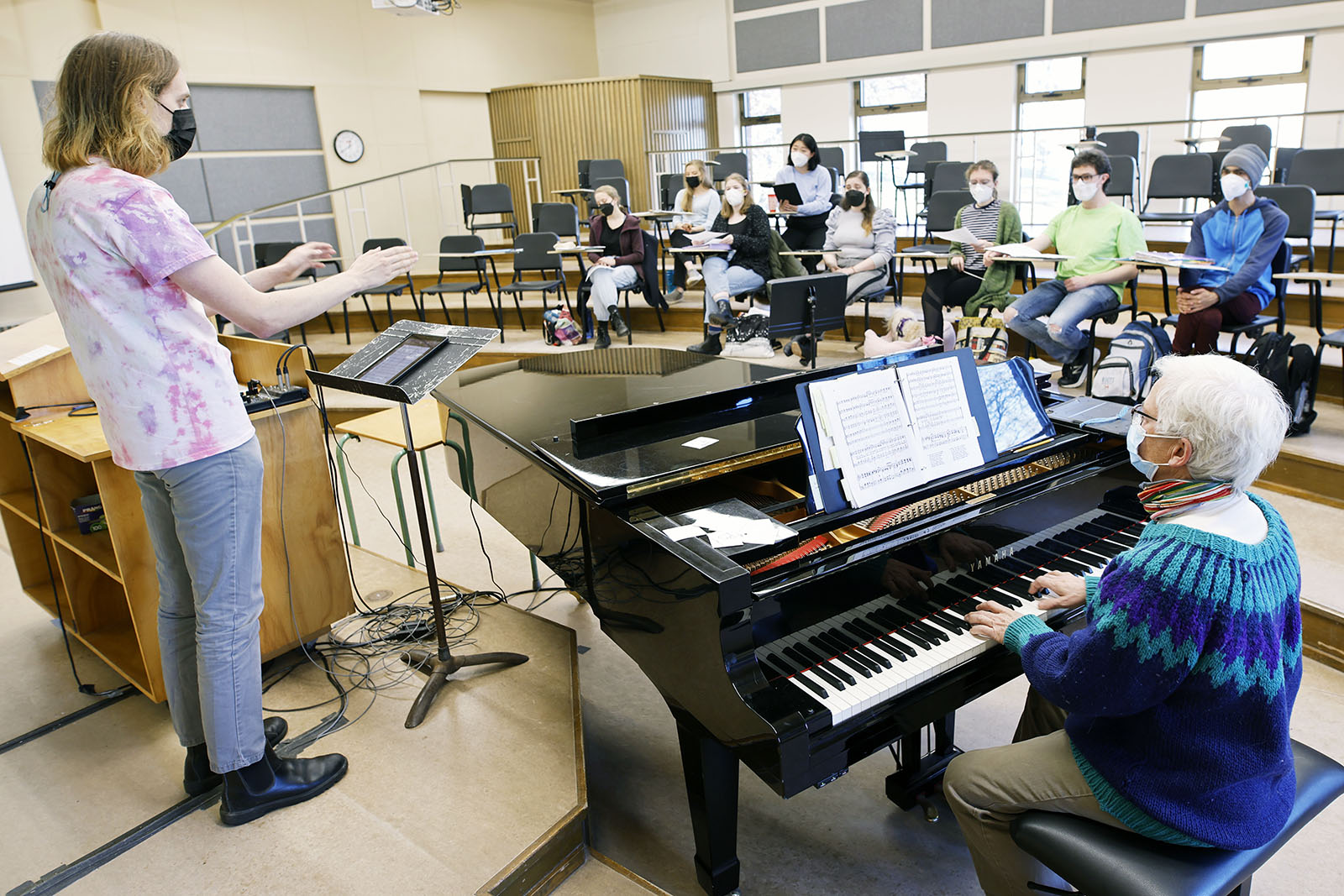 The "Conserv" is like a school within a school, and there is great camaraderie among faculty and students. The student Music Society organizes variety shows, parties, banquets, and other events that contribute to the quality of our student life. The Conservatory is truly the "home away from home" for our students.
Practice rooms
Practice and performance facilities are currently restricted. Please contact music@mta.ca for more information.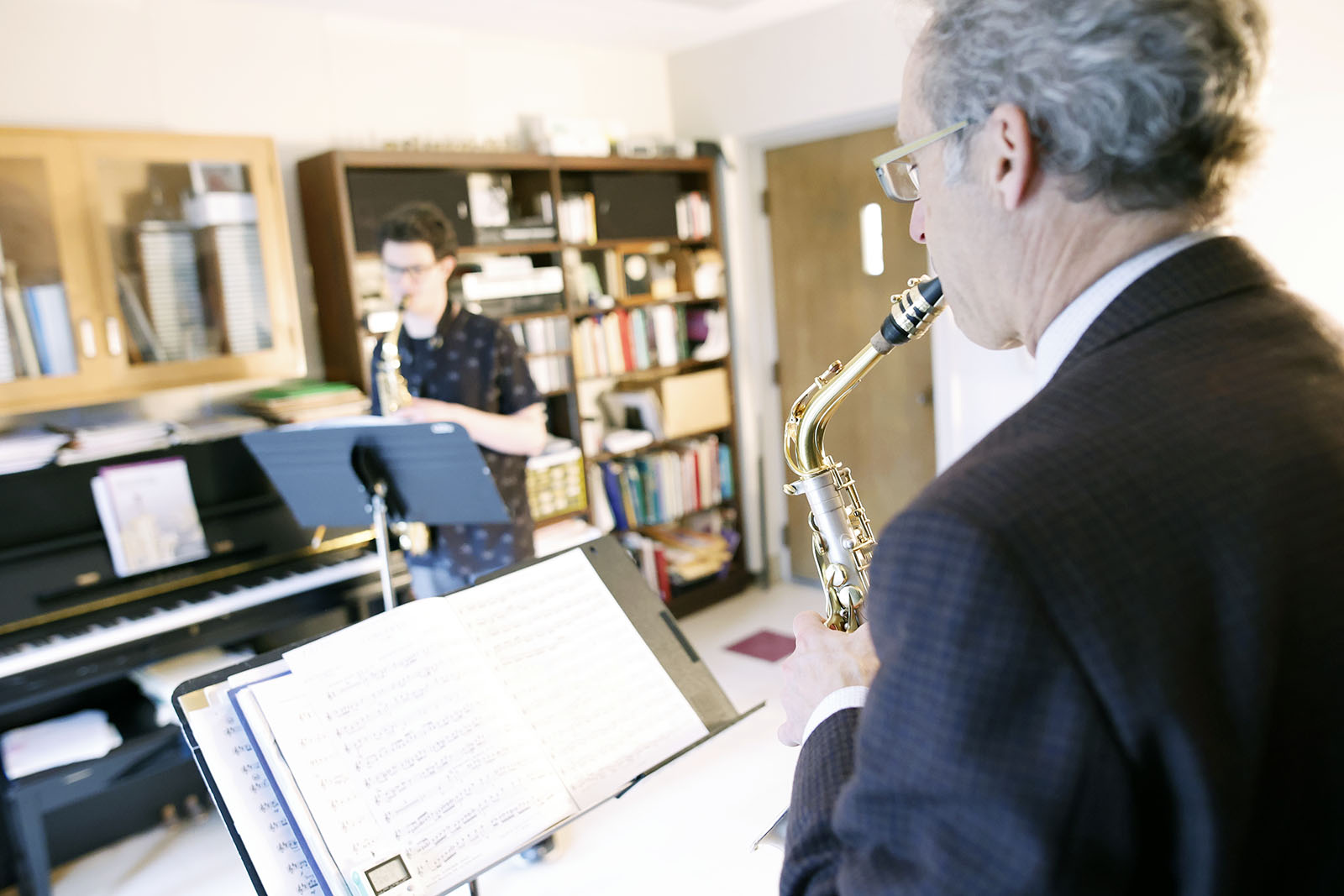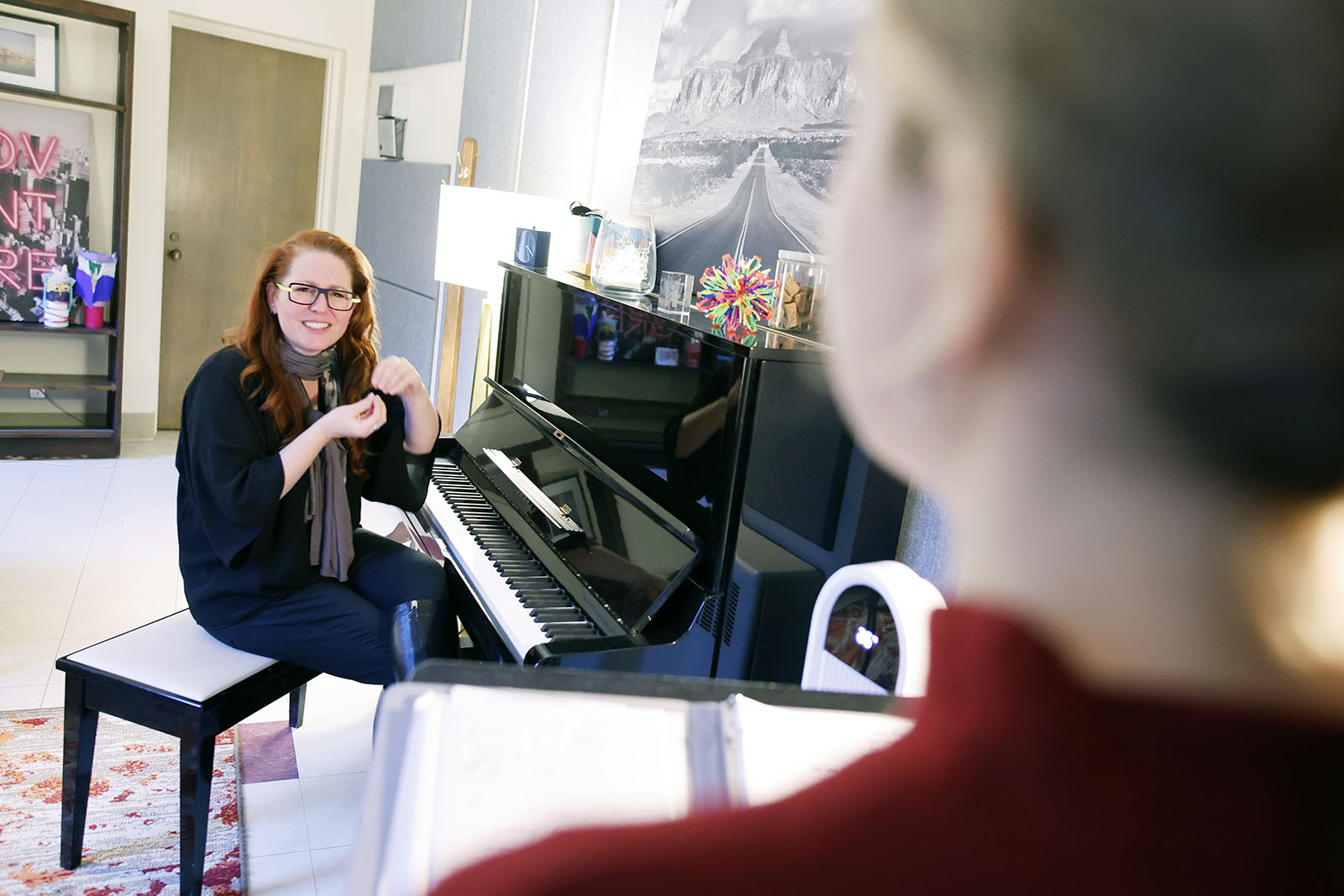 Instrument collection
The University has an outstanding collection of special instruments including two Casavant organs, two harpsichords, two 9' Yamaha concert grand pianos, as well as numerous other instruments. Practice and performance facilities are readily accessible to music students.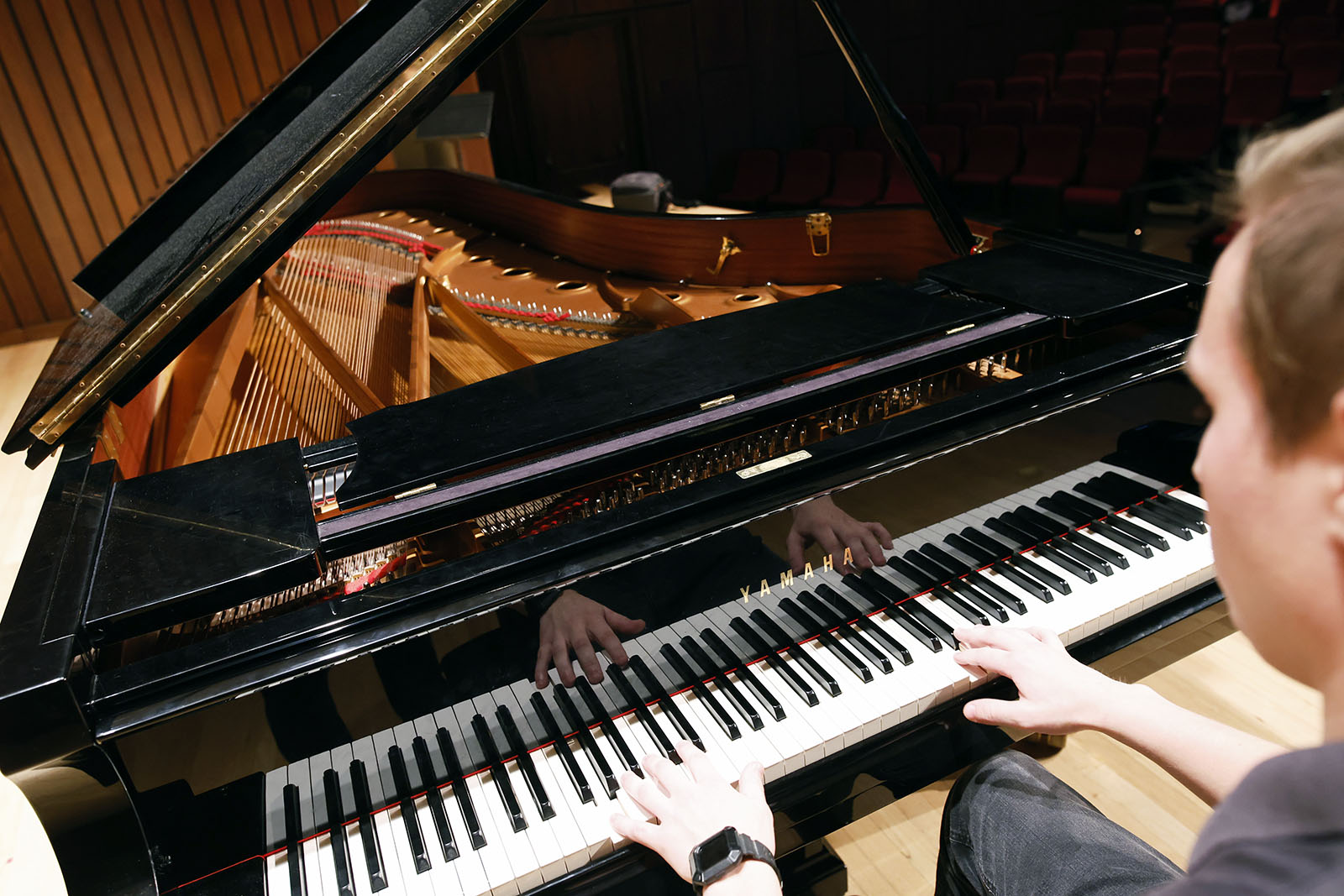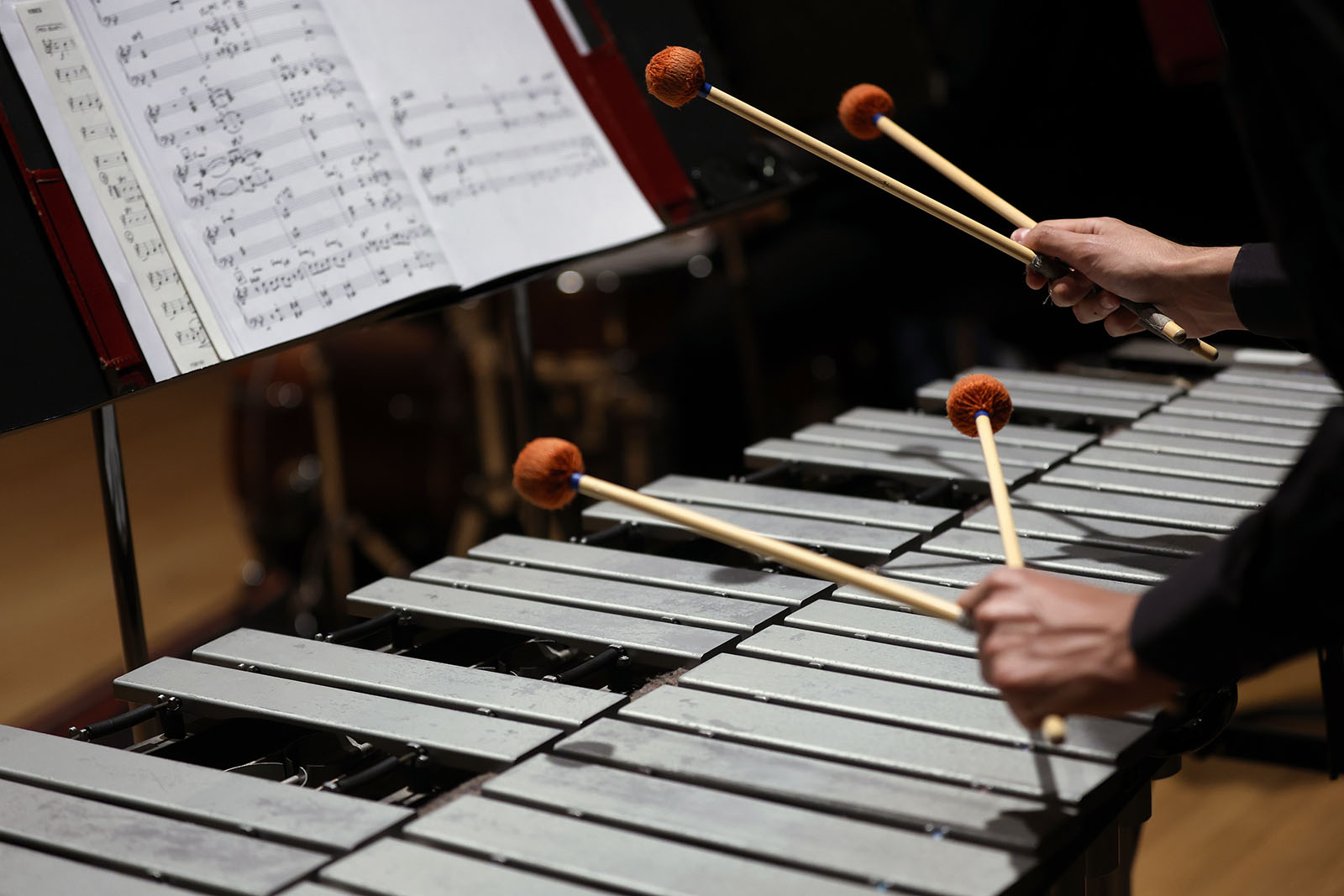 Hours
The Conservatory is open the following hours:
Fall and winter terms (September-April)
Monday-Friday: 8 a.m.-12 a.m.
Saturday-Sunday: 10 a.m.-12 a.m.
Summer term (May-August)
Monday-Friday: 8 a.m.-6 p.m.
Saturday, Sunday, and holidays: Closed
---
Alfred Whitehead Memorial Music Library
The recently expanded Alfred Whitehead Memorial Music Library holds thousands of books, recordings, videos, scores, and periodicals, as well as listening, video-viewing, and study areas.
Opened as the Whitehead Library in 1974, the Music library is located on the lower level of the Marjorie Young Bell Conservatory of Music.
Considered one of the best music collections in the Maritime region, the Music Library's physical collections include:
nearly 10,000 books
more than 29,000 printed music scores
about 8,000 sound recordings
360 DVDs
a large sheet music collection
The Music Library also houses archival copies of Music department concert recordings going back to 1967.
Students and faculty also have access, both on campus and remotely, to digital music resources such as Naxos Music Library (including the separate Jazz, Video, and World Music collections), Oxford Music Online, RILM, and a large number of online journals.
» Alfred Whitehead Memorial Music Library website
---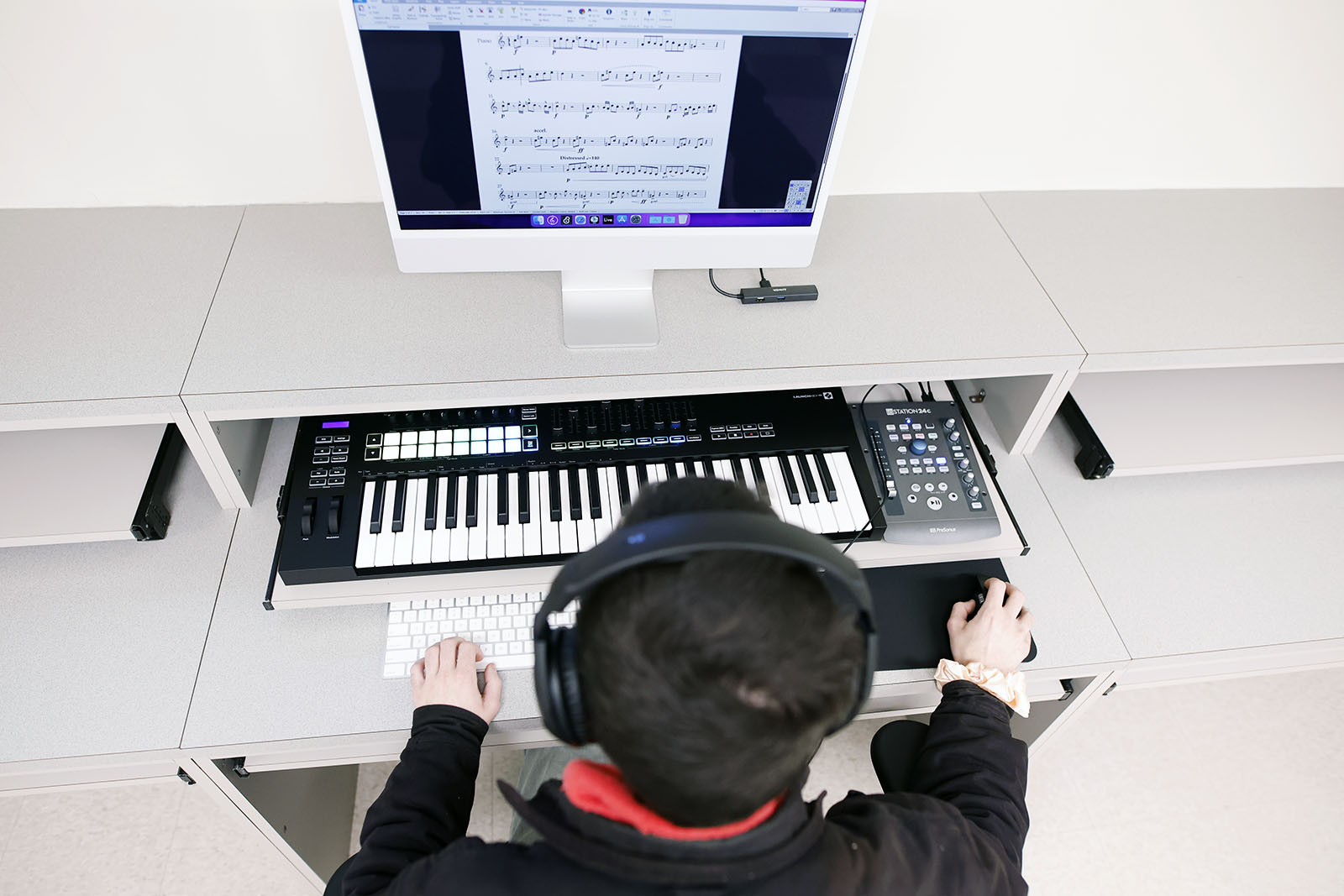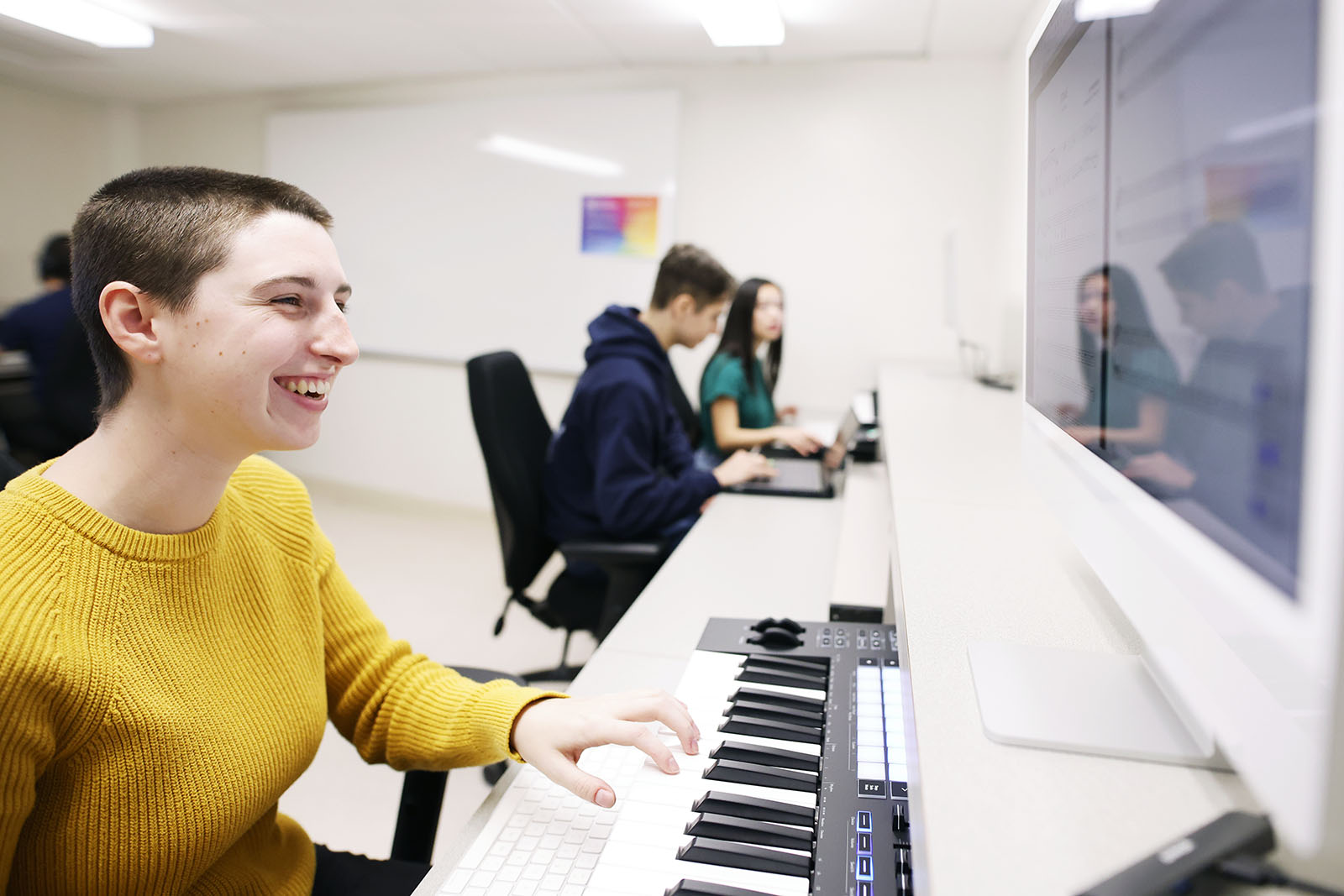 Music Computer Lab
The Music Computer Lab is located in Room 013 in the basement of the Music Conservatory and is equipped with hardware and software for music notation, audio editing, and electroacoustic composition.
While students in all music courses are encouraged to use the lab, first priority is given to students whose work requires the use of music-specific software and hardware not available elsewhere on campus.
The lab is locked and requires a passcode for entry. Students in Composition courses will receive this code in class. All other Music students should contact musiclab@mta.ca for the code at the beginning of each semester.
Print jobs from the Music Computer Lab can be sent to the printer outside the door to the Music Library (in the basement of the Conservatory) and are paid for by the print credits on your student card.
Please remember that the lab is a shared space and that food and drink are not permitted (with the exception of bottled water). Make sure to log out when you are finished and please do your part to keep the lab tidy.
Dr. Kevin Morse is the lab administrator. Please contact him if you have questions or concerns at kmorse@mta.ca.