The Bragg Women Music Opportunities Fund was established in 2017 by John Bragg, Mount Allison alumnus and past Chancellor, and his wife Judy, also a Mount Allison graduate.
The fund honours five women in the Bragg family who made significant contributions to music education including:
Zillah Bragg
Sylvia Bragg
Kathleen (Bragg) Sherman (Class of 1952)
Carolyn (Bragg) Glennie (Class of 1958)
Lorraine (Bragg) Moore (Class of 1970)
The Bragg Fund provides funding in three main areas:
The fund supports the visit of an artist-in-residence of national or international stature every year. The residency may include concerts, master classes, workshops, and mentoring of students.
The fund supports student summer programs and touring opportunities, including summer programs in music.
The fund supports music technology purchases, including advanced music-related software and hardware which will allow students to explore new ways of creating, recording, developing, and sharing their musical ideas.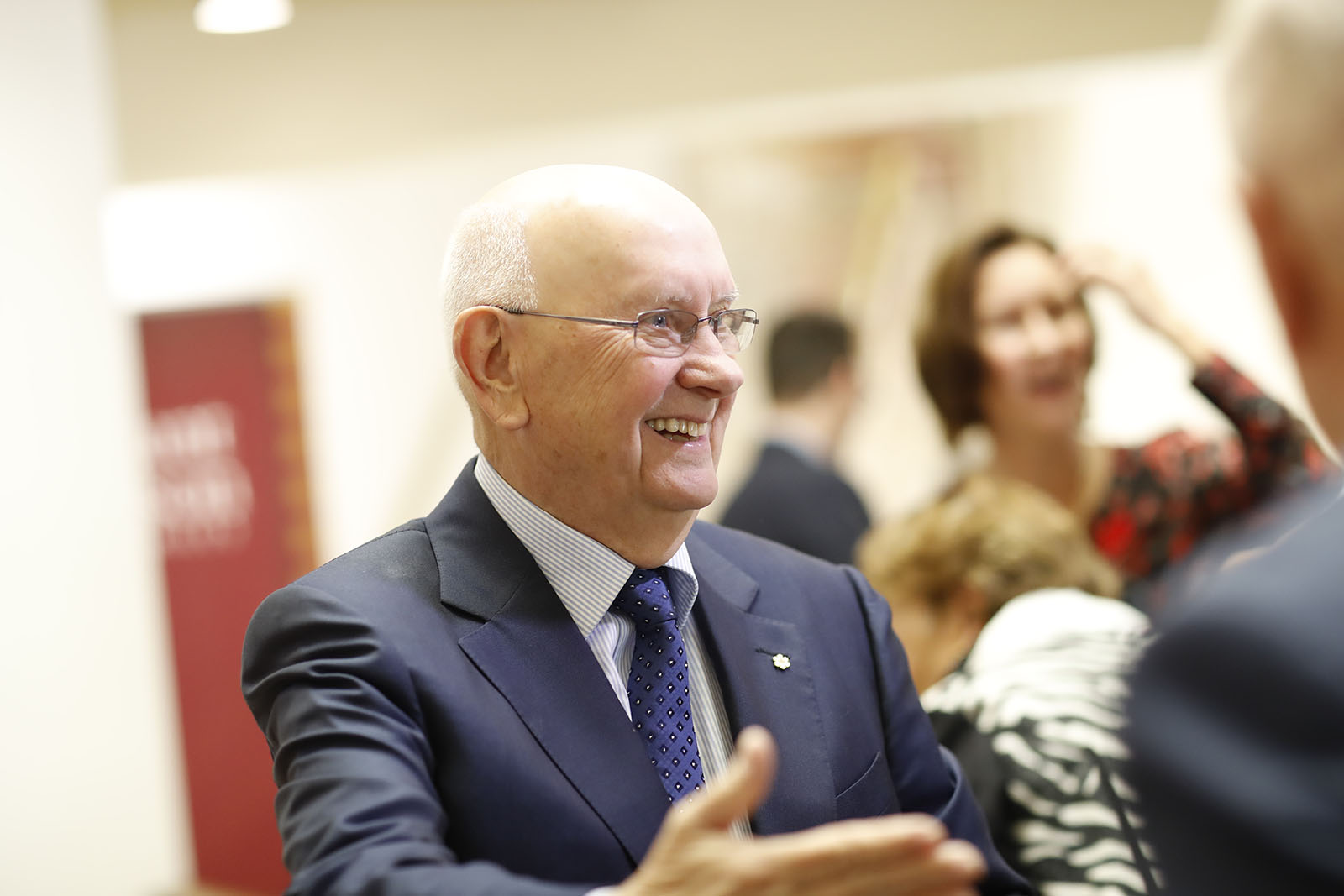 "Music and music education have always played an important role in my family. I am pleased to recognize Bragg Women in my family who have made lasting contributions to music education."
— John Bragg ('62, '63, LLD '93)
Bragg Artist-in-Residence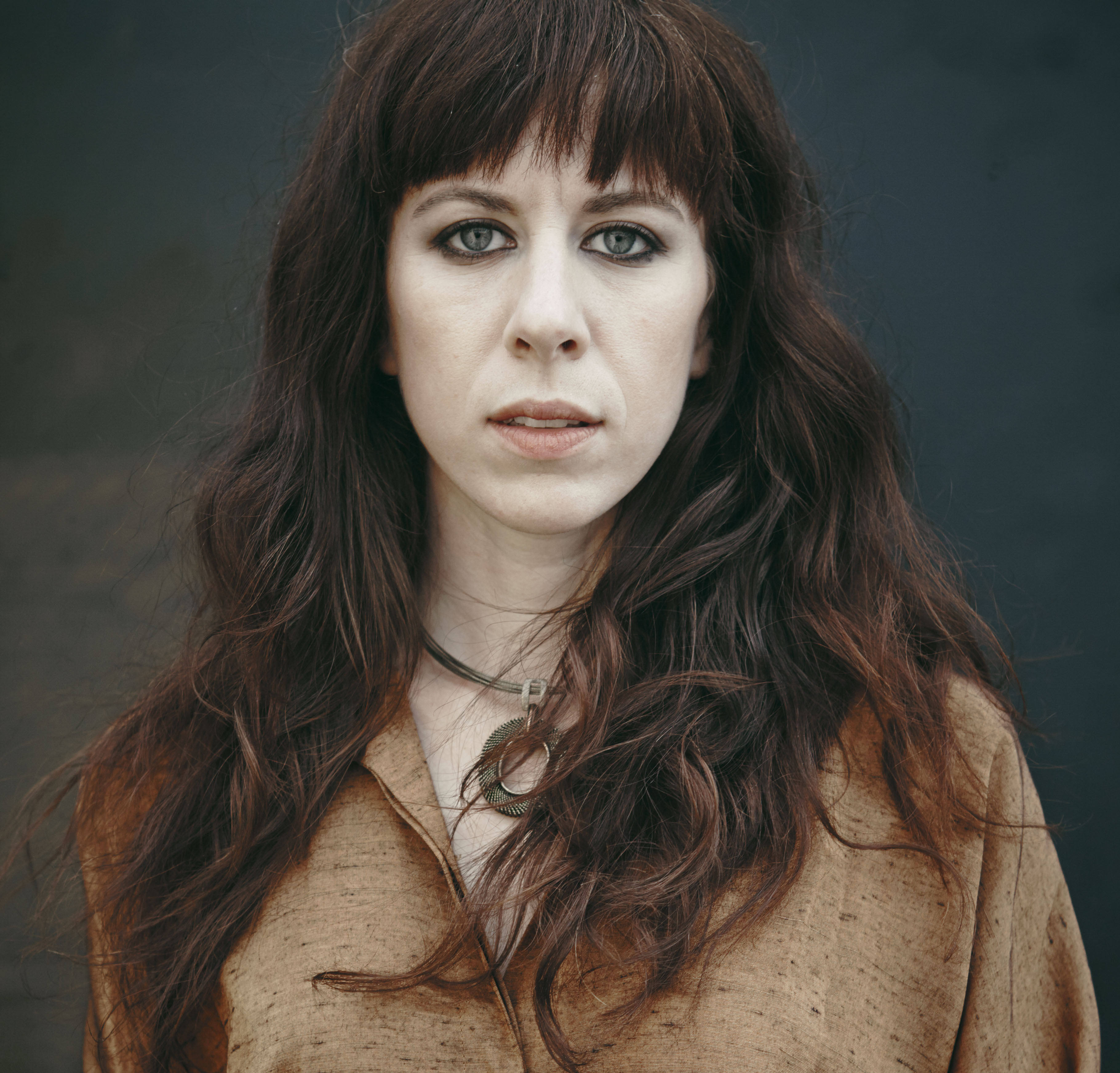 We were pleased to welcome composer Missy Mazzoli to Mount Allison as the 4th annual Bragg Artist-in-Residence from Nov. 14-19, 2022. Her residency included many learning opportunities for our students, including a masterclass, and a recital featuring students, faculty, and Missy herself!
Grammy-nominated composer Missy Mazzoli was recently deemed "one of the more consistently inventive, surprising composers now working in New York" (The New York Times) and "Brooklyn's post-millennial Mozart" (Time Out New York), and has been praised for her "apocalyptic imagination" (Alex Ross, The New Yorker).
Bragg Artist Biography

Missy Mazzoli is the Mead Composer-in-Residence at the Chicago Symphony Orchestra, and her music has been performed all over the world by the Kronos Quartet, eighth blackbird, pianist Emanuel Ax, Opera Philadelphia, Scottish Opera, LA Opera, Cincinnati Opera, New York City Opera, Chicago Fringe Opera, the Detroit Symphony, the LA Philharmonic, the Minnesota Orchestra, the American Composers Orchestra, JACK Quartet, cellist Maya Beiser, violinist Jennifer Koh, pianist Kathleen Supové, Dublin's Crash Ensemble, the Sydney Symphony and many others. In 2018 she made history when she became one of the two first women (along with composer Jeanine Tesori) to be commissioned by the Metropolitan Opera. That year she was also nominated for a Grammy in the category of "Best Classical Composition" for her work Vespers for Violin, recorded by violinist Olivia De Prato.

Mazzoli has received considerable acclaim for her operatic compositions. Her third opera, Proving Up, written with longtime collaborator Royce Vavrek, premiered to critical acclaim in January 2018 at Washington D.C.'s Kennedy Center, in April 2018 at Opera Omaha, and in September 2018 at Miller Theatre. The Washington Post called it "harrowing…powerful…a true opera of our time". Mazzoli's second opera, Breaking the Waves, a collaboration with librettist Royce Vavrek commissioned by Opera Philadelphia and Beth Morrison Projects in 2016, was described as "among the best 21st-century operas yet" (Opera News), "savage, heartbreaking and thoroughly original" (Wall Street Journal), and "dark and daring" (New York Times). 

Mazzoli is currently the Mead Composer-in-Residence at the Chicago Symphony Orchestra. From 2012-2015 she was Composer-in-Residence with Opera Philadelphia, Gotham Chamber Opera and Music Theatre-Group, and in 2011/12 was Composer/Educator in residence with the Albany Symphony. Missy was a visiting professor of music at New York University in 2013, and later that year joined the composition faculty at the Mannes College of Music, a division of the New School.  From 2007-2011 she was Executive Director of the MATA Festival in New York, and in 2016, Along with composer Ellen Reid and in collaboration with the Kaufman Music Center, Missy founded Luna Composition Lab, a mentorship program and support network for female-identifying, non-binary and gender nonconforming composers ages 12-18.

Mazzoli is an active TV and film composer, and recently wrote and performed music for the fictional character Thomas Pembridge on the Amazon TV show Mozart in the Jungle. She also contributed music to the documentaries Detropia and Book of Conrad and the film A Woman, A Part. Missy's music has been recorded and released on labels including New Amsterdam, Cedille, Bedroom Community, 4AD and Innova.  Artists who have recorded Mazzoli's music include eighth blackbird (whose Grammy-winning 2012 CD Meanwhile opened with Missy's work Still Life with Avalanche), Roomful of Teeth, violinist Jennifer Koh, violist Nadia Sirota, NOW Ensemble, Newspeak, pianist Kathleen Supove, the Jasper Quartet, and violinist Joshua Bell, who recorded Missy's work for the Mozart in the Jungle soundtrack.

Mazzoli is an active pianist and keyboardist, and often performs with Victoire, a band she founded in 2008 dedicated to her own compositions. Their debut full-length CD, Cathedral City, was named one of 2010′s best classical albums by Time Out New York, NPR, the New Yorker and the New York Times, and was followed by the critically acclaimed Vespers for a New Dark Age, a collaboration with percussionist Glenn Kotche. Vespers was released in March 2015 on New Amsterdam Records along with Missy's own remixes of the work and a remix of her piece A Thousand Tongues by longtime collaborator Lorna Dune.  The New York Times called Vespers for a New Dark Age "ravishing and unsettling", and the album was praised on NPR's First Listen, All Things Considered and Pitchfork. In the past decade they have played in venues all over the world including Carnegie Hall, the M.A.D.E. Festival in Sweden, the C3 Festival in Berlin and Millennium Park in Chicago. Victoire returned to Carnegie Hall in March of 2015 as part of the "Meredith Monk and Friends" concert, performing Missy's arrangements of Monk's work.

Missy is the recipient of a 2019 Grammy nomination, the 2017 Music Critics Association of America Inaugural Award for Best Opera, the 2018 Godard Lieberson Fellowship from the American Academy of Arts and Letters, a 2015 Foundation for Contemporary Arts Award, four ASCAP Young Composer Awards, a Fulbright Grant to The Netherlands, the Detroit Symphony's Elaine Lebenbom Award, and grants from the Jerome Foundation, American Music Center, and the Barlow Endowment. She has been awarded fellowships from the MacDowell Colony, Yaddo, Ucross, VCCA, the Blue Mountain Center and the Hermitage.

Missy attended the Yale School of Music, the Royal Conservatory of the Hague and Boston University.  She has studied with (in no particular order) David Lang, Louis Andriessen, Martin Bresnick, Aaron Jay Kernis, Martijn Padding, Richard Ayres, John Harbison, Charles Fussell, Martin Amlin, Marco Stroppa, Ladislav Kubik, Louis DeLise and Richard Cornell. Her music is published by G. Schirmer.
Bragg Artist Residency public events

As part of the 2022-2023 Bragg Artist Residency, Missy Mazzoli will take part in several public events:

TUESDAY, NOV. 15 
Guest in Composition & Music Technology I class. Room 100, 1:00-2:20 p.m.
Guest in Composition & Music Technology III/IV class. Room 100, 4:00-5:20 p.m.

WEDNESDAY, NOV. 16
Guest in Orchestration class (12 students; open to others). Room 100, 11:30 a.m. - 12:20 p.m.
Colloquium musicum: "Dark with Excessive Bright: the Instrumental works of Missy Mazzoli." Composer Missy Mazzoli discusses her life as a composer and performer, with a special emphasis on her instrumental music. Brunton, 4:00 p.m.

THURSDAY, NOV. 17
Master class with student performers. Brunton, 2:30 p.m.
Public talk: "From MTV to the Metropolitan Opera: Operatic works by Missy Mazzoli." Composer Missy Mazzoli discusses her dramatic works for the stage. Brunton, 7:00 p.m.

FRIDAY, NOV. 18
Guest in Orchestration class. Room 100, 11:30 a.m. - 12:20 p.m.
Student Recital of works by Missy Mazzoli. Brunton, 12:30 p.m. - TBC
Chamber Music recital: This year's Bragg Residency concludes with a concert of solo and chamber works by Missy Mazzoli, including her Vespers for voices and chamber ensemble and a solo piano performance by the composer herself. Brunton, 7:30 p.m.
Previous Bragg Artists-in-Residence

 

 

 
---
Bragg Summer Programs and Touring Awards
Each year the Bragg fund invites applications from students to support high-level off-campus training and mentorship opportunities. In many cases, these will be programs with a competitive application process. The fund assists with program fees, travel and accommodation, and other costs. In addition, the fund supports performance tours of student musicians.
Supported programs may include, for example:
Orford Music Academy summer programs
Opera NUOVA summer opera program
an independent mentorship with a film composer or conductor in a major urban centre
a summer program in music theory or musicology
Supported touring programs may include, for example:
an opera workshop, band, or choir tour of regional schools
a solo or chamber ensemble tour (e.g., a student brass quintet)
2023 Bragg Summer Program and Touring Applications
Applications for the 2023 round of funding are due by 4 p.m. on Monday, March 6, 2023 (deadline extended from Feb. 27). Completed applications should be e-mailed to Dr. Kevin Morse (kmorse@mta.ca) as a single PDF. 
Note that a faculty signature is required for both applications. Faculty may either sign the final PDF electronically or may submit the PDF on behalf of the student along with a short e-mail indicating their support.
Students may find it helpful to consult this guide to creating effective resumes and CVs for musicians from the Eastman School of Music. 
Please contact Dr. Morse (kmorse@mta.ca) with questions.