Studies in drama and in the theatre form an integral part of Mount Allison's special mission and tradition in the fine and performing arts.
They also play a vital role in the University's overall efforts to provide a liberal education.
The best in theatre and drama allows us to rehearse alternative realities. It shows us new perspectives, challenges us, and touches us, as our lives and the issues we face are reflected back in new and surprising ways. It can change our lives and change our world.
Students involved in drama at Mount Allison are challenged to work creatively and resourcefully, solving problems and discovering and exploring new means of communication and expression — all within a co-operative collaborative environment that is intimate enough to allow special attention to the individual student.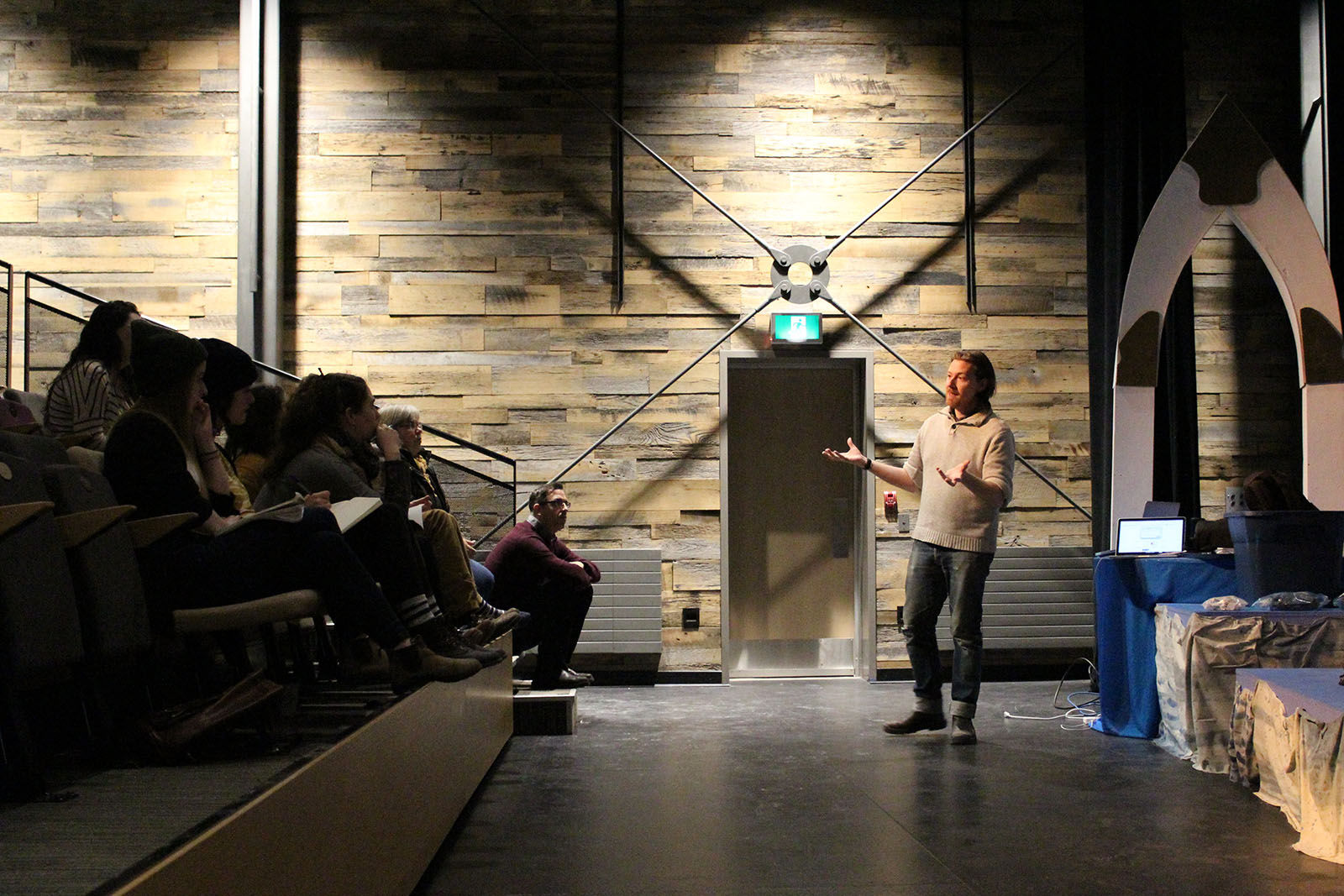 In response to our mandate as an interdisciplinary program in drama studies within the liberal education focus on Mount Allison University, our curriculum focuses on breadth — introducing students to as many areas of the discipline as our faculty and staff are qualified to teach.
Our capstone independent theatre projects course (DRAM 4011 Advanced Theatrical Interpretation) allows students to gain a measure of advanced work in areas of interest, while our extensive theatre season means all students (both drama and non-drama) have ample opportunity to experience a wide range of skills: artistic, practical, academic, social, managerial, critical, and experimental.
All dimensions of drama work are fully contextualized in the broader degree structure, which means students are not only exposed to at least one other field in some depth through their minor subject, but also introduced to a multiple of complementary and distribution study areas.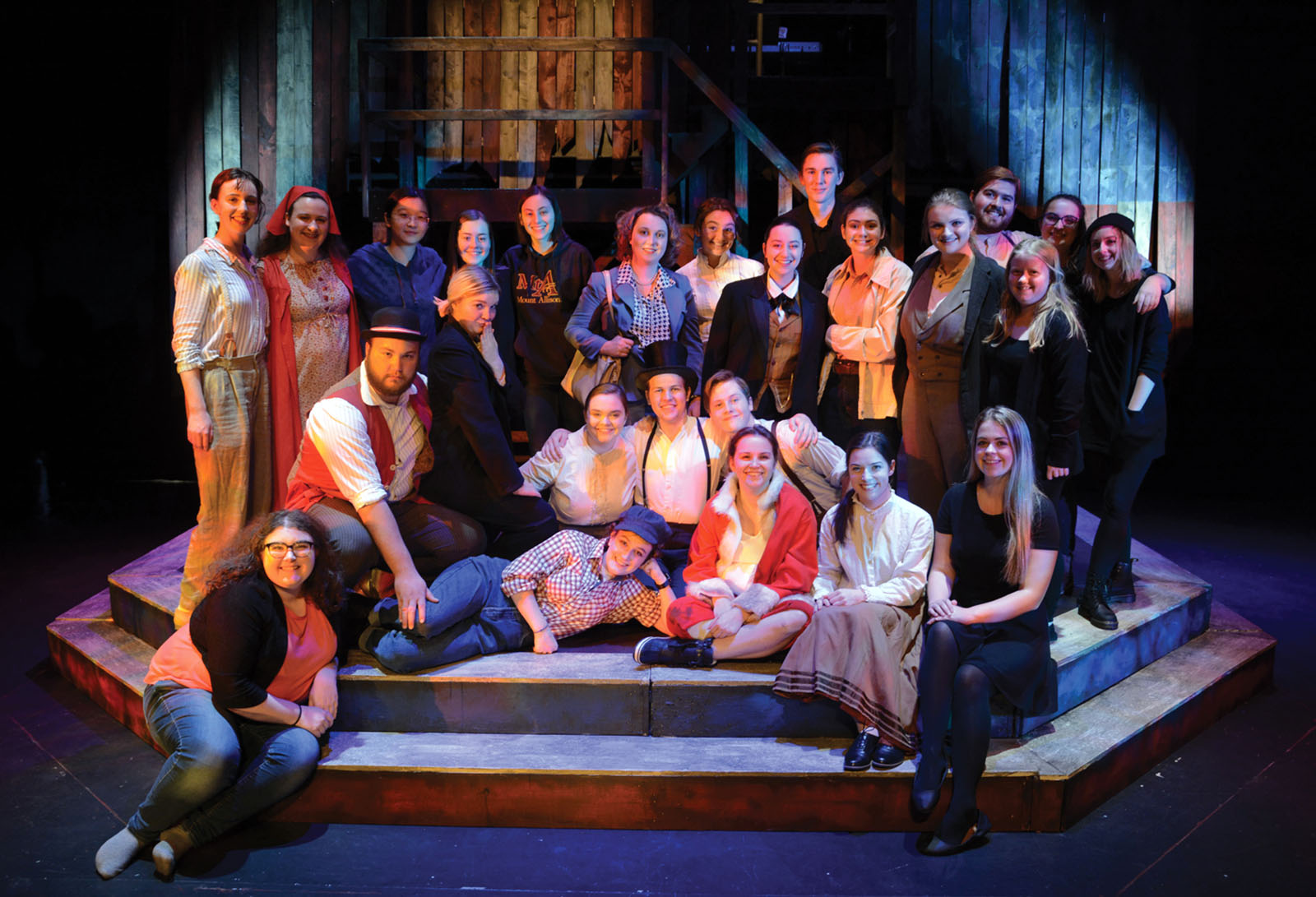 Students' involvement with the interdisciplinary program in drama may evolve through the formal routes of the major or minor in drama or it may take the form of co-curricular or extracurricular activities in support of Drama program productions in the University's multi-functional Motyer-Fancy Theatre. Typically, a total of up to 10 shows are mounted every year, performed and crewed by students, with direction and design by a mixture of theatre professionals and senior students.
Participation in the Motyer-Fancy Theatre is open to all Mount Allison students, regardless of their chosen field of study.
Many Mount Allison graduates — both those who followed the formal path of major or minor, and others who worked on Drama Studies theatre productions as enrichment of their academic programs, have gone on to careers in acting, directing, theatre management, stage management, design, and playwriting, both in Canada and abroad.
---
Social media
Subscribe to our newsletter
Sign up to receive our Motyer-Fancy Theatre and Drama Studies Newsletter.
Useful links
Contact us
---
Location
Purdy Crawford Centre for the Arts
152 Main St. Sackville, NB