Science Atlantic Mathematics, Statistics, and Computer Science Conference 2022
Oct. 14-15, 2022

About the conference
The Science Atlantic Mathematics, Statistics, and Computer Science Conference is an annual regional event. It provides a platform for undergraduate students in computer science, mathematics, and statistics at Atlantic Canadian universities to disseminate their research projects, participate in contests, and network with other students in the region. It also serves as a networking event for faculty members of Atlantic Canadian universities.
Conference organizers
---
Program
Day 1
Day 2
---
Plenary speakers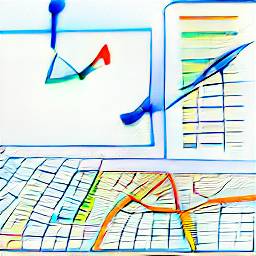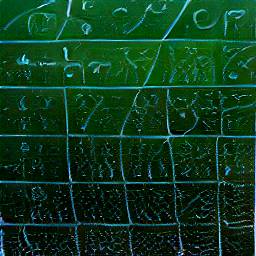 ---
Call for abstracts
We invite abstract submissions from undergraduate students of Atlantic Canadian universities for oral presentations. We encourage submissions from all areas of mathematics, statistics, and computer science.
Accepted abstracts will be presented at MSCS 2022 and published in the proceedings of the Science Atlantic MSCS 2022 conference.
MSCS represents an excellent platform for students to develop their presentation skills and to get valuable feedback from Atlantic university professors. Each student talk (abstract) should be registered by a faculty member or SA representative (or designate) of the respective university via email.
Name and email of student (presenter)
University name
Field: Math, Stats or CS
Title and abstract of talk (in TeX or plain text)
Name of supervisor if applicable
Name(s) of the collaborators, if any
The body of the email should contain the following.
We are now accepting the abstracts. The deadline for abstract submissions is  October 7th, 2022, 11:59 PM ADT.
---
Competitions
Atlantic Canadian Programming Contest 2022
TBA
Mathematics competition
---
Registration
Registration and payment available through the link below.
| | |
| --- | --- |
| Undergraduate Student | $55.00 |
| Graduate Student | $70.00 |
| Faculty   | $90.00 |
There is an additional registration process for the PROGRAMMING CONTEST that will be posted later.
Please note that there will be no evening banquet at this year's conference.
For information or inquiries contact mscs22@mta.ca
---
Accommodations
Blocks of rooms are being held at the hotels listed below.
Ensure that you mention Mount Allison Science Atlantic Conference when booking.
Please note that some hotels are in Amherst NS, a quick 10 minute drive across the lovely Tantramar marshes!
If you are unable to book rooms from those listed below, please contact mscs22@mta.ca for more options.
Coastal Inn
15 Wright Street, Sackville NB
Doubles (2 double beds)
Singles (1 double bed)
All $105 + tax
Comfort Inn
143 South Albion Street, Amherst NS
Doubles (2 beds)
Queen (2 beds)
Queen (I Queen, 1 pullout Sofa)
All $102 + tax
Wandlyn Inn
1539 Southhampton Road, Amherst NS
Queen (1 bed)  $99 + tax
Queen standard (2 beds)  $109 +tax
King (1 bed)  $129 + tax
Queen large (2 beds)  $119 + tax
---
Campus map
Through our interactive campus map you can explore our historic campus and see photos and descriptions of all our buildings, including all residences.
Download a campus map (pdf)
---
Campus accessibility
Our interactive campus map includes information on accessibility points on campus, including accessible entrances and accessible parking.