The Canadian Studies program has access to a number of special resources to support and enhance student learning.
In collaboration with the Centre for Canadian Studies, faculty members in Canadian Studies and Indigenous Studies offer a wide variety of learning experiences, both inside and outside the classroom.
For program advising, students are welcome to consult with Dr. Andrew Nurse about Canadian Studies. Contact us to discuss:
course selections in Canadian Studies and Indigenous Studies
degree requirements
opportunities for summer internships
independent Experiential Learning credits
Teaching Assistant and Research Assistant opportunities
support for student events and field trips
Summer 2023 Learning Opportunity! 
Contact for more information and registration: sdewolfe@mta.ca
Registration Deadline:  June 15, 2023 
Utilizing the community as the learning environment contributes to economic development, citizenship, cultural continuity, place attachment, and recognition of strengths within the community that are already present. Students have opportunities to learn in real life situations. When community members, students, educators, and industry work together on community and personalized goals, learning becomes everyone's responsibility. Through participation in the Community Builder Program and/or post-secondary courses (Entrepreneurial Reconciliation - 2991, Indigenous Community Assets – 1991), First Nation and non-First Nation students are provided opportunities to assume an active role in their learning.  
The benefits of this offering allow for First Nation communities in New Brunswick and Labrador to utilize their student summer employment funding to advance economic development goals of the community and its members. Students work through the course objectives in coordination with an 8 week paid internship while gaining credits toward post secondary or high school graduation. 
Program and Course Description 
Community Builder Program (non-credited- July 4- August 25) 
The Community Builder Program was developed with the awareness that unless entrepreneurial dispositions are developed through students taking ownership and leadership in their learning and on their communities, the community itself would achieve limited benefit. As a component of a "Communal Learning Approach"; the Community Builders Program presents First Nation youth graduating from high school, and students enrolled in post-secondary, with opportunities to explore and discover aspects of their community through a lens of experiential learning based on community input. In 2022, narrowing career pathways and areas of interest, while discussing subsequent post-secondary options, was an omnipresent theme throughout the project and revisited at each stage of this program. This program entails more than simply a summer job and demonstrates the key to success is the empowerment of youth to take ownership, enhance self-confidence, and take pride in their community. The intention is for students to discover and build upon resources that offer opportunities for growth. Work ethic is emphasized through real concrete community building initiatives. Interpersonal skills are enhanced through task-oriented, hands-on, leadership roles designed to entail an in-depth interest in Asset Based Community Development strategies, which in turn results in a greater understanding of their community. Student participants' self-confidence is improved through work responsibilities required to plan and implement community projects along with the development of personal/professional portfolios designed to profile and document entrepreneurial skills and achievements. Positive feedback from the community and media coverage motivated the students to further expand upon their ideas and determine realistic pathways to achieve their goals.  
Indigenous Community Assets Course (Dual Credited- New Brunswick and Labrador- August 28-September 1) 
Indigenous Community Assets aims to shift how students understand themselves as learners and requires them to step out of their comfort zone and into discovery! The course provides students with a platform to achieve their goals in creating community engagement plans that have been identified through discussions with community members. By understanding how power and knowledge are legitimized, learners will have a more informed foundation to move into asset-based approaches to community engagement. As a starting point to authentic community building, students identify what is 'strong' rather than what is 'wrong' with communities. The course functions as an extension of civic life, embedding a personalized approach to learning and aims to get students more involved in the community. With this shift, the community, being the primary producer of knowledge, can look inward at what they can do for themselves and decide what they need from institutions. The course is designed to create "discoverables" not "deliverables", encouraging students to reflect on assets that are already in communities. ABCD principles and practices are explored and embedded within an experiential learning component based upon Russell's (2010) six asset identifiers, requiring students to be active participants within First Nation communities. These six identifiers include: the gifts, skills, knowledge of residents; understanding the power of local social networks/associations; understanding the resources of public, private and non-profit organizations, and the role they serve; physical resources of their communities; economic resources of place; and stories of shared lives.  
Entrepreneurial Reconciliation (Dual Credited University Course- New Brunswick- July 4-August 25- running simultaneously with the Community Builder Program) 
The purpose of this course is to instil entrepreneurial competencies in students via an approach that fosters reconciliation through embedding western and Indigenous ways of knowing. Learners will have the opportunity to reflect on how First Nation communities enacted sustainable entrepreneurship prior to settler interference. Learners will also come to understand the impact of colonization on First Nation economies and how this continues to affect prosperity and self-determination. This course will introduce the fundamentals of business planning within the context of Indigenous cultures, values, communities, and the entrepreneurial environment. The course content will equip students to pursue non-profit and/or for-profit ventures based on their interests and/or those of their communities. This is a cross-functional and experiential project-based course that requires students to actively engage with the community.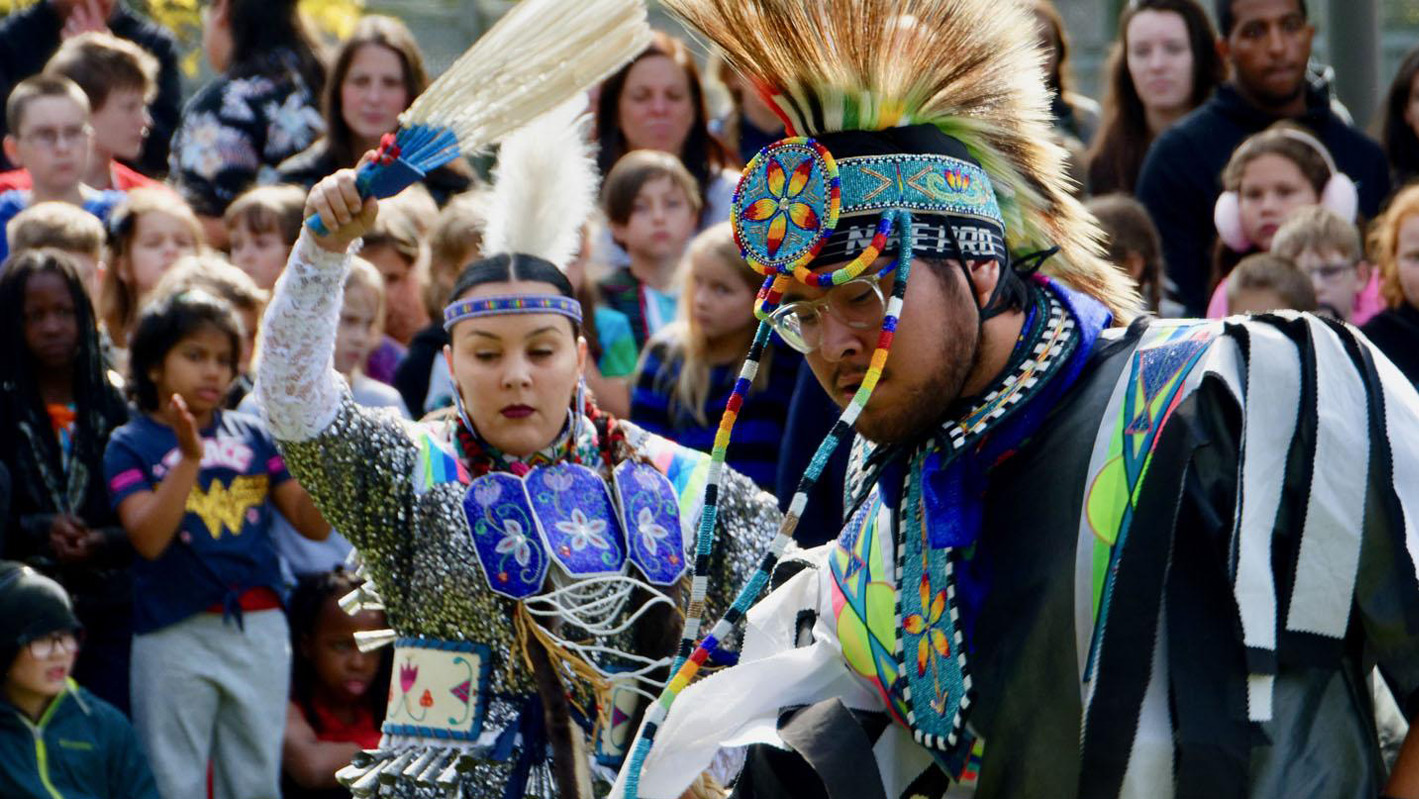 ---
"Canadian Studies, as an interdisciplinary degree program, provided me the opportunity to take courses from multiple departments that suited my interests and allowed me to bring in a wealth of perspectives and enriched my understanding of Canadian topics.  Several opportunities came through the department, including tutoring, participating as a speaker for the Canadian Studies conference in Fall 2021, and my independent seminar with Dr. Nurse (one of my all-time favourite courses).  Perhaps most significant for me was how I could pursue a double major with Sociology, since many courses in my multidisciplinary stream counted for both majors (as they had a Canadian focus).  The faculty of the program have consistently been engaging, personable and collaborative.  The days in Hart Hall and Avard Dixon are some of my fondest memories at Mount A!"

- Brittany Snow, Class of '22
---
Student Awards, Prizes, and Bursaries
Thanks to the generosity of donors, Canadian Studies has prizes and awards for students at different points in their degree.
Prizes like the David Blackwood Prize and the Donald T. Goodwin Prize are awarded annually at Convocation in recognition of outstanding Canadian Studies graduates. Funding is also available for students doing independent research in Canadian Studies, such as work in the library's Davidson Collection of Canadiana.
If you are a Canadian Studies student (Minor, Major, or Honours), you may be eligible for Canadian Studies bursaries, like the J.R. Howard Bursary or the Donald T. Goodwin Bursary. Contact the financial aid and awards counsellor at financialaid@mta.ca.
---
Internship Opportunities
Students can create their own paid summer internship through funding generously provided by the Bradbrooke Smith Internship in Canadian Studies. The Smith Internship enables students to work with organizations outside the Maritime provinces, while other Mount Allison internship opportunities support nearby student placements.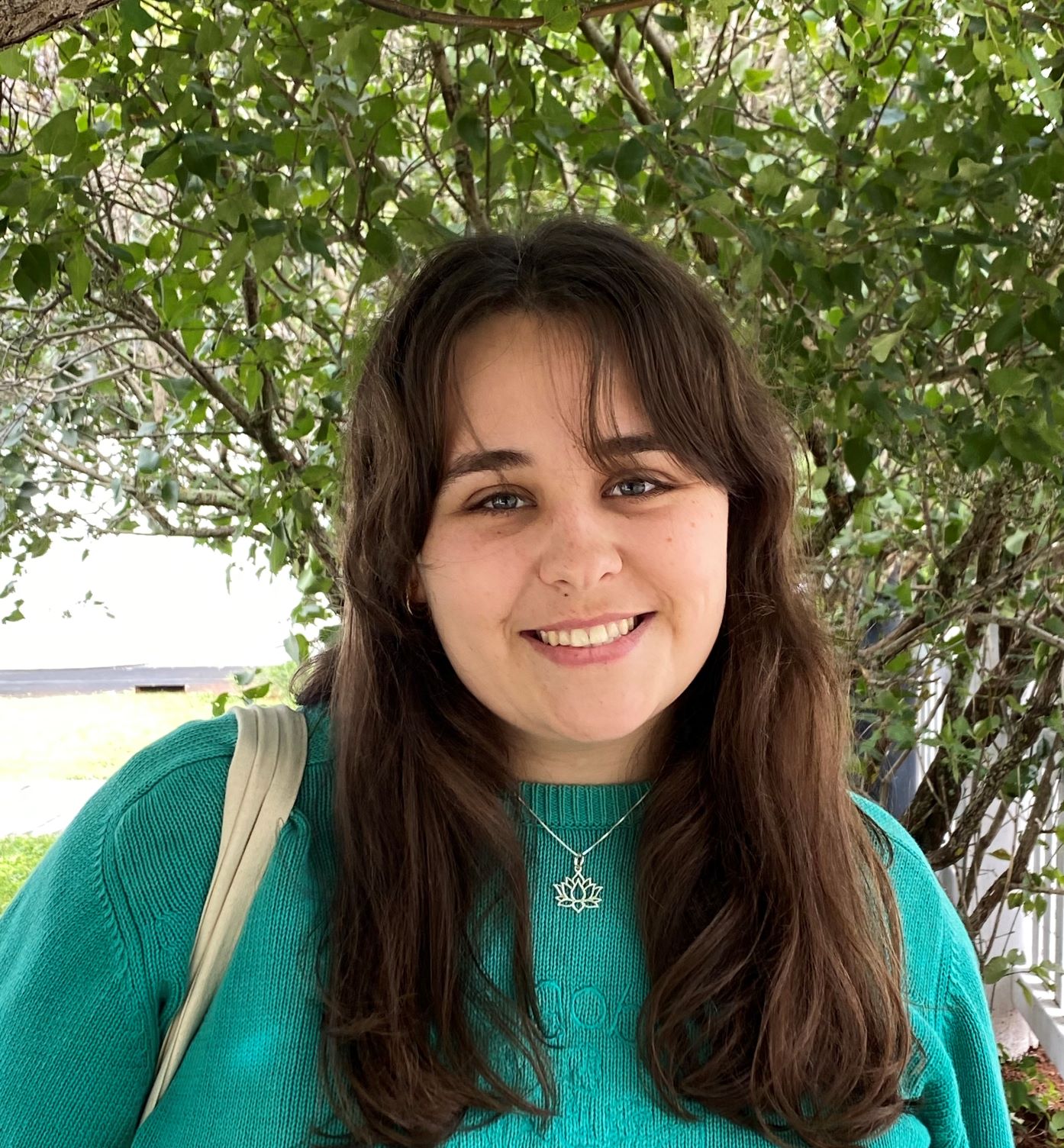 "Taking Canadian Studies gave me the opportunity to apply for the Bradbrooke Smith Internship. I earned the award and interned at a non-profit called Future Majority, working to mobilize the youth vote in Canada.
My favourite aspect was getting to work with savvy organizers in the field who are taking action on the issues that matter the most to youth. My passion is renewed heading back to Canadian Studies courses this fall. I've gained key skills and I am completely inspired."
– Ainsley Skelly, Class of  '24
---
Davidson Lecture
The Davidson Lecture is held annually and brings a distinguished Canadianist to campus to speak on a matter of importance to Canada.
Past Davidson Lecturers have included:
art historian and Black Canadian Studies scholar Charmaine Nelson
political scientist Janet Gross Stein
former UN Ambassador Stephen Lewis
noted journalist Graham Fraser
political activist and academic Judy Rebick
writer, broadcaster, and arts administrator Jesse Wente
Past Davidson Lecturers

Dr. Niigaan Sinclair
Dr. Bruce Kidd
Dr. Pamela Palmater
Jane Urquhart and Tony Urquhart

Dr. Sally Armstrong
Dr. Stéphane Dion
Dr. David Schindler
Dr. Thomas King
---
Stanley Lecture
This lecture was established in honour of the first director of the Centre for Canadian Studies, Dr. George F.G. Stanley (1907-2002).
Well-known for his role in the design of the Canadian flag and for his distinction as lieutenant governor of New Brunswick from 1982-1987, Dr. Stanley was also an accomplished academic, a Rhodes scholar, a member of the Royal Society, and the author or editor of some 18 books.  In addition to his academic and public career, Dr. Stanley had a significant military and public career, serving as an infantry training officer in Fredericton during the second world war, and rising to the rank of lieutenant-colonel.
The annual Stanley Lecture is given each year by a Mount Allison faculty member with expertise related to critical Canadian Studies
Past Stanley Lecturers

2023 - Sharifa Patel
2022 - Karl Hele
2020-21 — Vett Lloyd
2018-19 — Kevin Morse
2017-18 — Rosemary Polegato
2016-17 — Elizabeth Jewett
2015-16 — Bradley Walters
2014-15 — Meaghan Beaton
2013-14 — Craig Brett
2012-13 — Gemey Kelly
 

2011-12 — Michael Fox
2010-11 — Robert Campbell
2009-10 — Christl Verduyn
2008-09 — Nancy Vogan
2007-08 — Andrew Nurse
2006-07 — Frank Strain
2005-06 — Alex Fancy
2004-05 — Thaddeus Holownia
2003-04 — William Godfrey
---
The Davidson Collection
In 1969, when Edgar and Dorothy Davidson established a chair in Canadian Studies at Mount Allison, they donated a rich collection of Canadiana books, imprints, and manuscripts of great rarity and value, and many fine examples of early Canadian glass, of Canadian furniture of the 18th Century, and of Canadian painting and sculpture of the 19th and 20th Centuries.
In making the gift of this superb collection to Mount Allison, the donors stated that:
''...we are prompted to make this gift in recognition of the great contribution made by the men and women of the Maritimes toward our national life from its early beginnings to the present time. We furthermore have selected a New Brunswick university because we believe that in this province more is done toward solving the crucial problem of achieving a bi-cultural life than anywhere else in Canada.
... We have been impressed with the splendid facilities and aims of Mount Allison and with what is done there for young people, not merely from an academic point of view but also from a cultural one.''
This extensive collection reflects the personality and dedication, of Edgar Davidson the collector, and his widespread interest in the story of Canada.  The collection is now available in an online catalogue.
Visit The Edgar and Dorothy Davidson Collection of Canadiana
---
Other resources