Program
At Mount Allison, the Canadian Studies program addresses some of the most pressing topics in contemporary society: diversity, community, cultural literacy, and national identities.
The program is interdisciplinary, meaning that professors draw from different disciplines (History, Cultural Studies, English, Indigenous Studies, and more) to create their courses. Students who Major in Canadian Studies also take classes with Canada-related content in departments across the university.
Degree options
No matter their background, many students find that they do not know enough about Canada. The vast majority of Mount Allison students will end up in the Canadian workforce, where a critical awareness of contemporary Canadian issues is always beneficial.
Canadian Studies program offers courses leading to a Minor, Major, or Honours as well as a range of courses that can be taken as electives or as distribution credits.
---
Curriculum and courses
For students wishing to pursue a Canadian Studies degree, the curriculum is as follows:
In first year you will take introductory courses that examine contemporary Canadian issues and institutions as well as Canadian culture and identity.
Second year course options include cultural diversity, Canadian-American relations, and regionalism.
In third year you can explore Indigenous Canada, gender in Canada, and contemporary issues.
Your fourth year provides opportunities for independent studies, seminars, and advanced studies.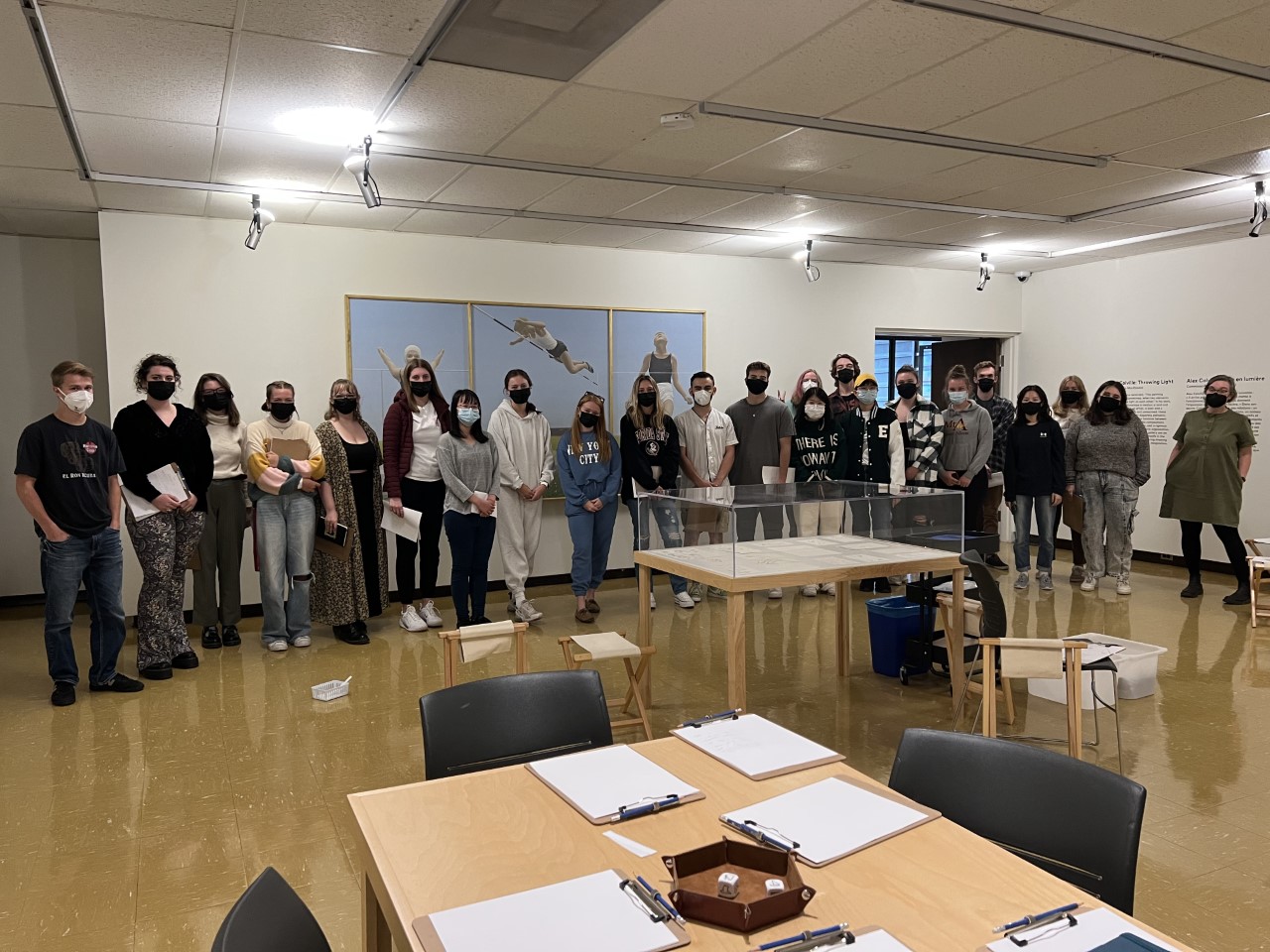 Students in Experience the Arts (CANA 2201) visit the Owens Art Gallery.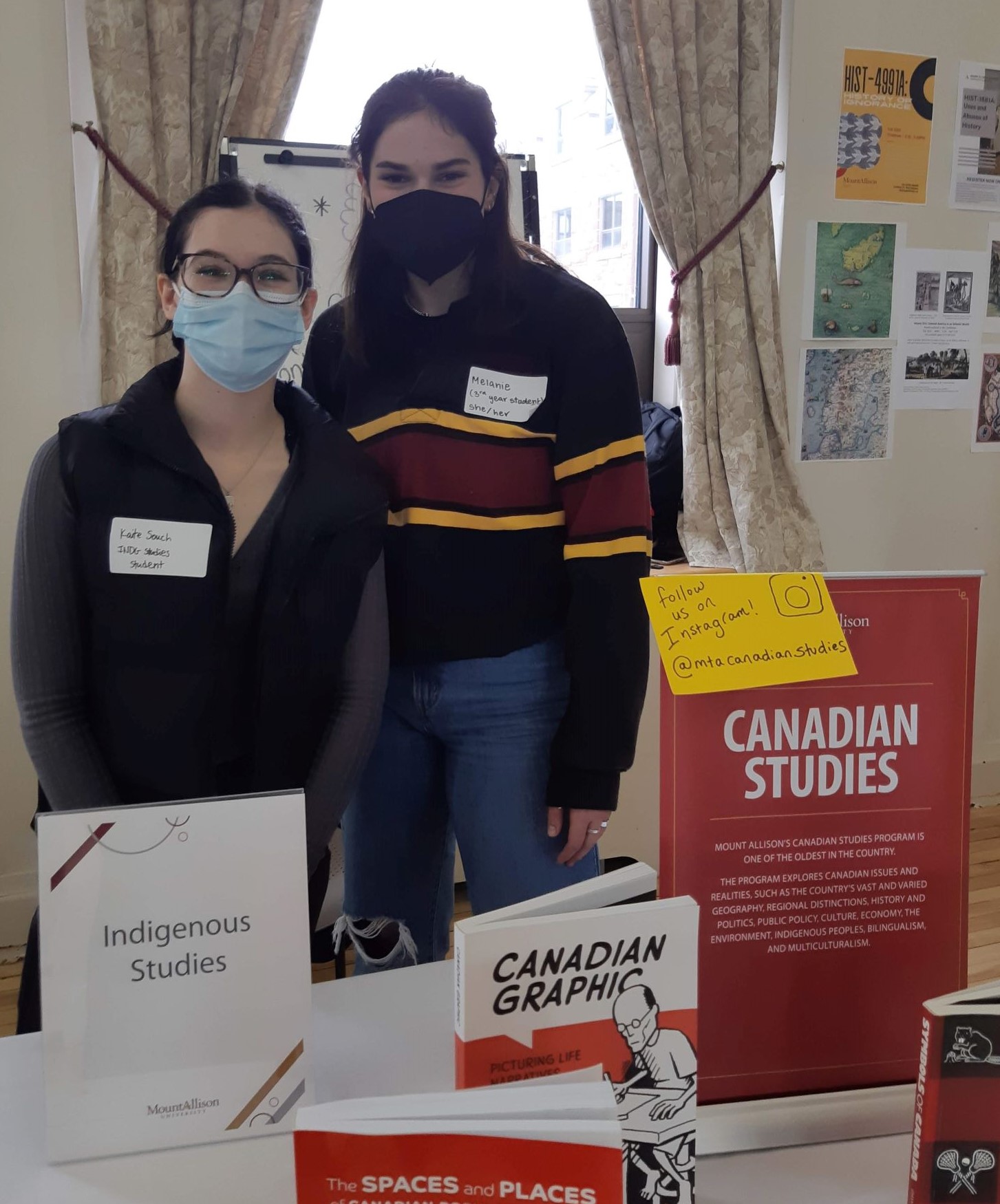 Indigenous Studies and Canadian Studies students Melanie Brochu and Kaite Souch help out at Open House.
Interdisciplinary study
In addition to your Canadian studies courses, students majoring in Canadian Studies choose courses such as:
History (immigration in Canadian history, labour history, urban history)
English (Canadian literature, Canadian drama)
Sociology (citizenship, identity and difference; comparative social policy; non-profit organizations; refugee studies)
Music (music in Canada)
Geography (natural resources management, rural and small town Canada, Canadian environmental planning and management)
Economics (economic issues in Canadian public policy, taxation and fiscal federalism)
Fine arts (art history, Canadian art)
French (Quebec literature and culture; Acadian history, culture, and language)
Political science (political parties and elections in Canada, environmental conflicts in Canada, interest groups and social movements, Canadian foreign policy)
International relations (Canada, globalization, and international development)
---
Find out more
Detailed information on degree options and course offerings can be found in the Academic Calendar.