The Frank McKenna School of Philosophy, Politics, & Economics supports new learning, scholarship, and global citizenship initiatives.
It does this by:
increasing the University's capacity for new scholarly activity and support for students
accelerating the development of new international partnerships and work-integrated learning opportunities for PPE students
providing global education as an instrument for achieving a dynamic workforce and a country with global connections and influence ― international learning benefits not just our students but also our society and nation
providing students with access to professionals and experts from the public and private sectors
rewarding hard work and merit through the launch of a new McKenna Scholars Program
financially supporting global citizenship and a diverse student body
developing prestigious internship placements (i.e. placements at embassies and global organizations)
Global in reach. Grounded in New Brunswick.
The Frank McKenna School of Philosophy, Politics, & Economics will attract adventurous and globally-minded students, draw new students to New Brunswick, and keep New Brunswickers in the province. At the same time, our students will travel around the globe, connecting Mount Allison and New Brunswick to the world.

"McKenna Students" will become ambassadors for the University and the province as they embark on a variety of work-integrated and experiential learning initiatives and become graduates who are prepared for the transition to a labour force impacted by significant global change.
The province, country, and world need culturally-sensitive, global citizens with experience in applying theory to practice in real-world settings. These citizens will come from the Frank McKenna School of Philosophy, Politics, & Economics.
---
"This is so exciting for the PPE program at MtA and the future students of the McKenna School. I was proud to learn of such generous philanthropic investments in PPE and can't wait to see future achievements of the McKenna School and its students and faculty."
Rebekah Howlett ('20)
Recipient of the Philosophy, Politics, and Economics Prize; the William Morley Tweedie Memorial Gold Medal; the Harold W. Simpson Memorial Prize; and the Gold A — A. Jane Avard Eaton Student Leadership Award
---
---
Inaugural Founders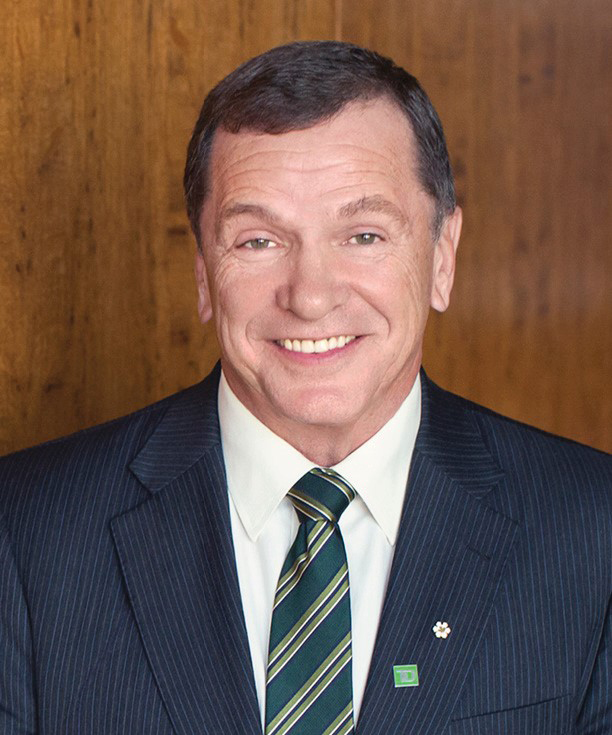 Frank McKenna
Biography

Frank McKenna is one of Canada's most respected political and business leaders.

He is a graduate of St. Francis Xavier University, Queen's University, and the University of New Brunswick Law School. He was awarded a prestigious Lord Beaverbrook Scholarship in Law and has practiced in courtrooms all the way up to the Supreme Court of Canada. He achieved widespread acclaim for his successful defence of Canadian boxing legend, Yvon Durelle. He was elected premier of New Brunswick in 1987 in a historic victory that left him with all 58 seats in the NB Legislative Assembly.

His time as premier was marked with widespread acclaim for balanced budgets and unprecedented job creation. He was the only politician in Canadian history to ever be named Economic Developer of the Year and was inducted into the Canadian Technology Hall of Fame.

He retired from politics 10 years to the day of his original election, keeping his promise to the people of New Brunswick that he would only serve as premier for 10 years.

Since leaving public life, he has been in widespread demand as a corporate director and acted as counsel to two national law firms. He was named by Prime Minister Jean Chrétien to the Security Intelligence Review Committee. He was also inducted into the New Brunswick Business Hall of Fame and the Canadian Business Hall of Fame.

In 2005 he accepted an invitation from Prime Minister Paul Martin to become Canadian ambassador to the United States of America.

Upon completing his time as ambassador, he resumed his corporate career with TD Bank Group, one of North America's largest banks. He also became the chairman of Brookfield Asset Management, a global asset manager with $500 billion in assets.

Additionally, he became a director of Canadian Natural Resources (CNRL), Canada's largest oil and gas producer.

The School of Public Policy is named in his honour at St. Thomas University as is the Frank McKenna Leadership Centre at St. Francis Xavier University.

His charitable work, particularly in Haiti, was rewarded with the Red Cross Humanitarian of the Year award.

He is a Queen's Counsel, member of the Queen's Privy Council, a member of the Order of New Brunswick, and a member of the Order of Canada. He is the recipient of 15 honorary degrees. He and his wife, Julie, have three grown children.

The Frank McKenna School of Philosophy, Politics, and Economics reflects Mr. McKenna's commitment to youth and education, but also global citizenship and the economies and communities of New Brunswick and the Maritimes — a region that will always remain close to his heart.
We are very grateful for the leadership and generosity of each McKenna School Inaugural Founder. Their philanthropic investment is a testament to Frank McKenna's leadership and citizenship and will have a lasting impact on students, Mount Allison University, and New Brunswick.
The Inaugural Founders will be called upon occasionally to provide valuable counsel to the McKenna School.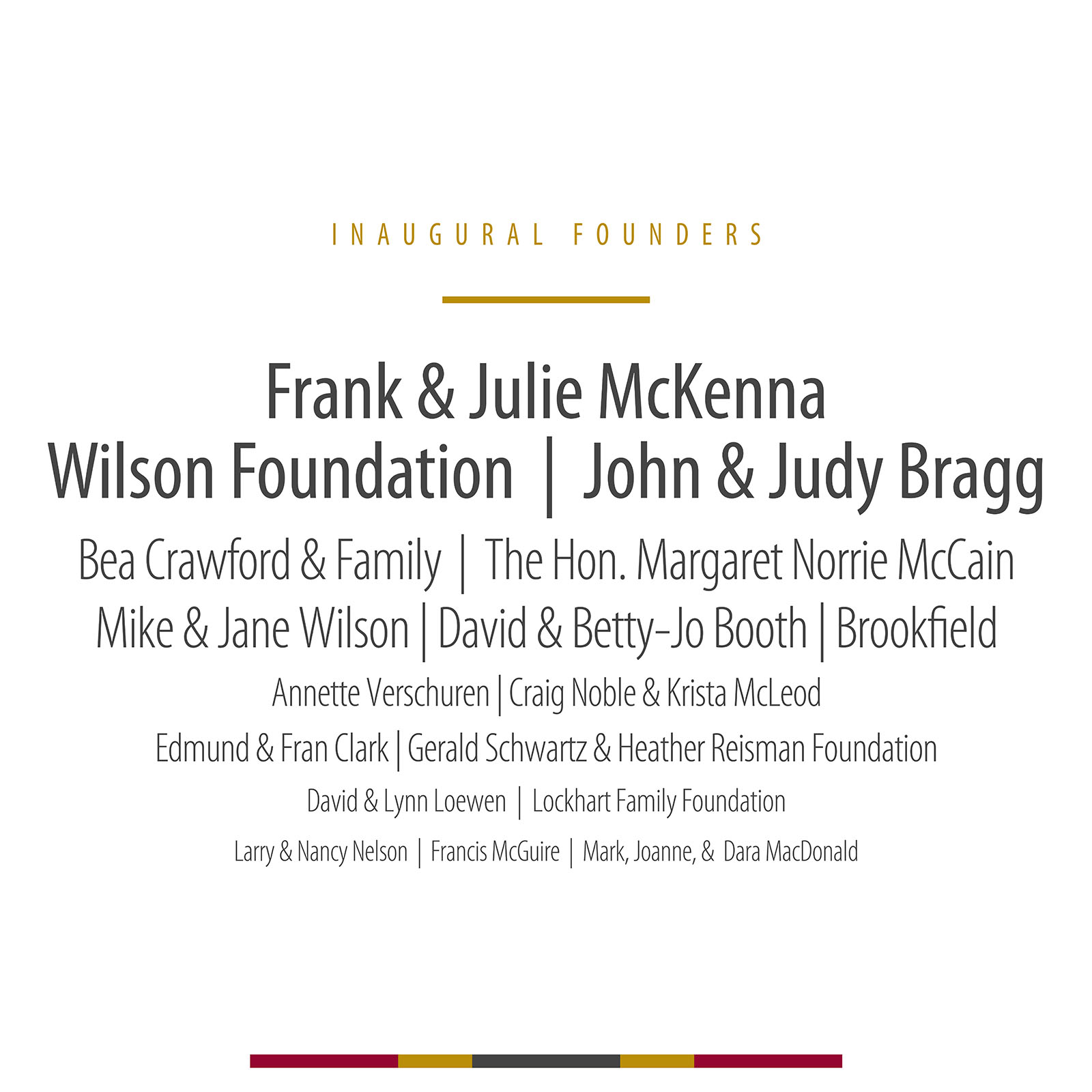 ---
Vision and history
The Mount Allison Philosophy, Politics, and Economics program began with the recognition of the value of a conversation between scholars, between scholars and students, and between students, about the core topics shared by all three disciplines.
The conversation began with the three founding faculty members talking about our recognition of a particular excitement we found in students who encountered a concept for the second time in a second discipline: the students experienced a flash of recognition at the encounter, followed by reflection on the disparate ways that people had approached similar problems.
For example, questions underlying the economics of contract enforcement — "how can we be trusted to keep our promises?" — arise again in a discussion of the political philosophy in Hobbes' Leviathan.
We crafted this statement for our proposal for the program: 
Philosophy, politics, and economics share in common a foundational concern with the abundant and widely varying ideas of what is good for human beings and the challenges that arise from attempts at realizing and reconciling these different ideas of the good in practice. Each discipline develops this concern from a conceptually and historically distinct standpoint.
The journey of recognition and reflection is different for each student. We believe that Mount Allison's small-class environment is an excellent place for us to conduct the many individual conversations about the journeys of our students as they contact the bodies of thought in each of the three disciplines and then reflect on how these concerns unfold in the world around us. The goal of our program is to provide opportunities for students to interact with new and established scholars and to take their curiosity to other opportunities to explore the connections between philosophy, politics, and economics.