Students can carry out their own social research while doing their honours or as student research assistants.
Read the descriptions below and see other titles of honours themes chosen by students in the department on the courses and programs page.
---
"Transforming Spaces of Learning: The Implementation of a Gay-Straight Alliance in a Rural Maritime Community"
Hannah Crouse
Supervised by: Dr. Fab Antonelli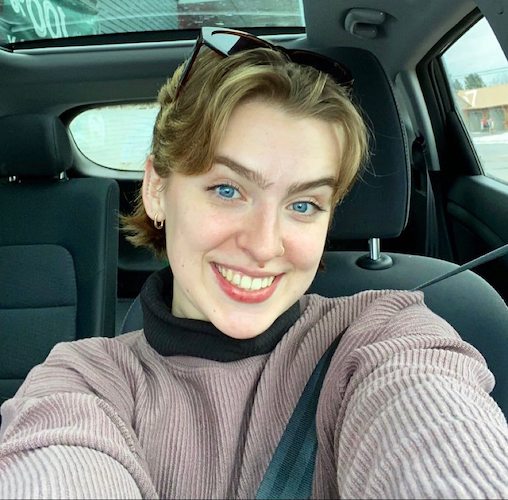 This thesis is an exploration of how gay-straight alliances (GSA) can create community amongst queer youth and present an opportunity for transformative change. I conducted five interviews with GSA advisors at a small, maritime school. Participants' accounts reflected the emancipatory pedagogy that emerged from the GSA, as well as reflections on allyship and communion with the oppressed. The findings of this study point to the clear need to have safe spaces in schools and how these queer youth need to be prioritized in institutional reform. These GSAs act as a small piece of the necessary institutional reform required to disrupt the subject-object relationship between queer youth and their oppressors.
---
"Transformative Justice and Student Organizing"
Helen (Xinyu) Yao
Supervised by: Dr. Fab Antonelli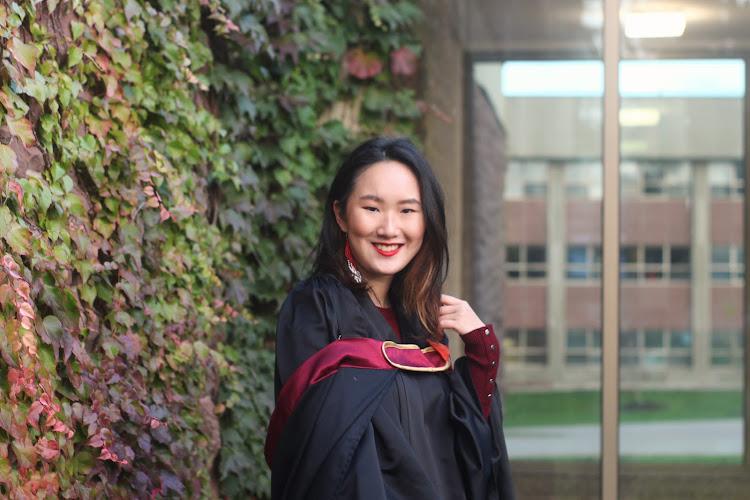 My thesis explores student organizing at Mount Allison University through frameworks of analysis derived from prison abolitionists. In the context of the research, prison abolition is regarded as a broad theory of emancipation and social transformation, presented in conjunction with theoretical perspectives on Black Marxism, decoloniality, and critical pedagogy. Seven semi structured interviews were conducted with self-identified student organizers, surrounding the themes of accountability and social change. A qualitative analysis was conducted on the contents of the interviews. Three major themes emerged: neoliberal organization, community accountability, and transformative practices. In the following chapters, these themes are analyzed in correspondence with existing literature, which draws from the works of scholars and organizers such as Angela Davis, Paulo Freire, Ruth Wilson Gilmore, and Mariame Kaba. Additionally, the research also references studies on other social movements, including the Zapatista Movement, the Maple Spring protests, the Sir George Williams University student uprisings, and the fossil fuel divestment movement. The findings reveal the importance for developing critical consciousness and community accountability practices in organizing, as well as identify the reproductive role of neoliberal institutions.
---
"A Critical Policy Analysis of Raise the Bar as the Most Recent Neoliberal Education Reform Rollout in Nova Scotia"
Brittany Snow
Supervised by Dr. Fab Antonelli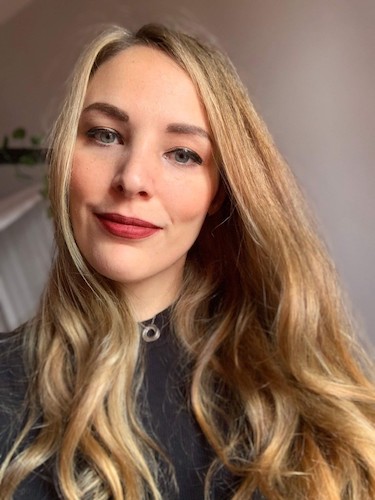 This thesis is a critical policy analysis examining a public education administrative review in Nova Scotia, Canada by Dr. Avis Glaze. Twenty-two recommendations for improving student performance and educational outcomes were outlined in Glaze's official document, Raise the Bar, which can be considered a neoliberal project. Dr. Glaze's recommendations were rooted in efficiency, austerity, and improving accountability. Soon after, Nova Scotia passed the Education Reform Act, officially adopting almost all of the recommendations Dr. Glaze provided. Many sweeping changes to education and administration have resulted, such as the removal of school boards. During the implementation of Dr. Glaze's recommendations, the impacts on equitable education outcomes have been felt across many stakeholders including teachers and students. This analysis considers the conditions that led to Dr. Glaze's review to assess if equitable education outcomes are achievable now, four years after Raise the Bar. Examining who benefits from education reform rollouts (and why), this thesis argues that changes to education are necessary for equitable educational outcomes but cannot be meaningfully implemented as a neoliberal project.
---
"A Place to Start: Disability Identity and Community at Mount Allison University"
Julia Connolly
Supervised by Dr. Christiana MacDougall
This phenomenological exploration of disability, identity and community at Mount Allison University was based on 10 semi-structured interviews with students who self-identified as having disabilities. Participants' accounts revealed complex experiences of disability where disability was both central and inconsequential to their identities. These accounts reflected embodied perspectives of disabled identity which recognize both disability and identity as contextual and multifaceted. Findings demonstrated how disabled students' identities were informed by the neoliberal expectations and limitations placed on them by the university, and also revealed the ways in which participants were working to decenter and resist these norms. Though institutional policies and practices often separated disabled issues from the rest of the university environment, participants found community by resisting the expectation of remaining quiet about disability. A sense of community with other disabled students was discussed as a factor that positively influenced participants' disability identities. By building community, participants resisted the isolation imposed upon them by the institution. Finally, the findings of this study also revealed ways in which participants were prioritizing interdependent communities in a university environment that privileges individualism and critiquing dominant neoliberal notions of self-care that neglect community.
---
"An Exploration of the Perceptions Held by Older Adults Surrounding Cannabis"
Victoria Reeves
Supervised by Dr. Christiana MacDougall
Due to its long-standing criminal status, the limited existing research on cannabis has predominately explored addiction and the efficacy of cannabis as a treatment for various medical conditions, with a focus on young people. As statistics reveal an increase in cannabis use among older adults it is important to explore what beliefs older adults possess that persuade or dissuade engagement with cannabis and to understand how they navigate their cannabis consumption. In-depth semi-structured qualitative interviews were conducted with six older adults and general thematic analysis was used for coding and theme development. The findings of this study demonstrate that 1) participants relied upon disclosing their membership to particular social groups as a means of communicating their worldviews and engagement with cannabis; 2) participants perceived the risks of cannabis to be equivalent to, or less than that of alcohol, other illicit substances, and prescription medications; 3) they credited the government control as a result of legalization as a factor in reducing some of the risks related to cannabis; and 4) during the years of prohibition, the risk of informal sanctions played a more pivotal role than formal sanctions in affecting their consumption and the behaviours exhibited. As most participants in this study were white, it is important to question of how instrumental one's race is in affecting the apprehension of formal sanctions surrounding cannabis for older adults. Thus, future research is needed to explore perceptions and behaviours of older adults surrounding cannabis, from an intersectional lens.
---
"Kill them with Kindness": Studying the Emotional Labour of Female Servers
Sara Mizen
Supervised by Fab Antonelli
Using Hochschild's (1983) theory of "emotional labour" this study employed a critical feminist lens to look at the experiences of female servers working in traditional, sit-down restaurants across Canada.
There is a strong connection between gender and emotional labour as many professions high in emotional labour tend to be feminized. While theorists argue that emotional labour is not inherently negative, in high amounts it has been connected to negative health outcomes like high blood pressure and burnout.
Through a series of semi-structured interviews with eight female servers, this study focused on topics like stress, difficult customers, and worker autonomy on the restaurant floor.
The objective of the study was to better understand how female servers regulated their emotions within negative customer service interactions in order to protect their own emotional well-being.
The findings of this study highlighted issues in the industry related to the institution of tipping, the stress caused by difficult co-worker relationships, and the impact of worker autonomy on their ability to perform emotional labour. By studying the emotional labour strategies of female servers, we can begin to better understand how intersections of inequality impact the physical and mental well-being of workers in the service industry.
---
CBC's Canada" The Story of Us Versus Them: How Neo-Colonial Forms of Domination Impact Settler and Indigenous Relationships
Hailie Tattrie
Supervised by Fab Antonelli
My research focuses on Indigenous and settler relations and how they are impacted by neo-colonial forms of domination, such as the media.
More specifically, this study focuses on the CBC's video series Canada: The Story of Us. A content analysis was carried out to analyze how neo-colonial forms of domination negatively impact Indigenous and settler relations by fostering racist and apathetic ideologies within settlers.
This project explores how settler mindsets and ideologies are shifted and impacted through neo-colonial institutions. The works of Freire, Fanon, and Battiste's cognitive imperialism, were employed for this project to demonstrate how neo-colonialism is continuously carried out in more subtle ways through key institutions like the media. Although it is discrete, and almost undetectable, it is there, and it aids in fostering an us versus them mentality in settlers.
---
"We Don't Kiss Like That:" Stereotypical Media Representations of Inuit Women in Music Videos
Cassidy Glennie
Supervisor: Erin Steuter
This study attempts to provide sociological insight into the effects of mainstream western media on Inuit women. Historically there have been inaccurate and stereotypical media representations of indigenous peoples reproduced in many forms of entertainment media.
Social theories such as Pierre Bourdieu's symbolic violence, Johan Galtung's cultural violence, and George Gerbner and Gaye Tuchman's symbolic annihilation are applied to the media representations of Inuit women. This study explains how Inuit women make sense of southern popular music videos that utilize Inuit themes.
Local indigenous organizations in Rankin Inlet, Nunavut, were collaborated with to facilitate focus groups whereby Inuit women expressed their reactions to the videos and discussed how their culture is presented in mainstream western music videos; four themes were identified: unrealistic western beauty standards projected onto women; the normalization of harmful media tropes; the importance of positive role models, and; self-representation in media. Unexpected themes developed concerning a desire to connect cultures, silence regarding Inuit women victimization, missing and murdered Aboriginal women, and loss of culture and traditional hunting practices.
---
"The Man I am Today": Exploring Narratives of Masculinity and Hardship in the Lives of Long Term Inmates in a Minimum Security Correctional Facility
Emily Arsenault
Supervisor: Ardath Whynacht
With outstandingly large numbers of incarcerated men within federal correctional facilities in Canada, it becomes imperative that research not only be conducted on crime patterns, but also on the ways in which experiences of 'manhood' have impacted and shaped the identities of incarcerated men.
The legal system, and specifically correctional facilities operate under strict gender binaries that function as a means to maintain incredibly problematic understandings of gender, violence, victimization and crime — with a focus on dangerous rhetoric's surrounding hegemonic 'masculinity'.
Within the damaging ideas surrounding gender and masculinity specifically, past experiences of trauma, manhood, peer relationships, and violence in gendered spaces are often ignored within institutional and therapeutic practices. Therefore, to better understand the inherent relationship between trauma and hegemonic masculinity within the confines of a prison, arts-based qualitative research was conducted to address how hegemonic masculinity in a men's correctional institution shape the ways in which long-term offenders fame their past experiences with trauma.
In order to adequately answer this question, research was conducted on the ways in which the correctional institutions promote and maintain the gender binary, how hegemonic masculinity functions socially between and amongst inmates and frontline staff, and how their own internal narratives about their 'manhood' shape their own views and identity.
---
Community and Career: Assessing the Role of Youth Volunteering in Neoliberal Times
Christian Down
Supervisor: Fab Antonelli
This study explores the role of youth volunteering in the context of neoliberalism. Using semi-structured interviews with student and teacher participants involved in volunteer groups, I develop an understanding of volunteering as it relates to three broad themes: Community, Career, and Personal Identity.
Theoretically, I draw primarily on the work of Gramsci and Freire to frame this activity within broader political and economic trends, and assess its potential to be understood through a lens of Critical Pedagogy and Reflective Praxis. I find that while in many ways volunteering is understood through common-sense human capital approaches, there are moments that provide potential for transformative moments.
---
Understanding the Indigenous university experience: An exploration of student successes and challenges
Mollie McGuire
Supervisor: Fab Antonelli
In this study, I explore the experiences of Indigenous students in one mainstream Canadian university that does not offer Indigenous student resources or authentic Indigenous curriculum.
By drawing on the accounts of these students and of two Elders from the surrounding community, the study considers how the lack of Indigenous student supports and culturally relevant curricula affects Indigenous learners and signifies a Eurocentric disregard for their distinctive needs and for Indigenous knowledge.
The study examined these institutional practices (or the lack thereof) as demonstrative of the university's colonial role in suppressing Indigenous cultural identities and, by extension, in ensuring settler dominance. More specifically, the project employs both Freirian and decolonial theories to position the Indigenous university experience in the context of settler colonialism, which seeks the physical and/or symbolic elimination of Indigenous peoples from the land.
From this understanding, the project also presents potential practices for dismantling the structures and relations that constitute the university's capacity as a settler colonial project.
---
Teaching to the middle: An exploration of cultural capital and vocationalism in the streaming of grade eleven English classrooms
Erin Lapp
Supervisor: Fab Antonelli
The following qualitative study was conducted in a high school in a small university town. Students in disparate streams of grade eleven English and their teachers were interviewed.
The aim of the study was to understand how class disparities are exacerbated by the practice of streaming; to gauge students' experiences, interests and cultural capital; to understand from teachers the differences in curriculum and pedagogy; and finally, to understand teachers' impressions of students in distinct learning streams.
The findings show that class disparity persists in the practice of streaming at this high school and that students are distributed consistently according to class. Furthermore, the pedagogy and curriculum differed significantly according to students' perceived future destinations. Finally, teachers at the school presented a very promising teaching practice that has important implications for equalizing educational opportunities. 
---
Catching the good guys?: Skatepark youth subculture, identity, and perceptions of the police
Cora MacDonald
Supervisor: Morgan Poteet 
An already substantial and growing body of literature examines relations between the police and communities, however, scant research attention has been devoted to young people's attitudes toward the police in Canada. Moreover, existing studies are almost exclusively quantitative and tend to approach youth narrowly as a population "at-risk" of police contacts and arrests.
Problematically, this risk discourse and precepts of risk identification and management, results in the persecution of some youth based on their image as the perpetrators of crime, not the subjects of the rule of law.
This study adopts a qualitative approach and seeks to explore skate park youths' experiences with and perceptions of the police; to better understand from youths' perspectives what characterizes youth-police relations in a small New Brunswick town. The study's analysis is based on primary data collected through focus groups with youth who frequent a skate park.
The analysis reveals relevant central themes of identity, inclusion/exclusion, power, and resistance. The study adds to knowledge of how youth understand themselves in relation to wider communities and society, and could lead to improved interactions with the police and other authority figures.
---
Loopholes in Bourdieu's theory of cultural reproduction: A case study of second graders in a small Maritime university town
Sophie Doyle
Supervisor: Fab Antonelli
The North American public education system is touted as a vehicle for social mobility and equality but in reality, traditional curriculum, pedagogy and evaluation measures can strongly perpetuate social inequalities such as capitalist class relations, which reproduces from one generation to the next.
Pierre Bourdieu proposes that beyond economic disparities, this process of social reproduction relies on classed performances of the dominant culture, which facilitates or limits achievements and experiences in school based on class location, seeing as cultural capital is richest in upper class households.
Using a Bourdieusian lens, the educational experiences and outcomes of youth in a small Maritime university town were examined in a second grade classroom at the local elementary school.
Students did not appear to deviate in educational experiences, outcomes or achievements along class lines. Through interviews, survey data and observations, results show that at this age the class differences predicted by Bourdieu's theory of cultural reproduction are largely muted in the classroom due to (1) the relatively large creative class community, (2) social geography, (3) and curriculum and pedagogy. Findings magnify the power of community engagement as well as school curriculum and pedagogy to minimize class differences in education.
---
"'I knew what I was getting into':  A study of Canada's youth labour market in the context of a Canadian tree-planting camp."
Taylor Mooney
Supervisor: Dr. Fab Antonelli
The purpose of this study was to explore youth labour in Canada using the context of a tree planting camp in northern Ontario. Young people are currently facing a labour market that requires expensive credentials, yet provides very few meaningful job options and supports, even for youth who have obtained higher education.
Increased debt loads, fewer employment opportunities, and a rise in "McJobs" have made youth desperate for well-paying and meaningful work. Tree planting is a transitory, contract-based, precarious, piecework-oriented job, with no benefits, and a tendency to utilize exploitative work practices. The work is primarily done by university-aged youth and students, a disadvantaged labour pool, and has historically employed a marginalized workforce.
Despite these objectionable characteristics, tree planting has become a preferred employment option for youth in Canada. Using interview data collected in tree planting camps, my study looked to explore how tree planters make sense of their work and deal with the exploitative and alienating aspects of tree planting.
---
"Changes to Prostitution Legislation: Exploring the Perspective of Women in the Sex Trade in London, Ontario"
Vanessa Million
Supervisor: Dr. Erin Steuter
Sex workers are one of the most marginalized groups in Canada whose lives have been subject to intense legislation and regulatory policies that perpetuate their stigmatized status.
On December 20, 2013, the Supreme Court of Canada struck down three criminal code provisions that criminalized prostitution, including living off of the avails of prostitution, keeping a common bawdy house and soliciting for the purposes of prostitution. These laws were deemed unconstitutional because they violated the safety of Canadian sex workers.
Considerable social science research has been conducted on the negative impacts of legislation on sex worker's lives, the stigma associated with sex work, and various risk factors associated with sex work like violence and addictions. One of the gaps in this literature is the lack of attention paid to the lived experience of sex workers within the context of the recent legislative shifts taking place in Canada.
My thesis involved interviewing sex workers in London, Ontario to explore their experiences with the legislation. My research demonstrated that the women were unsure of and curious about what came next for them if the laws that regulate their livelihoods should change. Many participants also indicated that safe working conditions were an unmet priority.
---
"It's Harder to Catch a Boy Because They're Tougher": Children's Performance and Understandings of Gender as they Relate to Storytelling in the Classroom
Kate Paterson
Supervisor: Dr. Fab Antonelli
The purpose of my study was to investigate the gendered nature of children's traditional fairytales and to gain an appreciation of children's understandings of these stories.
The representation and portrayal of men and women in children's traditional fairytales help to inform us of the ideal attributes associated with what it means to be boys and girls. These ideals refer to one's physical appearance, personality characteristics, skills, talents, and temperament.
I found that children's literature, particularly fairytales, act as a vehicle through which masculinity and femininity are defined and reinforced. These stories provide children a roadmap of prescribed gendered discourses that they interpret and negotiate through their own sense of agency.
My study consisted of a content analysis of 20 fairytales, as well as classroom observations and reading group interviews with grade one/two students. Responses from students, as well as their actions and behaviours within the classroom, indicated a strong understanding of the importance of performing gender in which many children actively worked to position themselves as gendered beings. Findings further indicated the malleable nature of gender identity and performance, as well as opportunities for children to formulate these understandings through their own initiatives.
It is my hope that an awareness of the impact of gender stereotypes, as portrayed in children's literature, may encourage educators to seek progressive literature for their classrooms. As gender inequality continues to persist, I believe it is important that we gain an appreciation of where this inequity originates, how it is perpetuated, and where the possible areas for change and reform may be found.
---
It Takes a Village: An Examination of the Community-Based Mental Health Services in Moncton, New Brunswick
Robyn A. LeBlanc
Supervisor: Dr. Vanessa Oliver
The purpose of this study was to complete an environmental scan of the Community Mental Health resources and services in Moncton, New Brunswick, focusing on the availability and accessibility of mental health services in the community as identified by community-based mental health service providers.
The Canadian Mental Health Association estimates that one in five Canadians will personally experience some form of mental illness throughout their lifetime. The prevalence of mental illness is staggering, yet in the 2011-2012 fiscal cycle, the New Brunswick Government spent just over 4% of the total healthcare budget on Mental Health and Addiction services.
The underfunding of community-based mental health services causes gaps in the system, leaving people vulnerable at various points across the continuum of care. Adding to the growing body of national research on mental health, this project recognizes the importance of thinking and acting locally. In order to effectively influence policy, research needs to be conducted on identifying the strengths and weaknesses of the mental health care system within the context of specific communities.
The study was conducted using qualitative research methods, understanding that providing an opportunity for those who work within the system to create their own narratives, expressing the lived realities of working within the community-based healthcare system, is crucial in creating meaningful improvements to the system.
The intention of the research is to assist the Moncton community-based mental health system in developing effective action strategies that are grounded in the understandings of the relations between inequity and mental illness, and to emphasize the role of the community in addressing these issues.
---
Reinforcing Hegemony: Media Framing Practices Concerning Toronto G20 Protestors
Marlee Leslie
Supervisor: Dr. Fabrizio Antonelli
How the mass media frames protestor's motivations and actions plays a crucial role in shaping public understanding of the protest. Marlee Leslie received a summer research grant to examine the ways in which the Toronto Star represented protestors active during the 2010 Toronto G20 Summit. 
She looked at discrepancies between data collected through interviews with protestors and the content of articles in the Toronto Star. Marlee found that The Star misrepresented and delegitimized protestors involved in forms of direct action. Those interviewed said their motivations and actions were distorted in the media coverage. This research highlights the relationship between protestors and the media, as well as the role of media legitimation within hegemonic structures.
Marlee presented her research in a poster presentation at Mount Allison University's SURF, Summer Undergraduate Research Fair.
---
Sociological Research: Knowledge Mobilization and Dissemination
Rebecca Cheff
Supervised by: Vanessa Oliver
Rebecca graduated not only with a Bachelor of Arts in sociology, but with two scholarly publications under her belt. She is also the recipient of the first Berkeley Fleming Award, received for her academic achievement and contributions to the community and to the Sociology department.
The honours student completed an independent study project with sociology professor Dr. Vanessa Oliver, entitled Sociological Research: Knowledge Mobilization and Dissemination, that immersed her in the world of academic research. Cheff and Oliver wrote two articles together that are coming out in the journals of Health Promotion Practice and Youth and Society.
"Last summer, I worked with Vanessa on research she had done with homeless young women living in shelters and on the streets of Toronto. I read through hours of her interview transcripts and then together we brainstormed themes, compiled literature reviews, and coded the transcripts. From this work we put together the articles," Cheff says.
"The sensitivity with which Rebecca handled the data and its analysis was remarkable, and she added a great deal of insight to the larger conceptual analysis," Oliver says.
One paper identifies the main barriers to reproductive and sexual health for the young women and provides recommendations for better, culturally competent, sex-positive, and non-judgmental health services. The second paper investigated the health implications of belonging and social capital.
"Our aim was to communicate the young women's stories, context, and experiences to a larger audience of health practitioners to improve social and health services for young women living in exceptional circumstances," says Cheff.
"I am really in debt to Vanessa for being so willing to include me in this project. I love the qualitative, or interview-based, approach and sociological perspective she brings to health research. Her commitment to reaching marginalized groups is really important. She has been quite the mentor."
Cheff was also a committed volunteer at Mount Allison. For three years she helped organize Sackville Cinema Politica, which hosts bi-monthly documentary screenings and lively discussions. She was also a teacher's assistant for an introductory sociology class and represented students on a hiring committee for a new sociology professor. As well, she was a tutor for Mount Allison's Meighen Centre, Wellness Centre, and Writing Resource Centre.
"Rebecca's genuine interest in the health and health-seeking behavior of marginalized communities is a reflection of her greater interest in social justice and health equity," says Oliver.
This interest has led her to build on the knowledge she has acquired and to pursue a Master of public health degree with a specialization in health promotion at the Dalla Lana School of Public Health at the University of Toronto.
"The program focuses on the social dimension of health, which is right up my alley," she says. "I hope to work with recent refugee and immigrant youth to better understand how gender and cultural background influence their health-seeking behaviors and how health promotion services can be improved to support them."
---
Resistance, Respect, Resiliency: Experiences of Female College Athletes Who Play Non-traditional Contact Team Sports
Lauren Hutchison
Supervised by: Dr. Erin Steuter
There is a socially constructed notion that girls can't play sports, but more importantly, that girls who do must only play feminized sports like volleyball or swimming. This research project aimed to understand the experiences of women who play non-traditional, contact sports, and to examine what evidence of resiliency is apparent in the discussion of their experience.
Women from the Mount Allison Women's Hockey team and from the Mount Allison Women's Rugby Team participated in this study. After taking part in focus groups, the women revealed the stigmatization and exclusion they faced as women participating in male-dominated sports. It was made evident that although these female athletes experienced social backlash for challenging hegemonic feminine gender roles, they indicated that they in fact felt an overwhelming sense of pride and confidence.
Data gathered from the focus groups revealed that these women not only recognized patriarchal gender expectations, but consciously resisted them and agreed that playing non-traditional contact team sports positively benefited many aspects of their lives. Most positively affected was their body image, and almost all participants felt that they were proud of having athletic bodies.
Although this study provided important insight into contact sport as an opportunity for resiliency-building in girls, there are areas for further improvement. Primarily, understanding the consequences of perpetuating patriarchal gender roles will dramatically decrease the negative consequences for those who challenge them.  More importantly, it will open up new opportunities for female empowerment, which is greatly needed in contemporary society.