Your career choices after graduation aren't limited to what you see on job boards—they're as broad as the scope of your imagination.
In this module, you'll discover how to take a proactive, rather than reactive, approach to your career and your life. You'll learn how to:
Use a design thinking process to create opportunities for yourself
Identify the values that will lead to a fulfilling life, defined on your terms
Determine the "play zone" where you most enjoy yourself
Brainstorm multiple paths to your ideal life
---
Design the career and life you want
Introduction: life design 101
Design thinking for life
What do you want to get out of life?
Use the activities for value-seekers (pdf) to help determine what you want to get out of life.
What's your play zone?
Reflect on your tasks for 5 days to find your play zone (pdf).
How to design multiple versions of your ideal life
Envision your life in 10 years with the future time capsule (pdf).
Determine multiple paths (pdf) that would help you get to your end goal.
---
Take entrepreneurial action
(Required activity)
1. Create a Venn diagram (overlapping circles) showing how your values, passions, and personality traits combine to give you a sense of emerging purpose. Here's an example: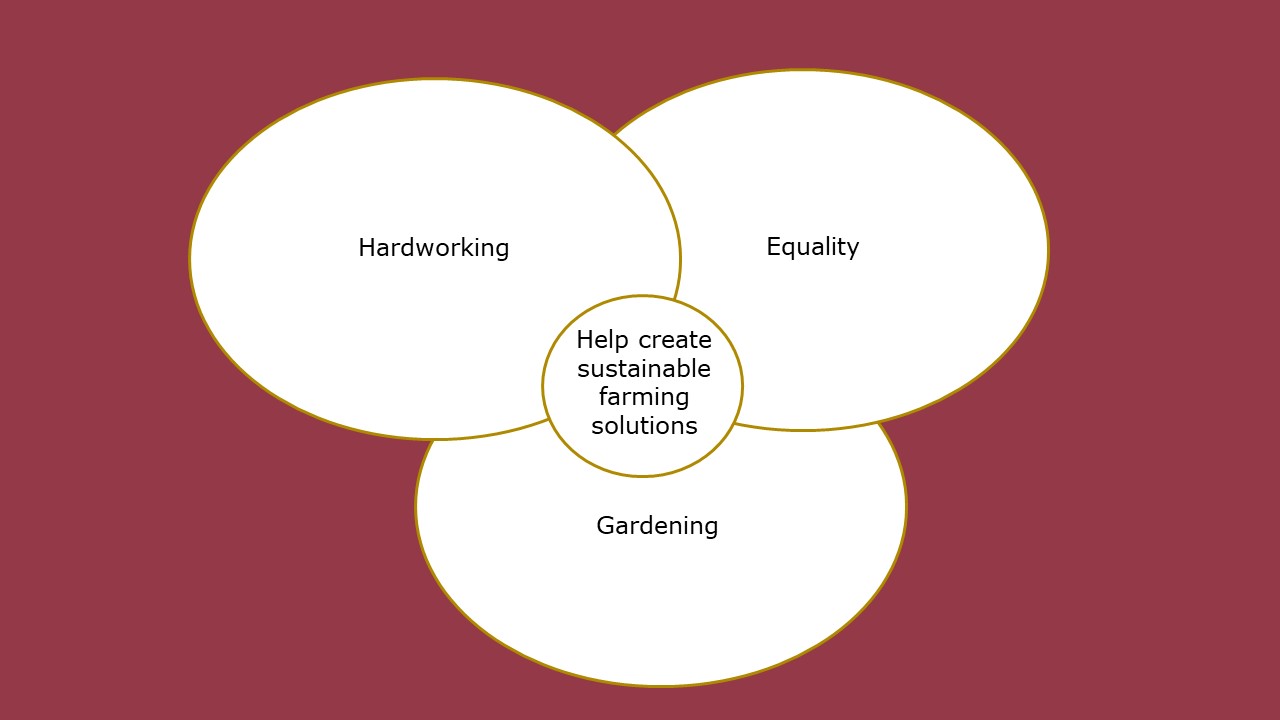 Notice the phrase is "emerging purpose." Your sense of purpose will evolve as you gain knowledge and experiences—so don't worry about nailing it down perfectly right now.
2. Interview three people who are currently working in a career you think you might like to try. Map out the three different paths they took to reach their current position.
Reflection Questions
What's the most important thing you've learned about yourself by exploring your values and your play zone? How has this insight affected the way you're thinking about possibilities after Mount Allison?
Consider the different career paths of the people you interviewed:

Which path was the most surprising to you? Why?
Which path do you find most appealing? Why?
How has learning about the three different paths influenced the possible paths you see for yourself?
» UP NEXT: Module 7 - Attracting your first customers