The Alumni Association is governed by the 15 members of the Board of Directors.
The Board of Directors holds three regular meetings a year: one during the fall, one during the winter, and one during the spring.
Mission statement
The mission of the Alumni Board of Directors is to promote and motivate the participation of alumni and friends of Mount Allison with the University through effective communication, events, and special initiatives.
Read the Alumni Board's full mission statement

Support

Support Mount Allison as goodwill ambassadors in the community
Fulfill an advisory role that supports the alumni director in the development of policies and programs which contribute to the achievement of the mission
Provide a volunteer resource for the University
Support the University's fund raising initiatives by assisting the University Advancement Office in identifying contacts with fundraising potential (foundations, corporations, other alumni)

Promote

Promote alumni involvement in the University in a way that supports Mount Allison's mission and objectives
Work with the University to promote Mount Allison to prospective students
Promote the University's services such as conferences

Vision

Work with the alumni director to provide and develop a vision and new ideas for alumni programs that work toward achieving the mission

Communicate

Facilitate communication between all constituents of the University (students, faculty, administration, parents, etc.) and the alumni through the Record, local alumni organizations, the Alumni Office, and an alumni presence on the Board of Regents
Annual General Meeting Reports

Everyone is invited to join the Alumni Board of Directors and fellow alumni at our Annual General Meetings held during Reunion Weekend every year.

At the AGM, you'll hear from the director of alumni engagement, as well as the Alumni Board committees, about the events of the past year, as well as key strategies that drive their work and the impact they are having.

Annual General Meeting minutes (PDF): ​​​​​
Nominate alumni to the Alumni Board

We welcome your nominations for the Alumni Board of Directors.

The following Allisonians are eligible for nominations:

any person who has received a degree, diploma, or certificate from Mount A
any person who was registered in a program leading to a degree, diploma, or certificate from Mount Allison University
all present and former members of the administrative and teaching staff at Mount A
all Mount A honorary degree recipients and all present and former members of the Board of Regents of the University
those individuals who have shown a commitment to Mount A
---
Members of the Board of Directors
Executive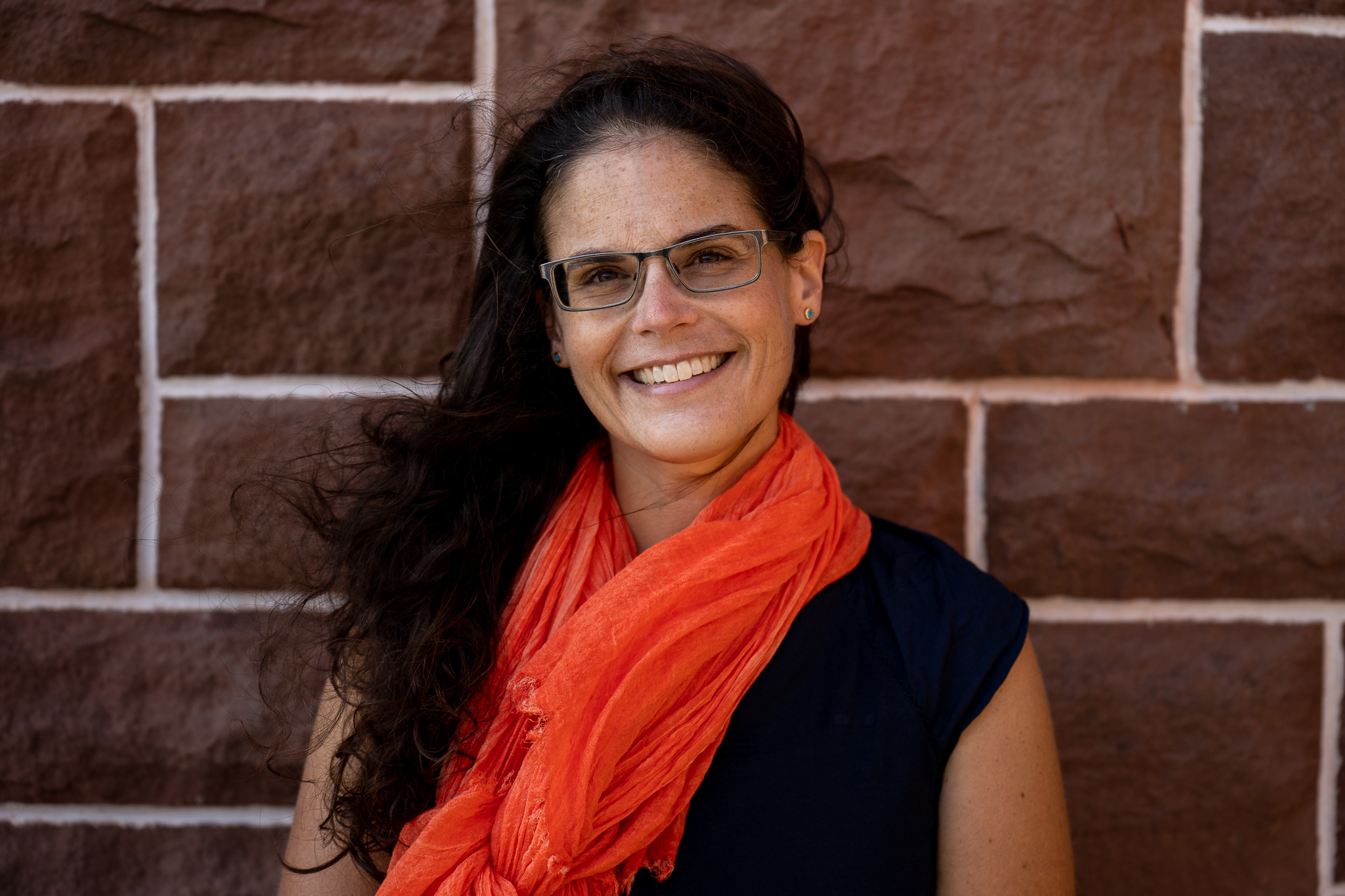 Jennie Henderson ('03), President
jennie.henderson@gmail.com
Term: 2023-25
Past term: 
2018-21, 2015-18 (Director), 
2021-2023 (Vice-President)
Read Jennie's bio


Jennie arrived on campus as a fourth generation Allisonian and graduated with her honours degree in international relations with minors in French, and international business and economics in 2003.

While on campus she was President and then senior monitor of Palmer Hall, was a student representative on Board of Regents committees, studied in China on student exchange, and toured campus with prospective students.

Jennie is an active alumna in Ottawa, organizing events including football viewing parties. She spearheads an annual event for alumni and friends from all 12 of Atlantic Canada's universities that has raised over $12,000 for local charities. She has also participated as a member-at-large for an Alumni Board subcommittee.

Jennie is currently working as an executive for the federal government, where she has had the opportunity to represent Canada at a variety of international forums and events including the United Nations, the Organization for Economic Cooperation and Development, and the G20. She spends her time out of the office stewarding a Little Free Library and volunteering in her neighbourhood.

Notwithstanding strong family connections to MtA and Sackville, Jennie chose MtA because of its academic reputation, leadership opportunities, and sense of community, and says she wasn't disappointed. Whenever she meets other alumni or prospective students, she has a hard time containing her enthusiasm for the experience.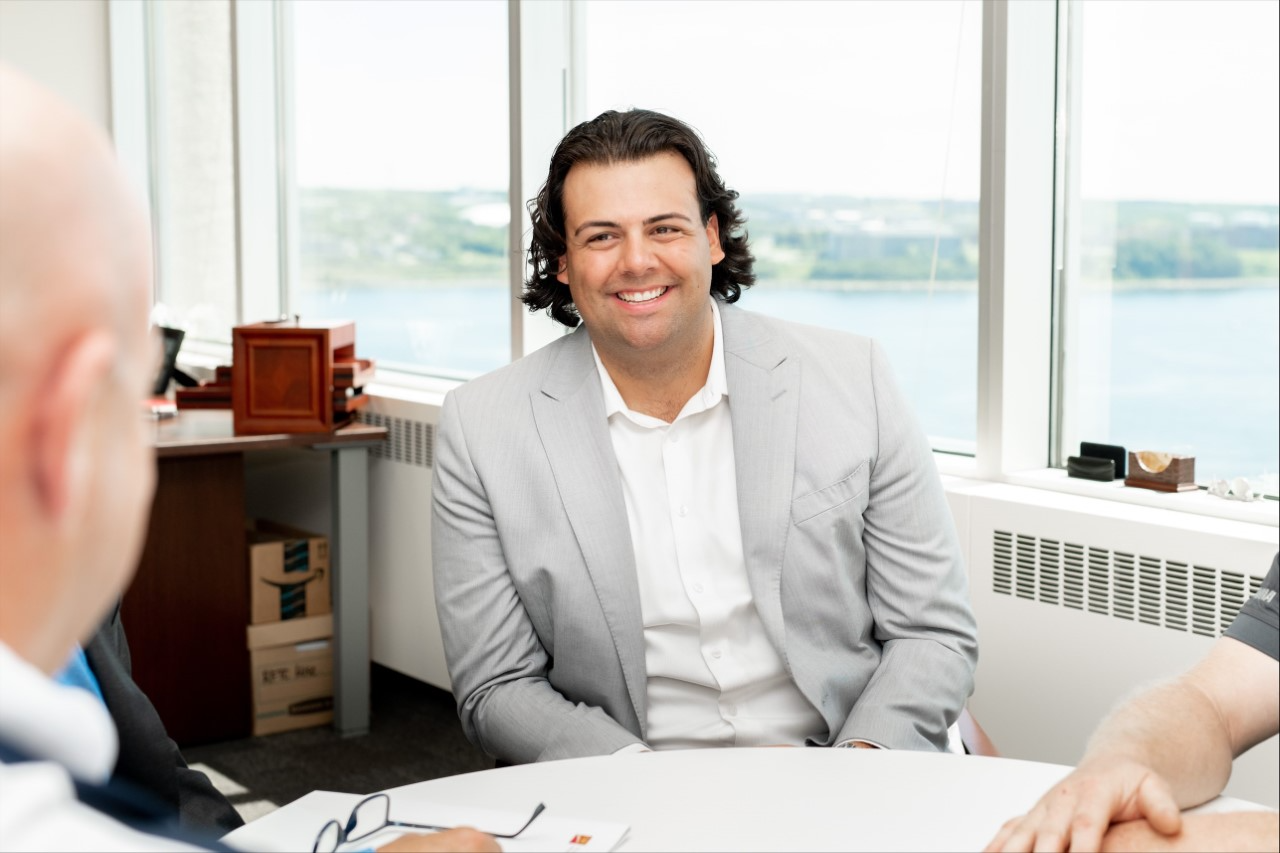 Jonathan Graves ('15)
Vice-President/Secretary
jjgraves@mta.ca

Term: 2023-2025
Past Term: 2017-20, 2020-23 (Director)
Read Jon's bio

Jon joins the Alumni Board following a successful four-year tenure at Mount A in the classroom and on the football field. This included winning two AUS Championships with the Football Mounties, Academic All-Canadian in 2013 and 2014, and was invited to the East-West Bowl in 2013. In the classroom, Jon achieved Dean's List standing in his final year in the Bachelor of Commerce program and was elected the Class of 2015 Valedictorian.

Since joining the Alumni Board Jon has held positions on multiple committees as well as the role of Chair of the Student and Young Alumni Committee. At Mount A he sits on the organizing committee for the Homecoming Golf Tournament, sits on the 5th Quarter Club organizing committee, and has also helped with many events both on and off campus. 

Jon has worked his way up from Sales Assistant to Investment Advisor at CIBC Wood Gundy — where he helps clients grow, protect, and transition their hard earned wealth.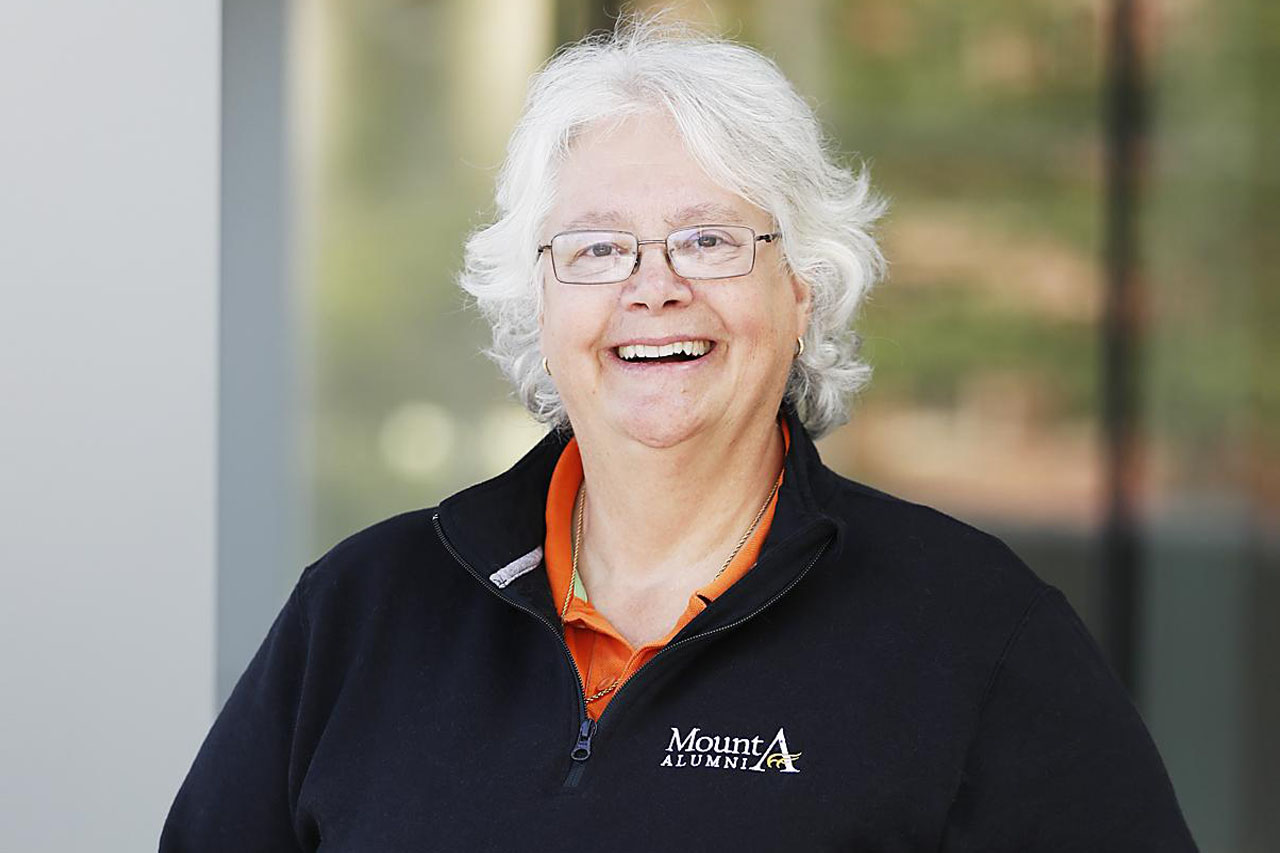 Christy DeMont ('80),  Past President
cmdemont@gmail.com
Term: 2023-25
Past terms: 2021-2023 (President)
 2019-21 (Vice-President), 2015-18, 2018-19 (Director)
Read Christy's bio

Christy graduated from Mount Allison in 1980 with a BSc. While at MtA, Christy was a member of the varsity women's basketball team and the varsity swim team.

As an alumna, Christy has been a long-term supporter of the University, and in particular, of Mounties athletics.

Upon graduation, Christy went on to earn an MBA from Dalhousie University. After completing university, Christy relocated to Toronto, where she has had a career in the information technology industry.

Over a 30-year career, she has worked in a variety of industries including government, banking, and consulting. She was the Chief Information Officer for ICOM Information & Communications (a division of LoyaltyOne) for many years.

Christy is currently the Chief Technology Officer at Fleming College in Peterborough, Ontario.

She is an avid golfer in the summer and curler in the winter, and spends as much time as possible at her vacation home in Pictou County, NS.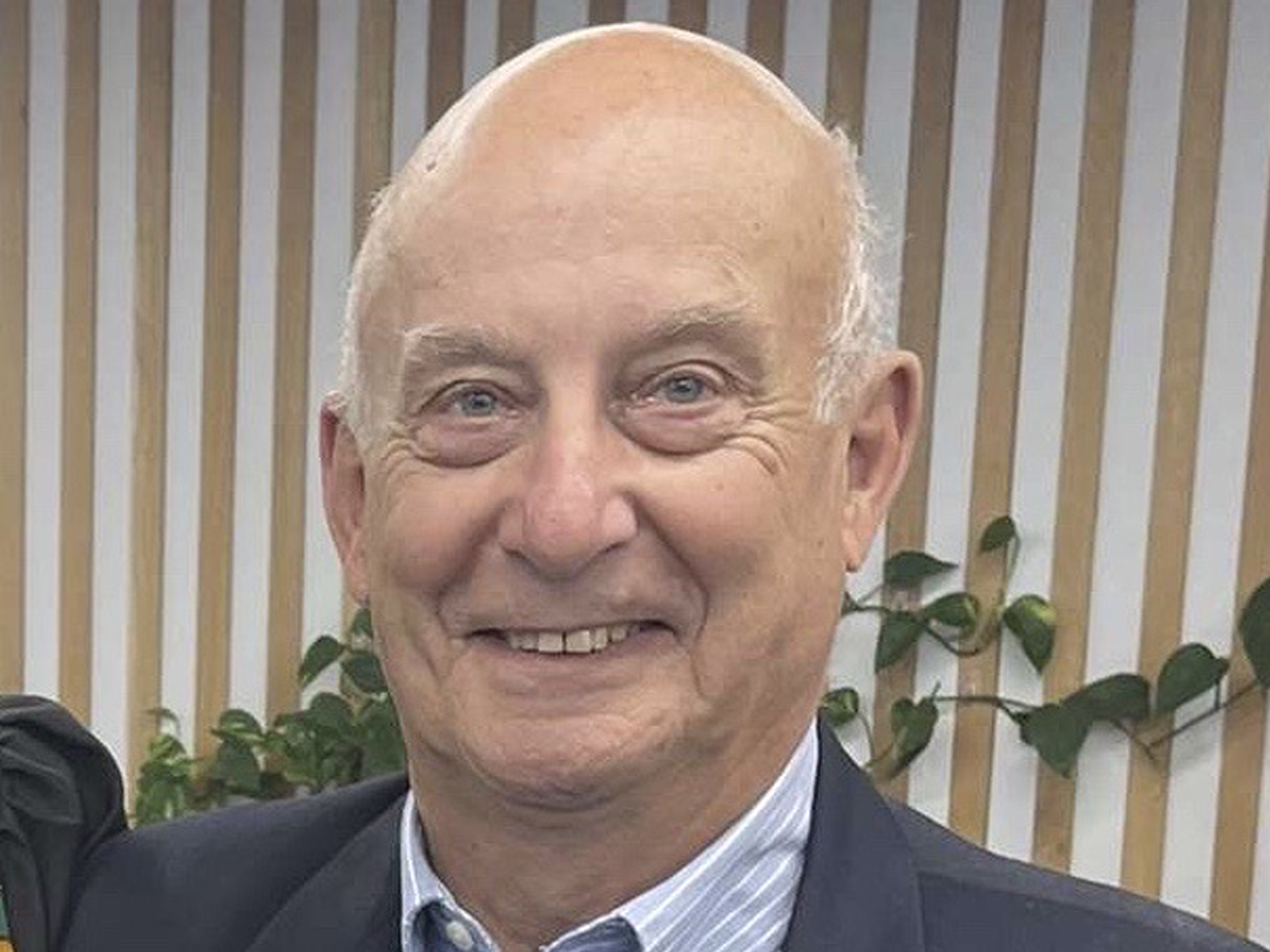 Reid Harrison ('59) - Honorary President
Term: 2023-25
Read Reid's bio

Reid graduated from Mount Allison with a BSc in 1959, and a BEd in 1960. This was followed by an MEd from the University of Alberta in 1966. Reid retired in 1994 as Superintendent of Schools for the City of Dartmouth, having worked as a teacher, Principal, Supervisor and Assistant Superintendent over 35 years in the education field in Nova Scotia. Working with the Canadian Teachers Federation, he has taught teachers in Zimbabwe and Swaziland.
 
His family is very much "Garnet and Gold", with his wife Marilyn, both children, David and Janet, all MtA alumni. Four grandchildren are either graduates or current students at MtA. 
 
Reid has served two terms on the MtA Board of Regents, and two terms as a Public Representative on the College of Registered Nurses of Nova Scotia. A long time Rotarian, Reid has been active in his local United Church. Hobbies have included travel, golf, woodworking and attendance at live theatre and musical presentations. 
 
Marilyn and Reid can be found most fall Saturday afternoons following the MtA football team, waiting patiently to attend their third Vanier Cup!  
Directors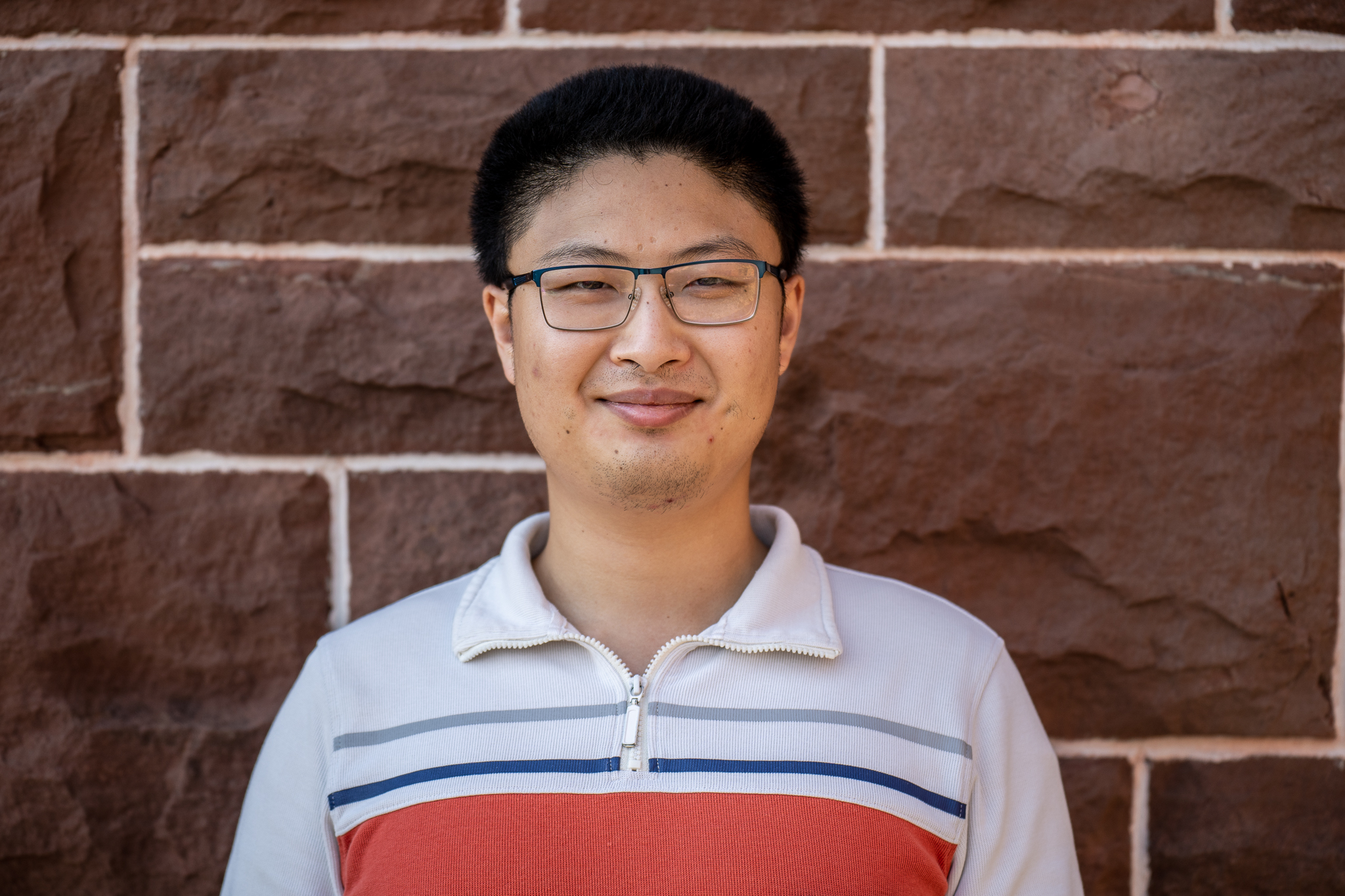 Youji Cheng ('17), Director
ycheng@mta.ca

Term: 2021-24
Read Youji's bio

Originally from China, Youji attended Mount Allison as an international student. During his time at MtA, Youji studied science and completed an Honours in Chemistry. Youji co-founded the MtA Badminton Club and Chess Club and served in the student's government, and he received a Class of 1933 Award for his cross-cultural leadership at MtA.

In 2015, Youji pitched his idea in a technology commercialization competition, where he won an award and started his career in technology commercialization. Since then, Youji has been an entrepreneur and product/program management professional, and he has co-founded, worked, and advised various startup ventures.

Today, Youji is based in Montreal. He is the Medical Program Manager at Noze. Youji currently leads a team to build new medical devices that "smells" and control infectious diseases such as tuberculosis and malaria, and he champions MtA's programs in mentorship, experiential learning, and entrepreneurship. In his spare time, Youji serves on the board of Science Slam Canada, enjoys all things outdoors, and plays a lot of piano.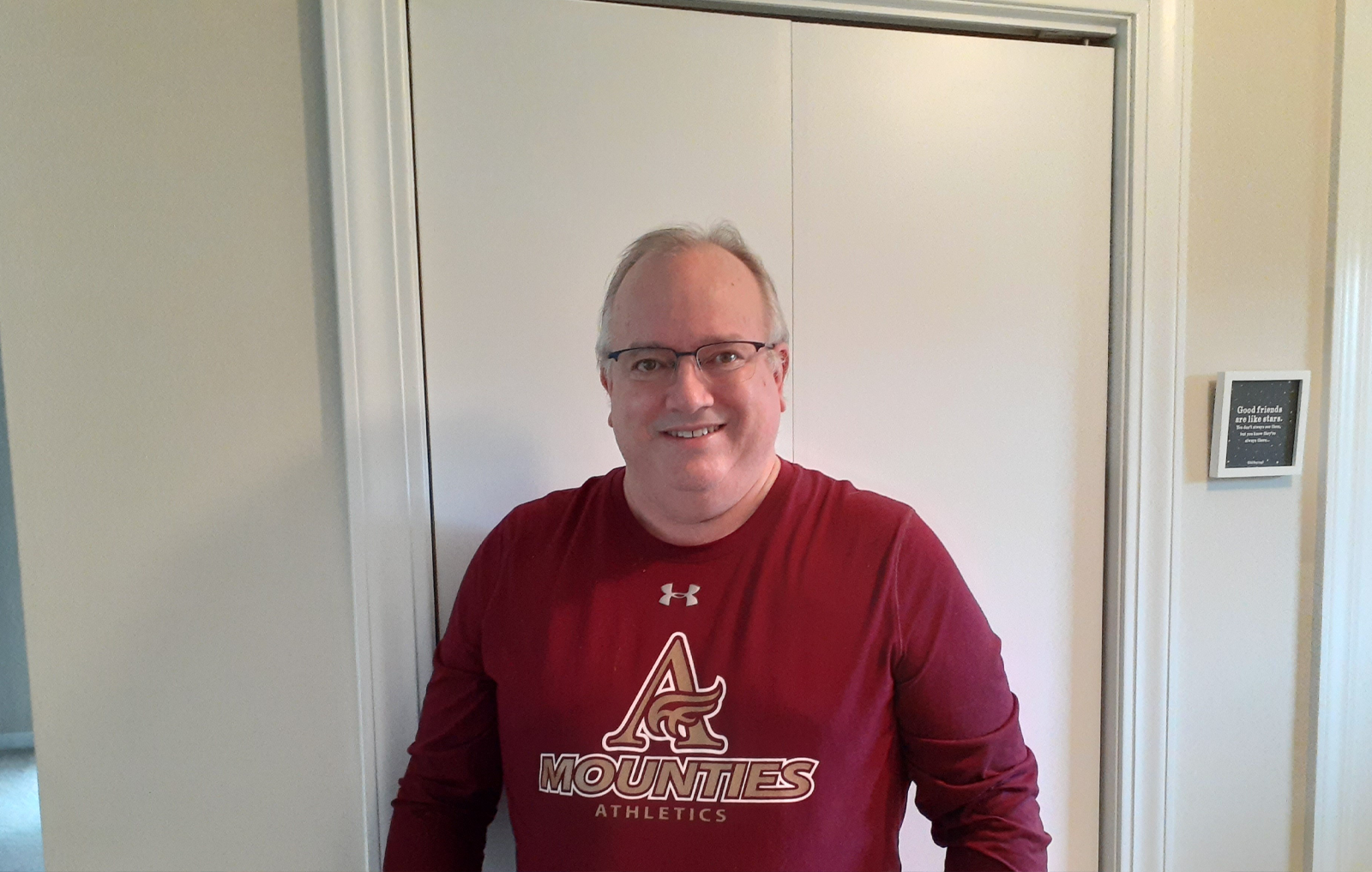 Kevin Estabrooks ('83), Director
kevine2121@outlook.com 

Term: 2022-25
Read Kevin's bio

Kevin graduated from Mount Allison in 1983 and began a 34-year career with the Federal Public Service, finishing his career as the Atlantic Regional Director for the Dept. of Public Safety.

A native of St. Stephen, New Brunswick, and now a resident of Hammonds Plains, Nova Scotia, Kevin began years of community service, especially in youth sports an as an elected School Board member.

Kevin is a dedicated MtA volunteer; co founder of the "Game On" Booster Club for the Men's Basketball Team, advisor to the Football Team's 5th Quarter Club fundraising and was awarded the Bubsy Grant Award in 2022 for his contributions.

Kevin has received numerous awards including Nova Scotia Baseball Coach of the Year, Community Volunteer of the Year, and inductee into the New Brunswick Baseball Hall of Fame after a successful amateur multi-sports career, culminated with a Canada Games Silver Medal.

Kevin attends class reunions, sporting events and the Alumni Golf Tourney and is a MtA mentor.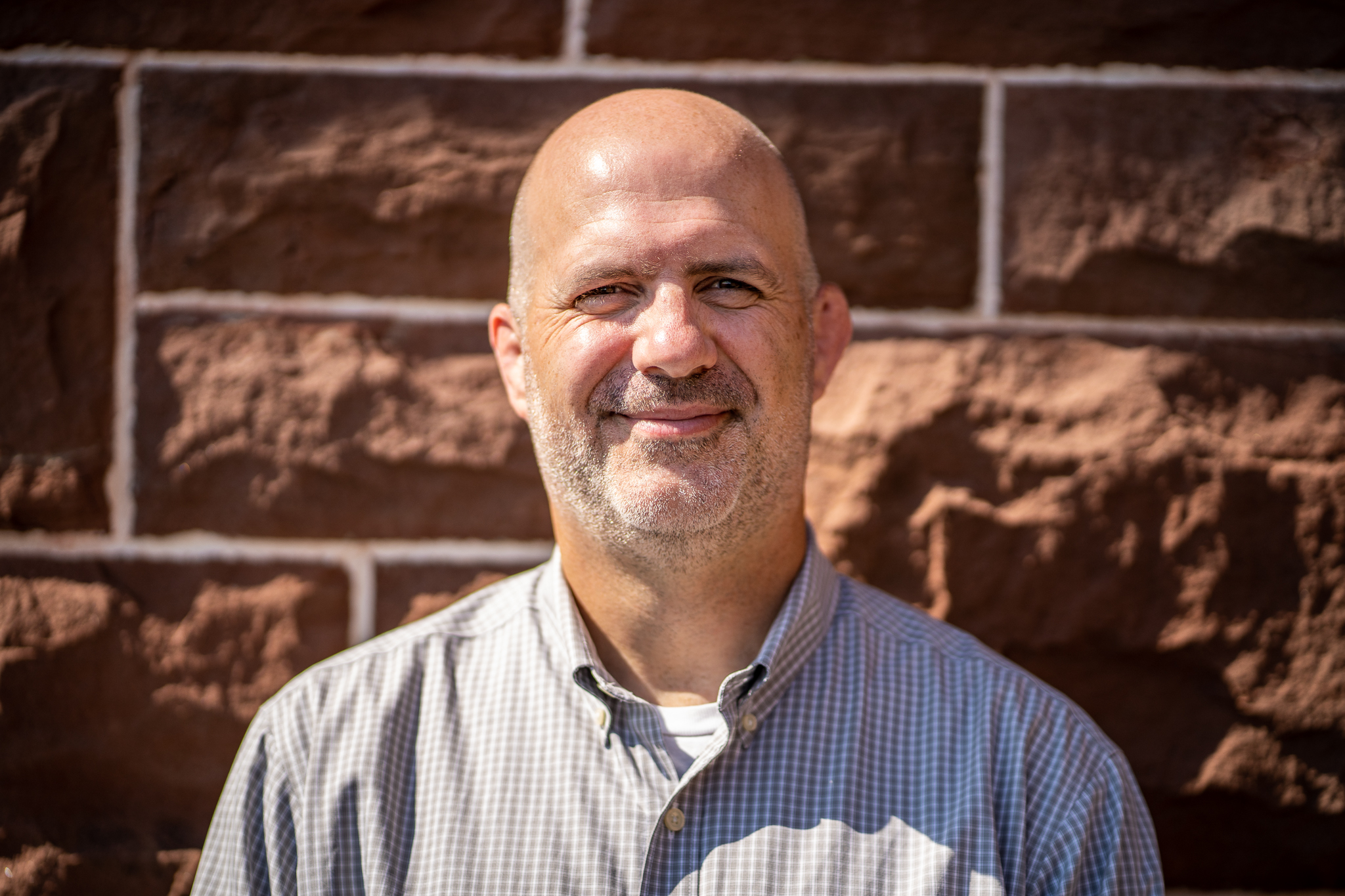 Ian Fogarty ('93), Director
ian.fogarty@nbed.nb.ca
Term: 2021-24
Read Ian's bio

Ian has been teaching enriched Chemistry and Physics at Riverview High School for over 23 years. Additionally, Ian has worked with Shad Canada — a month long summer program for high school students — since 2006, helping students further their interests in science, technology, engineering, the arts, and mathematics.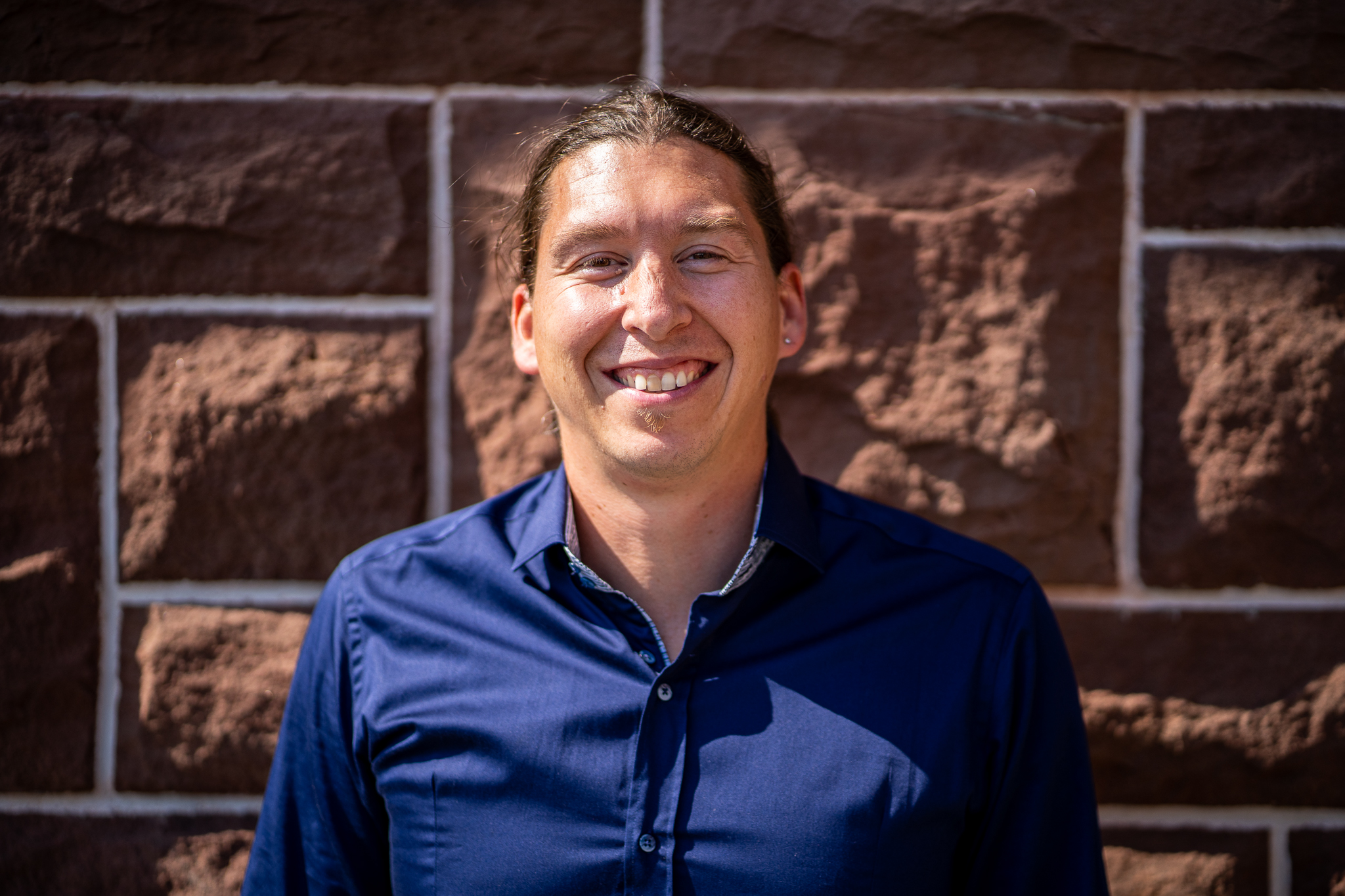 Ryan Francis ('04), Director
ryan_nsapc@hotmail.com
Term: 2022-25
Past term: 2019-22
Read Ryan's bio

Ryan graduated from Mount Allison in 2004 with a Bachelor of Arts, having majored in Political Science and Government and minored in French Studies. He went on to earn a Master's in Political Science and Government.

Ryan has worked for the Government of Nova Scotia, the Government of New Brunswick, the Department of Fisheries and Oceans Canada, and is currently the Program Officer with Atlantic Canada Opportunities Agency (ACOA - APECA).

Ryan grew up in Elsipogtog First Nation and is passionate about working with the Alumni Board to support Indigenous programming and students at Mount Allison.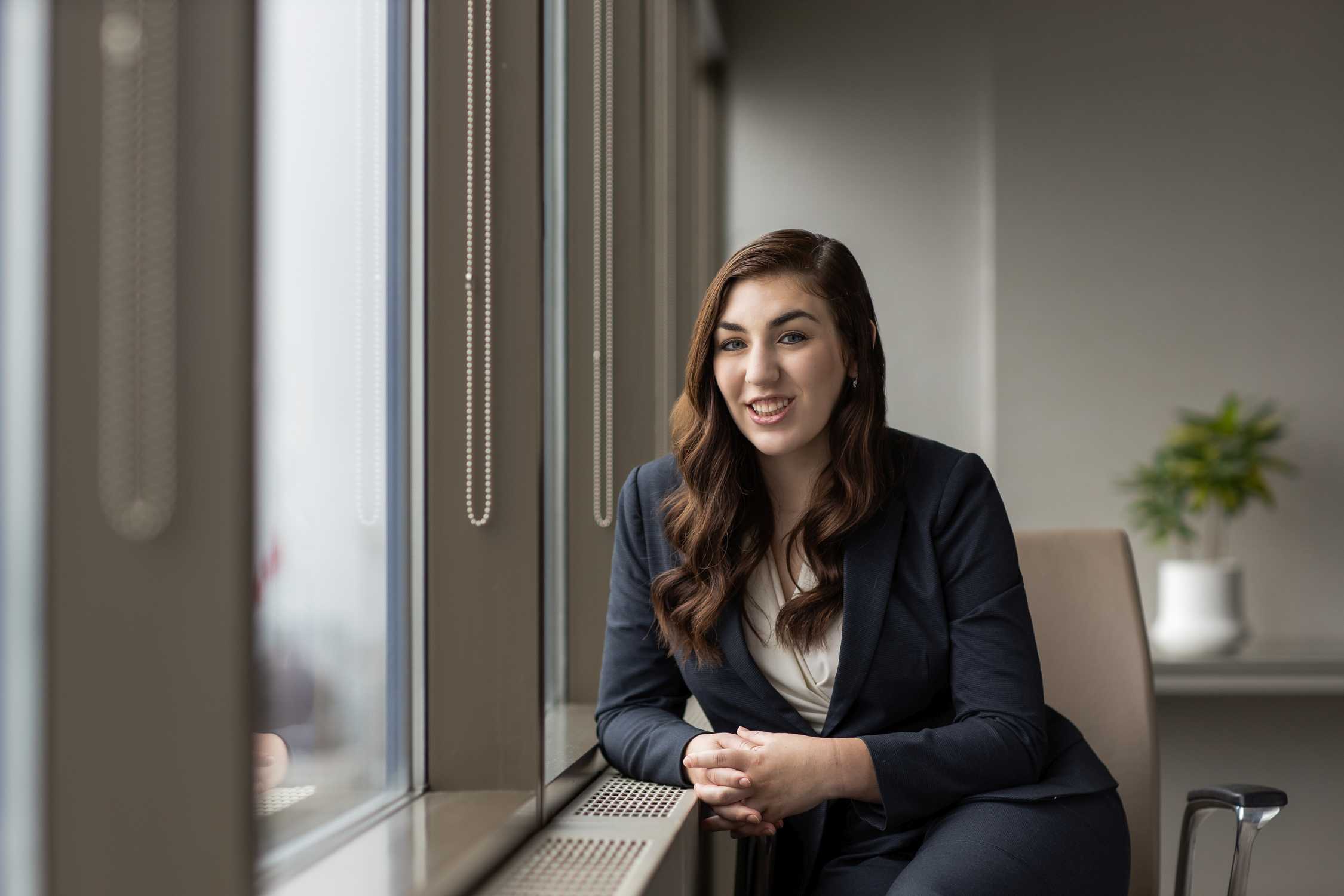 Cydney Kane ('17), Director
clkane@mta.ca
Term: 2021-24
Read Cydney's bio

Cydney received her Bachelor of Science from Mount Allison in 2017, completing a major in biology and a minor in French. While at Mount Allison, she was Social Chair for Edwards House, Appointment Chair for the Mount Allison Students' Union, competed with and coached the Mount Allison Dance team, and was involved in several other clubs and societies. Cydney was part of the team that brought the East Coast Student Leadership Conference to Mount Allison in 2015, helped execute the now-annual Club Sports Banquet, and launched Mount Allison Dance's first Tap team. Upon graduation, Cydney was recognized with the Golden Flying "A" Award, Mountie of the Year, and a University Leadership Certificate.
 
Following her time at Mount Allison, Cydney obtained her Juris Doctor from Dalhousie University's Schulich School of Law. She is currently an Associate Lawyer with Burchells LLP in downtown Halifax, practicing primarily in the area of civil litigation. Outside of work, she sits on the Board of Directors for the Elizabeth Fry Society of Mainland Nova Scotia and the planning committee for the annual Halifax Kidney Walk.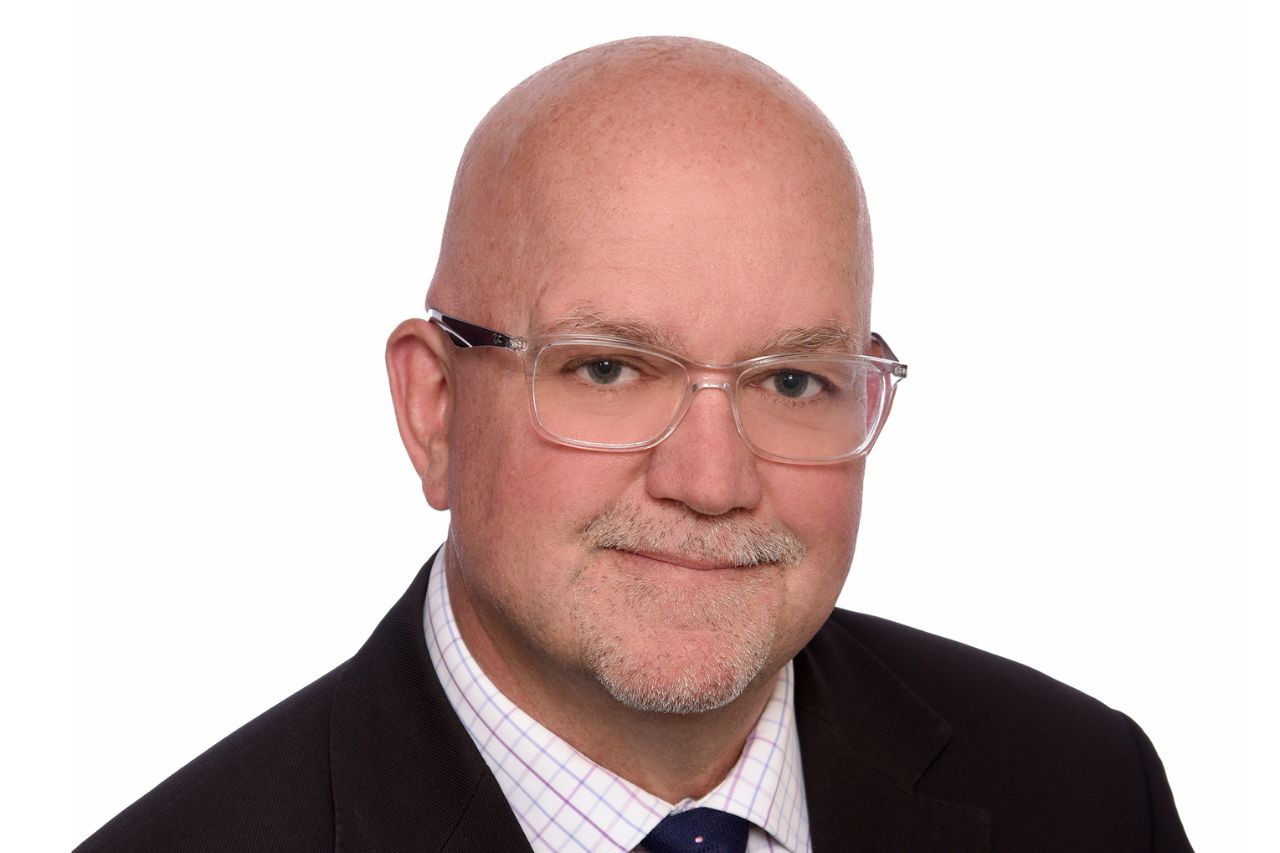 Rob MacQueen ('85), Director
jrobertmacqueen@gmail.com
Term: 2022-25
Read Rob's bio

Robert MacQueen received his Bachelor of Commerce degree from Mount Allison in 1985. While at Mount A, Rob was Assistant Don and Treasurer in Trueman House and was active in Student's Administrative Council, intramurals, the Argosy, and CHMA radio. He is Vice-President of the Class of 1985 and has assisted in alumni events including the Alumni Golf Tournament.

Rob has more than 30 years experience in the energy industry including senior leadership roles in operations and project management, finance, commercial and contract negotiations, health, safety and environment, regulatory and stakeholder affairs. He received an MBA degree in Finance from Saint Mary's University in 1990.

Rob is currently a member of the Institute of Corporate Directors, a Board Member of the Canada-Nova Scotia Offshore Petroleum Board, Secretary Treasurer and Director of Oakfield Golf and Country Club, and a member of the Halifax Regional Municipality Investment Policy Review Committee.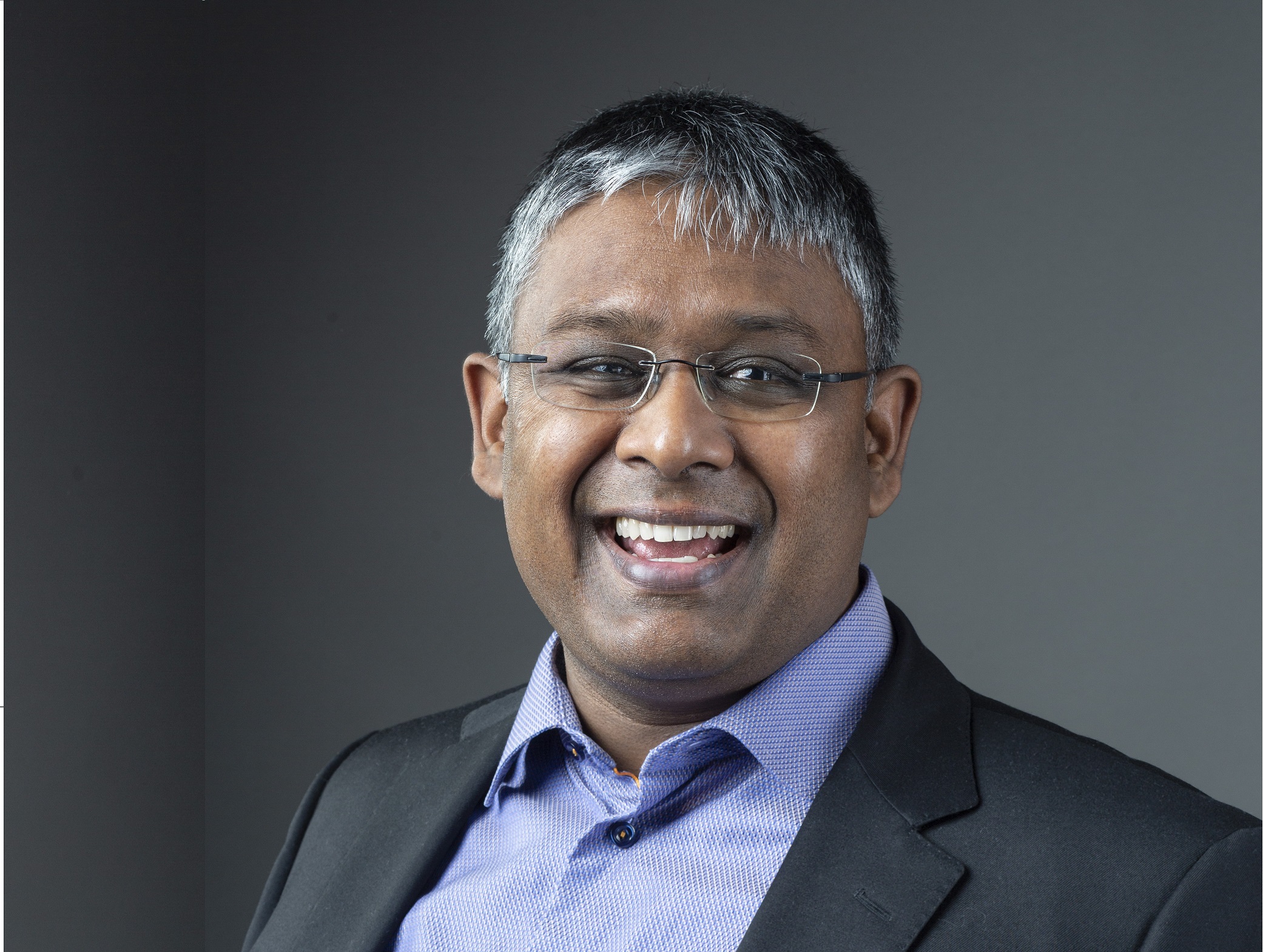 Michael Mohammed ('03), Director
availableuserid@hotmail.com
Term: 2021-24
Read Michael's bio

 When I applied to transfer to Mount Allison, I included a note asking to speak to someone at MtA's disability services office about disability accommodations that I'd need. I got back a handwritten note that read: "We don't have a disability services office, but we've booked you a meeting with the Dean of Students." It was this personal touch, and willingness to work with me that convinced me to transfer to MtA, live on campus for the three years that I was there, and that makes me want to stay involved as an alumnus. While I was at Mount Allison, I lived in Edwards House, helped publish the prettiest campus newspaper in Canada, and spent innumerable Saturday mornings wandering the Waterfowl Park. Perhaps not-so-strangely, I remember my professors and what I learned, but not so much the classes I took.

Since graduating from MtA with an Honors Bachelor of Arts in Geography and a Minor in Environmental Studies in 2003, I've completed a Master of Science degree in Geography from Rutgers University in New Brunswick, New Jersey (which is why my vocabulary is full of Americanisms), and a Master of Philosophy degree, also from Rutgers. I have volunteered extensively in social advocacy roles and with vulnerable populations, including with the Canadian National Institute for the Blind and Ottawa Victim Services. I have also previously served on the Board of Directors for non-profit organizations including Ottawa Victim Services as Vice-Chair, and the Iqaluit Community Greenhouse Society as a Director.

I have worked with the Government of Canada for over a decade, where I currently manage the development of information and data governance policy across the federal government. I have also managed a $500 million per year benefits program for disabled Canadians. Previously, I have held several positions across the federal government, including as a Senior Advisor responsible for federal nuclear emergency planning and response, and managing a COVID-19 related team that engaged industry on the manufacture and retailing of hand sanitizers and hard-surface disinfectants. I have also worked in several other roles, including corporate risk, environmental assessment, and issues management. In addition to working in Ottawa, I have been posted to Iqaluit and Yellowknife. During my three years working and living in the arctic and sub-arctic, I have been trapped in my office by foraging polar bears, given quasi-judicial testimony, and been north of the arctic circle during an actual blizzard. I enjoy hiking, kayaking, being a tourist, obscenely complex puzzles, and convoluted board games.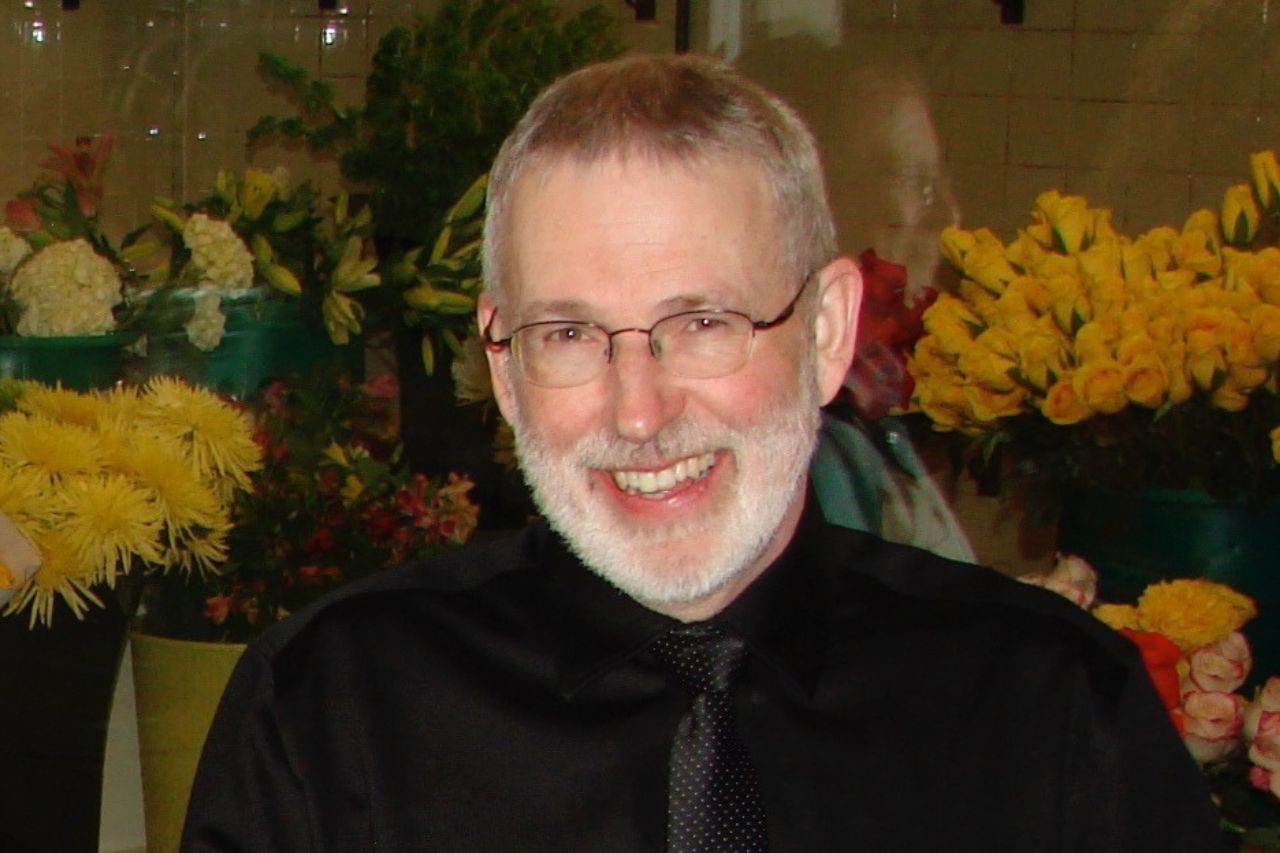 David Pos ('77), Director
drpos@eastlink.ca
Term: 2022-25
Read David's bio

David Pos ('77) retired in 2010 after working for 31 years as an instrumental music teacher and school band director. He continues to play keyboard in a number of different ensembles, performing a variety of music styles. David, and his wife Shelley, worked as choir directors and accompanists at Pictou United Church for the last 13 years. Both their daughters are working in the music field in Toronto. 

As a volunteer, David assists in the music department at Pictou Academy and with the operation of the New Glasgow Music Festival. As President for the Class of 1977, he helps fellow life class officers keep classmates informed and leads the fundraising for a class bursary project.

Faculty and staff members at Mount Allison University played a very important role in David's life by preparing him for further education and a career in music. He has maintained friendships with classmates and faculty members and looks forward to giving back to the university as a member on the Alumni Board of Directors.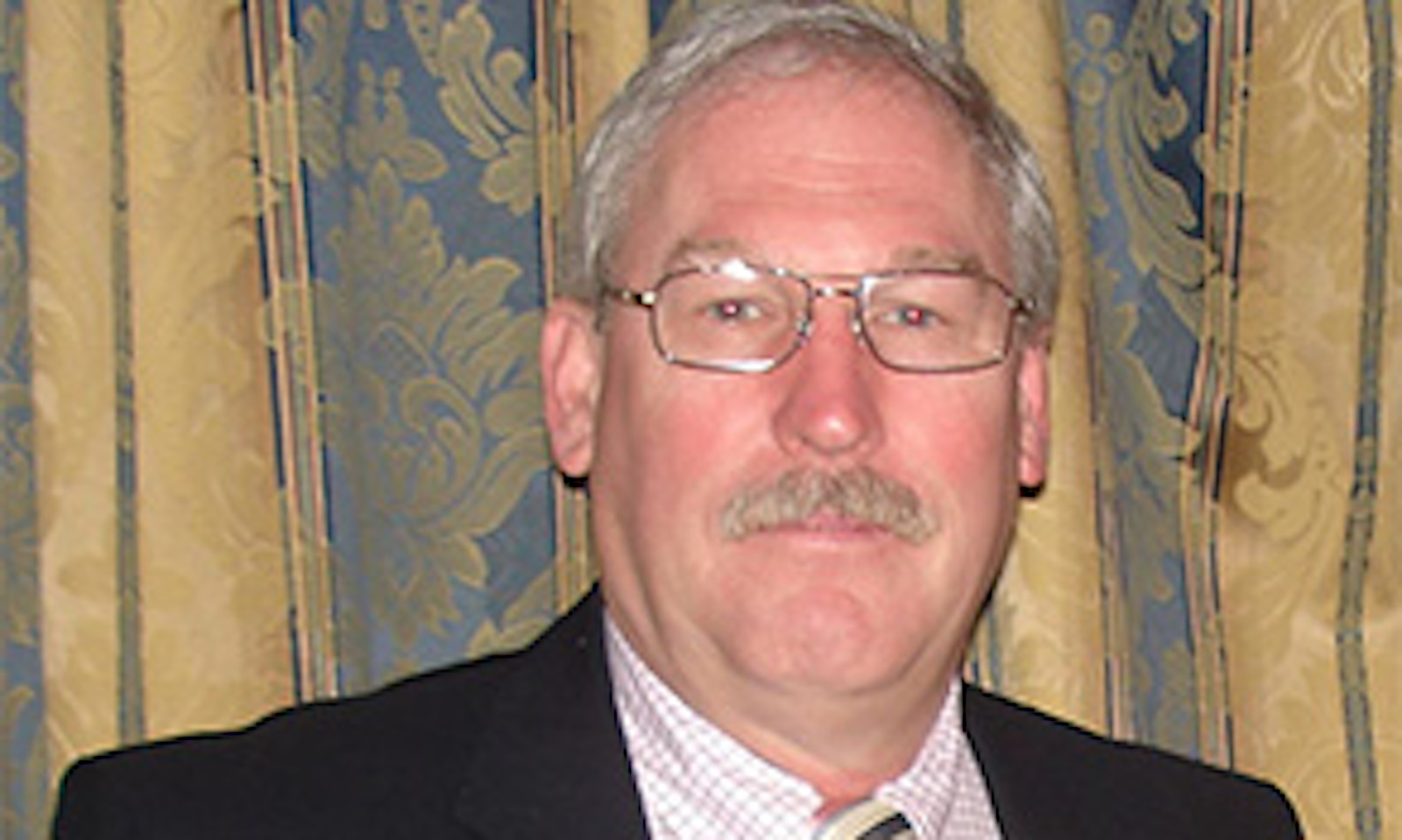 Jack Rhind ('74, '75), Director
rhind.jack@gmail.com
Term: 2023-25
Past Term: 2020-23
Read Jack's bio

Jack graduated from Mount A with a Bachelor of Science in biology and mathematics in 1974 and followed that up with a Bachelor of Education in 1975. He taught secondary school in Bermuda from 1975 to 1987 specializing in general science, physics, and computer science. During that time he was also the Chairman of the computer science curriculum development committee.

From 1987 to 1995 Jack worked in the Bermuda Department of Education as a computer resource person responsible for the student data and demographics software that was used to track student registration, attendance, scheduling, etc. In 1989 he took a year's sabbatical to complete a Master's in education in computer studies at the University of Toronto.

From 1995 to 2019 Jack ran his own business, DigiTech, which specialized in Macintosh computer sales, service, and support. This also entailed computer repairs, installing networks, and software support for numerous companies in Bermuda.

Jack retired in April 2019 and now enjoys travel, skiing, and duplicate bridge directing when able.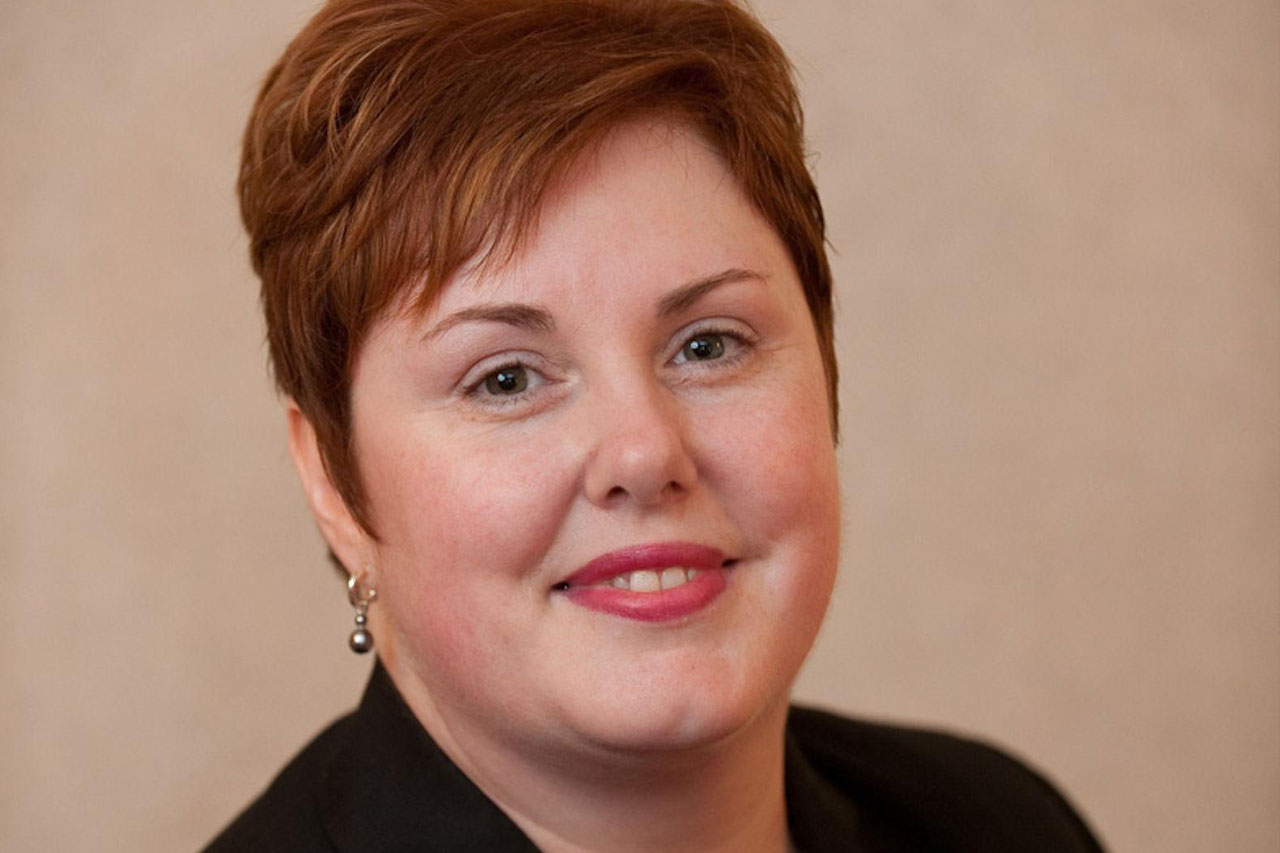 Jodi Swan ('96), Director
jodiannswan@hotmail.com
Term: 2021-24
Read Jodi's bio

Jodi graduated from Mount Allison in 1996 with a Bachelor of Arts (majoring in psychology with a minor in religious studies). While at MtA she was actively involved with the Psychology Society and lead the Drew Nursing Home visitation program in her final year. She returned to Mount Allison as the Alumni Volunteer Coordinator for Campaign Mount Allison (1998-2001), working primarily with alumni in class projects.  

Jodi has earned certificates in Gerontology, Thanatology, and Funeral Directing, a post-graduate certificate in Sexual Health, a Bachelor and Master of Social Work, and is presently completing a Master of Science in Thanatology. She has a small private counselling and consulting practice and works as a funeral director and grief counsellor.  

Always a proud Prince Edward Islander, she plays an active role in her community as a Rotarian and volunteer. Jodi can often be found on the sidelines of Alumni Field during football season.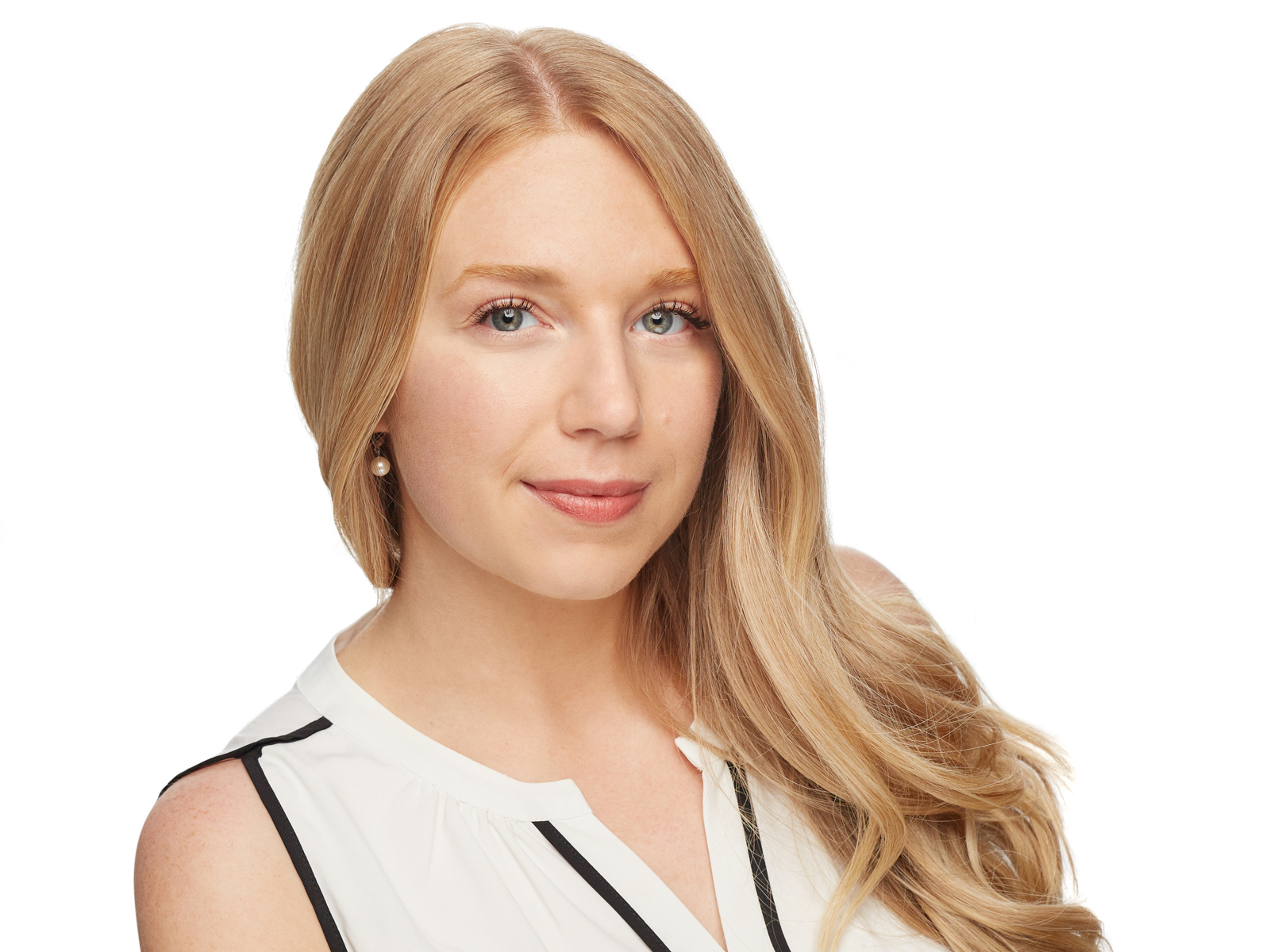 Amanda Julian ('12)
Term: 2023-26
Read Amanda's bio

Amanda graduated from Mount Allison University in 2012 with a Bachelor of Science (honours in psychology). During her time at MtA, Amanda actively participated in various organizations, including the Psychology Society Executive, Global Brigades, S.M.I.L.E., as well as served on various SAC committees.
 
Following her graduation, Amanda completed her MSc and PhD in Industrial-Organizational Psychology at the University of Calgary. Currently, she is the co-founder and Chief Science Officer of Monark, a company that is revolutionizing leadership development for a new generation of leaders. Monark's approach combines evidence-based learning content, an on-demand digital platform, reminders, automatic feedback, and engaging activities to drive lasting behaviour change.
 
While Amanda now resides in Calgary with her husband, who is also an alumnus of MtA, she frequently returns to the east coast to reconnect with friends and family.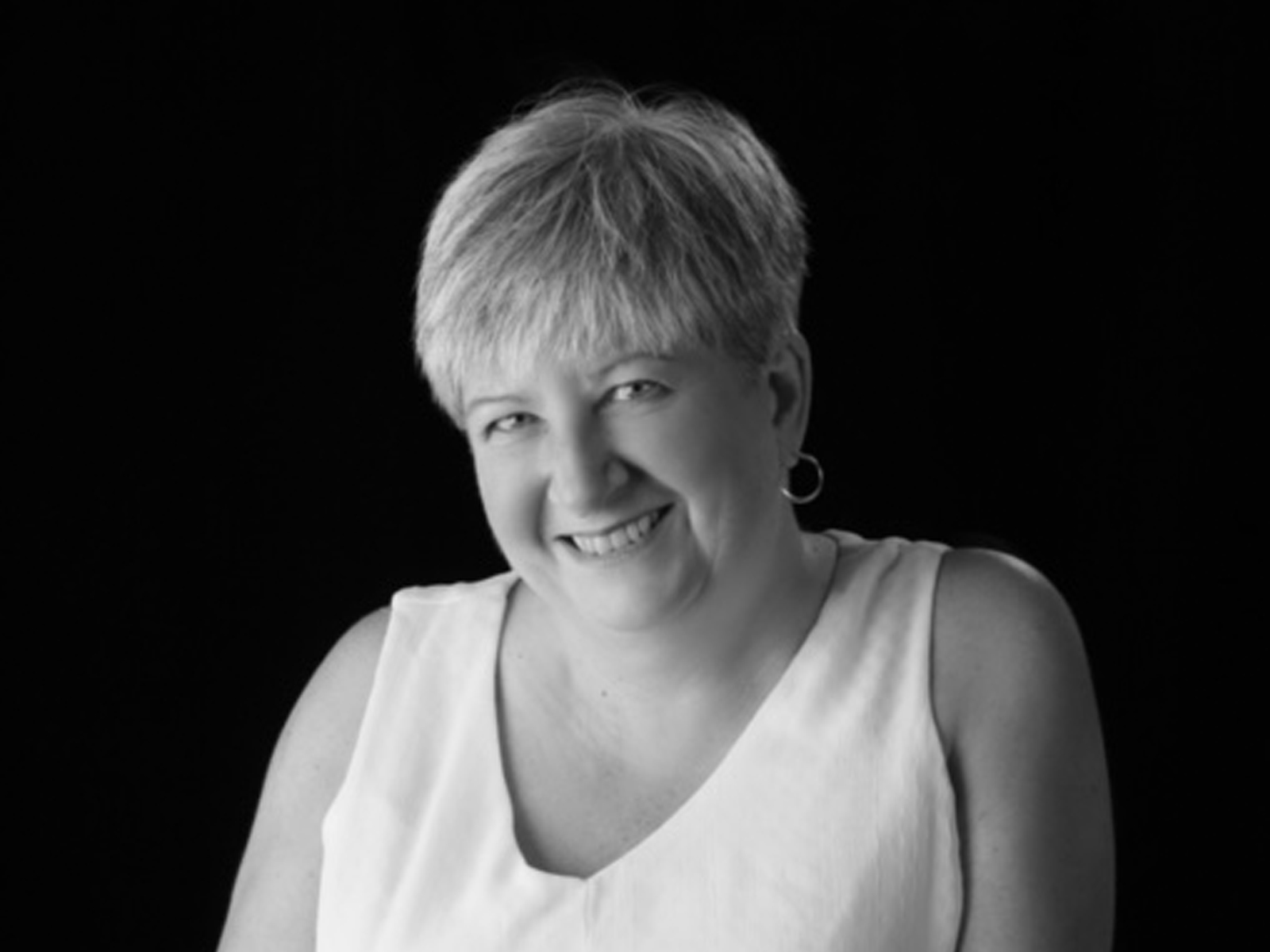 Cathy Hayman ('89)
Term: 2023-26
Read Cathy's bio

Cathy (Brown) is a proud third generation woman graduate of Mount Allison.  Her mother, Eleanor MacNair, is class of 1953, and her grandmother, Gertrude (True) Clarke is class of 1910.  
 
Cathy lived in Palmer, and graduated in 1989 with a BSc in Math and Computer Science.  While on campus, she participated in residence council, the MathCS Club, hosted the Friday morning breakfast show at CHMA, restarted the Shinerama Campaign after it's absence from Mount A for a number of years, was the student ambassador for the Admissions office and worked the door at just about every beer garden during her time here.  Also active in the community, she was a Brownie and Girl Guide leader during her time at Mount A, and continues her involvement in the Scouting movement even today.  
 
A fellow Palmer resident, nervous about applying for a job in the Alumni/Development office, asked Cathy to accompany her over to a group interview.  At the end of the interview, they were both offered the position as a student caller on Mount A's first ever Alumni Calling Program.  That chance visit turned into a career.  Cathy spent two years as a student caller, then, after graduation, was hired by the Admissions Office to promote Mount A across the Maritimes.  Subsequently, she was hired by the Development office as Assistant Director of the Annual Fund.  After Mount Allison, she went on to become Director of Development and Campaign Director at Nipissing University in North Bay.  Later positions included Director roles at York University, Sheridan College, Centennial College, Mohawk College, McMaster University and Intervarsity Christian Fellowship.  
 
Active in local alumni gatherings, she continues to encourage alumni participation in events and reunions and always chats to potential students to ask them to consider Mount Allison.  In March 1987, a couple of her fellow Palmer residents talked her into attending a beer garden featuring the Barra MacNeils, which has led to her becoming a "groupie" and she currently runs their fan club group.  Cathy is very much looking forward to her class's 35th reunion in May 2024 and has already started contacting her classmates!
 
Originally from Fredericton, she grew up in Etobicoke, Ontario and now lives in Oakville, Ontario with her husband Steve.  Summers though have always been spent in the maritimes as her Mom's family has been in Jacquet River NB since 1850, and her Dad's family is from the Parlee Beach area.  She couldn't talk any of her kids, Alex, Tyler, Nick or Caitie into attending Mount A but is hopeful for the (as yet non-existent) grandchildren!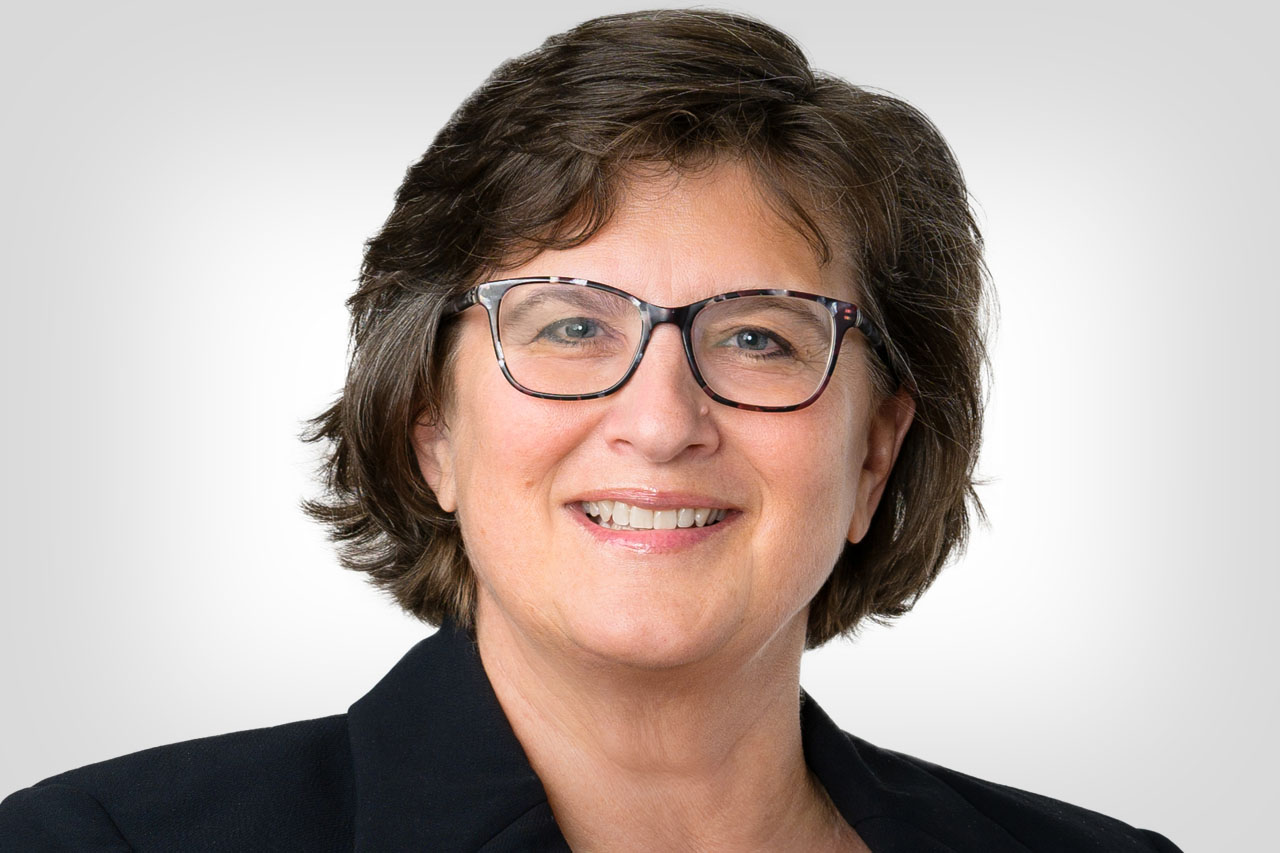 Shannon (Eaton) Baxter ('88)
Term: 2023-26
Read Shannon's bio

Shannon comes from a family of Allisonians. Her mother and four aunts, several cousins and three siblings all attended Mount A. There she met her husband, Mike ('90); they are proud parents of three children.  Their son, Robbie, graduated from Mount A in 2017 and played offensive line with the football Mounties. Actively involved in campus life at Mount A, Shannon was the co-organizer of the Winter Carnival for 2 years. Shannon graduated in 1988 with a BSc in Math followed by an MBA in Finance from Saint Mary's University.  She works for Grant Thornton LLP in Moncton, NB.
---
Alumni Board subcommittees
There are five subcommittees to help give action to the goals of the Alumni Board.
All members of the Alumni Board of Directors take part in at least one subcommittee based on their particular interests, skills set, and personal development goals. With the help of alumni members-at-large, administrative staff, and current Mount Allison students, each subcommittee has a specific mandate.
If you are interested in joining a committee, please e-mail alumni@mta.ca
Communications Advisory Committee

The general mandate of the Communications Advisory Committee is to advise the University's Director of Alumni Engagement and Director of Marketing and Communications on communications matters that will help alumni stay connected with each other and the university, and to keep alumni informed about university issues/activities of interest to them.

Members:

Marian Humphrey ('71, '72) (chair)
Jodi Swan ('96)
Ryan Francis ('04)
David Pos ('77)
Carolle de Ste-Croix ('90), Director of Alumni Engagement
Mareika Dow ('12), Alumni Relations Officer — Communications & Volunteers
Events Committee

The mandate of this committee is to assist the University's Director of Alumni Engagement and the Alumni Relationships Officer — Events in the planning of reunions, Homecoming, and other virtual/in-person events. 

Members:

Jack Rhind ('74, '75) (chair)
Cydney Kane ('17)
Michael Mohammed ('03)
Jennie Henderson ('03)
Jaryd Morrissey, Alumni Relations Officer — Events
Nominations and Awards Committee

The mandate of this committee is to propose nominations to:

The Alumni Board and its representation on other committees, ensuring geographic, faculty, class, and overall diversity in recruiting directors for the Alumni Board. This committee is in the best position to do so due to its familiarity with the composition of the existing Board and the need to ensure this composition remains reflective of the Mount Allison alumni membership at-large.
Recognize and promote the achievements/accomplishments of the Mount Allison alumni.

Members:

Anna Abbott ('04) (chair)
Robert MacQueen ('85)
Kevin Estabrooks ('83)
Jack Rhind ('74, '75)
Ryan Francis ('04)
Nancy Vogan ('67)
Marian Humphrey ('71, '72)
Carolle de Ste-Croix ('90), Director of Alumni Engagement
Students and Young Alumni Committee

The goal of this committee is to explore ways to build links between young alumni (graduates of the past 10-15 years) and the University. The committee will also seek ways to help foster connections between current students and alumni.

Members

Cydney Kane ('17) (chair)
Jonathan Graves ('15)
Ian Fogarty ('96)
Michael Mohammed ('03)
Jaryd Morrissey, Alumni Relations Officer — Events
Volunteer Management Committee

The general mandate of the Volunteer Management Committee is to provide recommendations, advice, and feedback to the Alumni Board, and the Alumni Relations Director on the implementation of the Volunteer Moves Management Program aligned with the current Alumni Relations Plan.

Members:

Ian Fogarty ('93, '96) (chair)
David Pos ('77)
Carolle de Ste-Croix ('90), Director of Alumni Engagement
Mareika Dow ('12), Alumni Relations Officer — Communications & Volunteers