Your gift makes a difference
Whether you support Mount Allison as a volunteer or a donor, by mentoring or bringing newcomers to the University, whether your giving stretches over a lifetime or you are just getting started, you are an essential part of this University.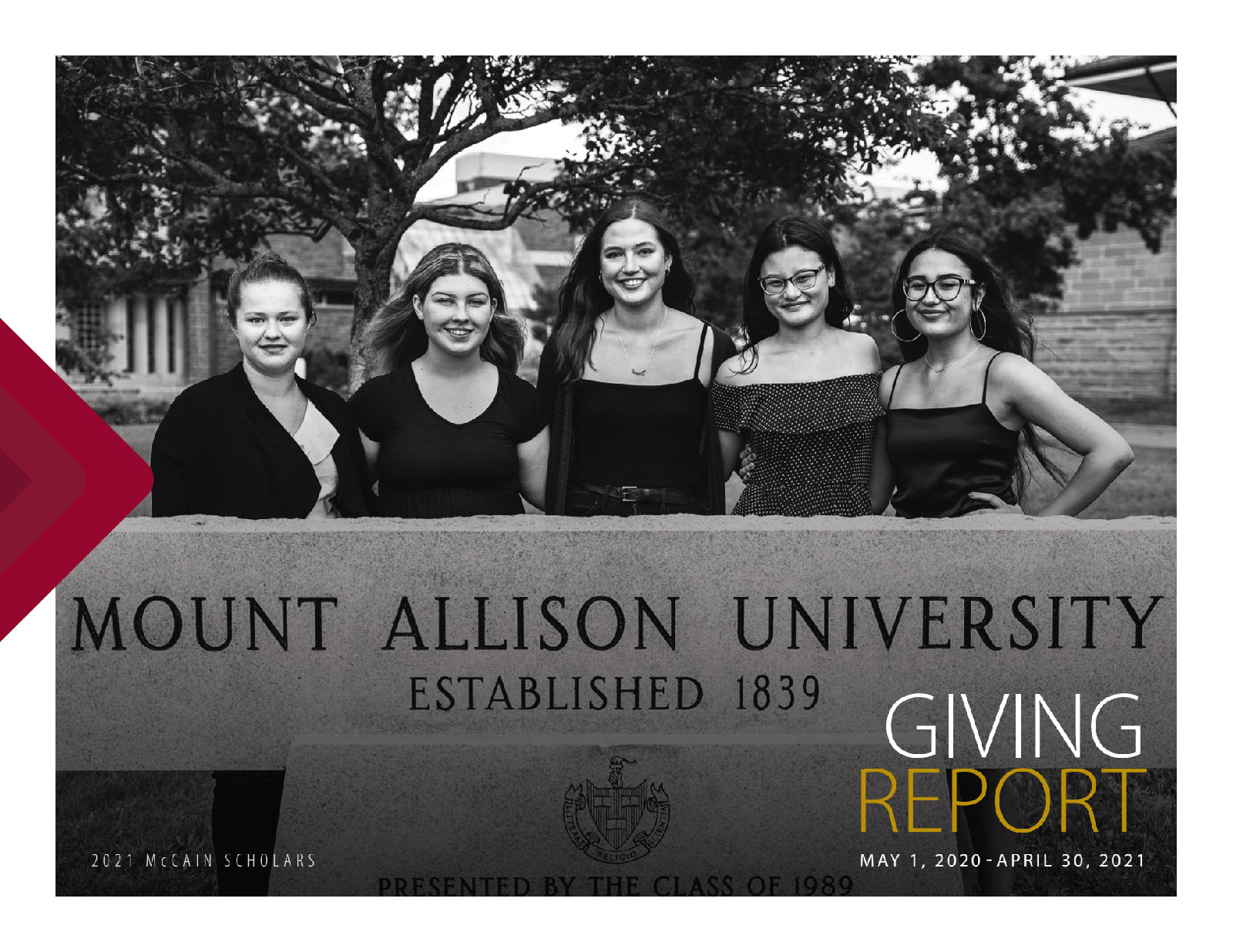 2021 Giving Report
Mount Allison's 2021 Giving Report shines the light on fundraising achievements and highlights a few special donors who are making a difference for Mount Allison students.
---
Mountie2Mountie Financial Aid Fund
In 2020, the Mountie2Mountie Financial Aid Fund raised $417,838 in 87 days to help Mount Allison students return to campus despite the financial challenges presented by the COVID-19 pandemic. THANK YOU!
---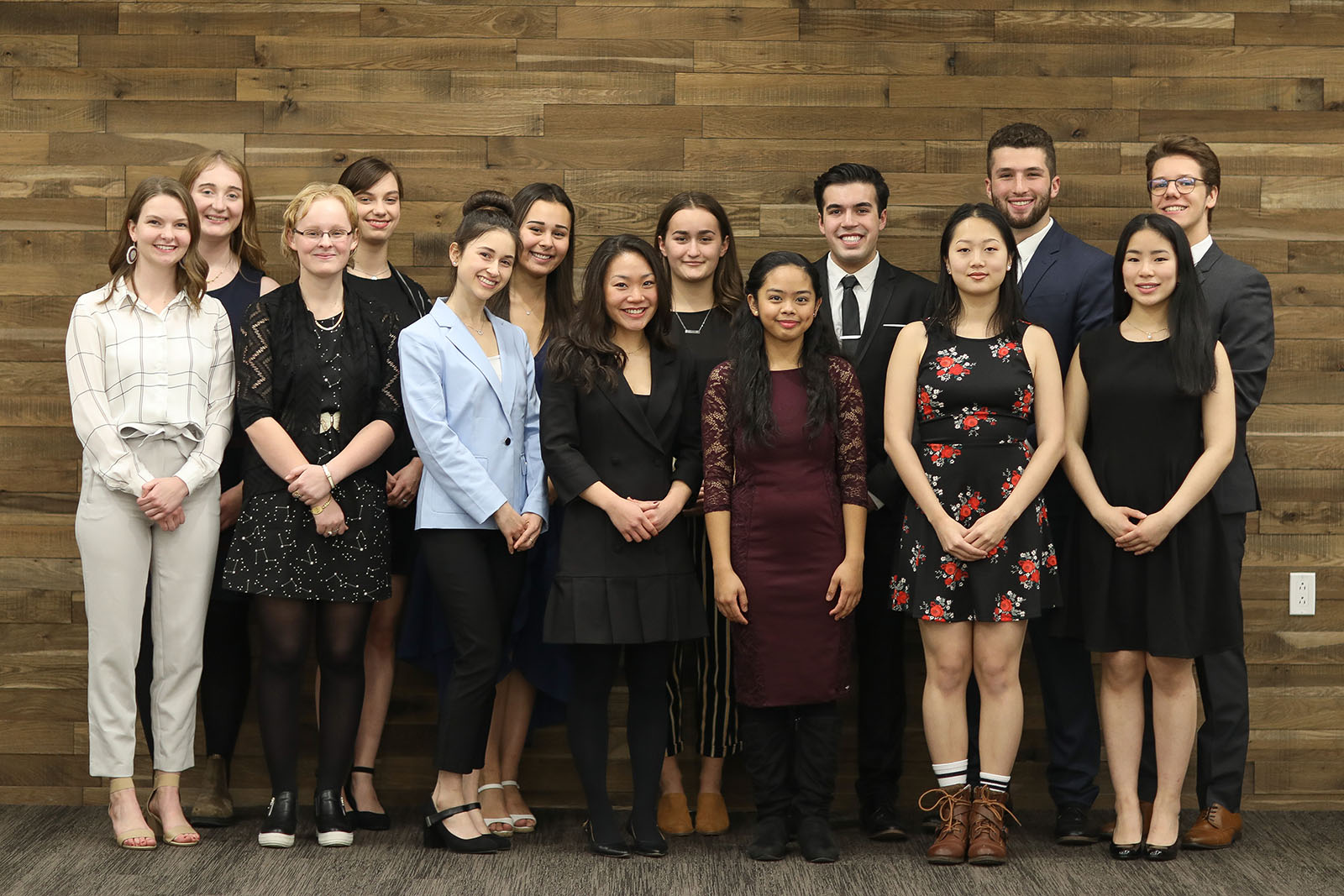 Bell Scholars
The Bell Scholarships and Bell Achievement Awards are awarded to outstanding high school graduates from across the country and around the world.