On the air and beyond the classroom
The Perry MacDonald & Family CHMA Spoken Word Internship will make even more experiential learning opportunities available to students
As a kid, Perry MacDonald ('86) would stand in front of his parents' old turntable in their Sydney, Cape Breton home and pretend he was a famous radio announcer.
"I always loved radio," he says. "Mount Allison and CHMA gave me my first tangible opportunity to play around in radio." 
CHMA has served as the Sackville area's campus/community radio station since 1974. When MacDonald arrived on campus in 1982, he immediately joined the CHMA team. He still remembers first seeing the studio and feeling like he'd arrived at Disneyland. He recalls how passionate, creative, and hardworking everyone was and says some of the best friends he has today are the people he met working at the station.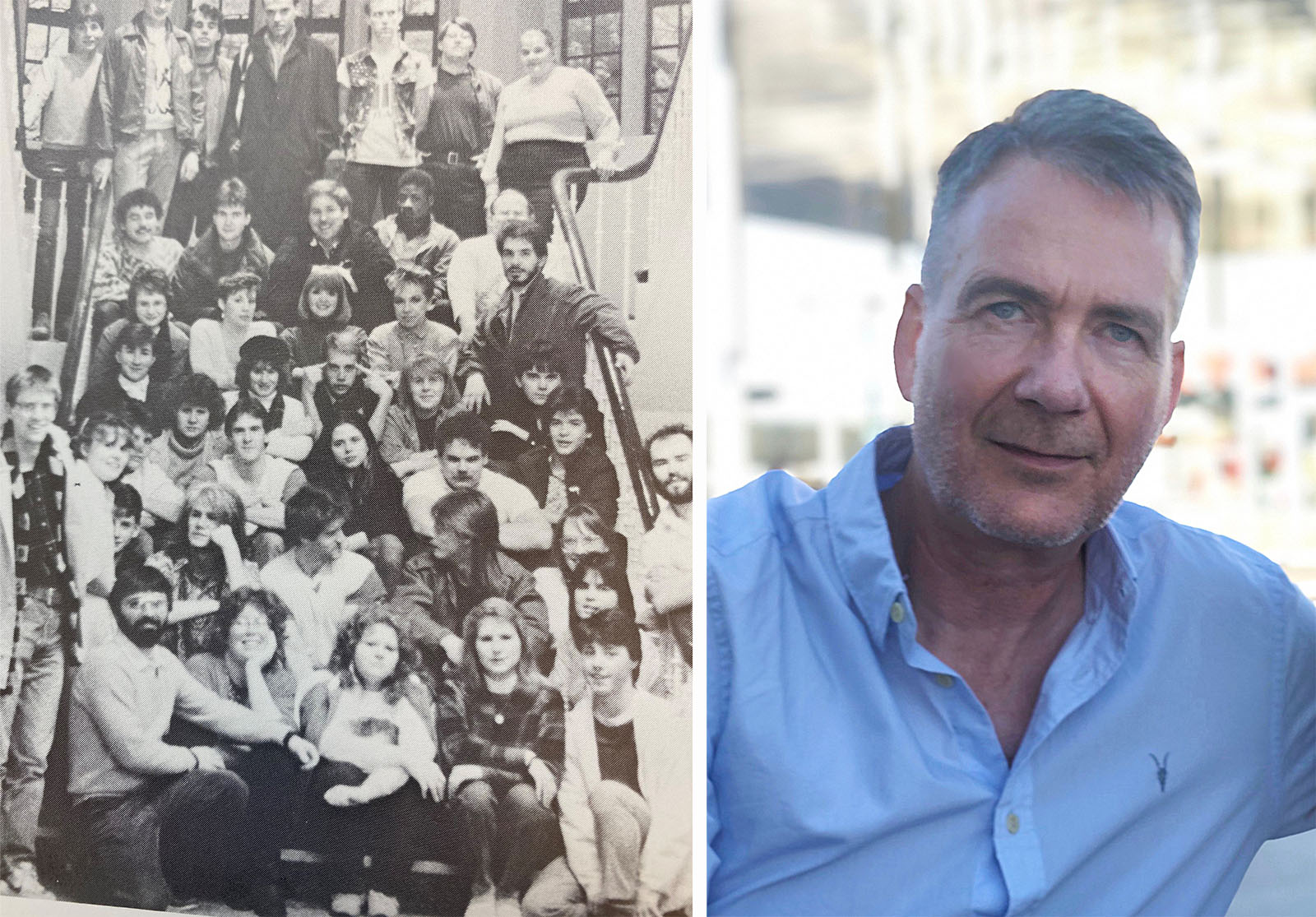 MacDonald's experience led to a diversity of on- and off-air positions at locations throughout Canada. Today, he is a senior vice-president with Bell Media and giving back to his alma mater by creating the Perry MacDonald & Family CHMA Spoken Word Internship Fund.
"Mount A provided me an exceptional education and lots of opportunities outside the classroom," says MacDonald. "It's a privilege to give back to the institution that gave me so much."
MacDonald's fund will support students working at the radio station, in particular students working on spoken word programming, which can include news, interviews, discussions, and opinion pieces.
Providing more experiential learning opportunities is a Mount Allison priority. 
"It's a chance for students to take what they have learned in the classroom and further develop a range of meaningful skills for their future careers," says Rebecca Leaman ('04), the University's director of experiential learning and career development. 
Experiential learning can include research opportunities and field courses, international exchanges, working with organizations on and off campus, and support for young entrepreneurs.
"It helps you become a more well-rounded person," says MacDonald.
The number of internships available to Mount Allison students has more than doubled since 2019. One beneficiary is Commerce and Aviation student Shashank Arvindan, who spent the past summer working at CHMA as an intern. 
"The internship was eye opening," says Arvindan. "I learned so much about the world of arts and culture, the marketing behind it, and about how non-profit business works."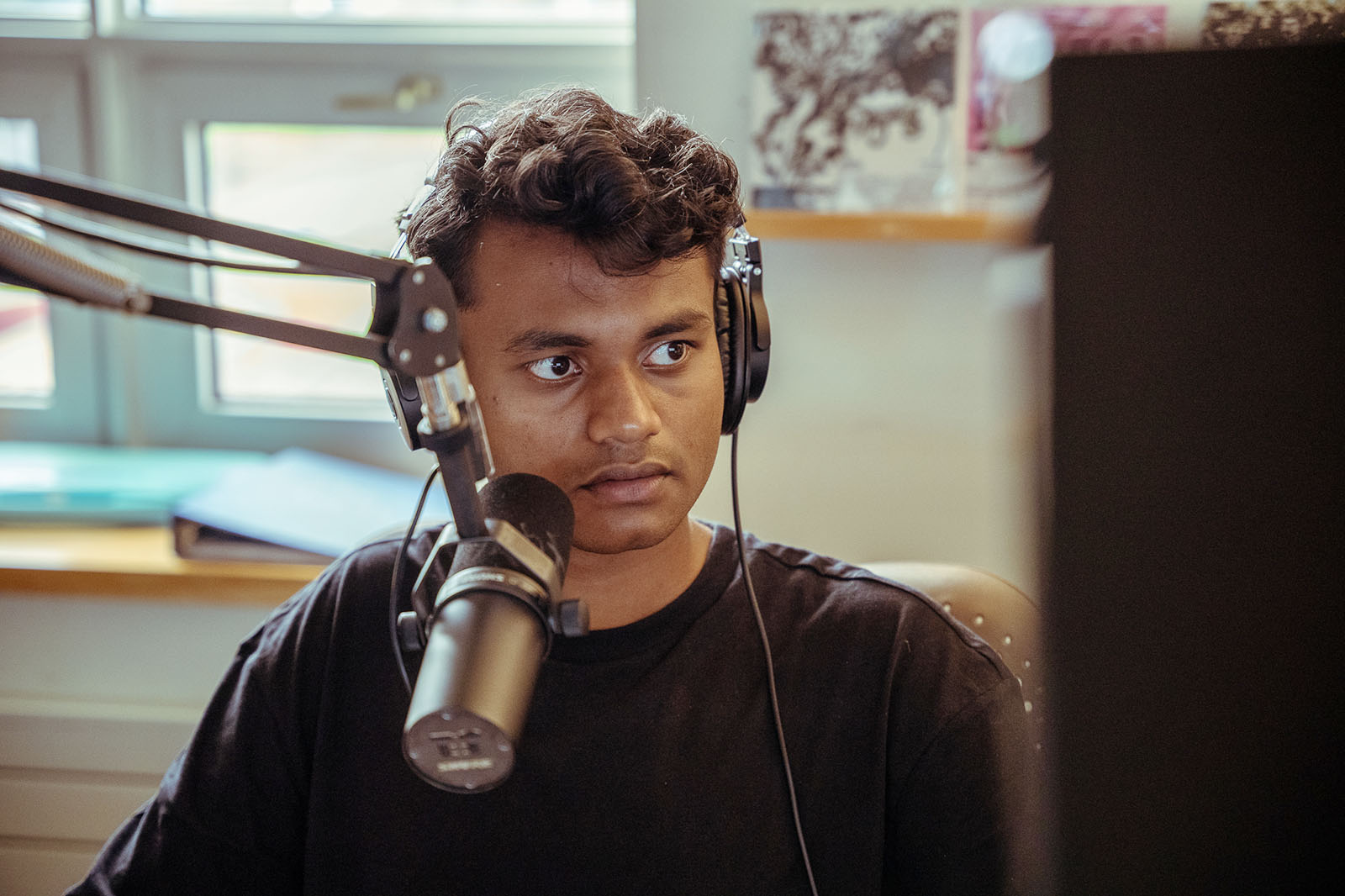 Arvindan is also an on-air personality, hosting a classical music show, a genre of music he knew little about before and is enjoying the opportunity to learn. He says he likes all sides of the radio business and that the internship gave him unique opportunities to network and the confidence to dive into the industry. 
Organized through the University's Office of Experiential Learning and Career Development, internships include structured learning outcomes and reflections. It was a formal process Arvindan appreciated. 
"This is one of the most underrated offices at the University," he says. "I recommend all students look into these opportunities." 
Mount Allison's ambition is for every student to have the chance to engage in experiential learning during their undergraduate education.
"The support of Mount Allison alumni and friends is essential to reaching this goal," says Leaman. "We are deeply appreciative of alumni like Perry."
More students like Arvindan will benefit thanks to the Perry MacDonald & Family CHMA Spoken Word Internship Fund.