Homecoming: Sept. 23-25, 2022
A fun-filled weekend that offers a wonderful opportunity to share your Mount Allison experience with family, while mingling with students and alumni!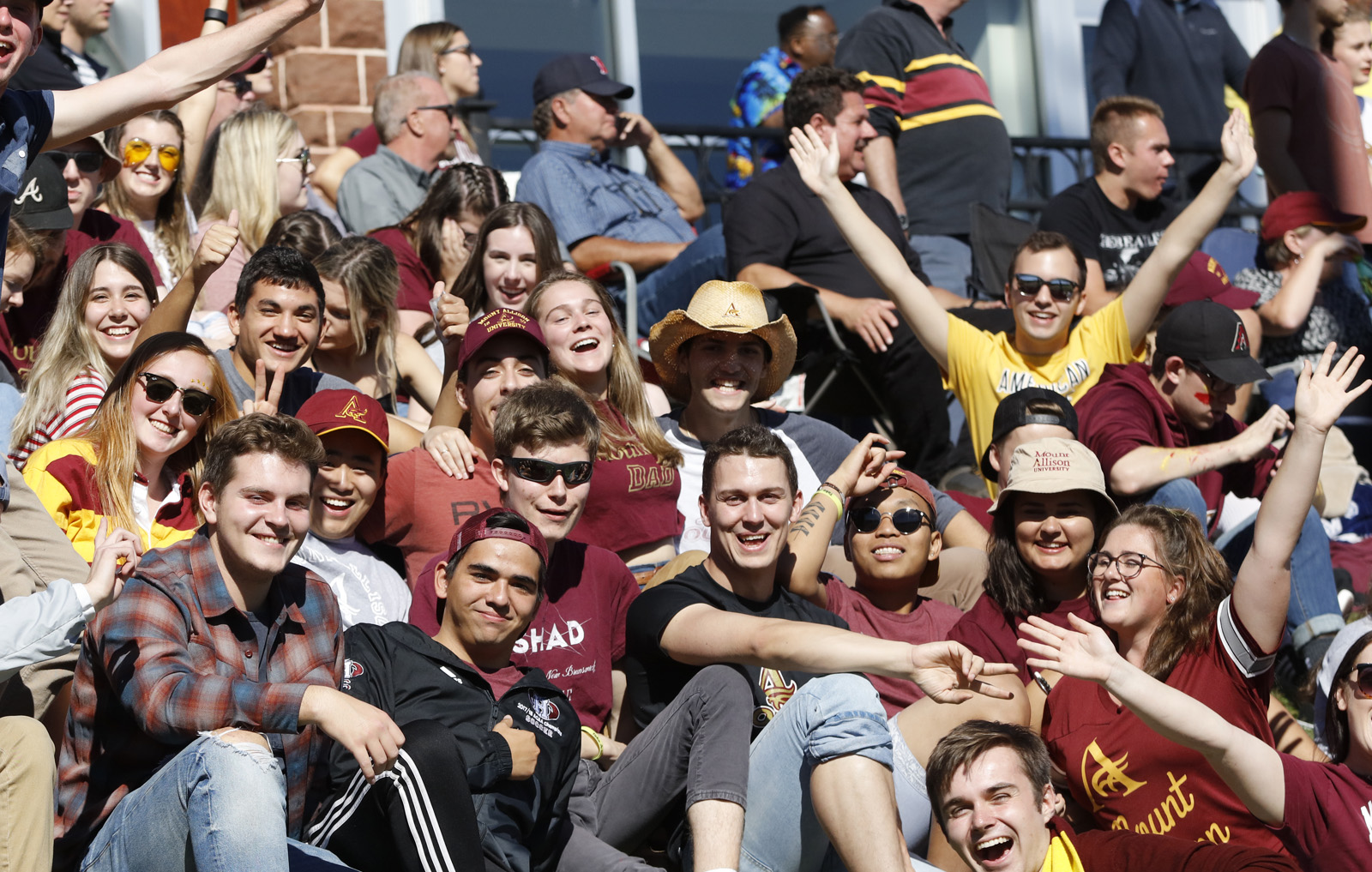 Accommodations

Accommodation options in Sackville include:

Coastal Inn Sackville: 15 Wright Street, 1-888-704-7444
Tantramar Motel: 4 Robson Avenue, 1-800-399-1327
Marshlands Inn: 55 Bridge Street, 1-800-561-1266
Health & Safety

The University has chosen to maintain COVID-19 health and safety measures on campus for the remainder of this summer and through the Fall Term. Visitors are asked to:

Wear masks indoors 
Wash/sanitize hands frequently
Respect 1m physical distancing across campus

For more details on health and safety protocols on campus, visit mta.ca/campus-updates.
Teams Registered for the Homecoming Golf Classic

Registration is now open!

Wieners of Yore
Kevin Bone ('81)
Paul Bourque ('79)
Rob Daigle ('83)
Kevin Hickey ('79)


AEC Engineering
TBD


Basement Harper Hockey Mounties '86
Andy Nesbitt ('86)
Mark Farwell ('87)
Daryl Newman ('87)
Brock Neuman ('87)


Burger King Moncton/ Dieppe/ Miramichi
TBD

 

Town of Sackville

Jamie Burke ('01)
TBD

 

Blueberries

Harold Giddens ('58)
Gerald Giddens 
David Greenwood ('58)

 

Team Returning Champs

Robert MacQueen ('85)
Peter Nowlan ('84)
Bill White ('83)
Kevin Estabrooks ('83)

 

Geoff Lebans ('83)
Judy Lebans ('82)
Kasey Lebans ('11)
Connor Lebans

 
---
Schedule of events
Friday, September 23, 2022
13th Annual MtA Homecoming Golf Classic
Time: 12:30 P.M. shotgun start
Location: Amherst Golf Club
Event Registration
Women's Soccer Game — Mounties VS. Acadia
Time: 5 P.M.
Location: Alumni Field
Men's Soccer Game — Mounties VS. Acadia
Time: 7:15 P.M.
Location: Alumni Field
Men's Hockey Alumni Meet-up
Time: 8:30 P.M.
Location: Joey's Bar & Grill (16 York St, Sackville)
Saturday, September 24, 2022
Men's Hockey Alumni 9-Hole Outing & Luncheon
Time: 10 a.m.
Location: Sackville Golf Course (42 Fairfield Rd, Sackville)
More updates to come!