Alumni Reunion Weekend
Join your classmates in celebration of your Mount Allison Reunion, May 10-13, 2024!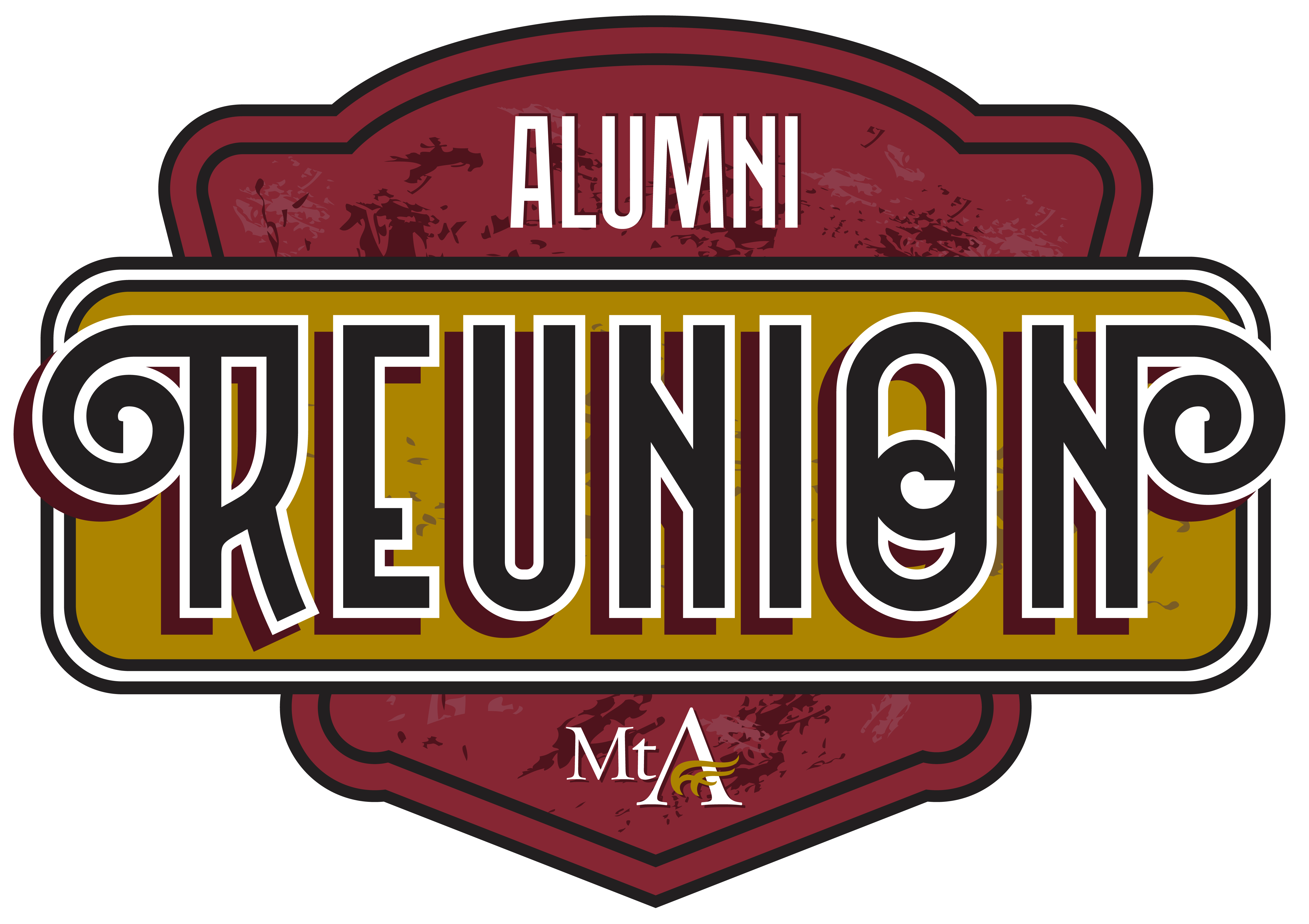 Special reunions for 2024:
Classes ending in 4 and 9
List of special reunions coming soon
Registration is OPENING SOON!

There are two options to register for Reunion Weekend:

All-Inclusive Registration — Includes on-campus accommodations and direct access to all meals and events for your class.
 
Registration à la carte — Customize your weekend by choosing the meals, activities, and/or accommodations that are of interest to you.

 

---

The best way to experience Reunion Weekend? Stay on campus!

Reserve your on-campus accommodations when you register for Reunion Weekend.

If you have questions regarding on-campus accommodations during Reunion, please contact the Alumni Relations Office at (506) 939-6103, or alumni@mta.ca. 

Accommodations are offered by building on a first-come, first-serve basis. The Alumni Office strives to have individual class years in one residence as much as possible. For this reason the Alumni Office reserves the right to arrange classes in a different residence in order to keep reunion classes together.

Cancellation policy — Cancellations made 48 hours prior to indicated arrival date will incur no cancellation charge. 'No shows' will not be refunded.

Off-campus accommodations in Sackville

Coastal Inn Sackville: 15 Wright Street, 1-888-704-7444
Tantramar Motel: 4 Robson Avenue, 1-800-399-1327
Marshlands Inn: 55 Bridge Street, 1-800-561-1266

The referenced media source is missing and needs to be re-embedded.
Schedule of events

 

2024 Schedule of Events Coming Soon
Reunion FAQ

What should I pack?
Your room includes bedding, towels, and toiletries (a small hand soap and shampoo). All rooms are also equipped with a mini-fridge, and every residence includes access to a small kitchenette with a microwave and stove/oven. Other items you might find useful to bring include coat hangers, an extra blanket, and slippers. 
 

How can I register for extra nights in residence?
Anyone requesting extra nights can do so by e-mailing the Conference Office at reservations@mta.ca once you have submitted your registration, or by phone at (506) 364-2247.
 

Where do I go if I'm arriving before Friday? What if I arrive late and registration is closed?
If you are arriving before Friday during the hours of 9 a.m.-9 p.m., please head to the First Floor of Windsor Hall to get your room key from On-Campus Accommodations. They can be reached at (506) 364-2247, and after hours at (506) 364-7821. You can return to the First Floor of Windsor when registration is open (Friday 9 a.m.-9 p.m. and Saturday 9 a.m.-2 p.m.) to receive your Reunion tickets and registration package.

If you arrive after registration is closed call the after hours On-Campus Accommodations line at (506) 364-7821 to receive your room key. 
 

How do I know what building I'm staying in? 
When you arrive on campus you will be given your room assignment, and your registration package includes a campus map. We do our best to keep classes together, and there are lounge spaces reserved for your class to gather. To see the class lounge assignments, scroll to the bottom of our "schedule of events."


I don't have a computer, how can I register for Reunion?
Have a friend with a computer register you online. They will receive your receipt by email – they can then print it and give it to you. However, you do not need to provide your receipt upon arrival. Call 1-866-890-6318 if you are having difficulty registering online.


How do I pay if I don't have a credit card?
You can pay us with a cheque, payable to Mount Allison University, c/o Alumni Office. You will not be considered registered until your cheque is received and processed.


Can we share a room in residence?
We have ensuites with shared washrooms on a first come, first serve basis – register early!


How do I ensure that I am sharing an ensuite with my spouse/friend?
Mention should be made in the box provided on the registration form under 'other information'.


Can we pay for any meals when we get to Reunion?
All meals must be paid for in advance, through the online registration forms.


Is there a shuttle service from the Moncton Airport to Sackville?
There is no shuttle service, but there are taxi services available. We recommend that you pre-book to avoid waiting at the airport. You may do so by calling the two taxi services in Sackville (Sackville Cab – 506-364-8000; or Squires Courtesy Cab – 506-536-3118).
 

Where do I park when I get to campus? What do I do when I arrive?
How to get here and where to park. Please note parking is free for alumni during Reunion weekend. 

Check in is in Windsor Hall. If you are staying in Bigelow or Thornton House, please park behind Thornton (Edwards/Thornton parking lot on Salem/Park St.) and walk across campus for your key card and registration bag. Then you can go back to unpack your car and access your room.  

If you are staying in Campbell or Windsor Hall, please make your way directly to Windsor Hall, where you can unpack your car, and then go to the King St. parking lot and walk back to register. We will have student volunteers there to help you with your luggage. Cars cannot be left unattended in the quad between Windsor and Campbell Hall, except to unload your luggage.  

When you go to register in Windsor Hall you'll see there is also a table where you can buy drink tickets for the Signal Hill concert. This is a great option if you plan on visiting the cash bar during the concert! 
 

Is online registration secure?
Yes. The online registration form has helped eliminate paper registrations and has provided you with an easy, efficient, and secure method of registering and paying online for your reunion experience. All credit cards are processed through Eventbrite (registration software).


How can I get free WiFi in my residence room or on campus?
A password will be included in your on-campus accommodations package upon your arrival.


Are pets allowed on campus?
Only service dogs are allowed in residences.


Is there a "lost and found" on campus?
All items that have been found should be brought to the Conferences Office in Campbell Hall. All items will be kept there until they are claimed. If you have lost something, please contact them at reservations@mta.ca.


What is the cancellation policy for on-campus accommodations?
Cancellations for accommodations made 48 hours prior to arrival will incur no cancellation charge. Cancellations for accommodations made less than 48 hours prior to arrival will incur the equivalent of one night accommodations as a cancellation charge. "No Shows" accommodations will not be refunded.
 

What is the current mask policy on campus?
Masks will no longer be required when entering and generally moving about inside buildings on campus. For those on campus and attending Convocation Weekend, masks will be required in Convocation Hall during the formal graduation ceremonies on Monday, May 15. For all other Convocation and Reunion events, masks will not be required.
 
List of alumni registered to attend
Want to add your name to the list? Be sure to give permission for us to share your name on the website when you register!
Be sure to join our Reunion Event page on Facebook for updates and to connect with fellow attendees prior to the event.
1950s
1960s
1970s
1980s
1990s
2000s
2010s
Questions about Reunion?
Email us at alumni@mta.ca or call 1-866-890-6318 (toll-free).