Your room in residence next year is waiting!
We believe that our residence system is a great way to ensure success in your studies. In fact, students living in residence have an average GPA that is three points higher than students not living in residence.
Our community is designed to support you. Living in residence as a returning student also provides you with a number of leadership opportunities.
---
Room draw for returning students
Any student currently living in residence is eligible to reserve a room in residence for the upcoming academic year.
To reserve a room:
Log into the Residence Portal beginning Oct. 12, 2021 at 8 a.m. to select your room
A $500 Residence Deposit is due by March 1, 2022. Make a payment. Residence Deposit is not paid by March 1, 2022 the University can no longer hold the student's room or guarantee any room in residence.
After March 1, we will begin assigning new students to residence rooms so choices will narrow after that date
To change your room: you can return to the portal if you change your mind. To reserve a new room, you will need to cancel your current booking.
To cancel your room: students wishing to withdraw from their future room booking should cancel their room booking via the Residence Portal. The charge to withdraw from a room taken in room draw is $100.
If you're hired as an AD or RA or you are elected President or Secretary/Treasurer, then Housing will move you automatically and release the room to general draw.
Questions? Contact resroom@mta.ca.
---
Join the residence leadership team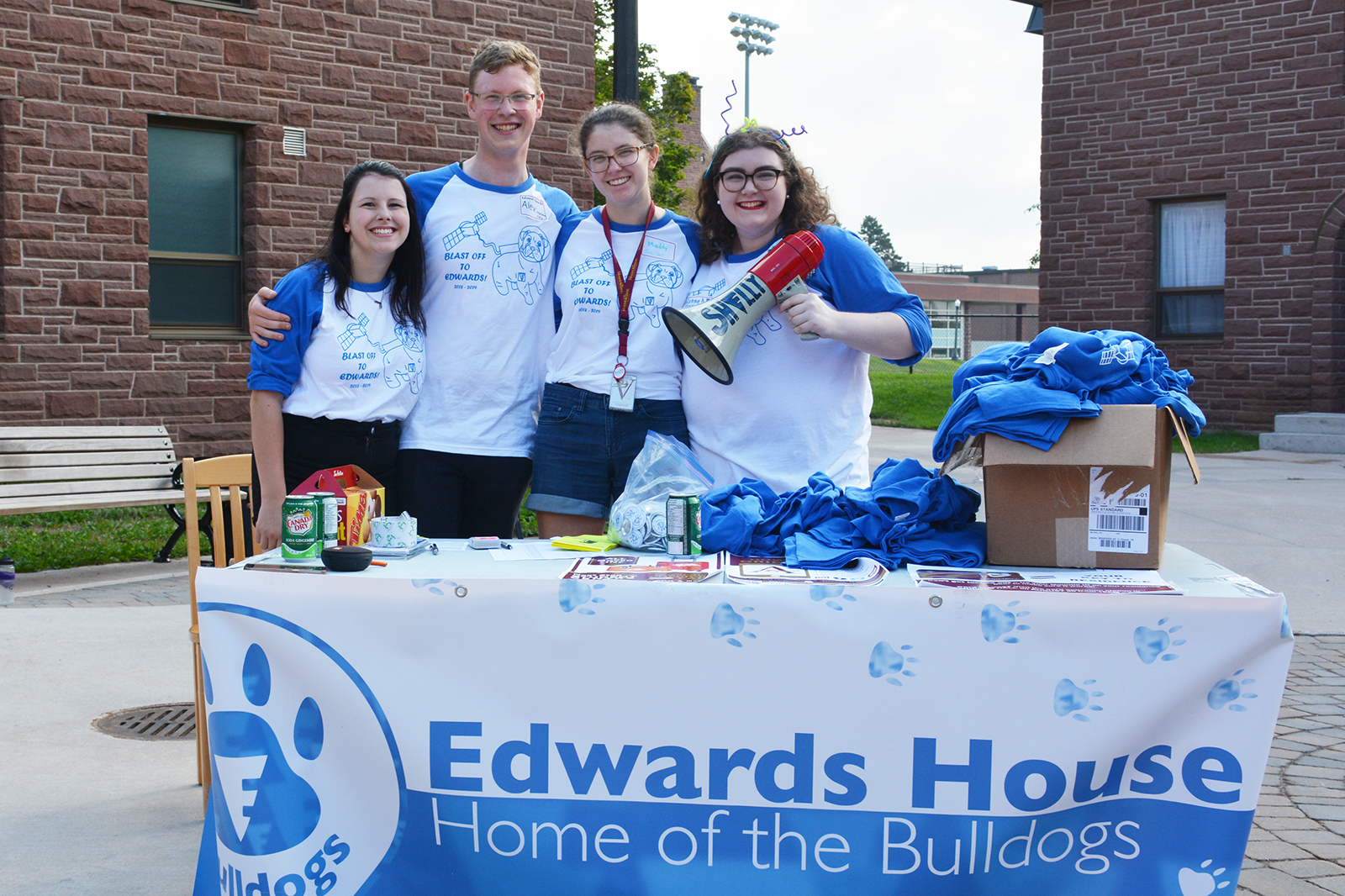 Each year, our residence leaders emerge with strong connections with students, staff and faculty, and even stronger friendships with fellow residence leaders. While building this amazing network of people, you also build on impressive employable skills for your future career.
To learn more and apply, visit residence leadership.
---
Stephanie Brown Residence Awards
Deadline: April 1
If you are an Atlantic Canadian returning residence student (students entering at least their second academic year or greater) and have financial need, you may be eligible for one of three Stephanie Brown Residence Awards, each valued at $5,000 — we encourage you to apply.