Career development resources
Once you graduate, there are still plenty of resources available to help you transition into jobs or further study after Mount Allison. Whether you are looking for help reviewing your resume/cover letter/academic CV, interview prep, or are simply looking for career advice, we are here for you.
As a recent graduate, you will have access to the Experience MtA Job and Opportunity Bank for two years after you graduate. You can also check out your respective department page for sample careers and student testimonials. 
Don't forget, we are here to see you succeed.
Upcoming sessions for graduating students

Wednesday, March 16, 2022

Updating Your Resume and Post-Grad Job Search

Join Kaelan, career services co-ordinator at MtA, virtually on Wednesday, March 16 from 6:30 p.m.– 7:30 p.m., to learn what you need to do to update your resume as a new grad, how to write a good cover letter, as well as strategies for your job search! 

Thursday, March 31, 2022

Recent Graduate Alumni Panel

More details to come.

Monday, May 2, 2022

The Basics of LinkedIn and How to Use It

More details to come.

Wednesday, June 1, 2022

Interview Skills

More details to come.
Online tools and resources

Informational videos

Career paths and interests

Explore various career paths through Career Cruising (username: mount / password: allison)
Assess your career interests via the

O*Net Interest Profiler

(based on the Holland Occupational Themes)

Your personality types and individual strengths
Job boards and employment programs

Name
Description
Charity Village

CharityVillage® is a career resource to over 170,000 charitable and nonprofit organizations across Canada.

Visit their online job board for available positions.

Federal Student Work Experience Program (FSWEP)

Explore hundreds of career paths and thousands of jobs that the Government of Canada has to offer across the country. FSWEP is intended for those returning to school.

View their job board for available students, indigenous students and students with disabilities positions.

Government of New Brunswick

Looking to stay in New Brunswick following graduation? 

Check out GNB's online resource to find a job or explore careers.

Government of Nova Scotia

Looking for an opportunity in Nova Scotia following graduation?

Check out GNS's online resource to find a job in your field of interest.

Service Canada Job Bank

Job Bank is Canada's national employment service, and the leading source of jobs and labour market information in the country.

Check out the Service Canada Job Bank for available positions and employment resources.

Service Canada Job Bank (Youth)

The Youth Job Bank is a government program that gives funding to trusted employers to help them create quality jobs for young Canadians.

Check out the Youth Job Bank for available positions and employment resources.

TalentEgg

TalentEgg is a popular online career resource for students and recent graduates.

Visit TalentEgg for available employment and volunteer positions, as well as online career resources.

Young Canada Works

Young Canada Works (YCW) offers young Canadians the opportunity to develop skills and gain experience in the workplace. Through job and internship programs, students and graduates can put their skills to the test, build career equity, earn an income and get started on the right career path.

Check out YCW's offerings online for all available positions.
---
Post graduation funding opportunities
There are plenty of external funding opportunities available for graduating students in all disciplines, including mentorships, internships, fellowships, job boards, resources and more. 
If you have any questions or require assistance, please reach out to us via e-mail at careers@mta.ca or book an appointment.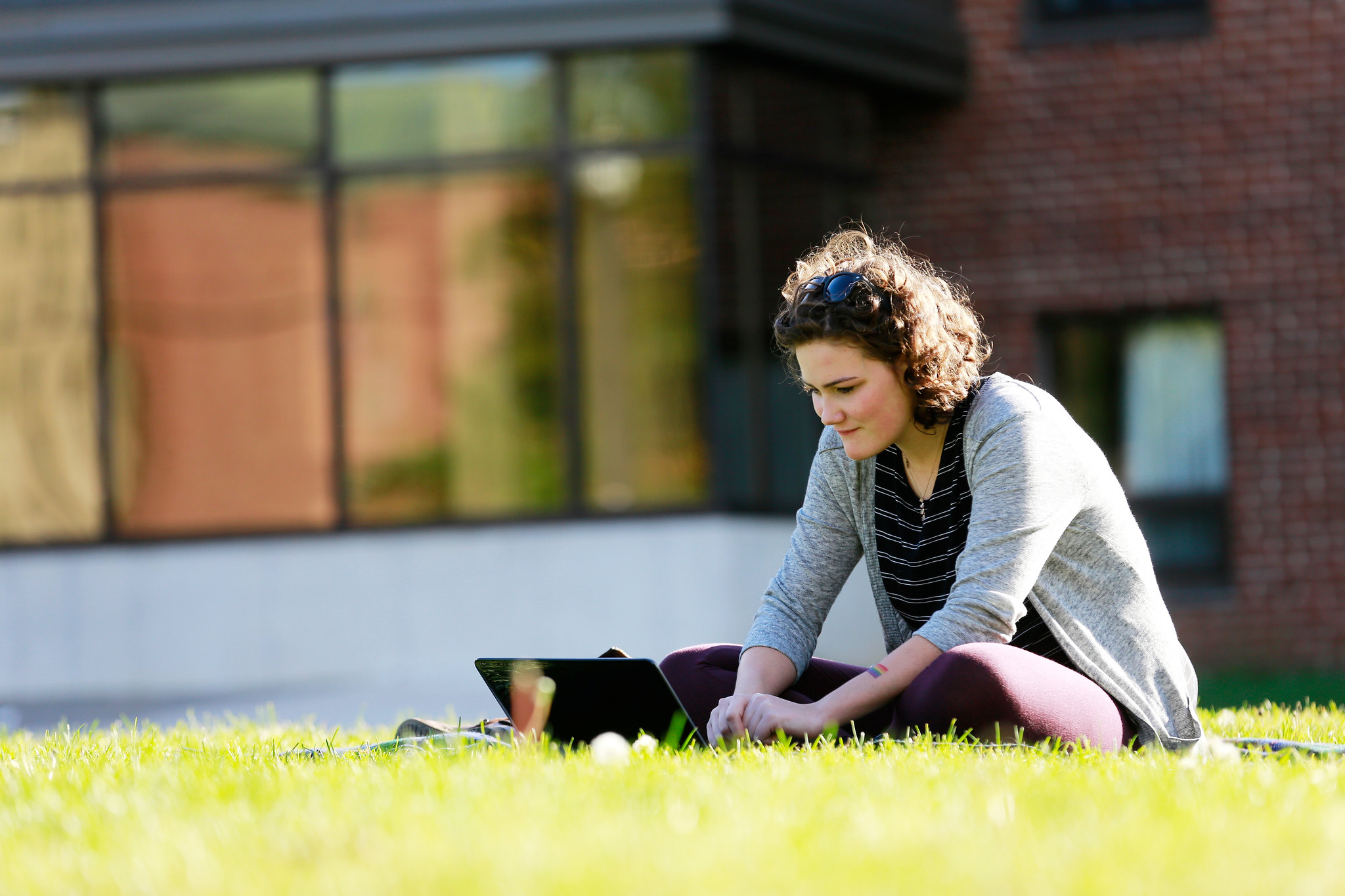 External funding opportunities

Name
Opportunity Type
Description
Arts
National Magazine Awards

Grant resources
Mentorship

A resource for grants, with opportunities from coast to coast to coast. The roundup includes grants for emerging artists and students pursuing a career in the arts, to professional artists practicing in various disciplines.

For more information, visit magazine-awards.com

Aviation
Canadian Council for Aviation and Aerospace

Training
Job board
Student work placement program

The Workplace Integrated Learning for Students program will support the development of partnerships between employers and post-secondary institutions to increase the number of work placement opportunities for post-secondary students in all regions of Canada.

For more information, visit avaerocouncil.ca

Commerce / Entrepreneurship
Mitacs

Bringing your ideas to market

Accelerate your innovation project - Mitacs connects you with the right expert at the right time for the right project.

For more information, visit discover.mitacs.ca

Venture for Canada

Fellowship program
Intrapreneurship program
Internship program

Venture for Canada is on a mission to foster the entrepreneurial skills and mindsets of Young Canadians. Students and recent graduates develop the entrepreneurial network, community, skills and knowledge needed to lead impactful careers. Externs, Interns, Intrapreneurs and Fellows are entrepreneurial future leaders.

For more information, visit ventureforcanada.ca

Computers and Technology
ICTC

Resources
IEP Employment Support
Work Integrated Learning (WIL) Skills
Certification Program

ICTC is a national centre of expertise for the digital economy. They are a leader in developing workforce solutions and delivering talent programs to enable Canadian businesses to access the right talent with the right skills needed to drive innovation and productivity. 

For more information, visit ictc-ctic.ca

Technation

Career ready program
Career finder
Resources

TECHNATION unites Canada's technology sector, governments, and communities for Canada's future.  From start-ups and small and medium-sized enterprises, to national and multi-national organizations, we invite you to join us and discover how the Canadian tech industry is working together to identify and develop pragmatic solutions to pressing national challenges and to influence national technology strategy in critical areas that matter to you.

For more information, visit technationcanada.ca

Environmental Science
Eco Canada

Work placement
Mentorship
Learning resources

Eco Canada has developed a powerful array of programs, services, and continuing education to help you get a head start on your future career. We have partnered with Canadian universities, government departments, and Canadian employers to provide everything you need to take ownership of your career journey.​

For more information, visit eco.ca

Eco-Internships

Eco-Internships supports environmental organizations across Canada by connecting non-profits to funding opportunities to hire youth interns (under 30 years old) through wage subsidy grants and other funding.

For more information, visit ecointernships.ca

Science / STEM
Blue Future Pathways

Internship program
Job board
Funding
Career resources
Learning resources

Engaging youth in the Sustainable Blue Economy — connects youth across Canada with Education, employment and funding opportunities to inspire and support them in developing successful careers in the Sustainable Blue Economy.

For more information, visit soifoundation.org

BioTalent Canada

BioCareer Pathways
Resources

BioTalent Canada supports the people behind life-changing science. BioTalent Canada is focused on igniting the industry's brainpower, bridging the gap between job-ready talent and employers, and ensuring the long-term agility, resiliency, and sustainability of one of Canada's most vital sectors.

For more information, visit biotalent.ca

Science Horizons Youth Internship Program

The Science Horizons Youth Internship Program provides wage subsidies to eligible employers across Canada to hire recent university, college, and polytechnic graduates for internships in the environmental science, technology, engineering, and mathematics sectors.

For more information, visit canada.ca

STEM Fellowship

Fellowship program
STEMpowerment Mentorship
Data Science Education

STEM Fellowship is a Canadian registered charity that uses mentorship and experiential learning to equip the next generation of change-makers with indispensable skills in data science and scholarly writing.

For more information, visit stemfellowship.org
---
Financial literacy resources
Finances can be daunting, but they don't have to be. Check out the resources below for information on personal finances and how to navigating student loan repayments.
Have questions about financial aid? Our financial aid and awards counsellor is here to help.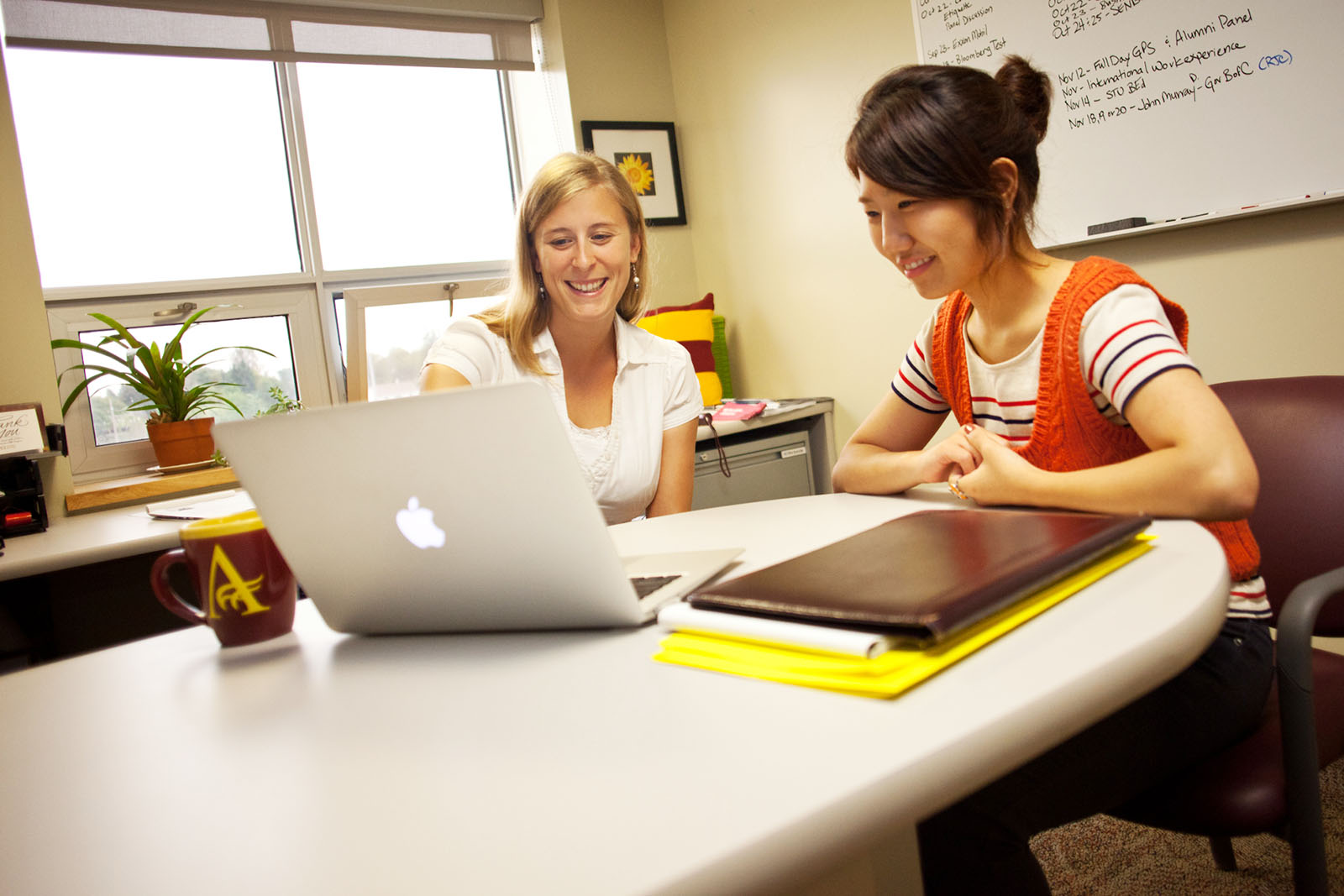 Personal finances

Keeping on top of personal finances can sometimes be a struggle. Check out these resources to feel more confident and secure with your money-making decisions.
Navigating student loan repayment

The National Student Loans Service Centre (NSLSC) provides students with access to funding for their post-secondary education. Repayment of federal and provincial student loans is co-ordinated by the NSLSC. Check out these resources for help in understanding the repayment process.