Tickets
Contact us to reserve tickets:
---
The Wolves
Directed by Valmai Goggin
Written by Sarah Delappe
October 26th-29th, 2022 | 7:30pm
October 29th, 2022 | 2:00pm matinee
Motyer-Fancy Theatre
Right now in America, a girls indoor soccer team warms up. From high school gossip to global politics, there's nothing this pack of adolescent warriors won't hunt down. Left quad. Right quad. Lunge. Attack.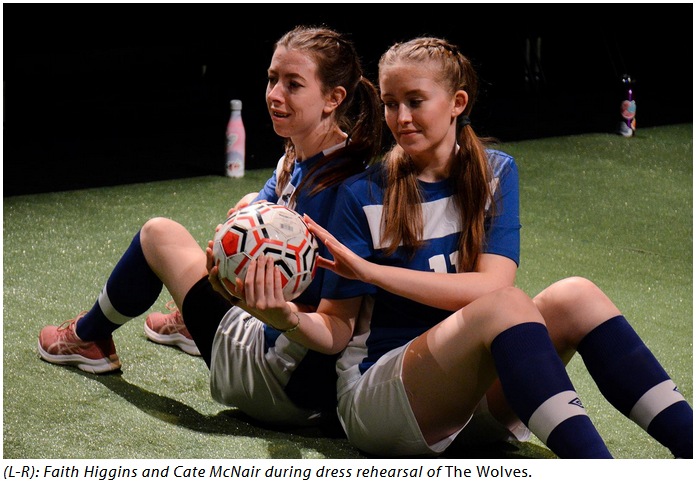 ---
An Inspector Calls
Directed by Paul Del Motte and Sarah Fanning
Written by J.B. Priestly
November 30th-December 3rd, 2022 | 7:30pm  (on Dec 1st pay what you can!)
Motyer-Fancy Theatre
England, 1912. A tale of investigation into the lives of the Birling family who have found themselves entangled in a tragic chain of circumstances. This modern morality play set in Edwardian England address the consequences of what happens when An Inspector Calls.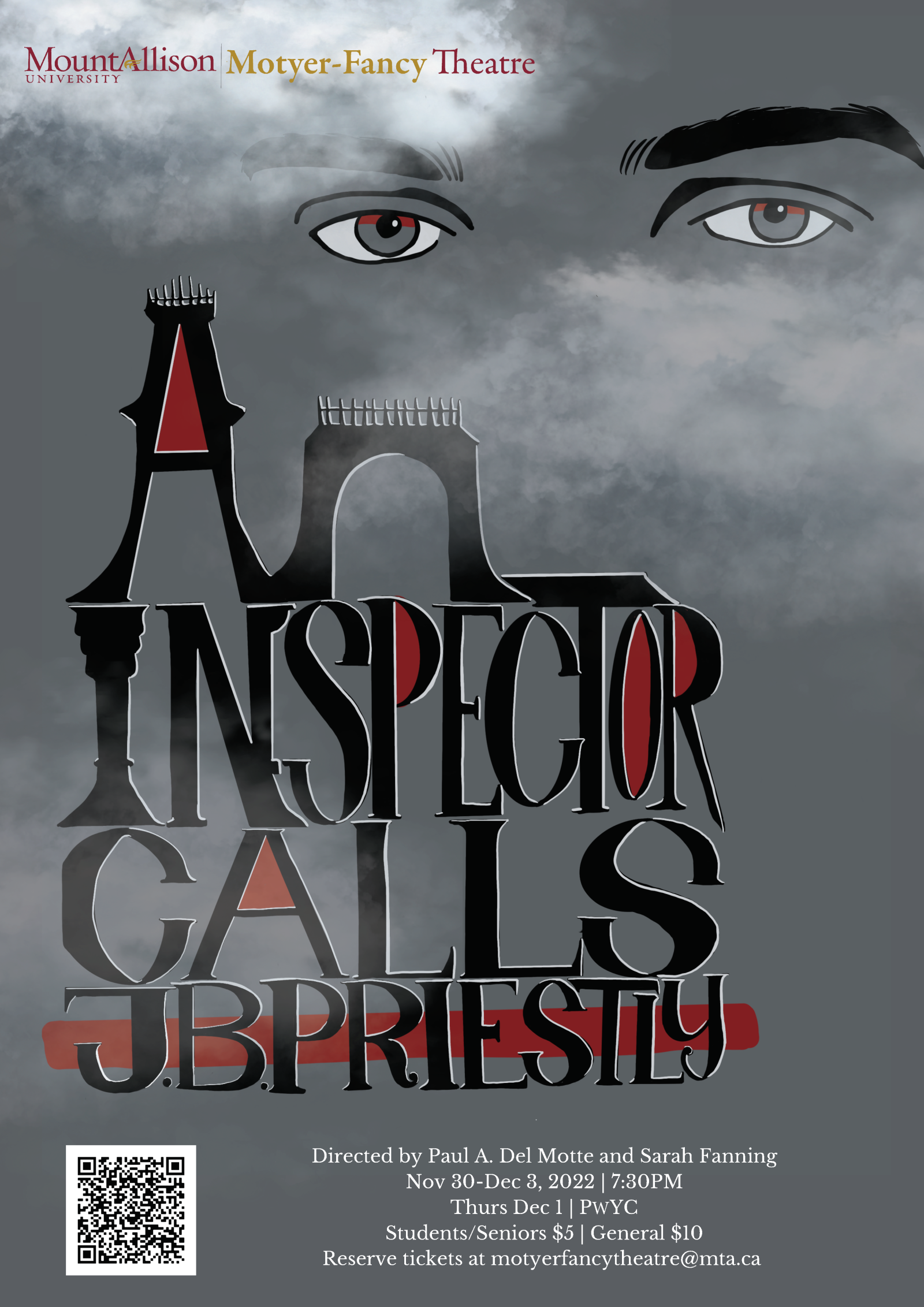 ---
PRÉCIPICE (a Tintamarre original)
Directed and Written by Alex Fancy
Associate Directors Ben Hébert and Naoise Moeller
February 1st-4th, 2023 | 7:30pm
Motyer-Fancy Theatre
Will Spectacle be voted happiest town in the country a 36th time? The Jury will hear guns of war thundering in Melancolia, across the River Spleen.  Someone could tell them about the people hiding in the basement of Clou and Peg's café. A bilingual comedy about making choices in 2023.
---
DOUBLE FEATURE:
March 9th–11th, 2023 | 7:30pm
Motyer-Fancy Theatre
Problem Child
Directed by Ashlyn Skater
Written by George F. Walker 
A woman buried alive, a man who gets his idea of reality from tv and a mom desperate to reclaim her place. The places people go to fill the void are deeper than people know.
Dry Land
Directed by Sarah Tardif
Written by Ruby Rae Spiegel
Punch me.
A profound female friendship develops in the privacy of a high school locker room. After swim practice, Ester and Amy reconcile the stain of being a teenager with the daunting truths of emerging adulthood. Dry land is an unflinching representation of adversity, abortion, love, and resiliency. The question sustained beneath it all—will the girls sink or swim?
---
7 Stories
Directed by Paul Griffin
Written by Morris Panych
March 29th-April 1st, 2023 | 7:30pm
Motyer-Fancy Theatre
Someone is standing on a top ledge of a building, pondering their existence.
A gaggle of religious zealots, artistic snobs, vacant, narcissistic denizens and a hundred-year-old woman want to help.
One way or another.
A dark comedy about life on the edge.