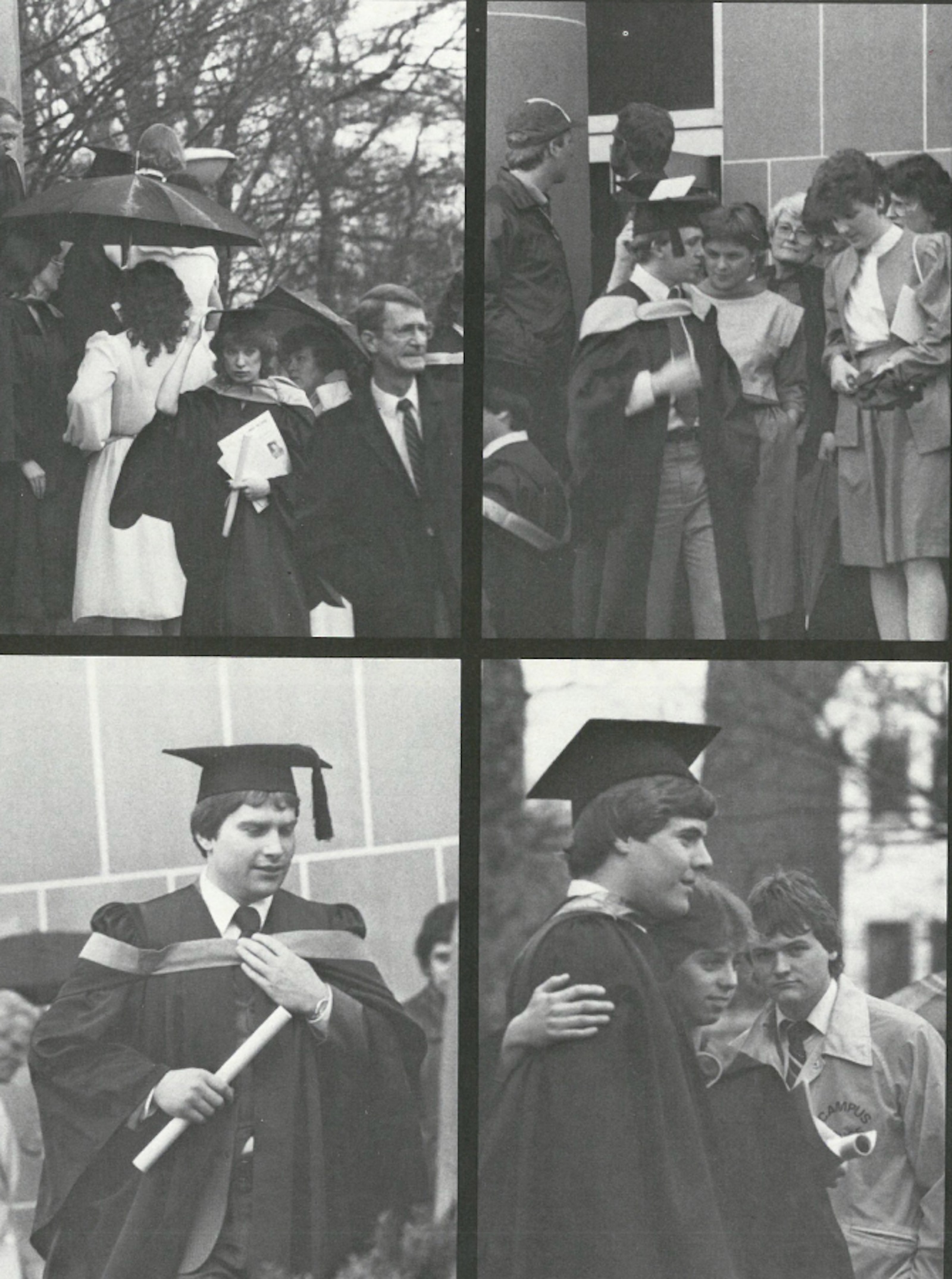 Class officers
President
Debbie (Adamson) McCulloch
Vice President
Sue Muloin
Treasurer
David MacDougall
Secretary
Susan (Spershott) Avery
Janitor
Darlene (Morice) O'Shea
Valedictorian
Carl (Chip) Ross
---
Class project
Class of 1984 Art Drysdale Memorial Bursary
The Class of 1984 has established a bursary fund in memory of Art Drysdale ('84). This endowment fund will provide bursaries to students each year. Members of the class are encouraged to support the fund so even more students can benefit.
The Arthur Drysdale Memorial Bursary story

Mount Allison lost a beloved member of our Alumni, Arthur Drysdale, in 2013. His passing was felt profoundly and widely not only by his classmates in the Class of 1984, but also by the faculty, the community of Sackville, his hometown of Wallace, Nova Scotia, his work colleagues, swim coaches across the country, and Allisonians across generations. Our sorrow drove a deep desire to keep his spirit alive and thus came the idea of establishing a bursary in his name. Anyone who has grieved the loss of a loved one knows what it means to honour their memory by giving back and thereby making a difference in someone else's life. This is exactly our intention for this bursary. We wish to ensure that future generations of Allisonians know and remember Art, while honouring our classmate who meant so much to us, by giving financial aid to future Allisonians who exemplify Art's personality. Let us tell you about Art by highlighting his legacy. For those who knew Art, it will no doubt evoke emotions from many great memories. For those who did not know Art, we hope you come away with a sense of his bigger than life personality.

Art was special to everyone as the person who had the ability to find the part of you that needed support, encouragement, growth and nurturing. He knew how to make you feel better by being around him and his friends. His spontaneity and somewhat rebellious ideas could bring people together in unique ways that always made them happy. He had a loud voice in volume but even more in what he said. This most often involved his green guitar and singing in cities from Port Alberni, British Columbia to St. John's, Newfoundland.

Art loved his home province of Nova Scotia and was an ambassador to the Maritimes wherever he travelled. He used his music to guide him in life by often quoting song lyrics. He was emotionally intelligent by being self reflective and therefore able to listen to people well and offer assistance in many forms. He was the precursor to Facebook and was always connecting people to help grow the large circle of friends who miss him to this day.   He loved Wallace, Nova Scotia and enjoyed his time there by the campfire at night singing the many Maritime songs that people could join in with the chorus. There were more sing-a-longs there than there were performances; for Art it wasn't about standing in front of people, it was more standing with them.

Want to get to know Art better? You can find him on YouTube (we recommend www.youtube.com/watch?v=K3XSDsT0DPg). He can, however, be found by closely watching those around you. Look for the person that can turn a mundane chore into a fun and crazy one, help resolve any issue as the voice of reason, will drop in unannounced at any time and make you wonder why he wasn't there all along, can orchestrate some great pranks that are non malicious but result in lots of laughs, and last but not least, the person who gets the only standing ovation at their Mount Allison graduation. That person has the Art Drysdale mystic.  They can get anyone up dancing on the dance floor and be the life of the party yet can be that friend you can count on one-on-one anywhere anytime.

We will be asking the bursary recipients to provide the Bursary contributors with a handwritten thank-you letter telling their story and their plans for the future. What a great way to find out how Art's legacy will live on at Mount Allison. Thank you for taking the time to read this, watch the video, remember our friend Art, and perhaps pour yourself a wee dram in his honour while watching the video again!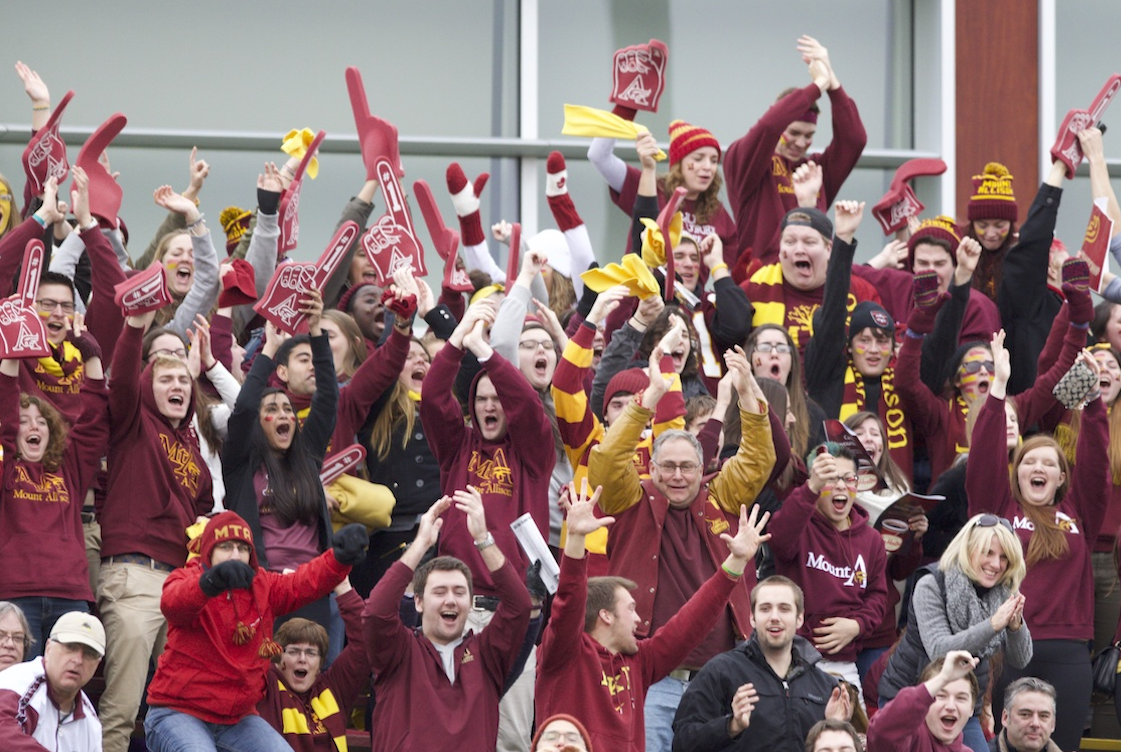 Class news
Convocation Ceremonies
Six individuals were recognized with honorary degrees during the 2019 Convocation ceremonies