A charmed and interesting life
George Sutton Patterson (1907) travelled the world as a missionary and diplomat

In 1947, George Sutton Patterson was appointed acting head of the Canadian diplomatic mission in Tokyo. 
Patterson was uniquely suited to the role. Originally from Moncton, NB, he completed a Bachelor of Arts at Mount Allison, then spent the better part of the next two decades in Japan, first as a missionary, then with the YMCA. 
Patterson and his wife, Lena Bartlett (1910), met at Mount Allison. They married in 1912, the same year Patterson earned a Bachelor of Divinity from Victoria College in Toronto and became an ordained Methodist minister. After his graduation, they moved to Tokyo to undertake missionary work, but their stay was interrupted by the outbreak of the First World War — Patterson returned to Canada to enlist in 1916.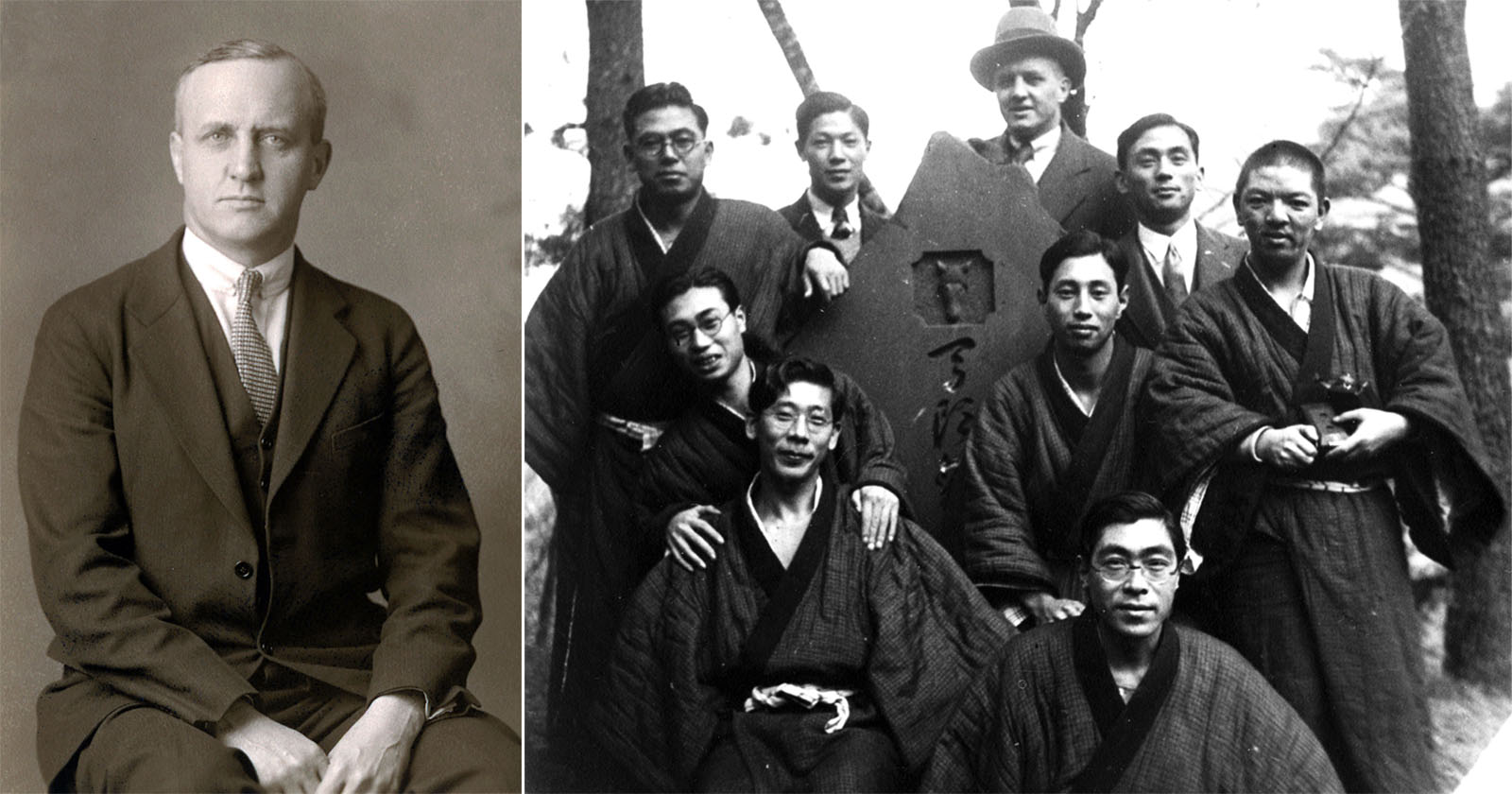 He never returned to the ministry. Post-war he began working with the YMCA in Toronto and in 1921 was posted to Japan as head of the International YMCA Youth Camps. In 1936 he became the general secretary of the YMCA in Toronto, but in 1943 left to begin a diplomatic career, first serving in China.
Mary Joan Edwards ('84) has always been fascinated by stories of her great-uncle and aunt — so much so that she followed in their footsteps, attended Mount Allison, and now resides in Grand Manan, where the Pattersons built a summer home after discovering and falling in love with the community in the 1940s.
"They were always so big in my imagination because my mother talked about them all the time," Edwards says. "I was fascinated by these people I had never gotten to know and I've been trying to get to know them ever since through the things they left behind." 
Edwards has inherited a treasure trove of papers and photographs from the Pattersons' travels.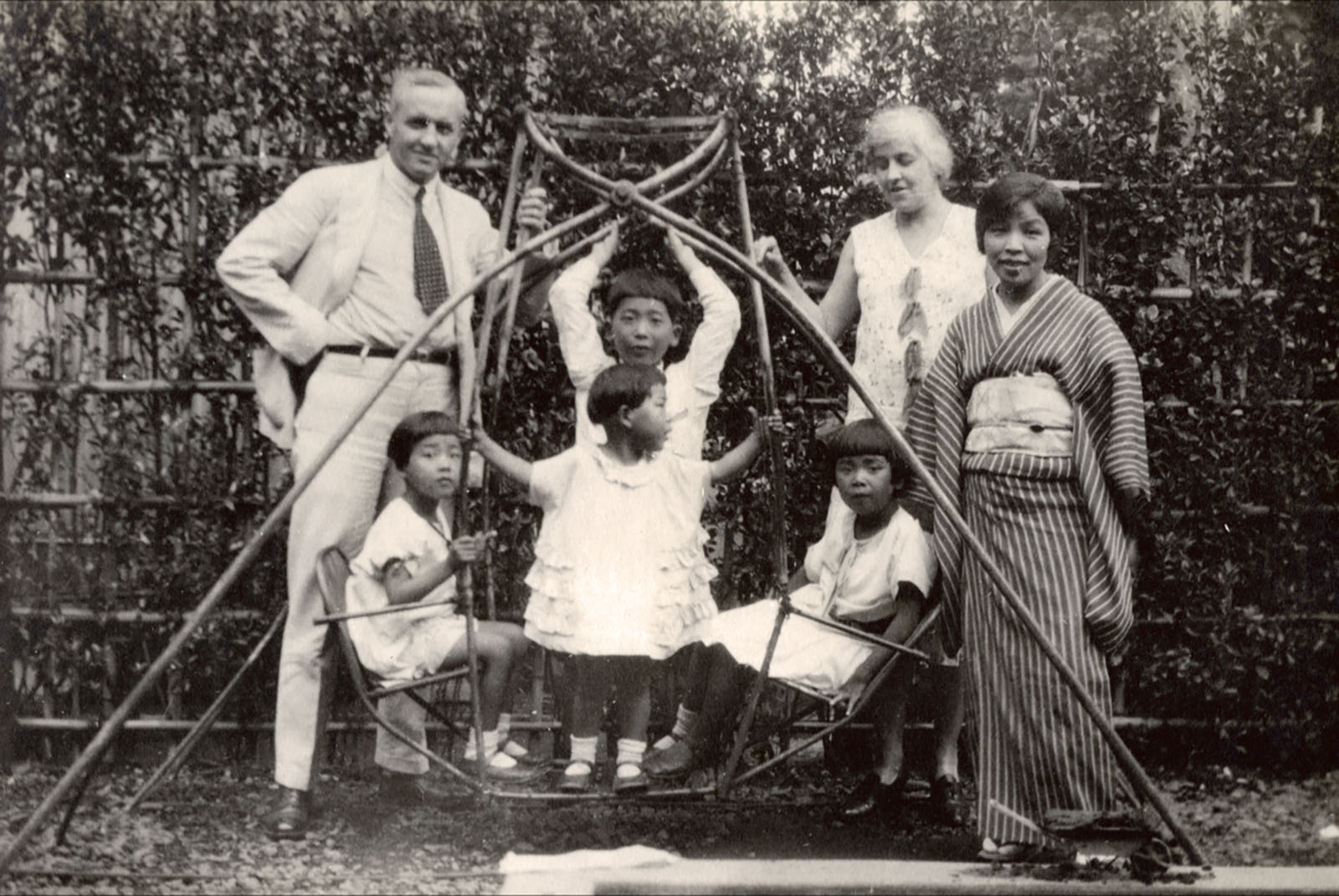 "I loved that they had this life overseas that was so different and culturally adventuresome and that they embraced other cultures and people," she says. "They had this charmed and interesting life."
One of Patterson's most influential roles was as Canada's representative to the United Nations Temporary Commission on Korea (UNTCOK) from 1947–48. The Commission was charged with unifying Korea, a former Japanese colony occupied by the United States and the Soviet Union at the end of the Second World War. His role on the UNTCOK apparently brought him to the attention of the U.S. military, who accused him of being a communist.
Patterson, who also held a PhD from Columbia University, was a Canadian representative to the United Nations and served as the Canadian consul general in Shanghai, China from 1949–52, then as consul general at Boston, MA.
The Pattersons were unable to have children of their own, but supporting children's development and education was a focal point of their lives, both through the YMCA and personally.
"When they were in Japan they made a lot of friends with Japanese families and they put two young women through university," Edwards says. "Aunt Lena had a science degree from Mount Allison and they believed very strongly in equality."
As acting head of the diplomatic mission in Tokyo, Patterson toured Hiroshima with a United Nations delegation in 1947. The Pattersons would no doubt have watched the Second World War, and the devastating bombings in Hiroshima and Nagasaki, through a different lens than most Canadians, given how many friends they had in Japan.
"It would have been very hard on them," Edwards says. "Uncle George was very broad-minded, he tried to understand other cultures — that is what made him a really good diplomat. They were both kind and well-loved people."
Patterson died suddenly of a heart attack in Boston on Nov. 8, 1953 at age 66. Lena Patterson moved permanently to Grand Manan after his death, and both are buried on the island in North Head Cemetery.