Mount Allison University announces Dr. Robert MacKinnon ('78) as Interim President and Vice-Chancellor
MacKinnon has esteemed 32-year career in academia and university administration, with much of his career at the University of New Brunswick Saint John (UNBSJ)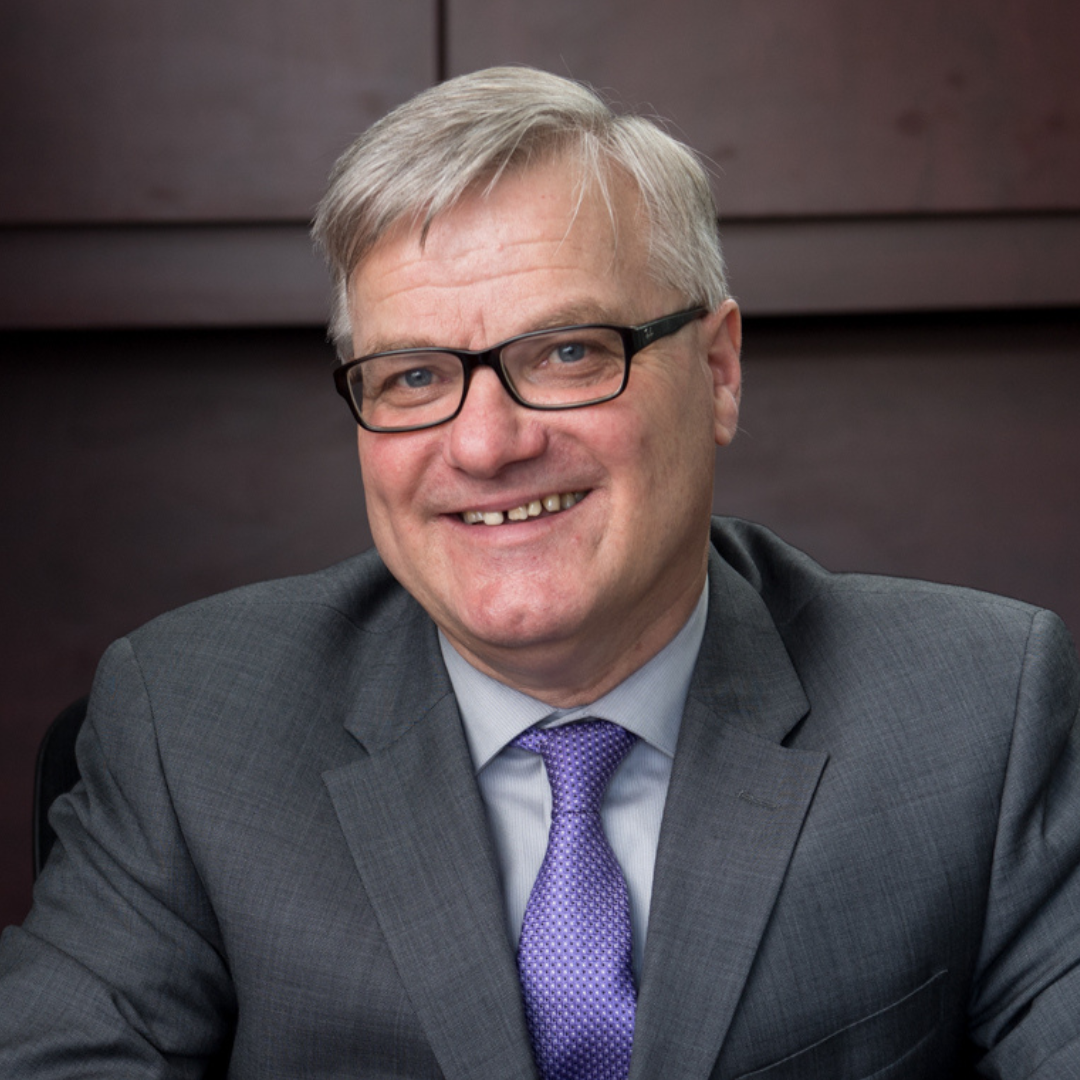 SACKVILLE, NB — Mount Allison is pleased to announce Dr. Robert MacKinnon as its Interim President and Vice-Chancellor, effective September 1, 2023. A proud alumnus, MacKinnon returns to Mount Allison after a 32-year career in academia and university administration beginning at Thompson Rivers University and the past 20 years at the University of New Brunswick in Saint John as a professor of geography, Dean of Arts, and Vice-President. His research interests are varied and include the broad areas of historical and regional geography of Atlantic Canada, rural and transportation history, and Canadian urban geography.
"Dr. MacKinnon has integral knowledge of the post-secondary environment and the current post-secondary education landscape in New Brunswick. His academic and research experience, combined with his experience in academic innovation, faculty relations, capital project oversight, and community and stakeholder building, make him the ideal choice for this integral role at Mount Allison," says Board of Regents Chair George Cooper. "We are so pleased to have him join us at Mount Allison and to lead us through this transition year until the University names its 16th President and Vice-Chancellor."
In his academic role, MacKinnon has contributed to regional and national journals and publications, including National Geographic Magazine, Acadiensis, Canadian Historical Review, Canadian Journal of Regional Science, and The Historical Atlas of Canada.
As an educator, he taught Regional and Cultural Geography at Memorial University and Thompson Rivers University. He has also held the positions of Visiting Professor at the University of Bonn and Visiting Teaching and Research Fellow at Obirin University in Tokyo.
As an administrator, MacKinnon has overseen the enhancement of UNBSJ's unique learning culture and environment with the completion of the Hans W. Klohn Commons building; the development of partnership relationships with Dalhousie Medicine New Brunswick (DMNB) and the New Brunswick Community College (NBCC), which co-located their programs at UNB's Saint John campus during his term as Vice-President Saint John; and the establishment of UNBSJ's unique experiential learning program, The Promise Partnership.
"After spending my career in academia and university administration, I am grateful to be returning to where it all started for me at Mount Allison to help lead them through this transition year," says MacKinnon. "I look forward to joining the community during the energy and excitement of a new academic year and listening and learning more about the needs and aspirations of the University moving forward."
MacKinnon will begin a year term in this role, effective September 1, 2023.