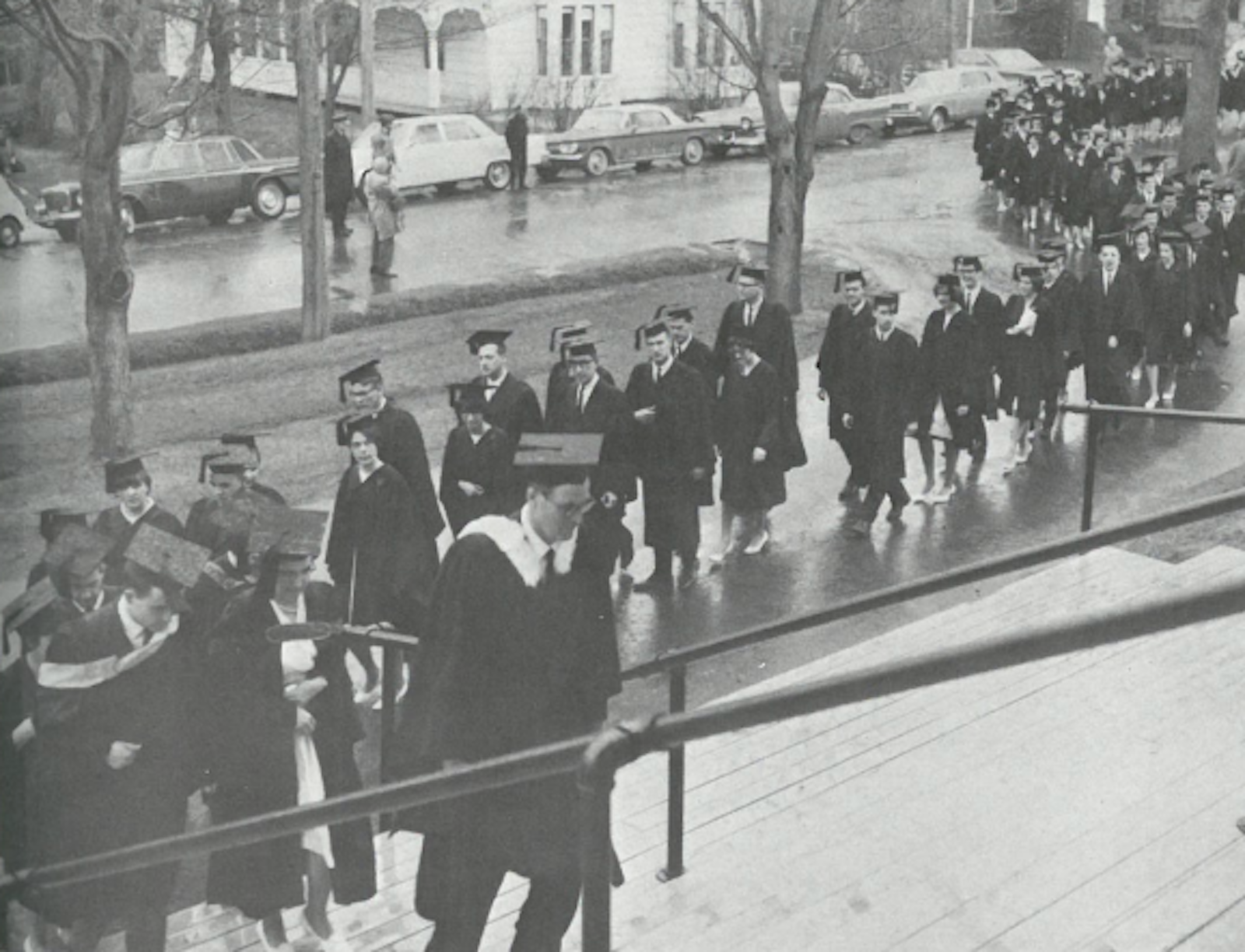 Class officers
President
Robert Thompson
Vice President
Judith (Small) Symes
Treasurer
Richard DeBow
Secretary
Catherine Sutherland (deceased)
Janitor
Donald MacQueen
Valedictorian
John Hennigar-Shuh
---
Class yell
Let's go lilac, Let's go white!
We're the class that will win the fight.
Wit and might we have it all
We're the class that's on the ball.
'62 we started here, '66 our graduate year
Where are we headed? To the test
Up the stairway to success.
1966  1966  1966
---
Class project
Class of 1966 Bursary
Members of the class presented a cheque to the University during Reunion Weekend 2016 – the funds will help students with financial need realize their dream of a University education.
---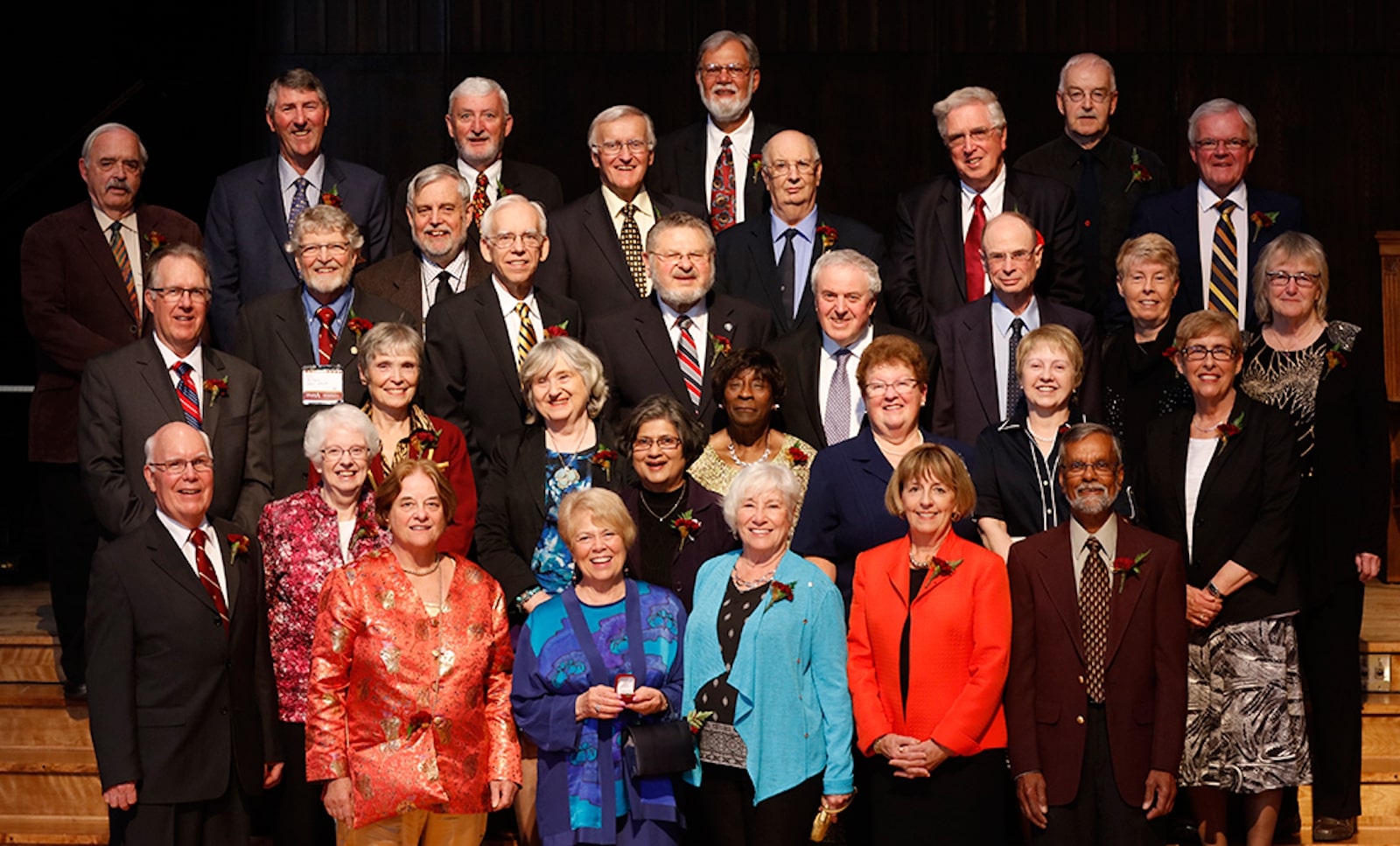 50th Reunion 2016
Row 1(L-R): Don Hill, Liz Yorke, Judy (Small) Symes, Maureen (Walker) Attridge, Hughena Matheson Sobkiewicz, Jack Narayan.
Row 2: Vivian (Snow) Hill, Marion (Adam) Narayan.
Row 3: Ron Vincent, Betty (Starr) Wright, Ellen (Davidson) Miller, Ynolde (Mulraine) Adams, Judith (Purdy) Corkum, Georgina Fitzgerald, Sheila Richardson.
Row 4: Dave Van Zoost, Donald Thompson, Morris Haugg, Michael Jones, Robert Bowman, Barbara Nolen. Cindy Embree.
Row 5: Wally Wells, Rob Thompson, Gary Hartlen, Robert Frame, Don Linkletter, Don Pentz, Don MacQueen, Victor Badian, Carl Phillips, Gord Pike.