Class officers
President
Philip Bagnell
Vice President
Susan (Gillis) Hierlihy
Treasurer
Tom Hierlihy
Secretary
Margaret (Porter) MacKenzie
Valedictorian
George Hare (deceased) 
Class yell
You can tell and you can see
That we're the class of '63!
We have leaders, scholars, too,
Yea! For tangerine and blue.
Are we ready? Are we set?
Will we make it? Yes, you bet.
Every challenge we will take.
Every record we will break,
A class to honour we will be.
We're the Class of '63.
1963! 1963! 1963!
Questions? E-mail alumni@mta.ca
---
May 2023 Reunion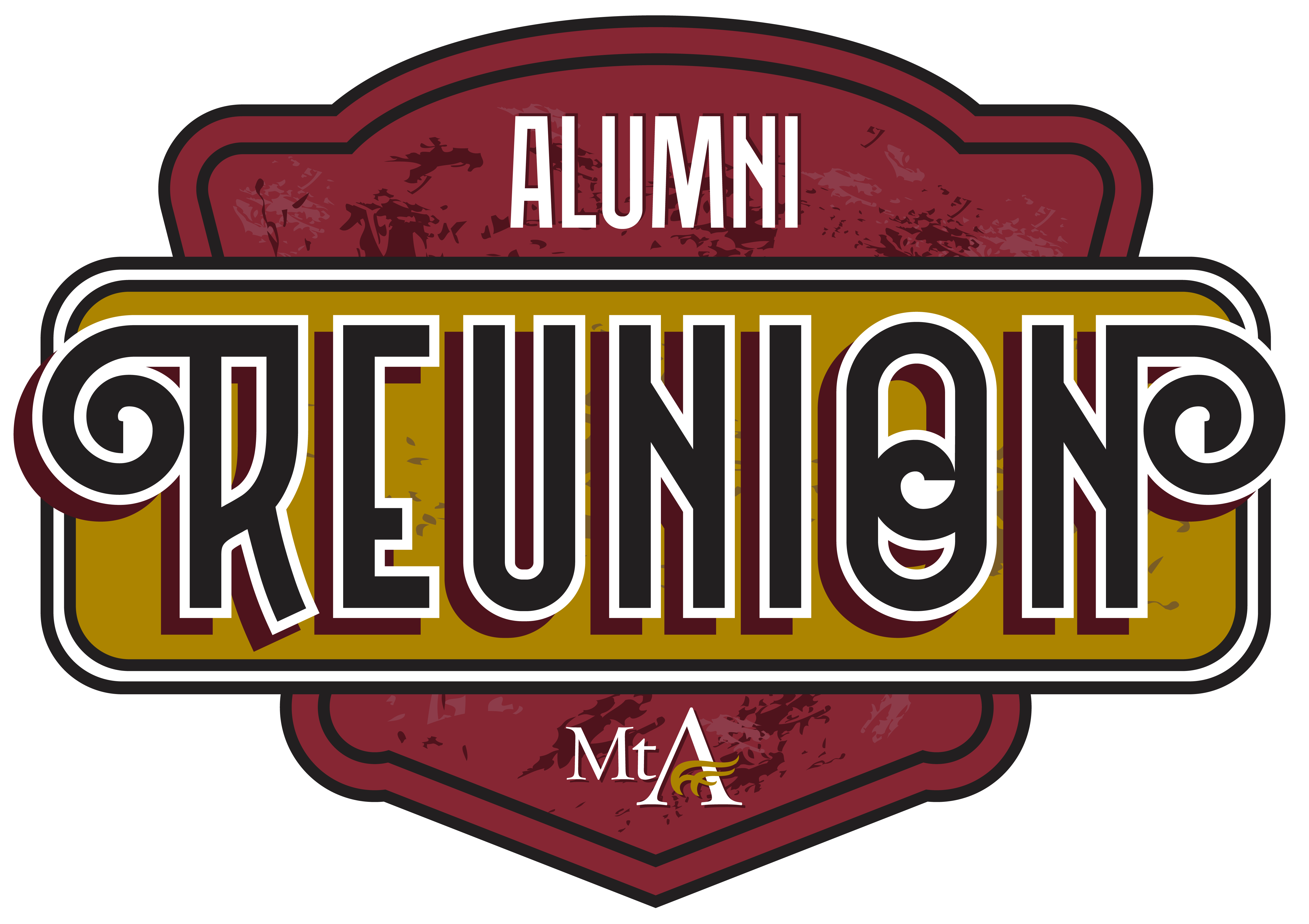 Join your classmates in celebration of your Mount Allison Reunion, May 12-14, 2023!
Letter from Class Executive

Dear classmates,

Alumni Reunion Weekend is May 12-14, 2023!

SIXTY YEARS…hard to believe! However, we are Mount Allison's Centenary Class and I am hopeful that all who are able will gather with old friends to celebrate memories from those wonderful years in our lives.

Alumni Relations has booked the Class of '63 for our traditional activities — a so-called business meeting on Saturday morning, and breakfast at Marshlands on Sunday morning. If you are unable to get to Sackville for the weekend, we expect we will be able to offer a way to join the Saturday morning class meeting on Zoom. If those considering this option would contact me (i.e., Phil Bagnell at bagnellp@gmail.com) additional information and instructions will be forwarded to you.

Accommodations for Class of '63 members will be on the first floor of the newly renovated Windsor Hall. Additional information on the weekend activities is available on the Reunion website.

Our 55th reunion was certainly a memorable weekend and I look forward to this, our 60th, continuing this tradition.
Our very best to each of you. 

Phil Bagnell    
Marg MacKenzie          
Sue Hierlihy   
Tom Hierlihy
---
Class project
Class of 1963 Bursary
The Class of 1963 continues to support a bursary. Members of the class are encouraged to continue contributing to help students with financial need realize their dream of a University education.
2013 Bursary Fund update


The Class of 1963 Bursary Fund plays a vital role in support of Mount Allison students, and has done so for over a decade. The following information was provided by the University.

To date, our Fund has given assistance to 49 students — for a total of $48,469! Our Fund currently stands at over $200,000. It is an income generating Fund, and from that income, the bursaries are given. Ours is one of the very largest Class Projects in Mount Allison history.

We should be very proud of what we have accomplished — yet we can do even more. This is our 50th reunion year; in some way we have all been shaped by our Mount Allison experience. To commemorate this very special year, please consider a donation to our project, whether that be an initial donation or an additional one.
---
Class news
Time, talent, and treasure
Four leading Canadian philanthropists discuss transformative giving with Mount Allison President Jean-Paul Boudreau