New Indigenous artwork unveiled at Mount Allison 
Loretta Gould's Prayers of Our Lost Children to be on display in the Wallace McCain Student Centre
SACKVILLE, NB — The Owens Art Gallery and Office of Indigenous Affairs at Mount Allison University recently unveiled a new commissioned artwork by Mi'kmaw artist Loretta Gould.
 
Titled Prayers for Our Lost Children, the painting serves as a poignant reminder of the impact of Canada's Residential School Systems has had on Indigenous people and their families.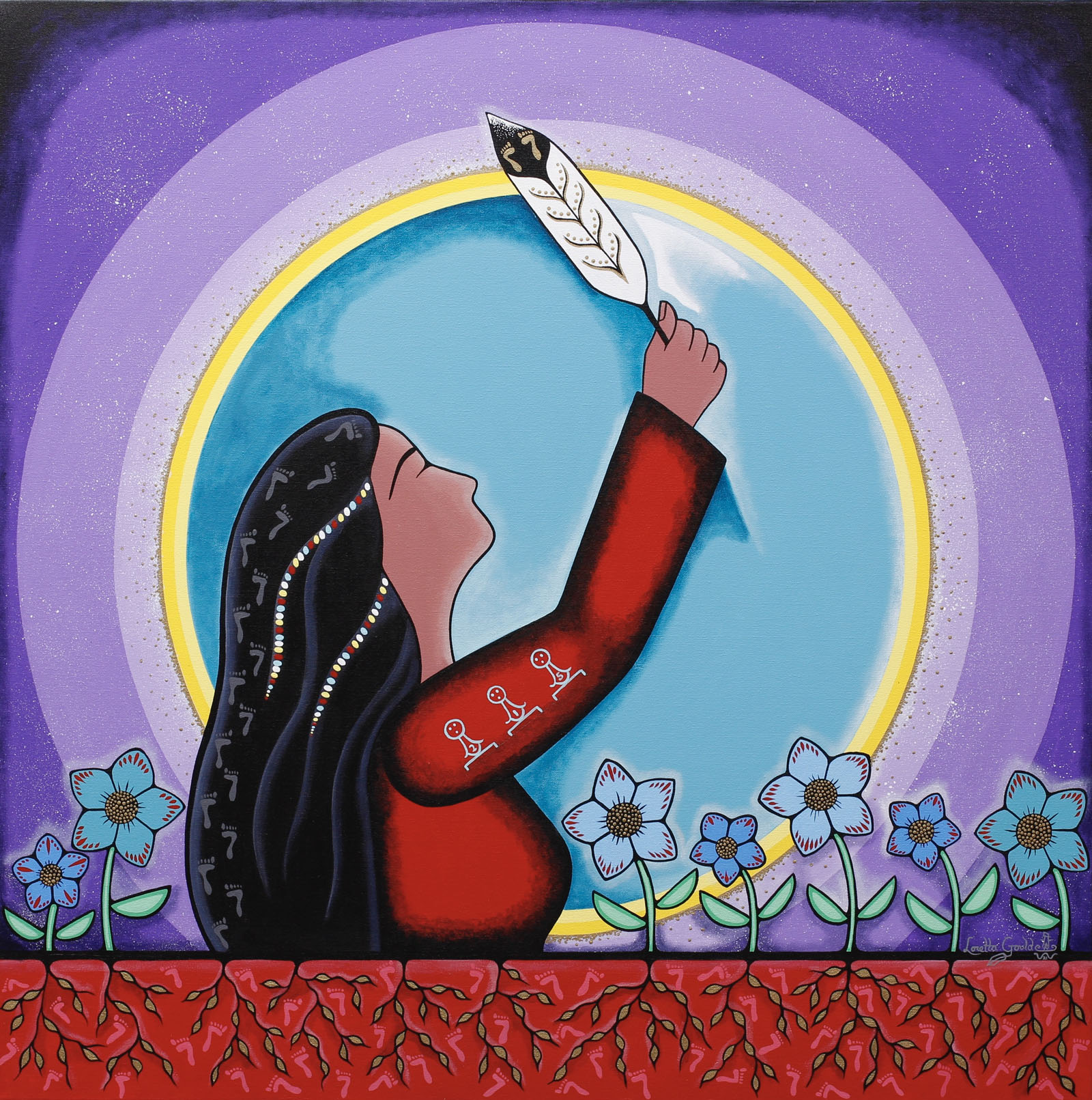 "We commissioned Loretta's painting earlier this year as the shameful story of Canada's Residential School System continues to unfold," says Patty Musgrave-Quinn, Mount Allison's Indigenous Affairs Co-ordinator. "The painting serves as a powerful reminder of this part of our history but also underlines the important role of Mi'kmaq art, culture, and spiritual practices."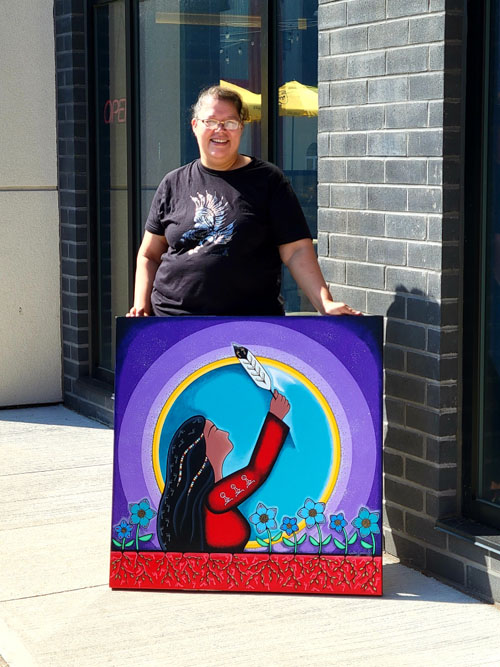 Loretta Gould is a Mi'kmaw quilter and painter who loves bright, beautiful colours. A self-taught artist, she grew up in Waycobah First Nation where she later raised five children with her husband Elliot Gould. She began making a living through her art quilts but, when her sewing machine broke in 2013, she decided to try her hand at painting. She's been painting ever since. Loretta's dream is to share her art with the world. For her, art is a way to get her spiritual feelings on canvas.
 
Currently installed in the Wallace McCain Student Centre outside the office of Indigenous Affairs, Prayers for Our Lost Children is part of a series of public artworks commissioned by the Indigenous Affairs Co-ordinator and the Owens Art Gallery since 2019, including two works by Mi'kmaw artist, Pauline Young: She Lights the Way (2019), a stained-glass memorial to Missing and Murdered Indigenous Women and Girls, and Wabanaki/People of the Dawn (2020), a flag design representing the Mi'kmaq territory of Mi'kma'ki as a living relationship between land and sea. Both works are also on display in the Student Centre.