Celebrating International Day of Women and Girls in Science 
Mount Allison's Faculty of Science led by an all-female group of department heads, Dean  
February 11 is International Day of Women and Girls in Science. Mount Allison University has always had many incredible female scientists to celebrate, including Grace Annie Lockhart (BSc), the first woman to receive a Bachelor's degree in the British Commonwealth in 1875. 
 
This year, the Science faculty is being led exclusively by women. They are:
Dr. Jennifer Tomes, Interim Dean of Science and Graduate Studies and Associate Professor in Psychology 
Dr. Diana Hamilton, Biology Department Head and Professor 
Dr. Lisa-Dawn Hamilton, Psychology Department Head and Associate Professor 
Dr. Catherine Lovekin, Physics Department head and Associate Professor  
Dr. Vicki Meli, Biochemistry and Chemistry Department Head and Associate Professor 
Dr. Margaret-Ellen Messinger, Mathematics and Computer Science Department Head and Associate Professor 
We asked this group of scientists and leaders to share a bit about their research programs and reflections on their careers in science and academia thus far.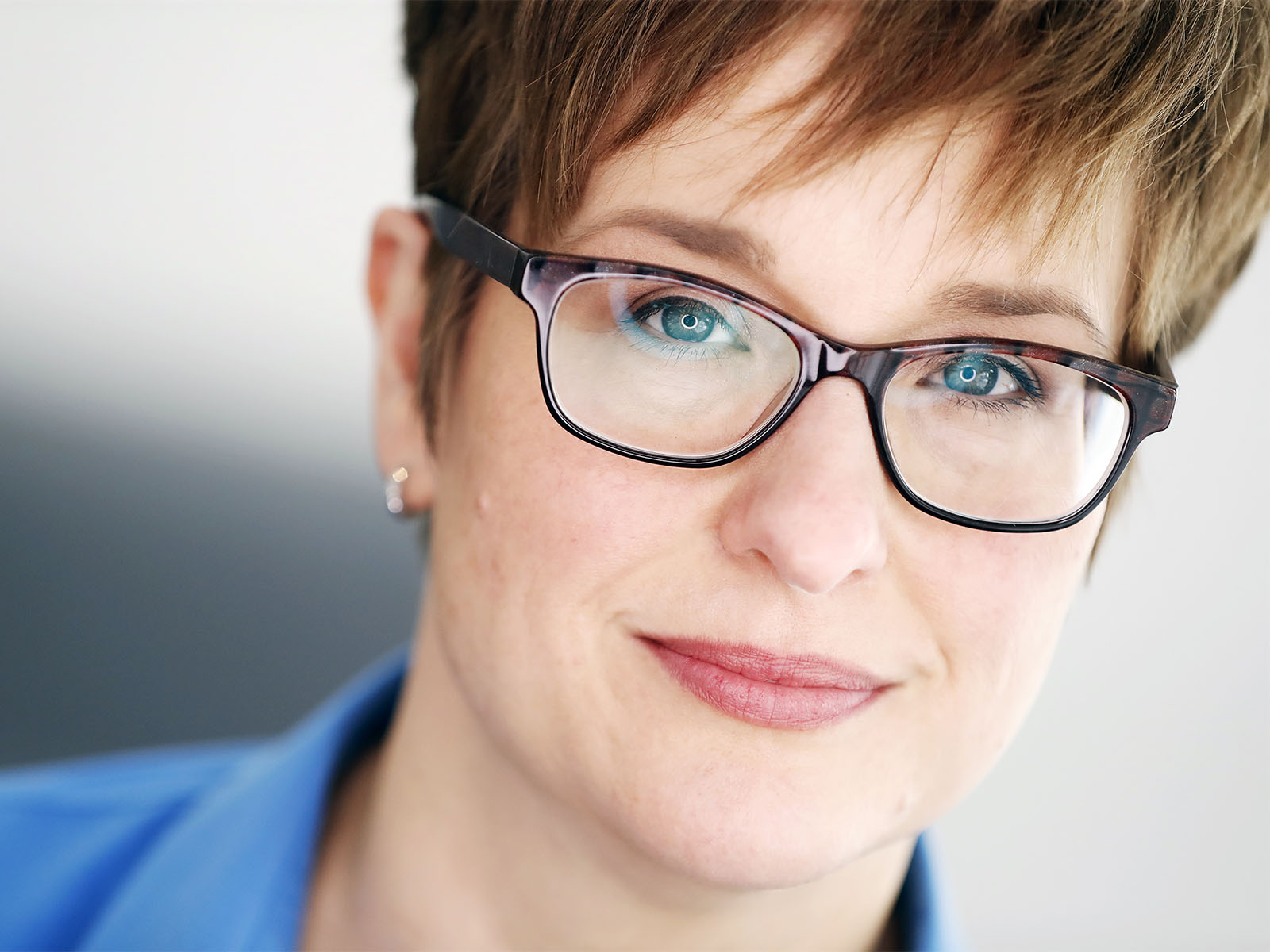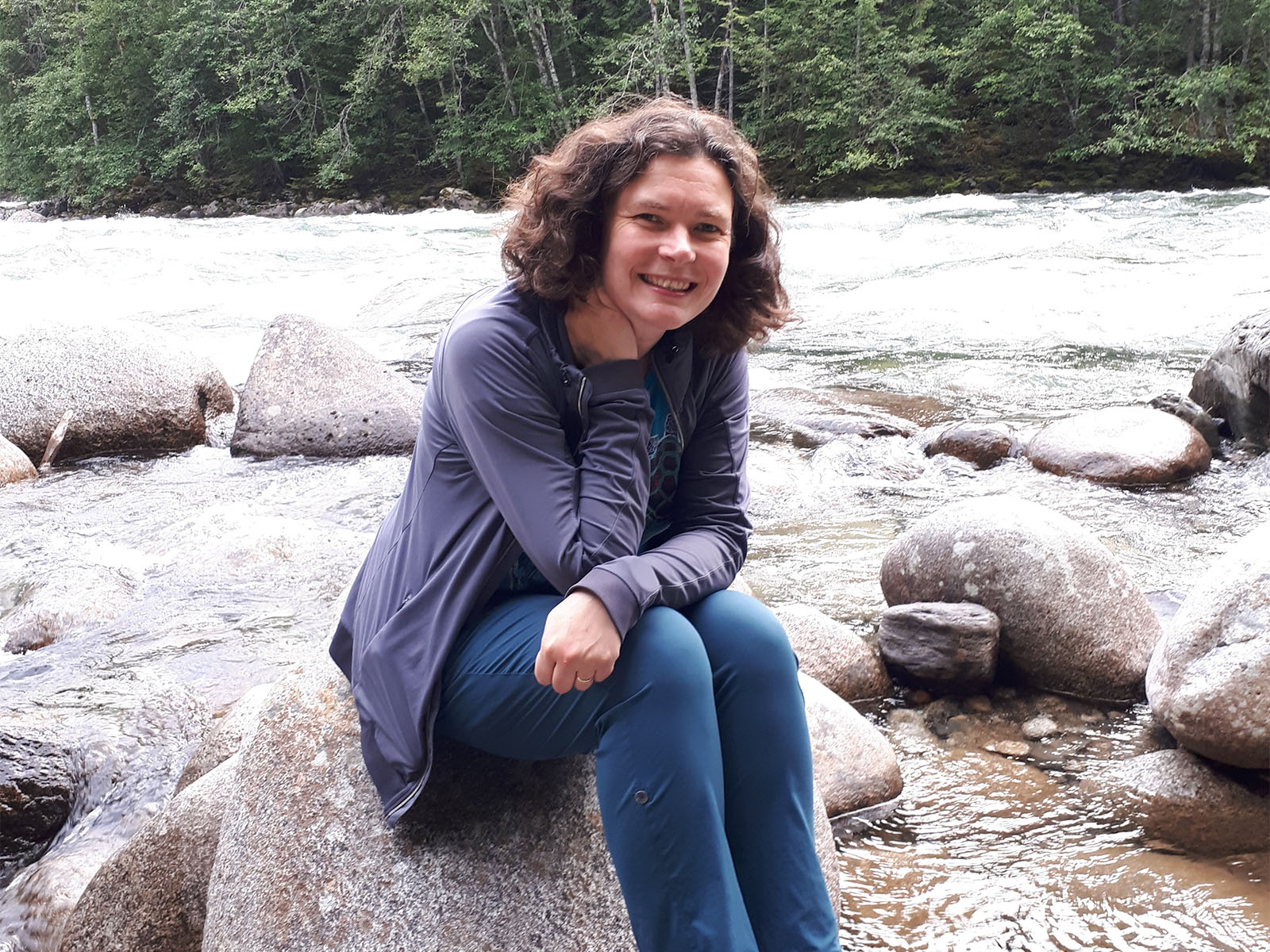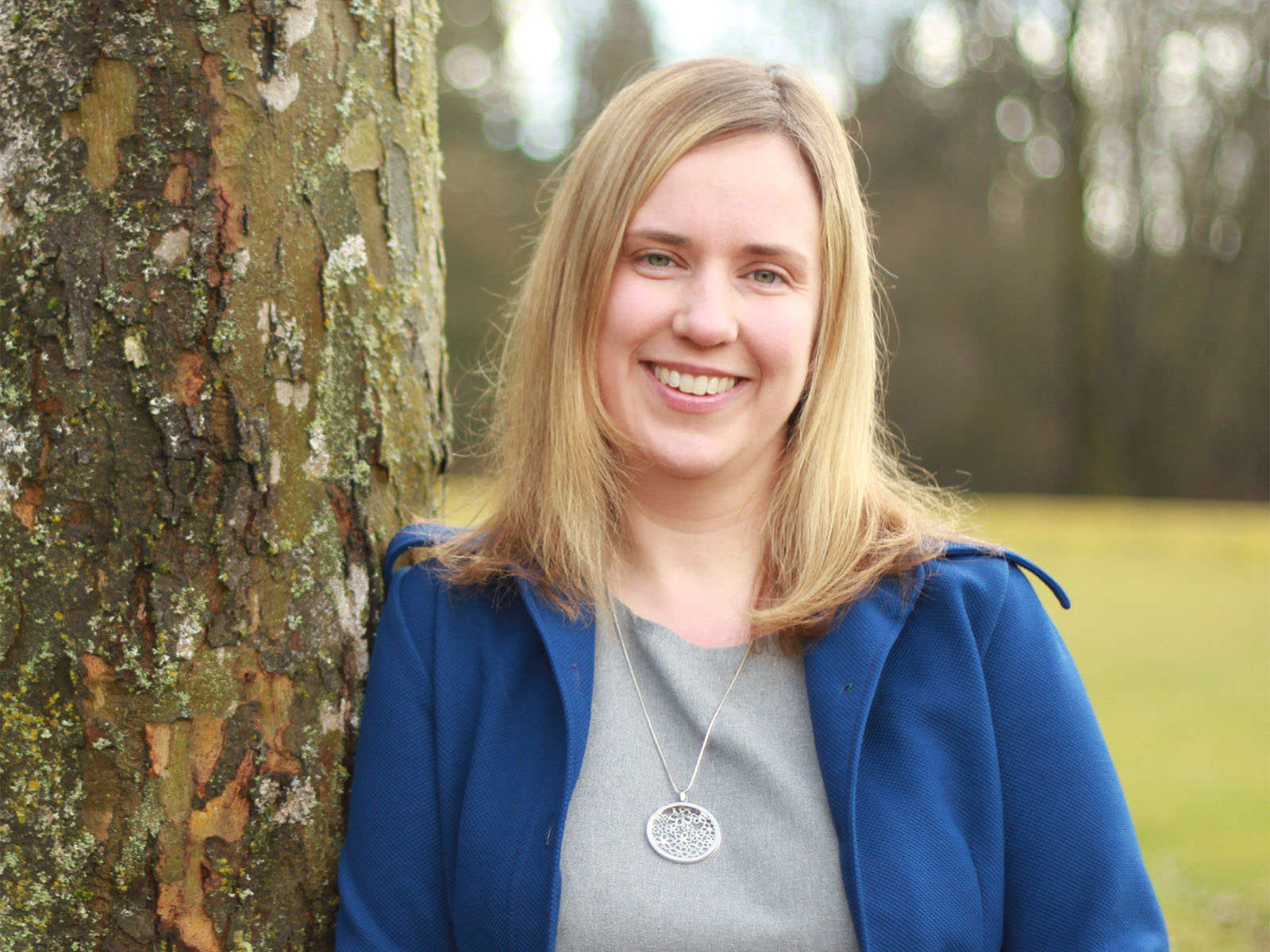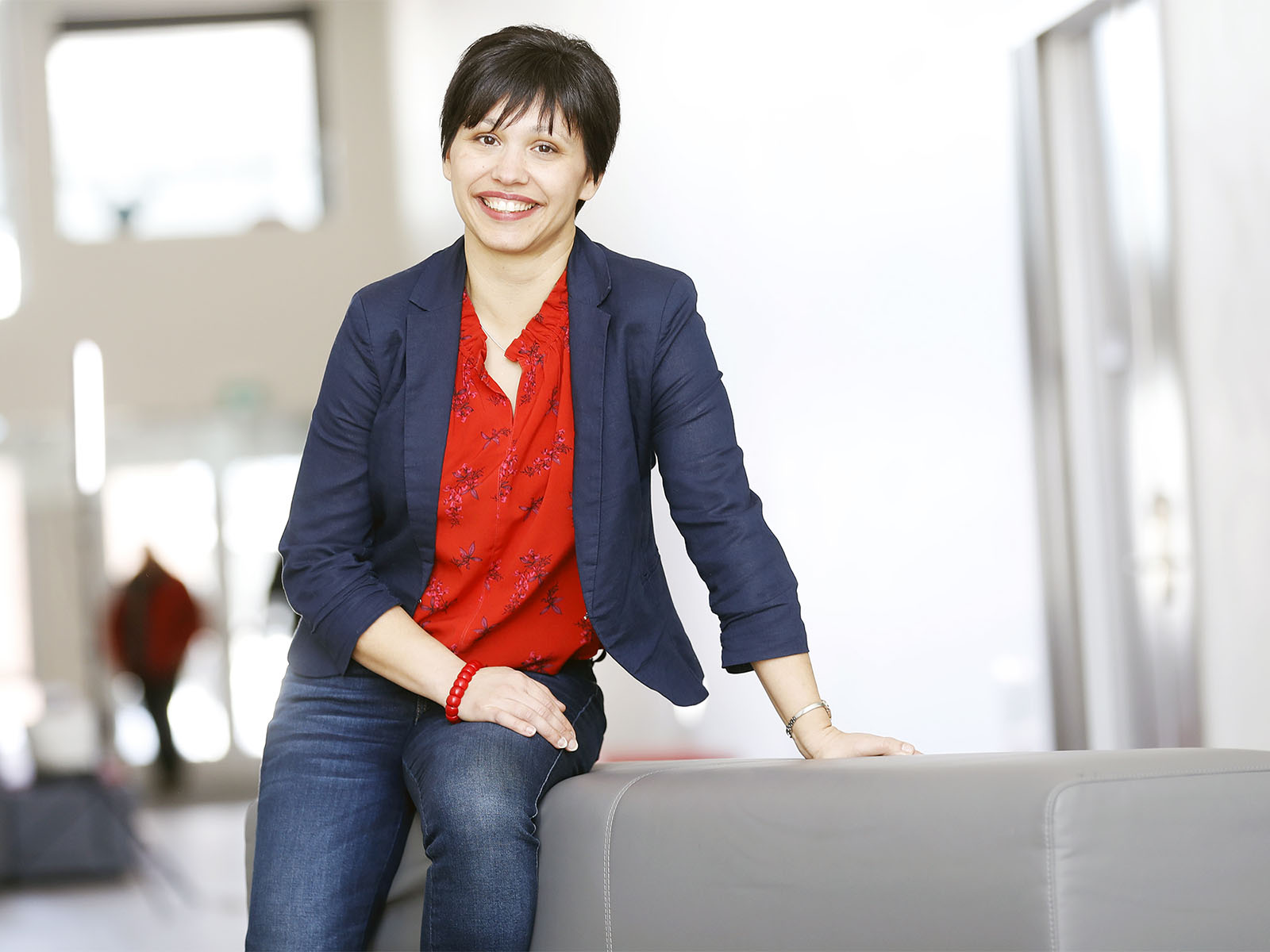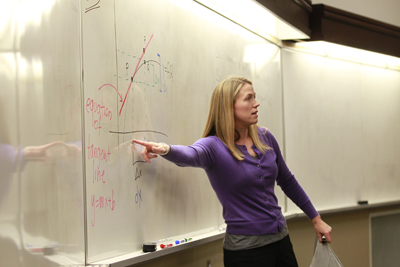 Main areas of research and teaching: 
 
JT: Cognitive psychology, with a focus on human memory
 
DH: Research — field ecology, with a focus on migratory shorebirds and intertidal habitats they occupy; Teaching — ecology and statistics
LDH: Behavioral neuroscience, social/personality psychology, with a focus on human sexuality and stress; secondary interests in the neural and social correlates of monogamy and nonmonogamy and the social factors involved in sexual health behaviors. Teaching: biological psychology, gender, sexuality
 
CL: Astrophysics. My research focuses on the internal structure of stars, trying to better understand the way convection behaves in the interior.
 
VM: Nanoscience, physical and materials chemistry
 
MEM: I am a graph theorist and study problems on graphs or networks. A graph can represent many things: we can model the streets and intersections in a city as a graph; but we can also model the Internet and social media networks as graphs. In particular, I study graph searching problems: a collection of agents move around a network according to a ruleset in order to locate a hidden, mobile intruder.
Why did you decide to study science? 
 
JT: I was always fascinated by psychology and always knew what my major was going to be. I initially thought I wanted to become a clinical psychologist, but I took my first Memory course in the third year of my undergraduate degree, started to do some research, and was hooked. I realized research was something I really wanted to do.
 
DH: Honestly, I planned to be a vet, so it seemed like a good idea to do a BSc in Biology, and it was a subject that interested me greatly in high school. However half way through my degree I realized that I really liked research, so I dropped the vet plan and instead did an honours thesis and then moved on to grad school.
 
LDH: I had been working in the corporate world for a few years after high school, which led me to start university as a (slightly) mature student in a Bachelor of Business Administration program, but was soon lured in by Psychology. I loved my first research methods class and got hired the following year as a research assistant in a developmental psychology lab. I took a course in Biopsychology and immediately knew that was the area I wanted to focus on, so I took all of the courses in the neuroscience stream. I also started volunteering in a behavioral neuroendocrinology lab (hormones and behavior) and loved that work. As a first-generation student, I had no idea what grad school was or what it would be like. Fortunately, I had two great mentors who saw my passion for research and encouraged me to do an honours thesis and apply to graduate school. They explained how grad school in science worked and helped me to apply. I had no idea when I started school that I would end up as a scientist.
 
CL: I got into science almost by accident. I enjoyed physics in high school, but when I went to university, I wanted to be an archaeologist. After a couple of semesters, I realized I missed math, so I decided to switch to physics. At the time I was switching, the physics class I needed was full, so I took an astronomy class to fill the gap in my schedule and loved it. I've been an astrophysicist ever since.
 
VM: I've always been a "maker" with crafts, food, etc. and Chemistry is really the ultimate in that sense. Also, I hate memorization and Chemistry required the least amount of that—it just made more sense to me.
 
MEM: When I was in Grade 9, I attended a weekly math enrichment session at my school with a retired university professor. We were introduced to logic puzzles and mathematical games — and it was fun. (Little did I know that years later, I would regularly introduce that same material when teaching second year mathematics and computer science!)
What's one thing you would tell your undergraduate self now? 

JT: I would tell myself to slow down, pause, and take a moment to enjoy things. I have always been very goal-focused and was always looking/moving forward. I wish I had spent a bit more time enjoying some of the moments of my time as an undergraduate student and a bit less time stressing about/planning the future. I would also have told myself to take a Neuropsychology course!
 
DH: 
1) Putting insect repellant with 95% DEET on ones hands (or anywhere else) is not a good plan no matter how many mosquitos you have to spend the day with (I actually melted my fingerprints into plastic pens). Fortunately, they don't sell that anymore. 
2) E-mail will NOT save you time. 
3) Lotka-Volterra competition equations do make sense. (this won't mean much to many people, but it would have saved me a lot of grief as an undergrad)
4) Make a to do list and work your way through it one item at a time. Don't spend time worrying about what you have to do, just start early, stay with it, and it will all get done.
 
LDH: In undergrad, it is great to follow your interests and see where they take you. It's ok to not know what you want to do as a career. There is time to figure that out. Be open to going on a different educational and career path than you first envisioned when you started university.
 
CL: Don't be afraid to follow your interests, even if people are telling you no one else is interested. Also, don't be afraid to put yourself out there and try new things.
 
VM: Keep an open mind and follow your curiosity. Also, stop being so darned scared to ask a question!
 
MEM: Take more computer science — it's so useful! Also, don't be afraid to ask questions in class — most professors actually like this.