Biology's Dr. Diana Hamilton receives Mount Allison's 2023 Paul Paré Medal of Excellence 
Hamilton recognized nationally and internationally for shorebird ecology research 

SACKVILLE, NB — Biology department head and professor Dr. Diana Hamilton is the 2023 recipient of the Paul Paré Medal of Excellence at Mount Allison University. This prestigious award is presented to a faculty member each year in recognition of their outstanding contributions to teaching, research or creative activities, and exemplary record of service.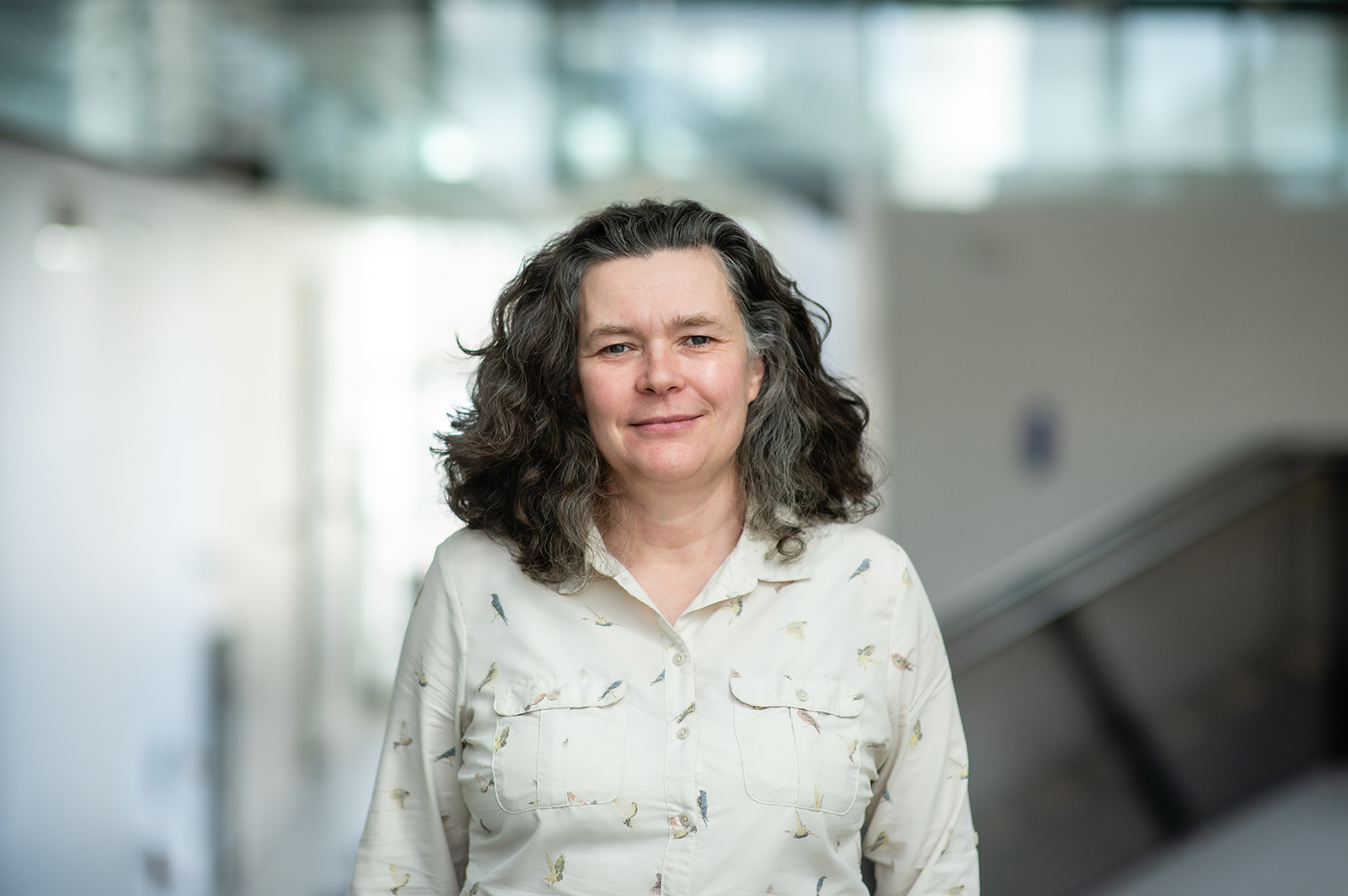 "I am thrilled and honoured to receive this award," says Hamilton. "It's nice to be recognized and I appreciate it very much."
Hamilton began teaching at Mount Allison in 2005 and has built an extensive research program that includes regional, national, and international collaborations and numerous Mount Allison students. Hamilton studies the interactions between shorebirds and their intertidal habitat, primarily during their critical migratory stopover to feed and rest at the Bay of Fundy and other Maritime coastal regions.
"Students are central to my research," says Hamilton. "My research program combines shorebird and intertidal habitat conservation with training of honours and graduate students, who create publishable work and frequently go on to other graduate programs or to work in organizations like Environment and Climate Change Canada and Birds Canada."
Provost and Vice-President, Academic & Research Dr. Jeff Hennessy says Hamilton's commitment to research and scholarship is central to the success of Mount Allison's biology department.
"Her rigorous research program as a community ecologist, particularly in the area of shorebird migration, is recognized internationally and provides an excellent example and research platform for our students to get involved at the undergraduate level."
Hamilton also works extensively with Canadian Wildlife Service (CWS) Shorebird Biologist Julie Paquet, collaborates with Dr. Myriam Barbeau at the University of New Brunswick on mudflat ecology, and has undertaken additional collaborations with colleagues across Canada, in the United States, and in Brazil.
 "These collaborations are essential to my research program and offer students opportunities to learn from and interact with a wide range of researchers," says Hamilton.
As one of her nominators for the award says, "Diana leads perhaps the most consistently successful and impactful program of student research supervision in biology and across the sciences through her passion and friendly, determined mentorship."
Hamilton is well-known on campus for teaching Advanced Design and Statistical Analysis to senior biology students, which assists students in critical analysis and understanding primary research, but also helps bolster honours student contributions to faculty research. In 2019, she was awarded the MASU Teaching Excellence Award. 
She says she works hard to convey her enthusiasm for the subject matter she is teaching and the opportunity to share it with students.
"Fundamentally, I want to help students go from being knowledge consumers to knowledge producers," says Hamilton.
In the past seven years alone, Hamilton has published 24 papers and authored or co-authored more than 40 presentations. She has been featured in the CBC's Nature of Things and was recently part of a Bell Media documentary production called PEEP — The Great Migration. In 2024, Hamilton will host and co-chair the 10th Western Hemisphere Shorebird Group Meeting, alongside Paquet from CWS, bringing researchers from around the world to Sackville and Mount Allison. 
- 30-