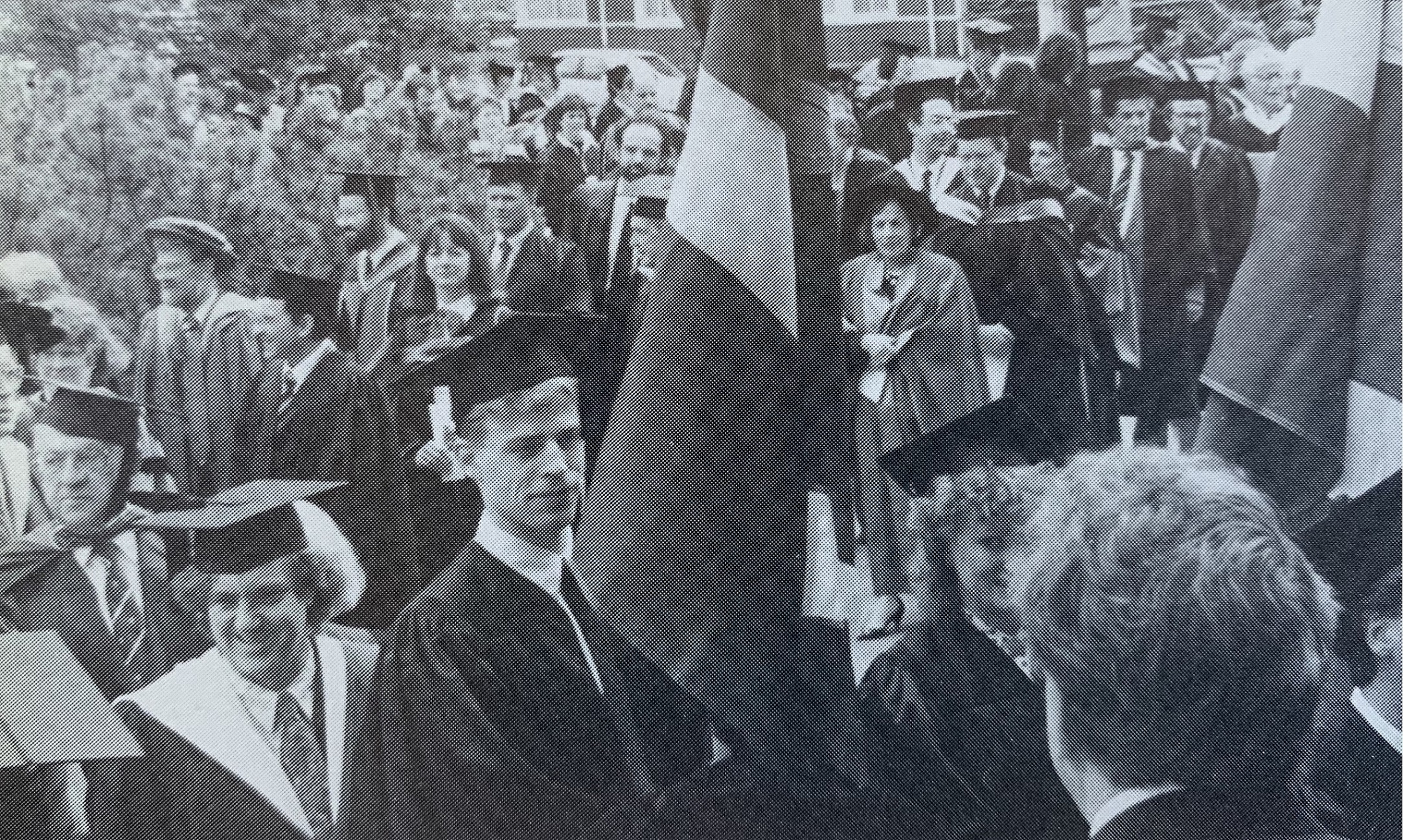 Class officers
President
Kelly Grant
Vice President
Paul Poole
Treasurer
Marlene Myers
Secretary
Kimberly (Lawson) McCrea
Janitor
Catherine Decarie
Valedictorian
Susan Johnston
---
Class project
Class of 1990 Bursary Project
The Class of 1990 continues to support a bursary. Members of the class are encouraged to continue contributing to help students with financial need realize their dream of a University education.
---
Reunions
2022
Alumni from more than 20 classes gathered at Mount Allison for Reunion 2022. More than 450 alumni were back on campus for the first Reunion Weekend held since 2019!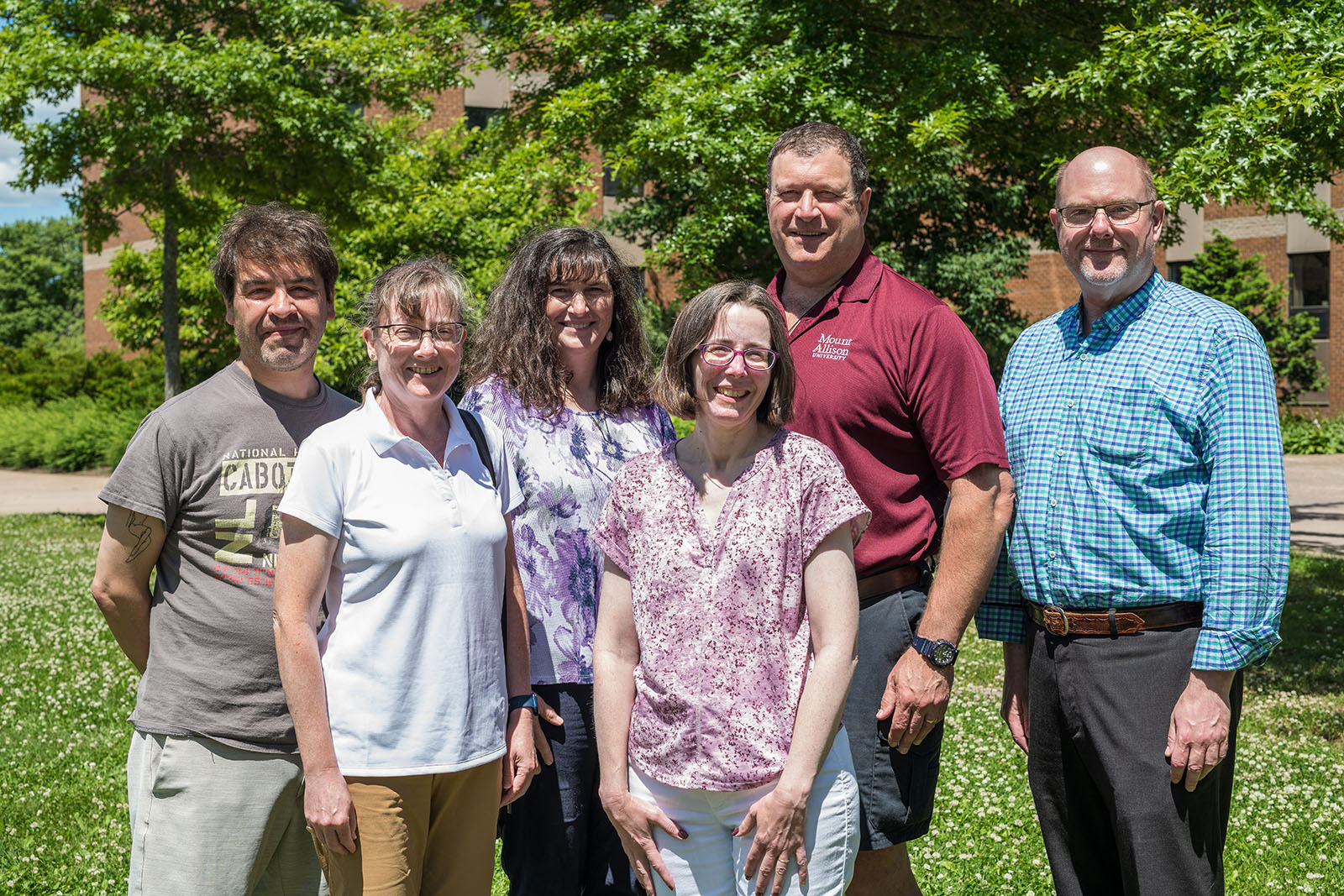 2015
25-year reunion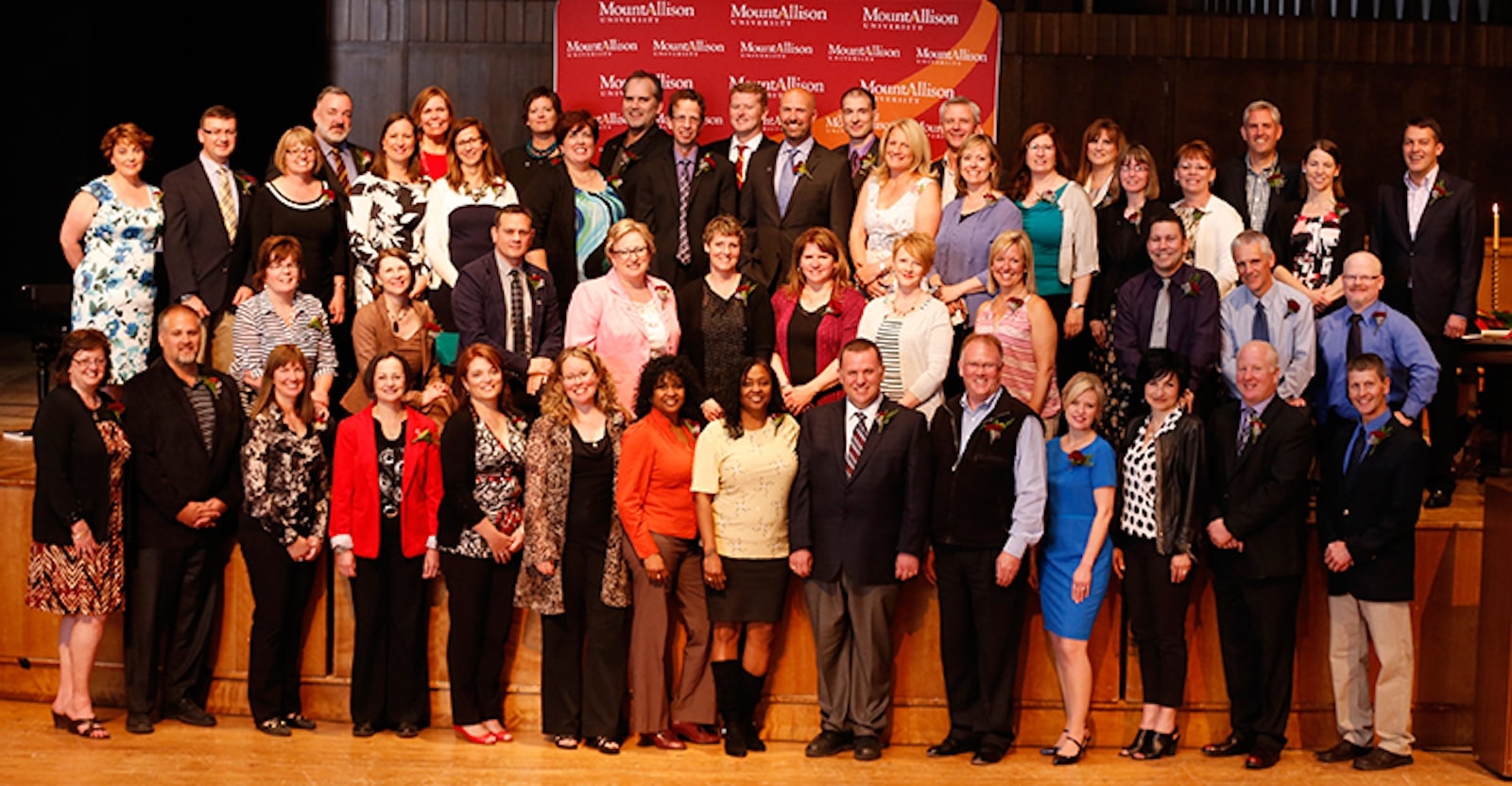 Row 1 (L-R): Marlene Myers, David Rose, Karen Cameron, Brenda (Stewart) Duplisea, Georgiana Kendall, Alma (Amy) (Bailey) Grant, Arlene (Bailey) Dupuis, Steven Fisher, Mike Baxter, Ellen Venner-Hiltz, Carolyn (Christie) Vincent, Wade Taylor, Tom Taylor.
Row 2 (L-R): Janet (Nelligan) Lynch, Alison (Yule) Scott, Mark MacLean, Catherine Decarie, Susan (Babyak) Lawson, Joyce (McCormack) Gosse, Jane Travis-Messervier, Tania (McKeagan) Johnston, Robin Vaughn, Michael Butler, Merle Robertson.
Row 3 (L-R): Carolle de Ste Croix, Donnie MacNeil, Theresa (MacMullin) MacNeil, Brenda (MacLean) Kilfoil, Laurie (Goodine) Sheehan, Denise Schofield, Charles Thompson, Dan Nowlan, Deb Johnston, Sarah Shephard, Sue Johnston, Melanie Harper, Jan Thorburn, Janet Muirhead Piers.
Row 4 (L-R): David Rose, Tara (Kelly) Milburn, Christine Manore, Tim Milburn, Don MacDougall, Peter Hanson, Aaron Lloyd, Catherine Gray, Chris Piers, Richard Denis.
 
Missing from photo: Marc Pelletier, Cecil Clarke, Stéphane Viola
Class news
We're live
Alumni Engagement Office launches 'Made Mounties Alumni Livestream'