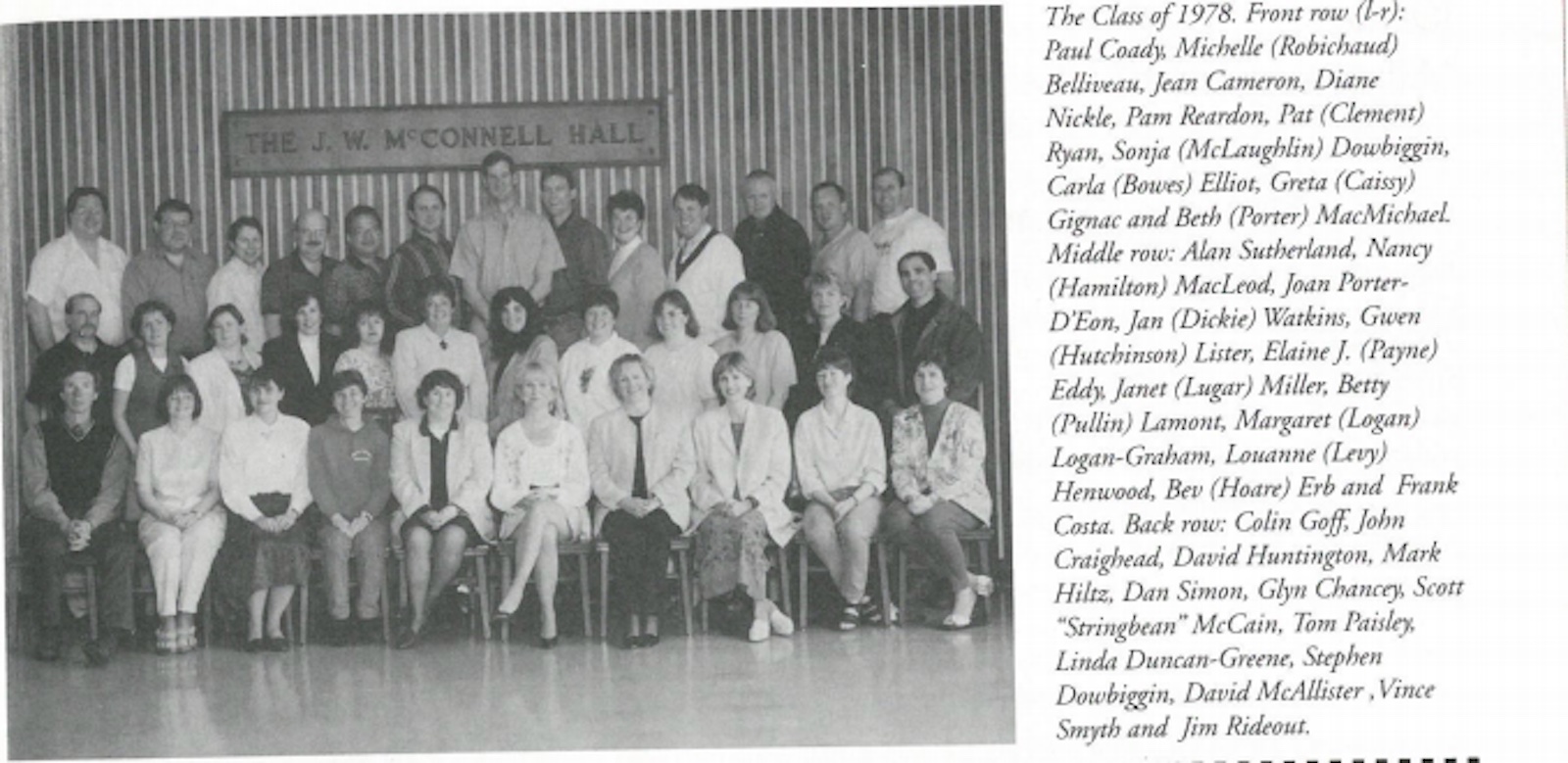 Class officers
President
John Craighead
Vice President
Scott McCain
Treasurer
Patricia(Clements) Ryan
Secretary
Linda (Greene) Duncan
Janitors
Margaret MacInnis
William Brennan
Valedictorian
Blair Dimock
---
May 2023 Reunion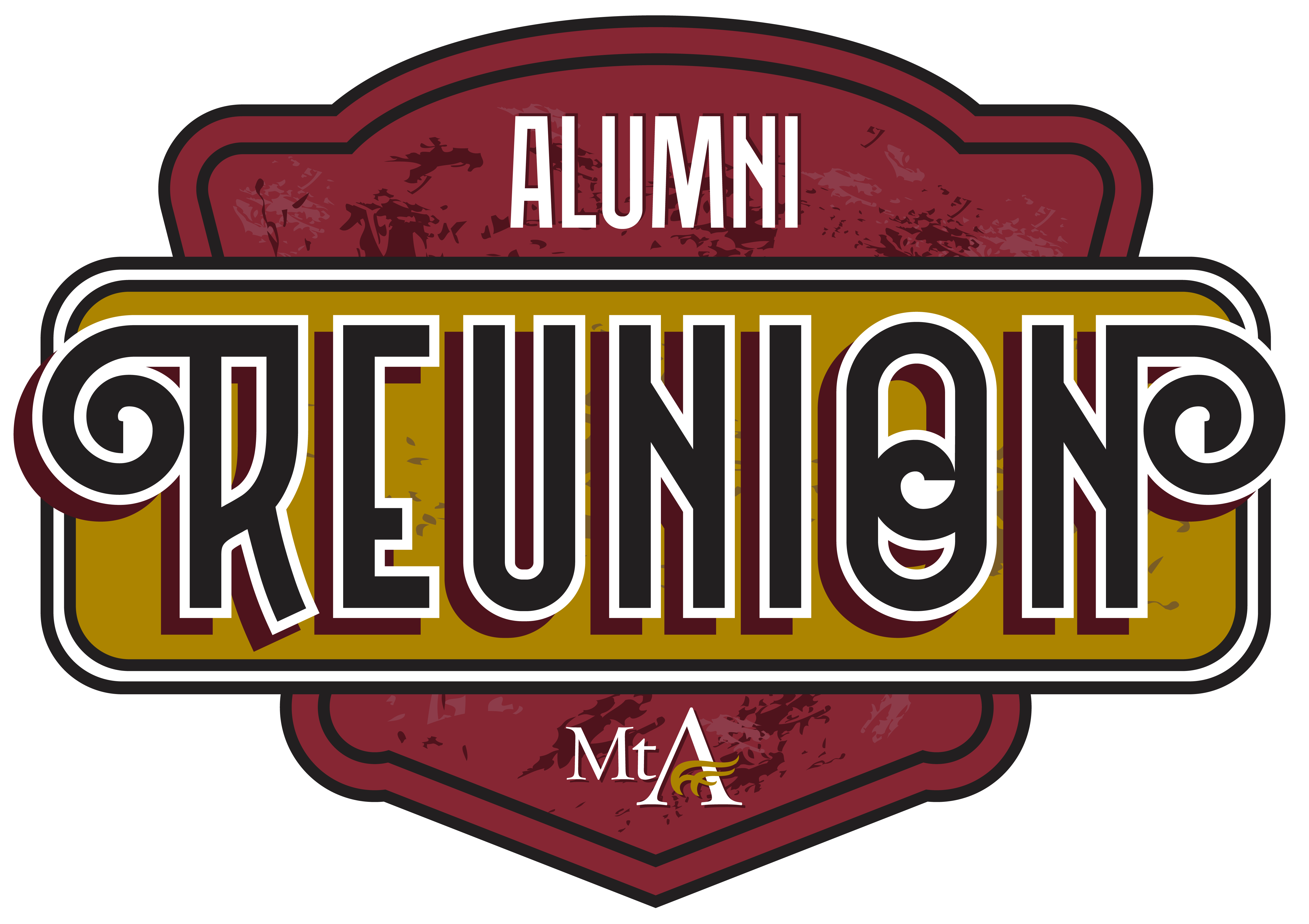 Join your classmates in celebration of your Mount Allison Reunion, May 12-14, 2023!
Letter from Class Executive

    
Dear Class of 1978,

On May 12-14, 2023, we'll be returning to campus for our 45th Reunion! We would love to have you join us in Sackville to celebrate this milestone. For those of you who may have never attended a reunion — why not this year? We have found that friendships grown by a strong foundation during our school years extends to all these years, and it is so heartwarming to be in the company of our classmates and residence occupiers at social events and meal hall again.

Plans for this event are well underway. On Friday, there will be a Class of '78 Mixer followed by Eastern Canada's premier showband, Signal Hill. On Saturday there will be campus tours, our class meeting, a banquet and dessert reception, followed by a Garnet & Gold Gala, and more live music. Reunion registration is available on the Reunion Webpage.  

During the class meeting at Reunion we will also be discussing the Class of 1978 Leadership Scholarship. Our Scholarship has long surpassed the goal of $78,000 we set for our 25th Reunion and in fact, it has grown to a value of $290,869 thanks to your kind generosity. At its presently stands, this endowment yields approximately $11,600 in scholarship money annually which is truly outstanding. This year, scholarships were awarded to seven recipients in good academic standing and high co-curricular engagement from the Maritimes, India, Brazil, and Kuwait. 

Mount Allison influenced all of our lives while we were in Sackville, and most of us have many wonderful memories of our time spent on the campus. Why not come back and relive some of that time with your classmates? 

This year our plan will be highlighted by our Facebook page for the Class of '78 to use as an engagement vehicle and connect with old classmates and friends. After all, we need to leverage social media like everyone else to stay in touch! The Facebook group is called Mt A Class of 78. Please ask to join as it is a private group.

We look forward to hearing from you and hope to see many familiar faces at the reunion in May.

Sincerely,

Scott McCain
Linda (nee Greene) Duncan
---
Class project
Class of 1978 Leadership Scholarship
The Class of 1978 continues to support a scholarship. Members of the class are encouraged to continue contributing to help students realize their dream of a University education.
---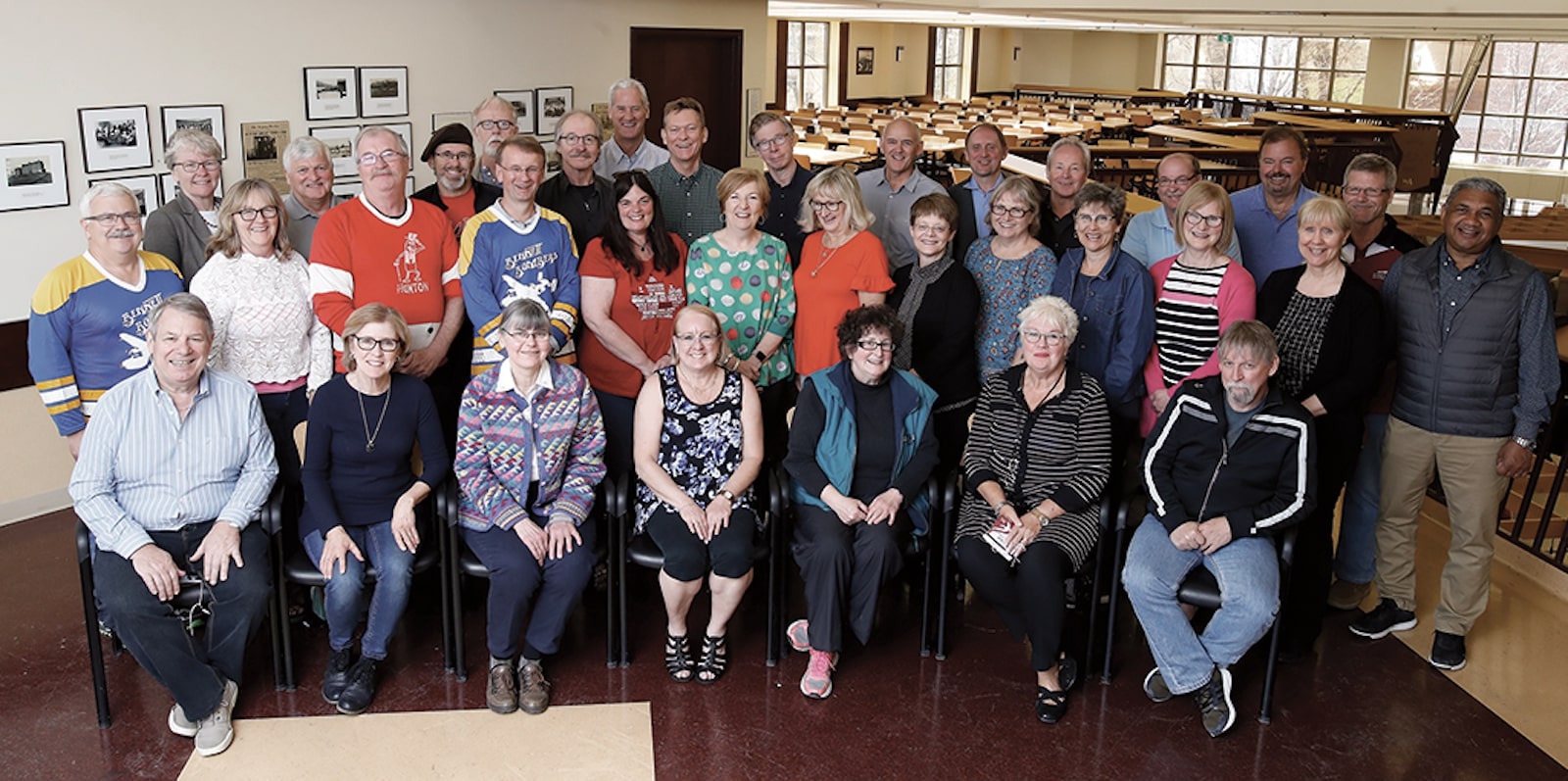 Reunion 2018
Front Row (L-R): Steve Dowbiggin, Nancy (Hamilton) MacLeod, C. Jean Cameron, Chris Rozon-Reid, Pam Reardon, Linda Duncan, Greg Clarke
Second Row (L-R): Len Stewart, Kathy Hartigan, Richard Mungall, Ron Sutherland, Janet Lugar, Tamzen (Yuill) Black, Sonja McLaughlin Dowbiggin, Michelle (Robichaud) Belliveau, Margaret Logan-Graham, Beth (Porter) MacMichael, Pat (Clément) Ryan, Alan Sutherland, JoyAnn (Ruitenberg) Couture
Third Row (L-R): Judith Campbell, Paul Cameron, Jim Rideout, Bill Briggs, Tom Paisley, Paul Coady, John Pratt, Glyn Chancey, Barry Grant, Bob Sephton, David "Relic" Renwick, Dave Shastri ('79)
Fourth Row (L-R): Blaise Gillis, Scott McCain
Class news
Rediscovering Mount Allison
The University's new interim president returns to his alma mater and shares his memories and enthusiasm for Mount Allison