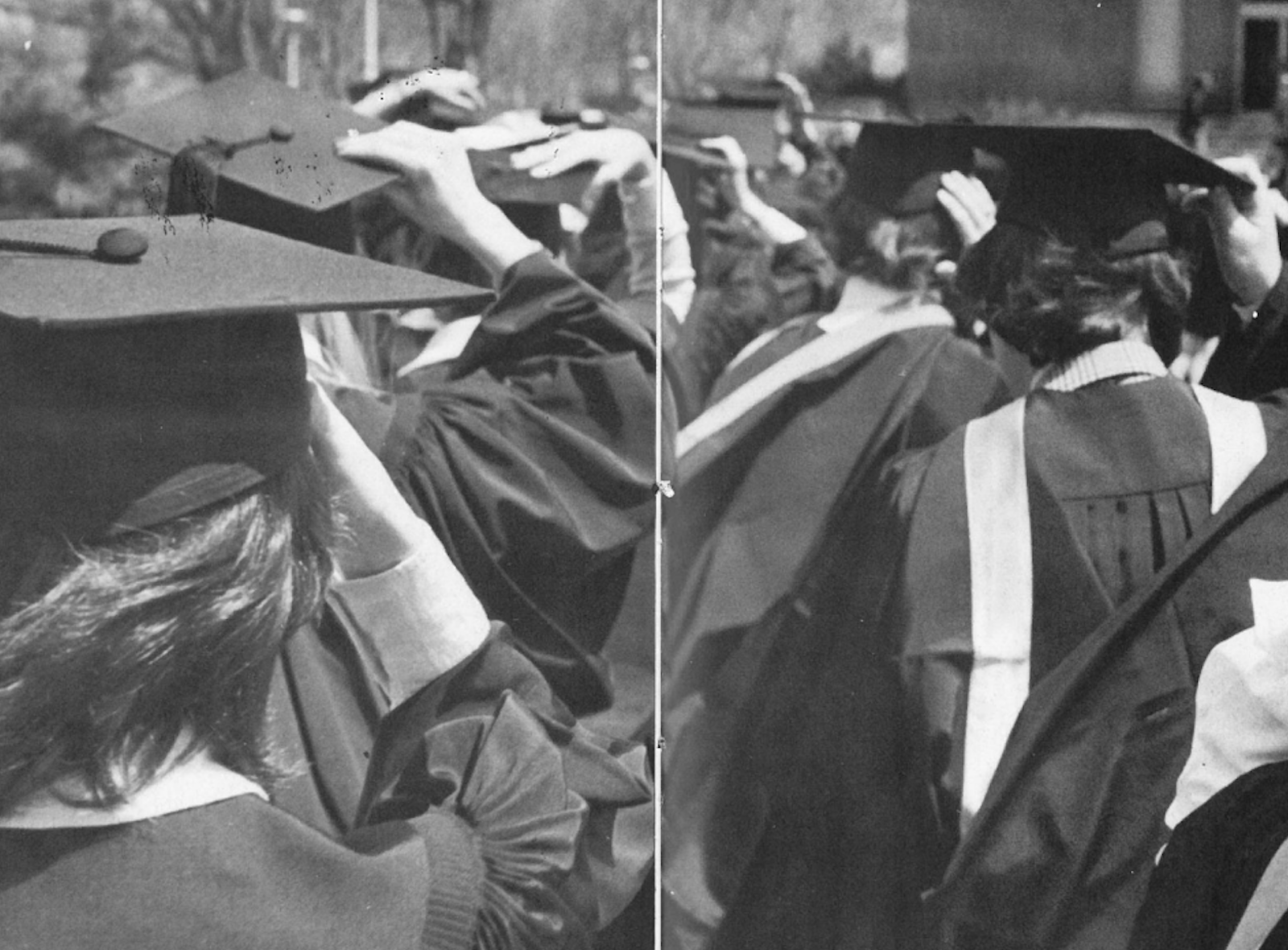 Class officers
President
Barbara Smith
Vice President
Jamie Storey
Secretary/Treasurer
Steven Ridlington
Janitor
Jim Appleton
Valedictorian
Shauna MacKenzie
Class yell
Hip, hip, hey, hey
'75 is here to say!
Hip, hip, hey, hey
We're the best class here today
Hip, hip, hey, hey
Shout it out without delay,
Loyal and strong, come what may,
Hip, hip, hey, hey!!!!
Contact
Questions? E-mail alumni@mta.ca
---
Class project
Class of 1975 Meighen Centre Fund
The Class of 1975 continues to support its fund for students with disabilities. Members of the class are encouraged to continue contributing to help students realize their dream of a University education.
---
Reunions
2022
Alumni from more than 20 classes gathered at Mount Allison for Reunion 2022. More than 450 alumni were back on campus for the first Reunion Weekend held since 2019!