Class officers
Vice President
Martha (Cox) Johnson (deceased)
Treasurer
Jim Currier
Secretary
Donna Trafford
Janitor
Peter German
Valedictorian
Steve Heckbert
Class yell
73's the class to be
Stand and cheer
73's the class to be
Stand and cheer
Mount Allison's the place to be
The very best is 73
73 is the class to be. Hurray!
Contact
Questions? E-mail alumni@mta.ca 
---
May 2023 Reunion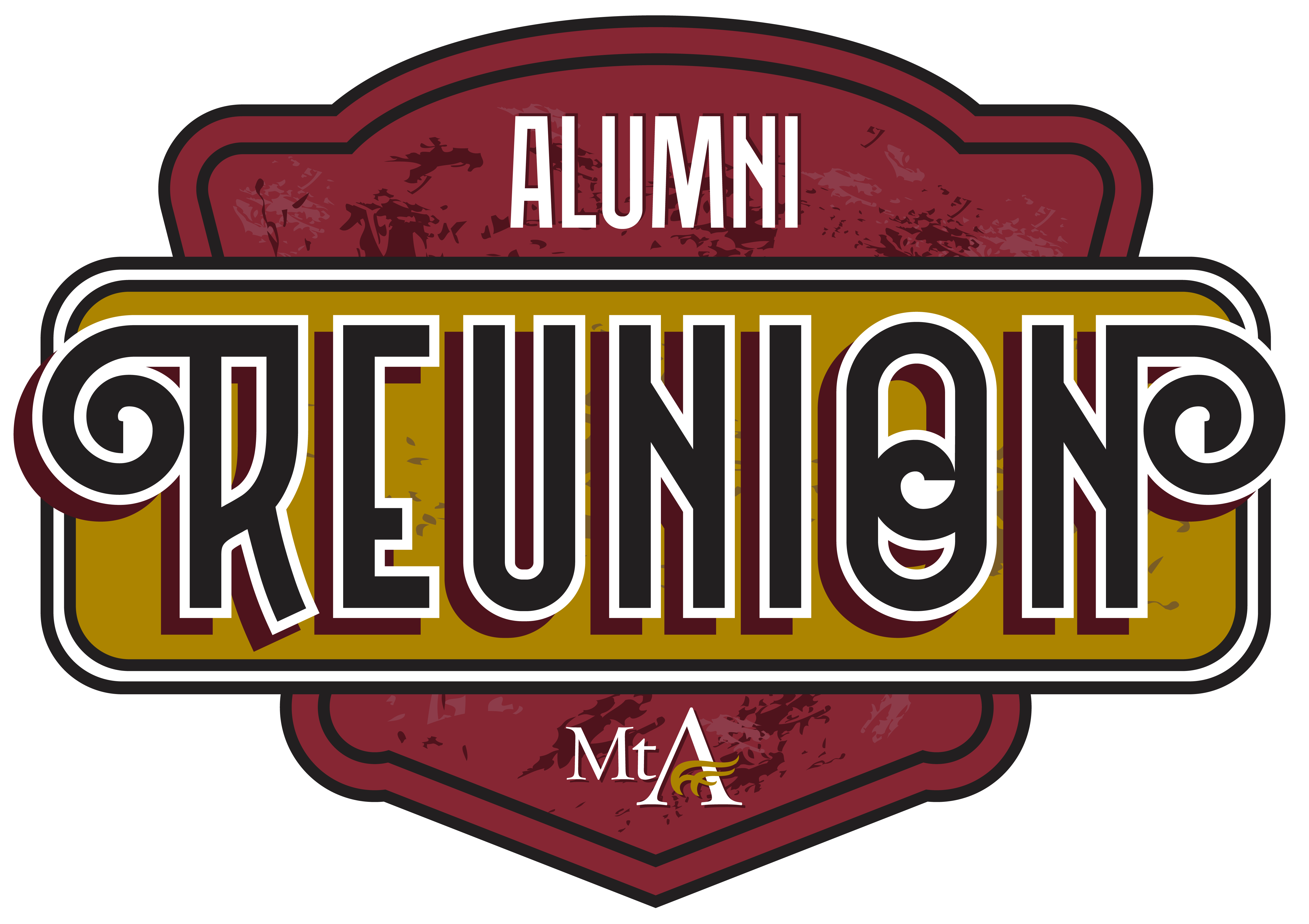 Join your classmates in celebration of your Mount Allison Reunion, May 12-14, 2023!
The classes of '72 & '73 are celebrating their 50-Year Reunion this year.
Letter from the Class Executive

Dear Class of '73 friends,

It's hard to believe that it has been 50 years since we graduated from MtA, but here we are, ready to celebrate our 50th Reunion! Your Reunion Committee and Class Executive have made efforts to get us all primed for the big event! One of those initiatives was to reach out to our classmates by phone and e-mail to renew a connection, and obtain current contact information, in anticipation of this time together. We were delighted by the response and enjoyed speaking to all classmates that we reached.

It would be wonderful if you could join us from May 12th to May 14th this year. Our memories of Mount Allison become even more precious with age. It was our first time away from home and we were so fortunate to find new like-minded friends while we followed our academic pursuits. The bonds are strong from those special days of our youth. If you have never attended a Reunion, please choose this one. Many of life's joys and challenges are shared. New friends are always made, and old ones reacquainted. Sadly, some of our classmates, including our Class President, Martha Johnson, are deceased. Many, like Martha, just since our last Reunion. We are making plans to remember them all and to celebrate their years with us. Please come join us!

Due to our recent contact efforts, close to 100 of our classmates have joined us on our Class Facebook Page at Mount A - Class of 73. If you are not a Facebook fan, please feel free to contact your Class Secretary, Donna Trafford, at issc.trafford@gmail.com or contact the Mount Allison Alumni Office at alumni@mta.ca or 1-866-890-6318 (toll free) for more information or suggestions. Please make sure all your contact information is current.

Your mission is to register for this Reunion! Detailed information can be found on the Reunion Webpage. But we hope that you also contact/coax/push anyone who might be in your sphere of old buddies to meet up in Sackville on these dates. Mini reunions are fun! The Class of '72 will be joining us because their 50th was sidelined due to COVID. So, if you have forgiven them for that romp in the swamp in the fall of '72, you might want to reach out to some of them! Reunion years are set up primarily for classmates of the years in question, but if you had friends from other years who would like to join in some of the fun, they are welcome, formally and informally. Our accommodations will be in the newly renovated Windsor Hall — rooms with private or semi-private bathroom access and an elevator. We tried to keep events close by. If you have additional special needs, please ask. The Alumni Office loves to help. If you would rather stay off campus, feel free. Just to give you a snapshot of events:

Friday, May 12

Registration for any/all events and accommodations at Windsor Hall 9:00 am. to 9:00 pm.
Campus Tours with Student Ambassadors 2:30 - 3:30 pm.
East Coast Welcome Back Lobster Dinner 5:30 - 7:30 pm. - Tweedie Hall - Class of '73 Mixer 7:00 pm – Windsor Hall Lounge
East Coast Kitchen Party with Signal Hill Band – Jennings Hall - 9:30 – 12:00 pm.

Saturday, May 13

Breakfast: Jennings Hall 8:00 to 10:00 am. – hot breakfast with all the fixings
Registration for those just arriving or coming for the day- 9:00 am to 2:00 pm
Class of '73 Class Meeting - Avard Dixon Building, Room 111 at 9:30 with Coffee and Refreshments
Alumni Luncheon at Jennings served from 11:30 to 1:30 pm.
Class Photos Jennings Hall Mezzanine 12:00 to 1:00 pm.
Waterfowl Park Guided Tour 1:30 pm. and Campus Tour 2:00 to 3:00 pm.
50 Year Pin Ceremony! Convocation Hall 4:00 pm.
Alumni Reception/Banquet 6:00 to 9:00 pm (Dessert Reception at Purdy Crawford Centre for the Arts)

Sunday, May 14

Breakfast and goodbyes! Lots of hugs until we meet again.   

For the love of Mount Allison and its memories,

from your '73 Executive and Reunion Committee!
---
Class project
Class of 1973 International Exchange Travel Bursary
The Class of 1973 continues to support its International Exchange Travel Bursary. Members of the class are encouraged to continue contributing to this project.
2020 Thank you letter

Dear Mount Allison Class of '73,

First off I would like to thank the entire Class of '73 for generously giving me $1500 to cover my travels while on exchange. As well, I would like to extend a thank you to the financial aid office who works tirelessly to make sure students get the funding they need. The Class of '73 Travel Bursary not only helps students get to where they are going, but it also helps many have a more fruitful experience. This bursary shows how much Mount Allison Alumni support and value a global experience for its future generations of Mount Allison graduates.

This bursary is making a direct impact on my studies, my global experience and my personal growth. I am a third-year student pursuing a degree with Honors in Political Science and a minor in Philosophy. This semester, I am studying at the City University of Hong Kong. However, my learning has not been limited to within Hong Kong. For my classes I will be travelling to mainland China and in my free time I have/will be travelling to South Korea, the Philippines and Thailand. Without this bursary, I wouldn't be able to have these experiences. So far, my best memories have been travelling to the Demilitarized Zone between North and South Korea, the American World War Two Cemetery and Memorial in the Philippines and exploring my new home in Hong Kong. This semester I've learned and will continue to learn so much about the world around us. These valuable life lessons will make an impact on the ways I approach my studies, interest and my future goals.

Again, thank you for your generosity, dedication and investment into Mount Allison students studying abroad and travelling. In the upcoming weeks I will be meeting with Alumni based in Hong Kong and I'm excited to begin my involvement with the Mount Allison Alumni community. The Class of '73's commitment to funding students is a great example of how this community continues to support once in a life time experiences for Mount Allison students.

Mount Allison truly is a small university with a global community, and I can't wait to bring back what I've learned!

Best Wishes,
Paige Percy
Mount Allison University
B.A. Honours Political Science '20