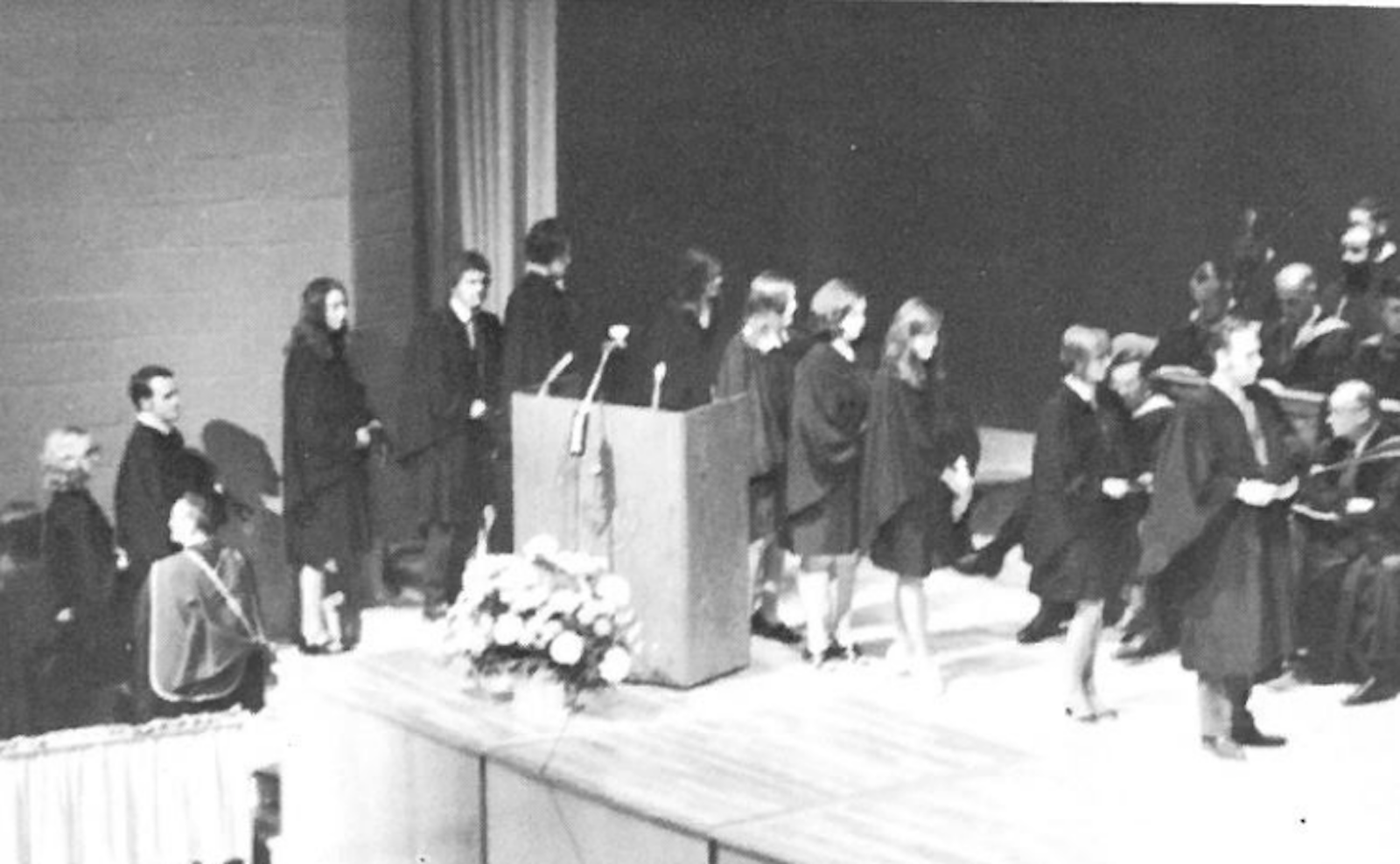 Class officers
President
Harold Ritchie
Vice President
Jeannie (Robideaux) Lea
Treasurer
Robert Hawkes
Secretary
Ian Scott
Janitor
Peter Beardsworth
Valedictorian
Harold Ritchie
Connect
Questions? E-mail alumni@mta.ca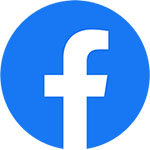 ---
May 2023 Reunion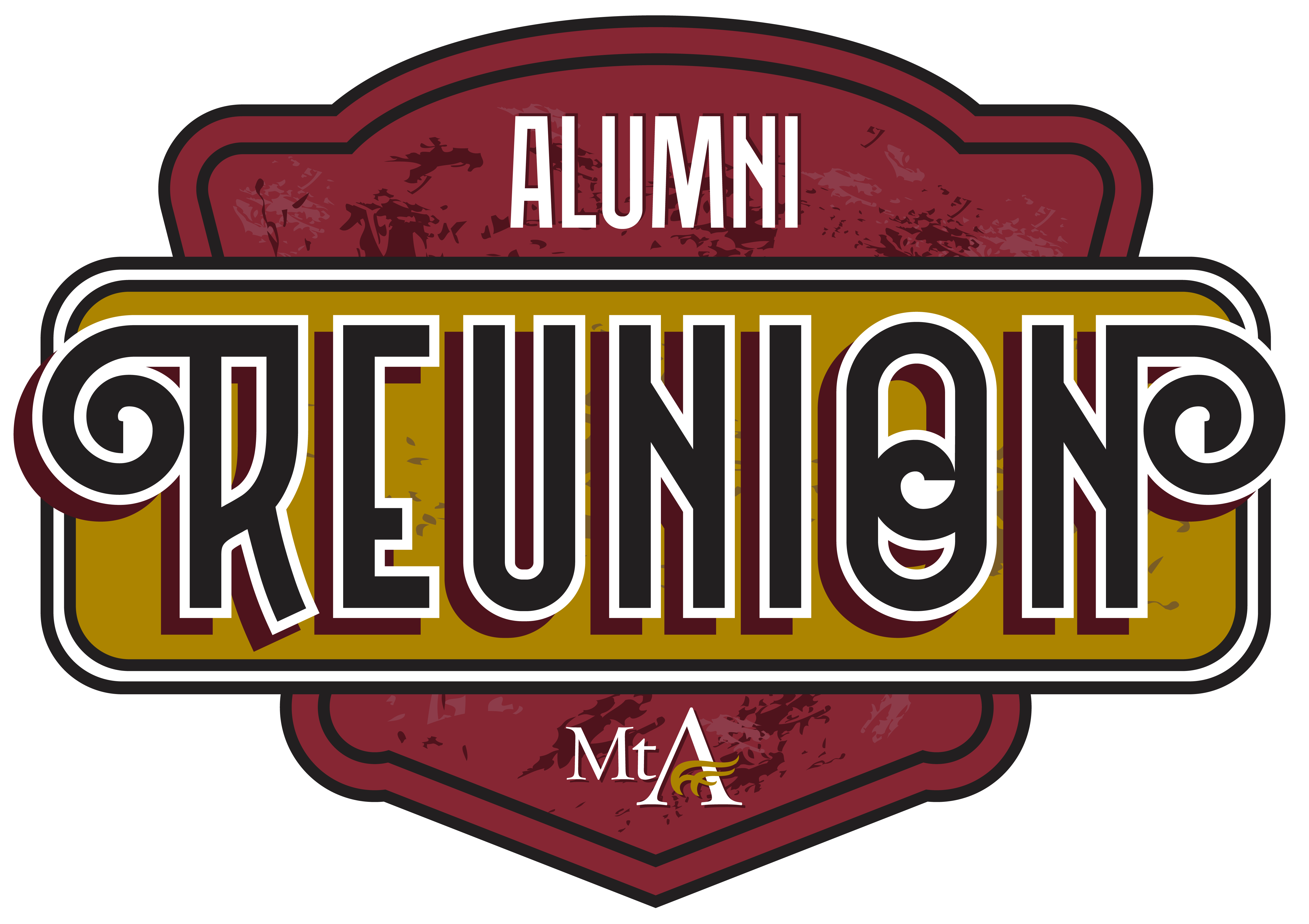 Join your classmates in celebration of your Mount Allison Reunion, May 12-14, 2023!
The Classes of 1972 & 1973 are celebrating a joint 50-year reunion.
Letter from the Class Executive

To all of our friends and classmates in the Mount Allison Class of '72,

It is now our turn to be that honoured group at the upcoming Reunion weekend in May!!

Can you believe that it is our 50th Reunion? How can that be?

We will be joined by our friends in the class of '73 at this reunion. Because of the pandemic restrictions and our concern that they would affect the overall tenor of the event, we decided to postpone until May 2023. This creates the unique opportunity to recreate the life that we had 50 years ago when we were all students together. There will be two consecutive years of classes celebrating our 50th Reunions. We hope that this excites you as much as it does us. We want to encourage everyone to consider joining this special opportunity. If Reunions weren't on your bucket list before, this is the time to add this one!

We have been talking to other classes and sharing ideas of how to best encourage our classmates to consider attending our Reunion this spring. Our conclusion is that the best approach is for each of us to contact friends personally and let them know that you are going and that you would love to have them join you. Please especially contact friends who may not get the registration announcement by e-mail.

The plans are well underway to make this a special weekend for everyone. You will be treated with pomp and ceremony, amid the fun times during the weekend. There will be the traditional events as well as lots of opportunities to visit the campus and town, and to spend time with your friends. From interest shown already, we anticipate that this will be our biggest Reunion yet.

The schedule will include a Friday night class reception and lobster dinner with just our group, followed by a concert by the popular band Signal Hill where all classes will be in attendance. On Saturday we are planning a unique opportunity for a smaller gathering for people from any classes who lived in Palmer while students at Mount A. We thought it would be fun for these folks to connect. We are looking at the Palmer group having breakfast together. We are also having a short class meeting to get an update on our bursary fund, and any other topics that classmates wish to discuss. This meeting will include a practice of our class song that we will perform at the joint banquet that evening and we do want to shine at that event!!

The 50-year pin ceremony will be held Saturday afternoon, followed by a class picture. Those who have attended a pin ceremony in prior years have indicated that it really is a high point for all attending. That evening will be the alumni banquet reception, dinner and dessert gala where we will be joining other classes. Another chance to visit with our friends from 50 years ago and celebrate together. Also interspersed over the weekend are tours of the campus and waterfowl park that you may want to take advantage of. The Sackville Waterfowl Park was not readily available to us as students.

For housing, the 50th attendees will be offered Campbell Hall, a modern residence with plentiful common areas that allow more opportunity to catch up with former friends and classmates in an informal setting. The ground floor lounge in Campbell Hall will be reserved for our class throughout the Reunion period, and will be a relaxing and informal setting to meet with classmates. You are encouraged to book early as it is first come - first served. There are also accessible rooms for those who need them.

Maclean's magazine has named Mount A the top primarily undergraduate Canadian university for a record 23rd time, including for student financial support. We should be proud of the fact that we are part of that support. In April our Class of '72 Bursary fund balance reached our goal of $100,000, thanks to a very generous donation from one of our classmates to bring us over the top. It has helped numerous students to be able to afford the opportunity to attend Mount A and gain a degree from one of Canada's top universities. We want to thank all of you who have supported this fund, and encourage everyone to consider a tax-deductible donation that will ensure the viability of our fund in the years to come. What a meaningful legacy we will leave for future students.

We hope you will help share the enthusiasm for our 50th Reunion by planning now to attend and by calling friends and encouraging them to join you in Sackville this spring. Any MtA friends on your contact list may be a good starting point. It truly is a once in a lifetime opportunity, and we know that you will be so glad that you made the effort to join us. Please consider joining our class Facebook group as it is a great way to keep up to date on the Reunion planning, and also to connect with classmates.

Mount Allison played a key role in our lives and most of us have wonderful memories of our time spent on campus. Why not relive those by coming back to campus to see classmates and friends from the other years who are attending at the same time. We hope to see many familiar faces at our May Reunion. Prior grads tell us that being awarded a 50-year pin by Mount A is an honour they treasure greatly and now wear proudly. We look forward to seeing you back on campus as you are personally recognized along with your classmates.

This is the reunion that you don't want to miss!!!

Your life class officers,

Hal Ritchie, Jeannie Lea, Bob Hawkes, and Ian Scott

Facebook page: MtA Class of '72
---
Class project
Class of 1972 Bursary
The Class of 1972 continues to support a bursary. Members of the class are encouraged to continue contributing to help students with financial need realize their dream of a University education.
Bursary update

Alicia ('16) loved the idea of going to a university somewhere that had that small-town feel. That feeling, coupled with Mount Allison's reputation as an excellent liberal arts school, led her to Sackville, a place that felt like home from the beginning.

A degree in history came out of Alicia's life-long love of the ancient world. Now she is studying for her Master of Library and Information Studies at Dalhousie after what she says were "the best four years of my life."

"The philanthropy made my life a lot less stressful. I didn't feel that I could balance a full course load and a part-time job during the school year," she says. "Being able to get additional funding allowed me to worry a little bit less. I was able to relax and focus on my studies instead of working on plans to make the money to pay for my education."

Hannah ('16) chose Mount Allison because it was the right fit for her. A passion for physics began with high school teachers who used real life examples like the Higgs boson particle to get students interested in the discipline.

The funding that Hannah received helped her to take advantage of some of the wonderful opportunities available at Mount A. It was while attending a national conference to present research that Capital One recruited her as a business analyst.

"The fact that alumni give back to try and advance the student experience is wonderful," she says.

Mount Allison gave Hannah a diverse set of skills. She noted that these skills have been instrumental in her success at Capital One. While vice-presidents and CEOs intimidate many people, she is not one of them. She credits that to the fact that there were so many opportunities to interact with vice-presidents, faculty members, and senior management staff at Mount A. This helped her build the confidence she employs in her daily encounters with senior leadership.
---
Reunions
Alumni from more than 20 classes gathered at Mount Allison for Reunion 2022. More than 450 alumni were back on campus for the first Reunion Weekend held since 2019!