1950s–2020s Class Connections Summer 2023
Find out the latest news about your fellow Allisonians
Let us know your latest news by submitting a Class Connection online or e-mailing alumni@mta.ca and we will share it in a future edition of the Record.

Stay in touch on social! Tag or send a message to @mta.alumni on Instagram or LinkedIn (Mount Allison University) with your news.
1950s
Elsa Beattie Riley ('59) writes, "So sorry to tell you that, as much as I wish to, I cannot attend the Class of '59 Reunion this time around! Foot and mobility issues are keeping me quietened down at present — working hard to get back into action! Forward! Have a grand reunion, I do look forward to any/all updates/communications. The invitation is open to hear from you: elsalou24@gmail.com. I live in Annapolis Royal, a little, big-hearted town, populations 500+, in the Annapolis Valley, between Bridgetown and Digby." 
---
1960s
In January 2023, in Westville, NS, the Premier of Nova Scotia, Tim Houston, presented retired judge Clyde Macdonald ('64) with a Queen Elizabeth II Platinum Jubilee Medal. In the past, Clyde has been the recipient of both the Queen Elizabeth Golden and Diamond Jubilee Medals. Since 2000, Clyde has been the self-published author of 21 books on Pictou County and Nova Scotia history.
Peter Frost ('68) writes, "On November 18, I was sworn in for my third four-year term as Councillor, Ward 2 in the Township of the Archipelago (Parry Sound area). We have a unique township because it is largely water based. In fact, roughly 90% of the 4,000 residents require boats to access their properties and for day-to-day activities. I was sorry to miss the Homecoming this year. I followed the Mounties football team that I played for back in the 60s and I think they had a great season, even though they lost the last game to X. Unfortunately, I will miss our 55th Reunion because I will be in BC at that time. I already have plans to get to Homecoming in 2023."
---
1970s
Congratulations to the artist Evergon (Albert Lunt ('70)), who was awarded a 2023 Governor General's Award in Visual and Media Arts. Read about his impressive artistic journey in our online exclusive feature.
Congratulations to Lorraine Eden ('70), whose research won the IFSAM 2022 Award for Excellence in Societally Relevant Management Scholarship. Eden is Professor Emerita of Management at the Mays Business School Texas A&M University.
Deborah Gass ('71) writes, "Retired from the Supreme Court of Nova Scotia in 2018. I have since been serving as a deputy judge in the Nunavut Court of Justice. The opportunity to visit and work in northern communities has been an enriching and humbling experience; something I am so grateful to be able to do."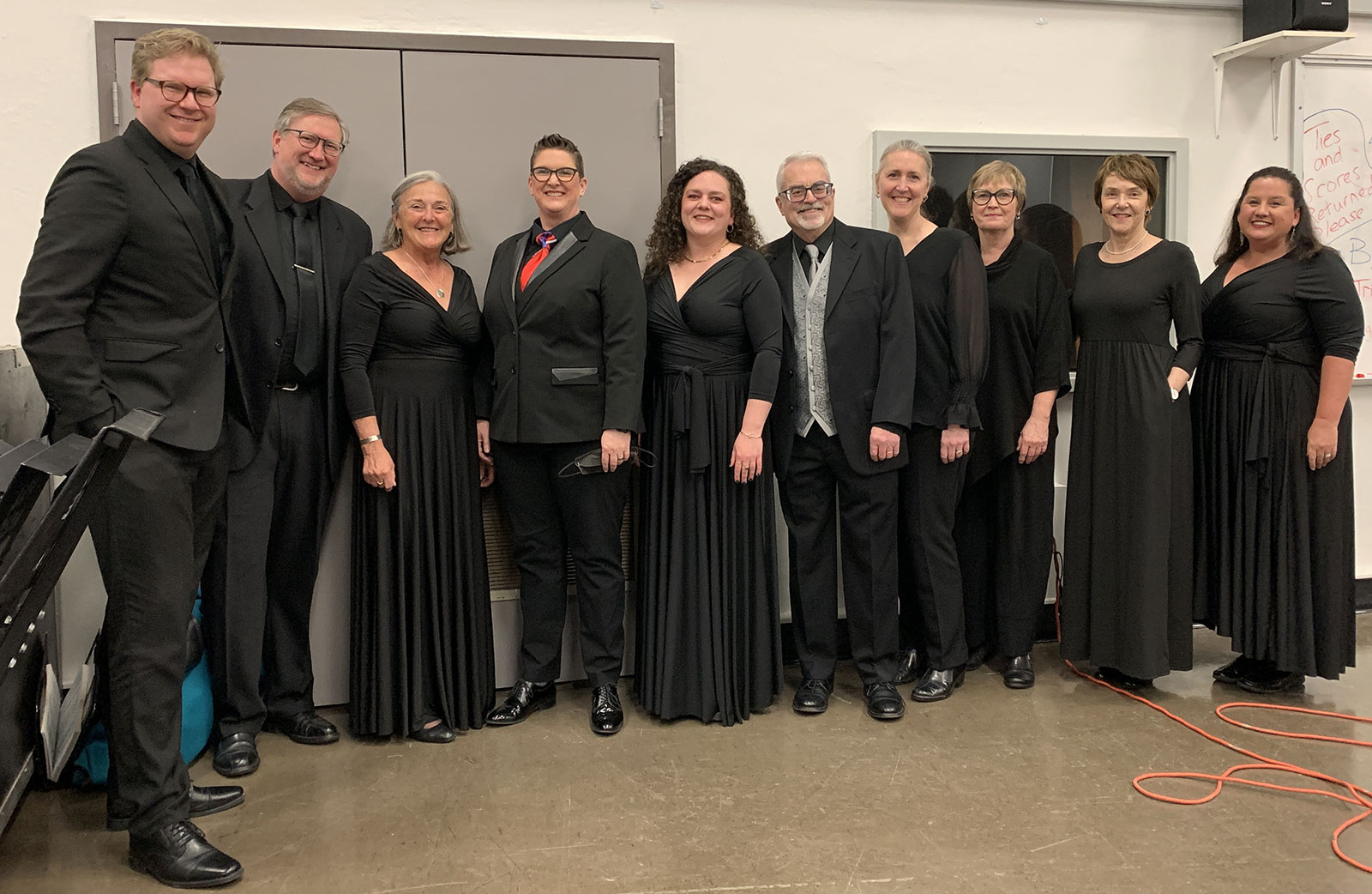 Jill Rafuse ('73) writes, "Mount Allison Dean of Arts Vicki St. Pierre was one of the stars of Symphony Nova Scotia's recent production of Mendelssohn's Elijah. The soprano soloist took a moment before the April 1, 2023 performance at Dalhousie University to meet with Mount Allison alumni who sing in the Symphony Chorus. From left: Spencer Gough ('06); John Lindsay-Botten ('93); Jill (Hemeon) Rafuse ('73); Vicki St. Pierre; Jessica Sharp ('14); SNS Chorus Master Emeritus Jeff Joudrey; Taunya Pynn-Crowe ('93); Judith Burdett ('75); Alison Hickey ('82); and Kelly (Burkom) Hart ('97)."
Tomek Lacki ('76) writes, "Well after lay-off from Boeing Company I ended up at my uncle's son's resort in Puerto Viejo, Limon, Costa Rica for about five months, but now am back in Portland, OR, thinking about returning for good to Pura Vida! Kids are now 25 and 23 and doing well in their own businesses. Cheers to everyone!"
Jim Perkins ('76) writes, "One thing I did at MountA was get involved in the campus radio station, CHMA. After my radio career of nearly20 years and then retiring from my government career of more than another20 years,I found that I had a love for acting and wanted to stay busy. I discovered narrating audiobooks.I'm fairly new to the business but have a series of sci-fi books calledThe Arc of the Universe and have just finished work on a series of short mysteries calledDiagnosis Impossible: The Problems of Dr. Samuel Hawthorne. Work was never this much fun!
---
1980s
Congratulations to Sylvia J. MacVey ('80), who was inducted into the Jr. Achievement NB Business Hall of Fame! MacVey spent over ten years as President and CEO of the Sussex-based food manufacturer better known as Barbour's, with brands such as King Cole Tea. 
Elizabeth Connell ('82) is the co-owner of African Bronze Honey, setting a sustainable standard for certified organic honey. The company has been named Best for the World Changemakers three years in a row: www.africanbronzehoney.com
Anne Fizzard ('83) graduated from the American Academy of Dramatic Arts in 1987 and has been living in New York City since 1991. She keeps busy as an actor and, for the past few years, has also been doing cartoons for The New Yorker. Her day (night!) job is in the administrative area of the law firm of Skadden, Arps. www.annefizzard.com
---
1990s
Congratulations to Will Gill ('91), one of three Allisonians longlisted for the 2023 Sobey Art Award! He was also awarded the inaugural Theodore Prize by the Beaverbrook Art Gallery.
Robert Scott Simms ('91) is heading back to Ottawa as President and CEO of the Pearson Centre for Progressive Policy.  The former Liberal MP was appointed in March to oversee the non-partisan think tank of Canadian Progressive politics.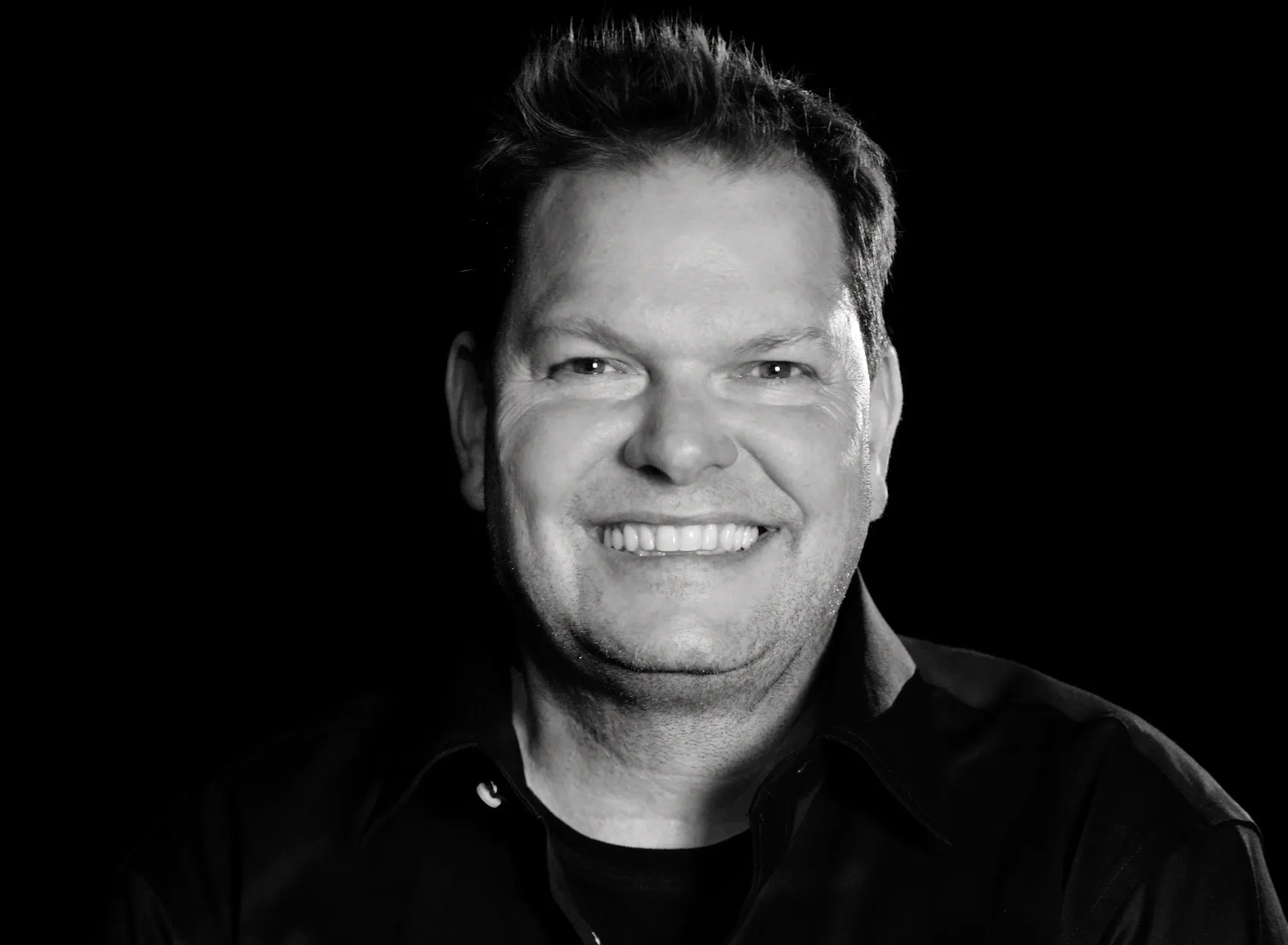 Stephen Muise ('94) recently received an honorary degree from Cape Breton University in recognition of his many contributions to music and education.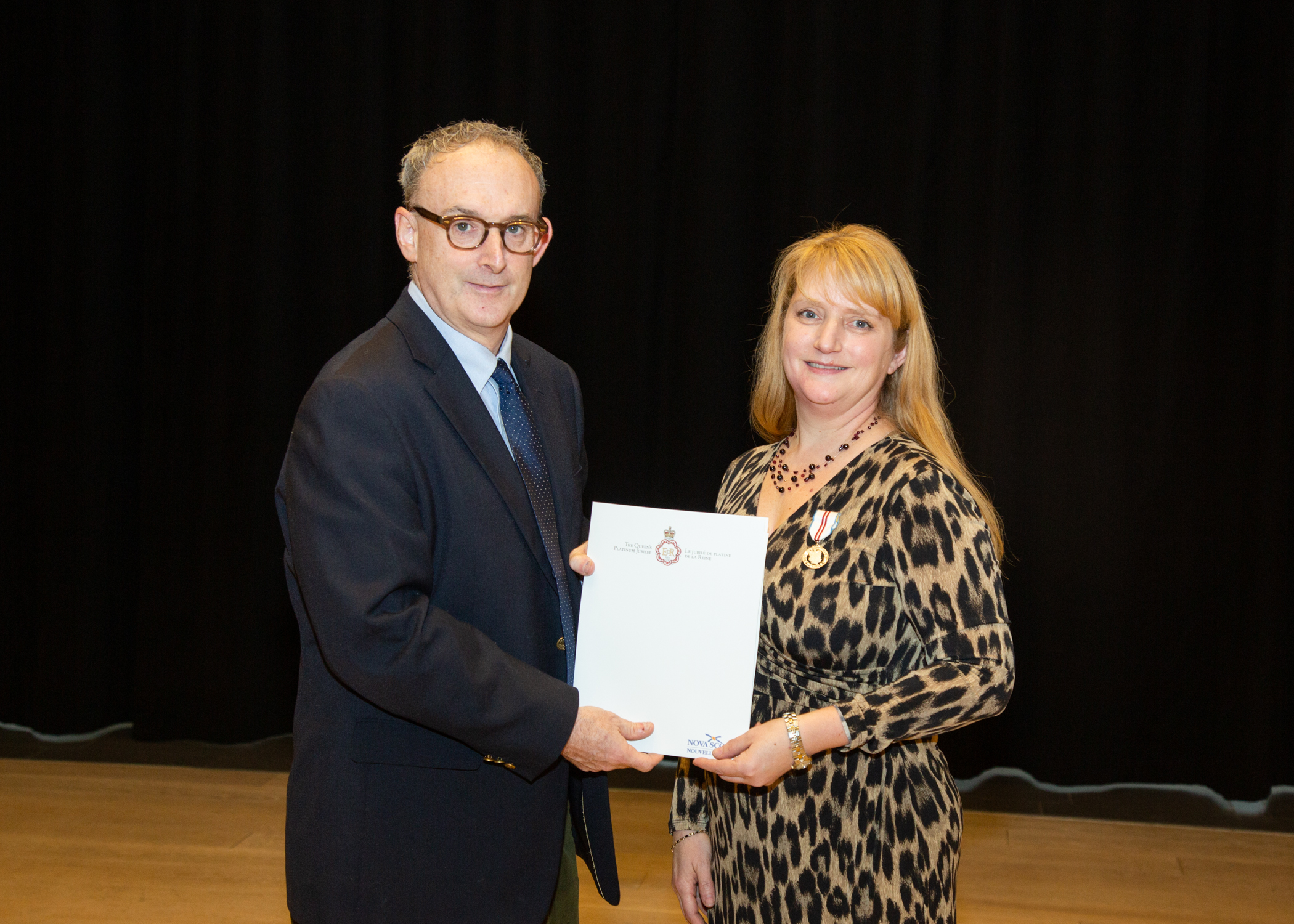 In January 2023, Monique Sullivan ('96) was awarded the Queen's Platinum Jubilee medal for excellence in public service for her work with the Nova Scotia Provincial Department of Public Works, as well as her volunteer work with organizations like the Amherst Terry Fox Run and the Lillian Allbon Cumberland County Animal Shelter.  Pictured here receiving her award from Public Works Deputy Minister Peter Hackett.
Donald Patterson ('97) was awarded a Doctor of Education (Ed.D) degree from the University of Liverpool in 2022 and was recently named a professor in the School of International Education at Seirei Christopher University in Hamamatsu, Japan. 
Greg Quinn ('97) just published his book, Crisis and Calm, detailing his experience covering Canada's economy and central bank from Ottawa over the last two decades. Congratulations Greg! 
Florence (Bugbee-Spencer) Mazerolle ('99) was part of a panel at the Canadian Council of Aboriginal Business in Halifax on May 2nd discussing "Empowering Indigenous Peoples to Achieve Economic and Social Prosperity."
---
2000s
Congratulations Amanda Fauteux ('06), one of three Allisonians longlisted for the 2023 Sobey Art Award! 
Sarah Brown ('08) has been named the new Facility Business Manager for Horizon's Sackville Memorial Hospital. In addition to her BSc and BN degrees, Sarah is pursuing a Master of Business, has a Business of Healthcare certificate, and has maintained her Canadian Nurses Association Certification in Perioperative Nursing. Sarah adores Sackville and Tantramar region and is eager to support both the community and hospital in her new role!
Congratulations to Tricia Black ('09) who won a 2023 Canadian Screen award for Best Performance in an Animated Program or Series, for her role in Summer Memories.
---
2010s
Congratulations Keeley Haftner ('11), one of three Allisonians longlisted for the 2023 Sobey Art Award!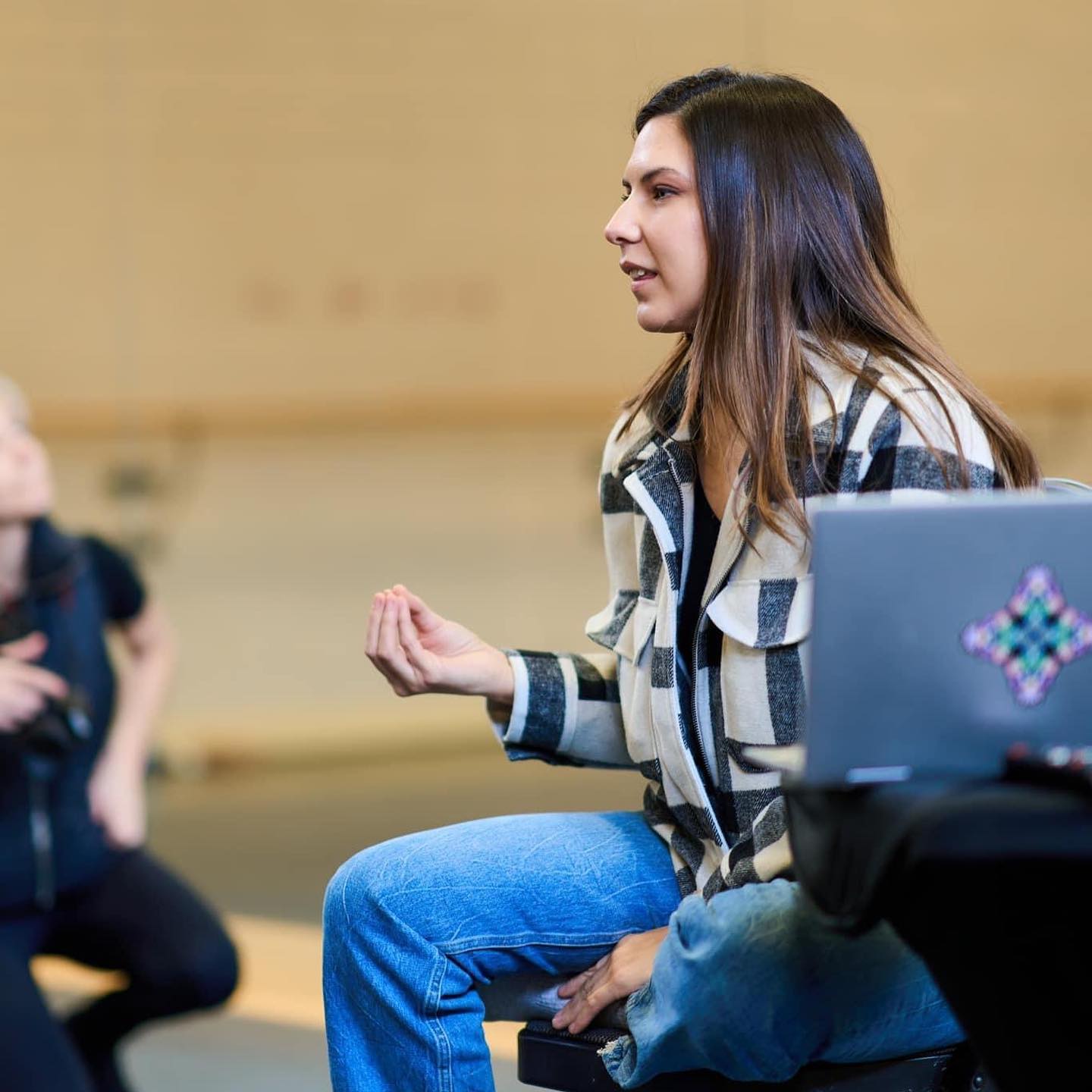 Congratulations to artist Emma Hassencahl-Perley ('17), who can now add "costume designer" to her long list of accolades, for her work with Pisuwin: A Wolastoqiyik Story, the first-of-its-kind ballet composed by Juno-winning artist Jeremy Dutcher. 
---
2020s
Congratulations to Sage Shaheen ('20) and Anas Nannis ('20), who have recently completed production of a second docu-series for national media conglomerate BellTV. Peep: The Great Migration depicts the extraordinary journey of Peep, a juvenile semipalmated sandpiper, from the Canadian arctic to South America. Not only does it feature stunning shots of our beautiful province and the Bay of Fundy, but it also contains interviews with Mount Allison's very own Dr. Diana Hamilton and other local shorebird experts and aficionados.  
Annie Martel ('22), a BA Environmental Studies Honours graduate who is passionate about the role traditional knowledge plays in climate policy, has been tapped to lead Manitoba's next Youth Advisory Council on the Environment. Martel is a Francophone and Metis graduate student who is completing a master's degree in environmental and social change at the University of Manitoba. The 23-year-old's research explores how local climate adaptation strategies can be informed by traditional Metis knowledge about the environment.
---
THE QUEEN ELIZABETH II PLATINUM JUBILEE MEDAL
If you follow the Alumni Engagement Office on social media, you may have seen congratulatory notices for recipients of the Queen's Platinum Jubilee Award Medal. This award recognizes those who made a significant impact on their community through volunteerism and service. Join us in congratulating the honored Allisonians and Tantramar community members: 
 
Christoph Becker ('95, '96) 
Keli Brewer ('97)  
Florence Bugbee-Spencer ('99) 
Michael de Adder ('91, LLD '21)
Carolle de Ste-Croix ('90) 
Dr. Janet Hammock (former employee) 
Jennifer Henderson ('03) 
Dr. Vett Lloyd (Department of Biology) 
Clyde MacDonald ('64) 
Brian MacLeod ('74) 
Amanda Marlin ('01) 
Norval McConnell ('80) 
Ian Scott ('72)
Monique Sullivan ('96) 
Margaret Tusz-King (Coordinator, Summer Institute for Accessible Employment) 
Know someone deserving of recognition? E-mail alumni@mta.ca
Please feel welcome to submit your own class connection online or by email to alumni@mta.ca and we will share it in a future edition of the Record.