Class officers
President
Alexander MacIntosh
Treasurer
David Gass (deceased)
Secretary
Elizabeth (Anglin) Evans
---
May 2023 Reunion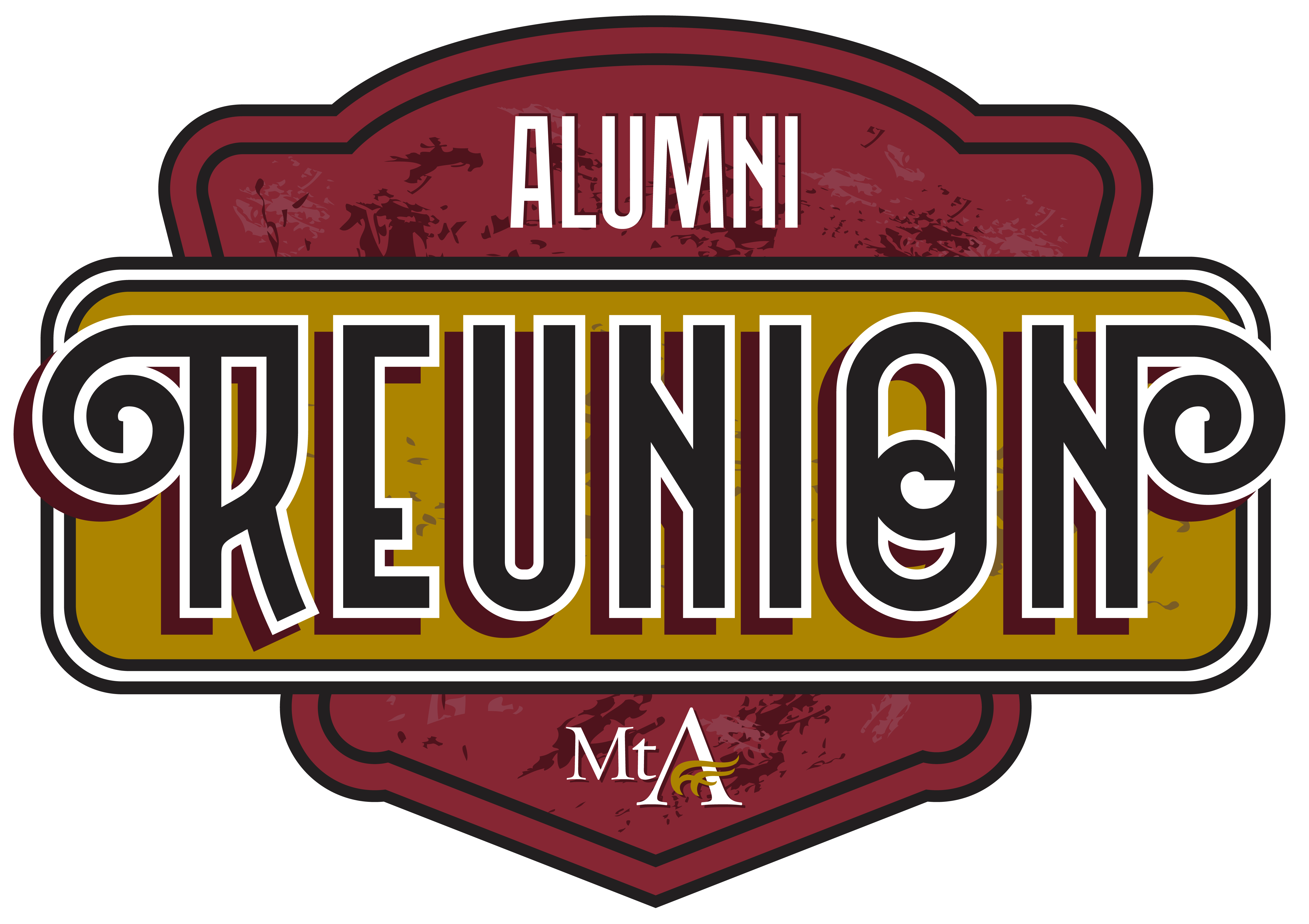 Join your classmates in celebration of your Mount Allison Reunion, May 12-14, 2023!
This May includes a special joint reunion for the Classes of 1967 & 1968.
Letter from the Class Executive

    
To all members of the Class of '67,

This is the tenth time I have prepared a letter in hopes of enticing you back to our Mount A Reunion, in this case our 55th, albeit a year later. We reached out to a number of classmates this time last year asking whether or not we should delay our gathering until circumstances returned to normal at the University. The response was very positive and we sought and received permission from the Alumni Office to delay our return until 2023. A positive spin-off of this decision was that the Class of '68 graciously reached out to us suggesting we have a joint gathering at the Reunion. The classmates I contacted thought it was a great idea, especially considering the overlap that has always existed between the classes. Our past gatherings have been fun and informative as we caught up with old friends and viewed the ever-changing Mount Allison campus. I expect this gathering to be no different.

I still have some copies of this letter from earlier years and it is interesting to note how past messages paralleled the stages of life through which we were passing. Hopefully this message finds you healthy, happy, and spending quality time with your family. I expect many of us have completed a transition to a slightly slower pace and have time to do more activities of our own choosing. It should also be a time when the reasons for not being able to attend our Reunion are fewer.

On Friday night we will be gathering with the Class of '68 for dinner in the Windsor Grand Room between 7 and 9 p.m., where there will be a cash bar available for us. Both classes will be housed in the recently renovated Windsor Hall and a gathering lounge will also be set aside for us. Please register early to ensure you are housed with your classmates at this residence.

Additional details about the weekend activities can be found on the schedule at www.mta.ca/reunion.

With your donations and investment earnings our "Class of 67 Disability Award" in 2002 passed the $200,000 mark. We will discuss the Award at our class meeting on Saturday morning, and I hope to have someone there to inform us of the positive impact the program has had on students who have received the award.

As in previous years, I am including an Allisonian comment from one of our classmates. Nancy Vogan's final comment in her write up next to her picture in the yearbook was, "Memories of four busy years." I believe most of us can relate to that statement. So get busy 56 years later and get registered for the Reunion!

Circle the calendar for May 12th to 14th, contact some busy classmates, and plan to return to Mount A for another memorable weekend.

Sandy MacIntosh
macintosh.sandy@gmail.com
---
Class yell
Spirit we have, intelligence too
Exuberance is ours, to dare and to do
Yell for Vermillion, shout for jet
Exclaim aloud, we're the best class yet
Viewing the future, everything looks bright,
Nothing can daunt us, '67 fight!
---
Class project
Class of 1967 Disability Award
The Class of 1967 has a class project to help students pay for expenses associated with having a disability. The class continues to support this award.
---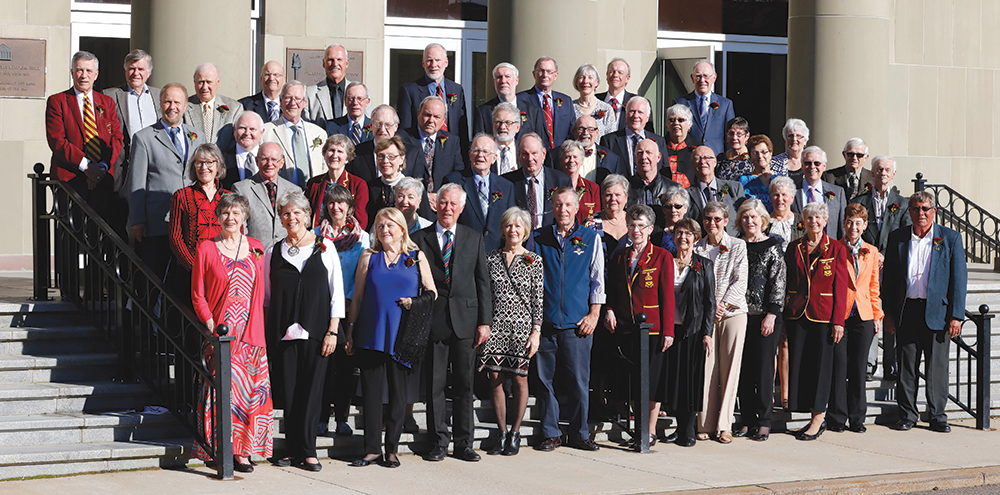 Reunion 2017
First Row: Jane Banks, Mary Ann Bibby, Elizabeth Morrison, John Farnon, Lynda Symms, Rick Thompson, Rose Anne Peach, Joan Perrin, Heike Crane, Jean Sealy, Helen Cook, Beth Bond, Dennis Dann
Second Row: Suzanne Toole, Carol Baker, Martha Jay, Audrey Jordan, Elaine Fraser
Third Row: Kate Braid, Calvin Hegge, Susan Cameron, Sharon Moyse, Robert Lindsay, Jim Sutherland, Linda Hill, Hugh Mcknight, Bill Dechman, Judy (Knee) Coates, Lloyd Fraser, David Fullerton, Bruce Campbell
Fourth Row: Alan Miller, Ian Andrews, Steve Peacock, Jim Cleveland, Cyril Moyse, David Gass, David Gass, Kevin Sterns, Joe Robb, Nancy Vogan, Judy (Miles) Rose, Lynda Sharpe
Fifth Row: Gordon MacKay, Robert Wright, Paul Cappelli, Doug Powell, Richard Simms, Paul Pergeau, Gerry Hopkirk, Sandy MacIntosh, Sandra Dyer, Phillip Dyer, Murray Lawson