Dear Alumni in Southern Ontario,
We look forward to gathering together in person again. If you are interested in helping organize an event for alumni in the area, here's how we can support you. 
---
Upcoming events
Toronto Alumni Pub Night | February 23, 2023
Join us for a MtA Alumni pub night in Toronto at the Duke of York Pub on Thursday, Feb. 23, at 6:00 p.m. Reconnect with fellow alumni alongside current students in the Commerce Society who are visiting Toronto to explore different companies across a range of industries and network with alumni.

We are delighted to provide a complimentary drink and pub snacks for all attendees.
Please note registration is required.
DETAILS
Where: Duke of York Pub, 39 Prince Arthur Ave, Toronto, ON M5R 1B2
When: Thursday, Feb. 23, 2023 6:00 PM
Registration is required.
---
Past events
Young Commerce Alumni Reception | January 6, 2022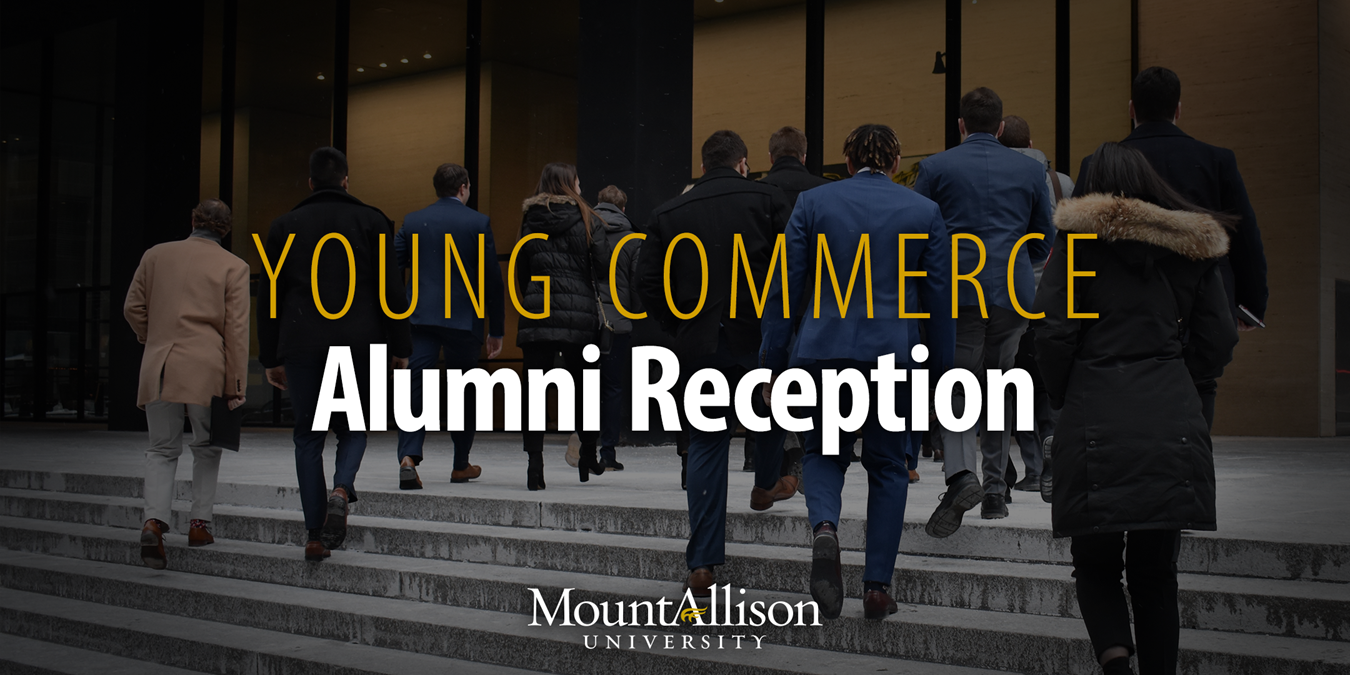 Mount Allison Commerce Alumni in the GTA were invited to join Dr. Nauman Farooqi, Dean of Business & Social Sciences, and the 2022 MtA Commerce Society for an evening of networking at the Doubletree Hilton.
 Virtual Gathering with Special Guest President Boudreau | November 23, 2020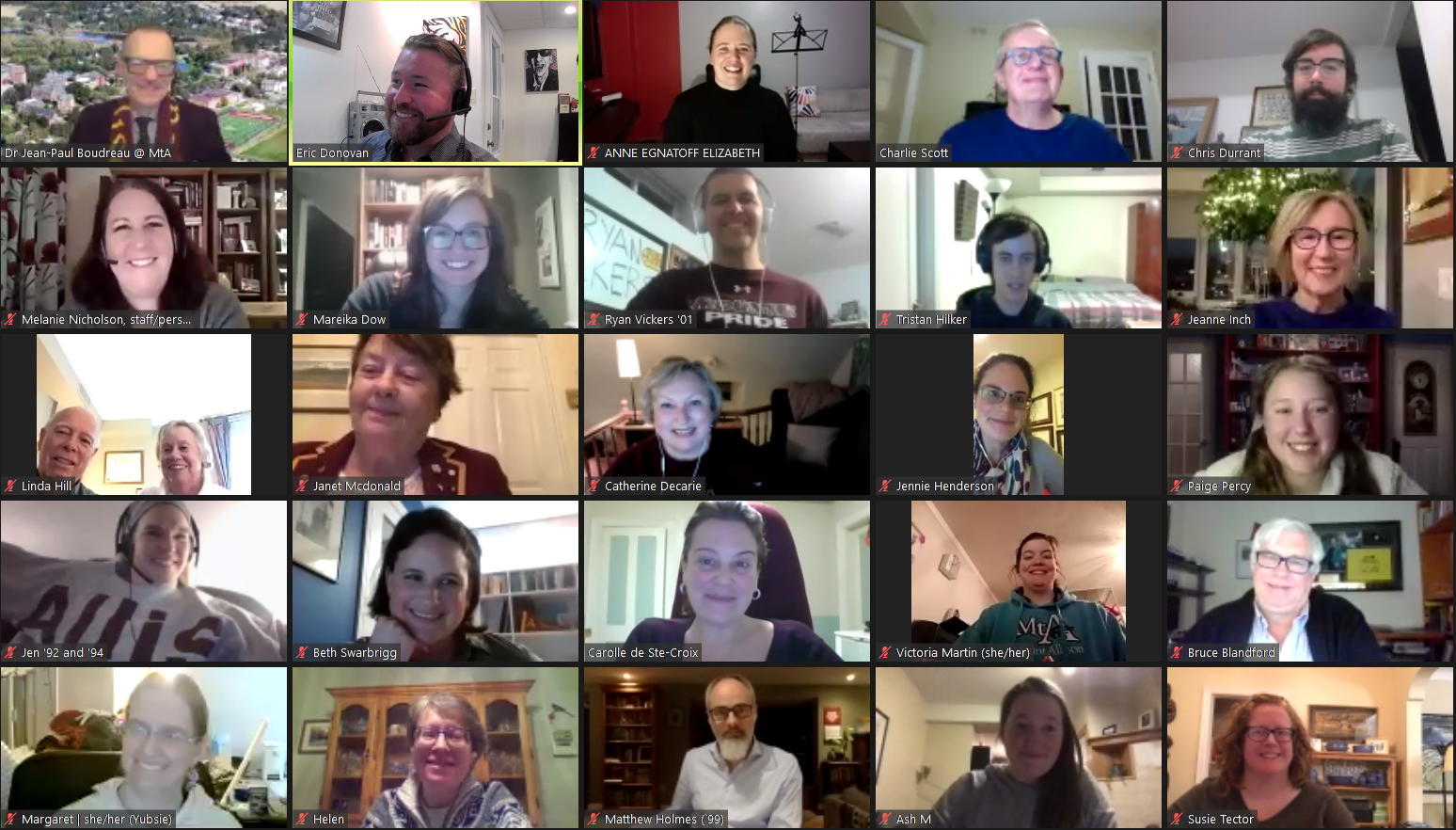 This was the very first virtual Southern Ontario reception. Alumni were invited to bring their favorite beverage and snacks and join for an hour of connecting and networking. President Jean-Paul Boudreau joined at the top of the hour to offer a window into life at Mount Allison during this fall term. Folks shared stories in small breakout rooms and prizes were won!
Commerce Society - Young Alumni Reception | March 12, 2020 | The Blake House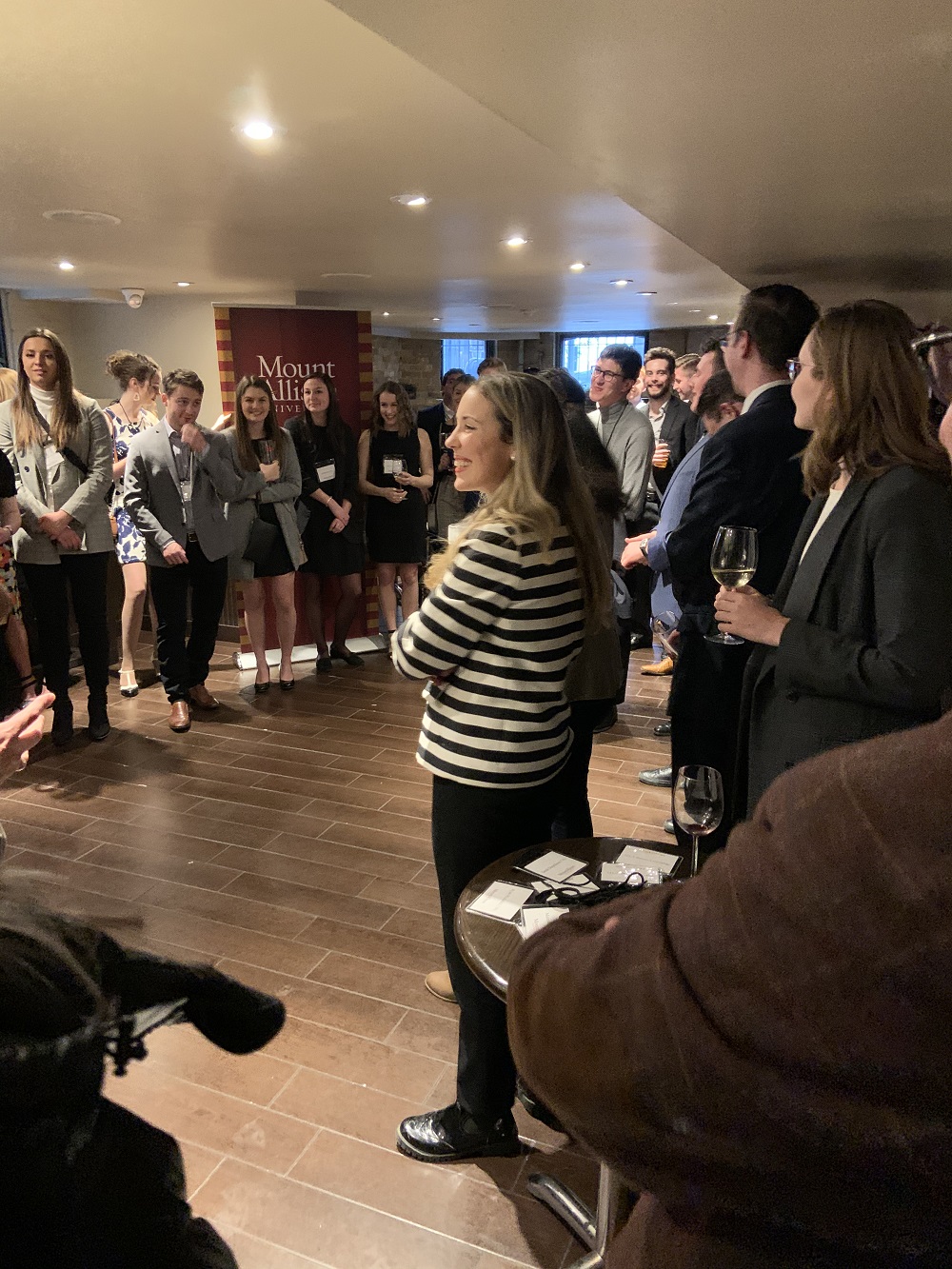 Mount Allison Alumni in the GTA gathered for an evening of great food, drinks, and networking at the Blake House. Current MtA commerce students, alumni, staff and faculty enjoyed a light meal and drinks.
Southern Ontario Pub Night | November 27, 2019 | Duke of Somerset
The annual Southern Ontario Alumni pub night in Toronto was a great opportunity to re-connect with fellow alumni while sampling the large selection of wine, beer, and spirits, as well as some classic pub fare.
Dinner with the Mount Allison Commerce Society | March 11, 2016 | Spring Rolls
Students and faculty from the Mount Allison Commerce Society, and alumni from the Toronto area, met at Spring Rolls on March 8, 2016 for a networking event held in conjunction with the Mount Allison Commerce Society's field trip to Toronto. While in Toronto, students and faculty toured various businesses to learn more about career opportunities after graduation.
Network contacts
Louise Cooke ('70) 
Anna Abbott ('04) 
Andrew Wilkes ('99)
Bill Killorn ('05)
Pamlea Chang ('06)
Andrew Clark ('98) 
Connect
Join the Southern Ontario Alumni Facebook group.